American Media Group Telegram Channel. Everything You Need To Know! Find the latest AMG-NEWS breaking news, videos, pictures and latest updates HERE: https://t.me/AMGNEWS2022
Warning or Not? Romania Is Handing Out 30 Million Anti-Radiation Pill
A state-run pharmaceutical company in Romania has rushed the production of radiation pills in response to the war, prioritizing pregnant women and children who are most vulnerable to the effects of radiation.
This, over fears the Russia-Ukraine situation could escalate to actual nuclear war.
By giving people a dose of iodine just before or just after a nuclear explosion, these pills help protect people from the radioactive iodine released during a nuclear fallout.
Preventative iodine doses stop the thyroid gland, which absorbs most of the radiation from any blast, from taking in the radioactive iodine that causes the kinds of thyroid cancers that have devastated nearby populations.
These pills don't protect against other dangers of a nuclear blast, like thermal or physical injuries from the explosion itself or radiation to other areas of the body.
► Educate-Yourself: The Most Powerful Natural Painkiller That Works Like Morphine That You Can Make at Home. Watch Video:
On 6 March, Romanian Prime Minister Nicolae Ciucă admitted on television that the country didn't have a large enough stock of pills, which have a shelf life of five years.
Just a few weeks later, it looks like Romania is now ready to administer the pills to its entire population.
"The problem for authorities is when to authorize the ingestion of the pills," Dr. Voichiţa Mogoş explains.
"More than 90% of the population which ingests the day before a fallout will be completely protected. If that happens 8 hours after inhalation, only 50% will be protected. And after 24 hours, only 10% will be protected."
It means that whether there is warning or not, Romanians would quickly be able to prepare if there were an attack.
The dosage is crucial – particularly as many Romanians have spent the past few weeks stockpiling online, as have people in countries further away, such as Norway and Belgium.
Voichiţa warned that websites selling iodine pills are not being honest about how big a dose you really need to be protected from a nuclear blast.
Inspecting a packet of some of the first pills that come up when you type 'iodine pills' into Romanian Google, she said:
"This has 600 micrograms. We need 1,000 micrograms. This pill does not have enough in it.
"A lot of drugs are available online and they do not know what they are buying. I do not advise it – talk to your doctor."
The distribution of Iodine pills by Romania comes after a story published over a week ago, reporting that Russian Army officials are now training troops in erecting field hospitals for mass casualties country-wide, and the administering of Radiation pills to Russian civilians.
Attention: The US is Facing The BIGGEST Threat Of The Century. . . An Event That May Leave 290 Million Americans Dead in its Wake! Video Below: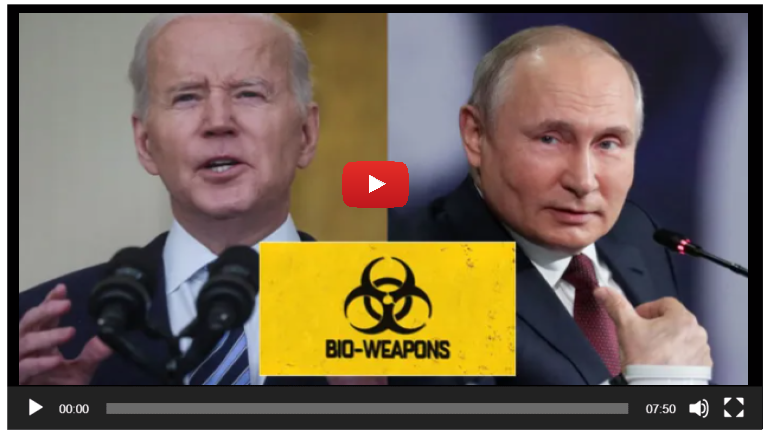 Copyright Infringement: Digital Millennium Copyright Act of 1998 ("DMCA")
November 15, 2022 © US and EU all rights reserved. Permission to use this article in its entirety is granted under the condition it is linked to its source at American Media Group.
Medeea Greere, an independent publisher, is now on Telegram at https://t.me/AMGNEWS2022 and exists only on reader support as we publish Truth, Freedom and Love for public awareness. Thank You for your support!