2 Billion Will Die in New War Cycle – Charles Nenner "This war cycle is going to be worse than World War II. So, the question is what do we do and where do we go?
Medeea Greere, an independent publisher, is now on Telegram at https://t.me/AMGNEWS2022 and exists only on reader support as we publish Truth, Freedom and Love for public awareness. Thank You for your support!
---
In a world gripped by uncertainty and geopolitical tensions, renowned expert Charles Nenner has issued a stark and unsettling prediction: a war cycle of unprecedented magnitude is upon us, one that could dwarf even the horrors of World War II. Brace yourselves, for Nenner's warning paints a grim picture of a future where 2 billion lives hang in the balance.
The Gathering Storm: 2 Billion Lives Hang in the Balance – Charles Nenner's Grim Prophecy of a Looming Global War
There are few voices as commanding and ominous as that of Charles Nenner. A seasoned expert in geopolitical and financial cycles, Nenner has issued a chilling prophecy that should give us all pause for thought. He warns that a war cycle, one that occurs once every 120 years, is upon us, and its repercussions could be catastrophic.
As we delve into Nenner's grim predictions, it becomes increasingly apparent that we are standing at the precipice of a new era of global conflict, one that could dwarf the horrors of World War II. In this article, we will explore the dire warnings, unravel the geopolitical intricacies, and assess the potential consequences of this impending crisis. But first, let's understand the man behind the prophecy.
The Man Who Predicts the Unpredictable
Charles Nenner's reputation as a geopolitical and financial cycle expert precedes him. With a career spanning decades, Nenner has accurately predicted major financial events and market trends. However, his latest warning pertains to something far more chilling – a war cycle of unprecedented proportions.
Nenner draws a stark parallel between the two World Wars, asserting that they were part of one massive war cycle. And now, history appears to be repeating itself. What makes this cycle particularly ominous is the fact that it unfolds in a world where numerous countries possess nuclear arsenals, a terrifying arsenal of destruction at humanity's fingertips.
The Unthinkable Body Count
In Nenner's own words, "If you do cycles on war games and war cycles, you can calculate how many people are going to die in such a war." This grim calculation is a specter that looms large, casting a shadow of impending doom over our world.
Nenner's prediction is spine-chilling: "This war cycle is going to be worse than World War II." The staggering question that follows is this: How many lives will be lost in the throes of this global conflict?
How to Stay Smart in a Smart World: Simple Trick Brings Any Battery Back To Life (Never Buy Batteries Again)
Brace yourself, for the answer is nothing short of apocalyptic. Charles Nenner suggests that it could claim as many as a quarter of the world's population – a horrifying 2 billion lives hanging in the balance.
The Desperate Search for Safe Havens
In the face of such a dire forecast, the question that naturally arises is, "What do we do, and where do we go?" Charles Nenner's clients, many of whom are more concerned with survival than prosperity, are grappling with this very question. Nenner has thrown himself into the task of finding safe havens in a world teetering on the brink of chaos.
His efforts are driven by the conviction that this war cycle, unlike any before it, will wreak unprecedented havoc. This is not a fleeting crisis but a protracted period of turmoil that may stretch across many years. To navigate this treacherous terrain, one must identify regions that offer relative safety and stability amidst the storm.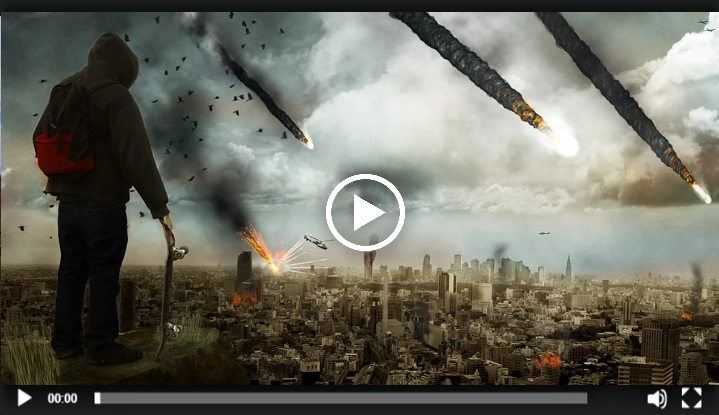 A Global Chessboard: China, the Middle East, and the United States
Nenner's vision of the geopolitical chessboard is as harrowing as it is complex. He predicts that China will make significant inroads into the Middle East, a region already brimming with tensions and conflicts. In response, the United States, to maintain its global standing, may extend a helping hand to Israel, a long-standing ally in the tumultuous Middle East.
The stakes couldn't be higher, as Nenner puts it, "The U.S. is going to have to prove themselves, otherwise, they will be laughed off the world." The world watches with bated breath as the two superpowers, the United States and China, maneuver on this perilous stage.
The Home Front: America Under Siege
But it's not just on distant shores that Nenner's predictions play out. He foresees a war cycle reaching the shores of America itself, with unprecedented attacks striking the Southern U.S. border. America, often seen as an impregnable fortress, may face a wave of terror attacks and more.
ATTENTION:  What Causes Prostate Cancer? Scientists Discover The Real Root Cause Of Prostate Problems
Nenner's concerns are underscored by reports of individuals with ties to Iran being apprehended along the U.S.-Mexico border. The very idea of such an incursion serves as a chilling reminder that, in an age of global warfare, borders offer little protection.
Economic Storm Clouds Gather
Amidst the tumult of impending global conflict, Nenner's insights extend beyond the battlefield. He offers a stark prognosis for the global economy. According to him, the dollar, for the time being, remains relatively stable. Interest rates, however, are on an upward trajectory, albeit with a short-term dip on the horizon.
Inflation, a specter that has haunted economies for generations, is set to rear its head once more. Nenner's forecast paints a grim picture of financial markets, and his views on the Dow Jones Industrial Average are nothing short of alarming. He believes that it could plummet to 5,000 points, and the catalyst for such a precipitous drop could very well be the global war he predicts.
The Greatest Depression in History Looms
While the global war cycle may be the most immediate threat, Nenner warns of an even darker storm on the horizon. He is unequivocal in his assertion that the greatest depression in history is fast approaching. His cycles suggest that it will likely strike in the 2027-2028 timeframe, plunging the world into an economic abyss of unimaginable proportions.
In these turbulent times, Nenner sees precious metals as a sanctuary for investors. He believes that gold will soar to well over $2,500 per ounce within the next year and a half, offering a lifeline to those who seek to safeguard their wealth amidst the chaos.
Nenner's Financial Lifeline: The 2-Year Treasury
Amidst the chaos and uncertainty, Nenner offers a glimmer of financial hope. His best advice, delivered with unwavering confidence, is to "buy the 2-year Treasury." In a world where risk looms large, this investment promises a 5% return with zero risk – a rare beacon of stability in an otherwise turbulent financial landscape.
Conclusion: Facing the Storm
As we conclude this journey into Charles Nenner's foreboding prophecy, we are left with a chilling realization. The world teeters on the brink of a global war cycle, one that could claim the lives of 2 billion people. Geopolitical tensions are mounting, economic uncertainties loom large, and the greatest depression in history threatens to cast its long shadow.
In the face of such dire predictions, one can only hope for peace and stability. Charles Nenner's words, however unsettling, serve as a stark reminder of the fragility of our world. Whether these grim prophecies come to pass or not, one thing remains certain: we must remain vigilant, prepared, and resolute in the face of an uncertain future.
The storm clouds gather on the horizon, and only time will tell whether humanity can navigate the turbulent waters ahead or be consumed by the tempest that Charles Nenner has foreseen.
Find Out How A Hidden Invention From The Cold War Can Help You Slash Your Energy Bill Overnight: