Medeea Greere, an independent publisher, is now on Telegram at https://t.me/AMGNEWS2022 and exists only on reader support as we publish Truth, Freedom and Love for public awareness. Thank You for your support!
---
Antibiotics are one of our biggest medical needs for fighting infection and disease. There are a number of herbs that are effective antibiotics and have been used for centuries.
You Will Need: ¼ chopped onion, 2 hot jalapeño peppers, 2 tbsp. grated horseradish, ¼ cup grated ginger, 2 tbsp turmeric powder, ¼ cup chopped garlic, 1/4 cup Moringa leaves, 1/4 cup Echinacea, 700 ml apple cider vinegar and empty gelatin capsules (size 0 or 00 are fairly typical).
Directions:
Chop all the ingredients and put them in a blender, pouring the apple cider vinegar in the last.




---

Blend ingredients on high until a smooth, consistent liquid, about the consistency of a smoothie.




---

Pour liquid into jars and store in a cool, dark place for two weeks.




---

Pour the liquid into a metal baking dish and put it in the oven at low heat, allowing the moisture to evaporate and the liquid to thicken. You want it to be thicker than cake batter so that you can spread it on parchment and it won't run.




---

Cover a cookie sheet with parchment and spread the thickened mixture out in an even layer.




---

Return the mixture to the oven, again on low heat, and dry the mixture thoroughly, but don't burn it. When dry, it will turn brown.




---

Break up the now dry mixture and place it in a jar blender (or regular blender if you don't have a jar blender). Chop it up at high speed into a fine powder.




---

Using a spoon or scoop, fill the inner part of the gelatin capsules to the point where the powder is flush with the edge. Cap it with the outer part of the capsule.




---
Keep your finished antibiotic capsules in a sealed, moisture-proof jar. If you have a silica desiccant package available, put it in the jar to protect the capsules from moisture. The capsules last up to a year or even more if kept in the right condition. You should start with one capsule a day and increase your dosage depending on how you feel.
---
---
Note: If you are going to make capsules like this on a fairly regular basis, you might want to buy a capsule filling tray to make the job easier.
⇒ Do You Know How To Extract One Of The Most Powerful Natural Painkiller That Works Like Morphine From This Backyard Plant?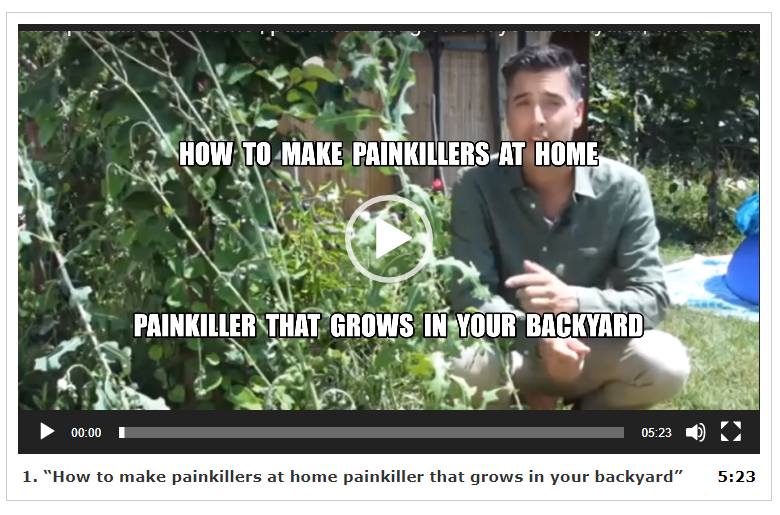 ---
5 Natural Antibiotics to Try at Home
Do natural antibiotics really work?
Antibiotics are used to kill or inhibit bacteria growth. Although you might think of antibiotics as modern medicine, they've actually been around for centuries. The original antibiotics, like a lot of today's antibiotics, are derived from natural sources.
Certain plant extracts, essential oils, and even foods have antibiotic properties. For example, some food and vegetable extracts can prevent the growth of bacteria in food.
Sometimes, these properties extend beyond the food and can aid in your personal hygiene. Cranberry extract contains both antibacterial and antioxidant compounds, making it a home remedy for urinary tract infections (UTIs).
---
---
Herbs can be antibiotics, too. A small sampling study of 58 Chinese plants found that 23 had antibacterial properties and 15 had antifungal properties.
A 2020 study found that an herbal therapy was just as effective as a chemical antibiotic in treating a small intestine bacterial overgrowth disorder.
Keep reading to learn about five popular antibiotics that you can try at home.
Option 1: Honey
Honey is one the oldest known antibiotics, tracing back to ancient times. Egyptians frequently used honey as a natural antibiotic and skin protectant.
Honey contains hydrogen peroxideTrusted Source, which may account for some of its antibacterial properties. It also has a high sugar content, which can help stop the growth of certain bacteria.
Additionally, honey has a low pH level. This works to pull moisture away from bacteria, causing the bacteria to get dehydrated and die off.
To use honey as an antibiotic, apply it directly to the wound or infected area. The honey can help kill off the bacteria and aid in the healing process. If possible, opt for raw Manuka honey. This form of honey offers the most health benefits.
You can also ingest honey to aid in the treatment of internal infections. Simply swallow a whole tablespoon or stir it into a warm cup of herbal tea for a soothing treat.
Honey is generally safe to use on the skin or in the body, though you should never give honey to an infant under 1 years old. Instead, consult your healthcare provider for an appropriate alternative.
Option 2: Garlic extract
Garlic has long been thought to have antimicrobial properties. A 2011 study found that garlic concentrate is effective against bacteria. You can purchase garlic concentrate or extract at your local health food store. You may also be able to make your own by soaking a few garlic cloves in olive oil.
Garlic is generally safe to ingest, but large doses might cause internal bleeding. Up to two cloves per day is considered an acceptable dosage. If you're taking a garlic supplement, be sure to follow the dosage directions as provided.
If you're taking blood-thinning medication, consult your healthcare provider before using garlic as an antibiotic. Large doses of garlic can amplify the effects of this medication.
You can also apply garlic concentrate directly to a wound or blemish.
Find a variety of garlic supplements here.
► Educate-Yourself: Home Doctor – You Should Put Garlic in Your Ear Before Going to Sleep. Watch the video below: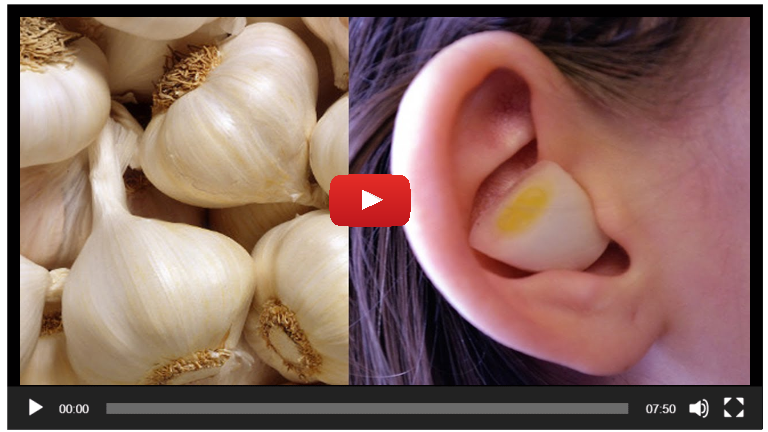 Option 3: Myrrh extract
Many people are familiar with myrrh, but its ability to ward off harmful germs isn't as widely known.
Researchers in a 2000 study concluded that an extract of myrrh could kill off several everyday pathogens. This includes:
E. coli

Staphylococcus aureus

Pseudomonas aeruginosa

Candida albicans
Myrrh is generally well-tolerated, but ingesting it may cause diarrhea. If applying myrrh to the skin, it's possible to experience a small skin rash. If consumed in large doses, myrrh may cause heart problems.
Myrrh is typically prepackaged, so be sure to follow the dosage instructions on the label.
Option 4: Thyme essential oil
Many all-natural household cleaners use thyme essential oil. This oil has been shown to be especially helpful against antibiotic-resistant bacteria.
In a 2011 study, researchers tested the effectiveness of both lavender and thyme essential oil. Both oils were tested in a pool of over 120 strains of bacteria. The researchers found thyme essential oil to be more effective at killing bacteria than lavender essential oil.
---
---
Thyme essential oil is for external use only. You shouldn't take thyme oil by mouth. Before applying to the affected area, be sure to dilute the essential oil with equal parts carrier oil. Common carrier oils include coconut and olive oils.
Applying undiluted essential oil to the skin may cause inflammation and irritation.
People with high blood pressure or hyperthyroid problems shouldn't use thyme essential oil.
Option 5: Oregano essential oil
Carvacrol is an ingredient found in oregano essential oil. It has important therapeutic properties that further activate healing in the body when inhaled. Carvacrol in oregano oil has been found to help heal gastric ulcers and reduce inflammation.
To treat fungal infections on your skin, add one drop of oregano essential oil per teaspoon of a carrier oil such as olive or coconut oil . Apply the mixture to the affected area.
You can also diffuse oregano oil in the air to help clear sinus infections. You shouldn't ingest oregano essential oil or use undiluted essential oil on the skin.
You may also be able to eradicate bacteria in the home with a homemade cleaning agent made of:
oregano essential oil

vinegar

water

lemon
WARNING: Scientific Research – Green Veggie Causing Type 2 Diabetes In Millions
---
The bottom line
Be sure to discuss your interest in natural antibiotics with your healthcare provider. They can help you explore your options and help you weigh the potential benefits and risks of each regimen.
You shouldn't take antibiotics unless absolutely necessary. Taking antibiotics for the sake of taking antibiotics can lead your body to build up a resistance to the medication. You can learn ways to help prevent antibiotic resistance here.
If your healthcare provider does prescribe you antibiotics, be sure to finish the entire treatment regimen.
The Holy Gift | Frankincense Oil Kills Cancer Cells While Boosting The Immune System, Studies Show
Frankincense is a powerful medicinal oil that can not only boost the immune system but also kill cancer cells, a number of studies have shown.
Frankincense oil is a natural remedy that comes from the resin of a tree. People have used it in traditional medicine for centuries, and some say that it can offer numerous health benefits, including cancer treatment.
Frankincense kills cancer and reduces radiation side effects.
Frankincense comes from the Boswellia tree. It has a long history in myth and folk medicine, especially in India and African countries.
In the Bible, it is one of three gifts that the wise men offered to Jesus, possibly because of its apparent healing powers.
Read the full article HERE: https://amg-news.com/archives/9089
Copyright Infringement: Digital Millennium Copyright Act of 1998 ("DMCA")
November 15, 2022 © US and EU all rights reserved. Permission to use this article in its entirety is granted under the condition it is linked to its source at American Media Group.
Medeea Greere, an independent publisher, is now on Telegram at https://t.me/AMGNEWS2022 and exists only on reader support as we publish Truth, Freedom and Love for public awareness. Thank You for your support!