A Bold Exploration into the Alleged Death of JFK Jr. and the Connection to Trump & Q
Medeea Greere, an independent publisher, is now on Telegram at https://t.me/AMGNEWS2022 and exists only on reader support as we publish Truth, Freedom and Love for public awareness. Thank You for your support!
---
The world as we know it is shaped by mysterious figures who operate in the shadows, unseen but often omnipotent. What if one such figure, thought to be long gone, was not only alive but working tirelessly to unmask the chilling truth that has been smothered by the deep state for years?
Ladies and Gentlemen, let's buckle up for a wild ride through a labyrinth of secrets, unraveling a narrative many believe about John F. Kennedy Jr.'s orchestrated 'death', his unseen alliance with President Trump & Q, and an audacious mission to save humanity.
Human history is adorned with an array of conspiracies that have morphed into folklore, inciting an electrifying blend of skepticism and curiosity among us. One such enduring conspiracy centers around John F. Kennedy Jr., the charismatic heir of America's Camelot, who supposedly perished in a tragic plane crash in 1999.
However, an audacious theory posits that JFK Jr. might have feigned his death, laying low to strategize with President Trump and the anonymous figure 'Q' in a quest to dismantle the Deep State. This plot might seem ripped out of a political thriller, yet some staunchly maintain that truth, indeed, is stranger than fiction.
Many insist that there is no credible evidence confirming JFK Jr.'s death. An in-depth scrutiny of the plane crash reveals suspicious anomalies and disquieting inconsistencies. For instance, despite claims that JFK Jr. was an inexperienced pilot, he had over 300 hours of flying experience and was qualified to fly under Visual Flight Rules. Furthermore, the 'official' autopsy report has never been publicized, fueling suspicions of a cover-up.
In the hidden alleys of the internet, speculation runs rampant. QAnon, believes JFK Jr. faked his death to escape the clutches of the Deep State, a term referring to a web of influential decision-makers operating beyond public scrutiny. According to these, JFK Jr. teamed up with Donald Trump, a man known for challenging establishment norms, and 'Q', an anonymous figure dropping cryptic messages on internet forums, revealing supposed insider intelligence.
This trio's mission? To save humanity and children from the alleged nefarious activities of the deep state. Yes, the same deep state that JFK Jr.'s father, President JFK, have started to dismantle, only to be silenced prematurely. The younger Kennedy's supposed 'death' was thus a strategic move to escape the same fate as his father, and to gain time to plan, strategize, and strike back when least expected.
Evidence supporting this theory is plenty, say the believers. Cryptic messages from 'Q', interpreted as clues, seem to validate this notion. For instance, the repeated use of 'JFK Jr lives' or the allusion to the number '99', supposedly signifying the year of JFK Jr.'s 'fake' death, are seen as implicit confirmations of JFK Jr.'s continued existence and alliance with Trump and 'Q'.
What about Trump's involvement? Many will recall Trump's numerous run-ins with the establishment and his constant lambasting of the deep state. Did he, an outsider to the political scene, see in JFK Jr. an ally who shared his disdain for the corrupt system? Could Trump's promise to 'drain the swamp' hint at this supposed alliance?
Moreover, it's essential to reflect on Q's identity. While the identity of 'Q' remains shrouded in mystery, some argue that 'Q' might, in fact, be JFK Jr. himself. Several 'Q-drops' suggest a connection to JFK Jr., such as repeated references to his father and the alleged deep state that he challenged.
Could this be JFK Jr.'s way of continuing his father's legacy while remaining in the shadows?
To the skeptics, I say: dare to question, dare to dig deeper. Our world is a theater, and we are merely spectators. We must be vigilant, question the narrative spoon-fed to us, and dare to expose the truth. The death of JFK Jr., his purported alliance with Trump and Q, and their fight against the deep state may seem far-fetched. However, in a world where the bizarre often becomes reality, who's to say this couldn't be another extraordinary page in our history?
And now, enjoy the show. The choices are yours and yours alone!
For the doubters, no one has been able to explain Carolyn & the 3 children at the rallies, 2 boys and a girl, first boy born rumoured to be named Flynn, Tripp & Stella. How about the current photo of JFK Jr at Vegas in President Trump's campaign video 1 month ago? Those ears, those hands, can not escape us, nor does he let them is the point.
Big shout out to Robert Kennedy Jr, nose tap, confirming JFK jr. is alive. What are cousins for? They have been here the whole time undercover.
Here is a collection of photos connecting some of the Trump/Kennedy blues. When you see baby blue or tiffany blue it's a sign of a patriot in The Great Awakening, Q movement that is restoring what JFK started. It's also the colour that signifies secret about to be revealed. Blue is the colour of the will of God & law. President Trump is restoring the rule of law under God.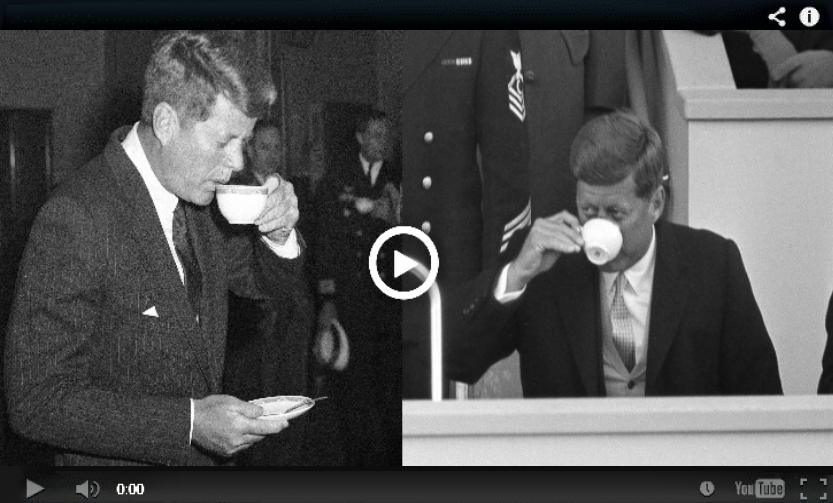 Air Force One makes it's presence over Mount Rushmore.
Making history with North Korea.
Tiffany blue wall in New York for the children show appeared in a Joe Biden's deep state confession I mean campaign speech. Can't not see the Y = dedicated to adrenochrome ,Save The Children, Biden Clone
There can also be devils in blue dresses with reds hoes This painting was found in Jeffrey Epstein's mansion in NY city, it is of Bill Clinton wearing a version of the Lewinsky blue dress with red shoes on draped over a chair, like a freak.
Tiffany blue was a favourite of Jackie Kennedy, she owned dresses, jewelry & stationary in that colour.  She wore tiffany blue to the inauguration, decorated many private rooms in the WhiteHouse in this colour, designed Air Force One with tiffany blue engines. She dressed the children in tiffany blue petticoats at JFK funeral. The children also wore reds hoes master troll level on her part. Often with white gloves, signalling white hat.
Attention: What is the Most Powerful Force on the Planet? The Secret Ancient Egypt Never Wanted To Let Go Of… Now Yours…
Lovely video on Jackie –  narrated by Ivanka, IMO.
Kennedy Blues – TY – Raising Cain on Twitte
Queen was insulted by Jackie thought she was rude. I take great pleasure in that thought, knowing what those creatures have been up too. Cleary a fierce light worker. Does anyone recognize that Kennedy point?
Do we see a similar point from President Trump?
They painted Air Force One with blue & white stripes & tiffany blue engines.  (possible troll towards the blue and white symbolism on Epstein island temple and so much more) The Kennedy rose is white & Jackie carried them often. Jackie wears white gloves to possibly signify white hat?
Unlike the Queen, devil in a blue dress, surrendering to President Trump with her white glove debacle.  The Maestro walking in front of her like a boss, here carry my clubs.  Come on now.  Pay back is a bitch. I hope he farted. On this fateful day they gave Jackie red roses, does everyone know what red roses or red shoes represent to these monsters?
Viral Content: What is the secret to a long healthy life? This Secret Ancient Japanese Tonic Recipe Will Help You Melts 54 LBS Of Fat
The children wore tiffany blue petticoats to President Kennedy's funeral with red shoes.
I heard that John John was quite taken with the bald secret service guy, I wonder if he would create a character based on him one day…
One of the saddest photos in history or one of the best actors ever…
Melania our beautiful @FLOTUS channeled Jackie at the inauguration, restoring beauty, femininity & elegance to this great nation.
There is only #one boss female in this photo.
BigMike likes the blue too.  #DevilinaBlueDress I suspect he is feeling the blues with that nasty lethal injection, Barry, his lover, threw him under the bus. (managed to tuck it in this photo)
Trump tiffany blue & baby blue pics. TEN!
TheExpert is already taller…
The lovely Tiffany Trump wears her namesake like a boss.
Here we have Tiffany Trump in tiffany blue at RNC
Eric Trump at RNC last night in a lovely tiffany blue tie.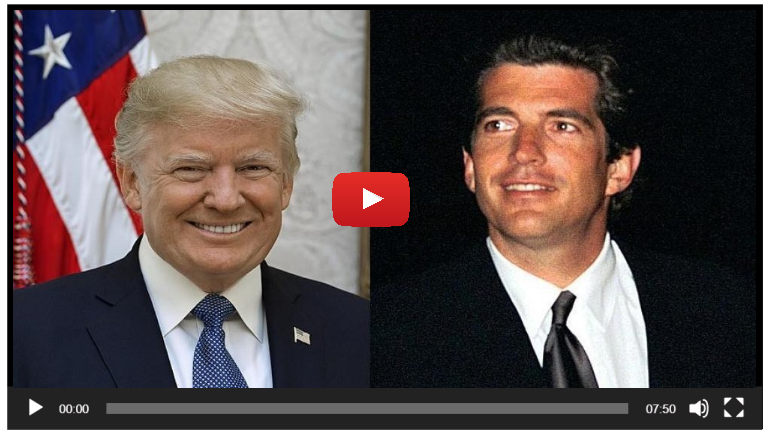 Ivanka a master stylists nails it in baby blue.
Handful of patriots:
Sean Hannity with punisher pin and blue shirt, he has worn the colour blue for over 1.5 years is my guess, rumour has it he will change it to white once the reveal happens. True patriot, thank you Sean.
This bald Secret Service guy always in blue with the Kennedy pinky pull shows up everywhere, even with the Obamas its like he has been here all along.  So have they been here all along?   Thank you. @QohnG for some great photos additions.
Get Your Certified Patriot Trump Badge With A Unique Serial Number
Tiffanys at JFK Airport in NY
We love our dogs. DOG = GOD
LOVE WINS
Cartier? Tiffany? What really goes on with these companies? What were these princesses trying to tell us?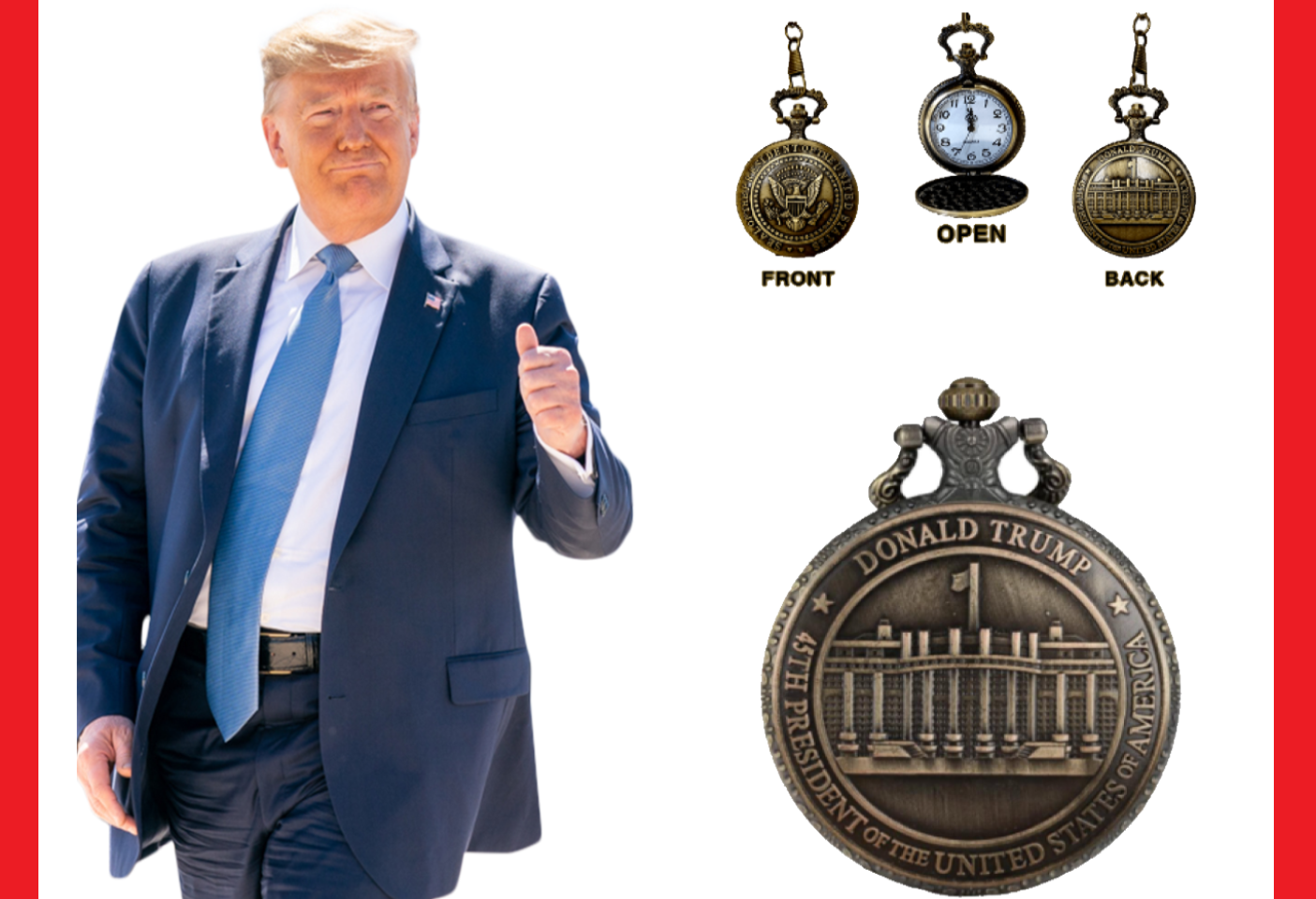 "Love is patient, love is kind. It does not envy, it does not boast, it is not proud. It is not rude, it is not self-seeking, it is not easily angered, it keeps no record of wrongs. Love does not delight in evil but rejoices with the truth. It always protects, always trusts, always hopes, always perseveres. Love never fails."
– 1 Cor 13:4-13
UPDATE Added: Nov 14, 2022.
PUT AN END TO THE ENDLESS
The Federal Reserve Act Was Created in 1913. Right after the Titanic sunk or was it the already damaged Olympic her sister ship?
The Federal Reserve Act was passed by the 63rd US Congress and signed into law by President Woodrow Wilson on 12.23.1913. The law created the Federal Reserve System, the central banking system of the US.
An Act to provide for the establishment of Fed reserve banks, to furnish an elastic currency, to afford means of rediscounting commercial paper, to establish a more effective supervision of banking in the US, and for other purposes.
To Catch a Thief is a 1955 American romantic thriller film directed by Alfred Hitchcock, from a screenplay by John Michael Hayes based on the 1952 novel by David Dodge. The film stars Cary Grant as a retired cat burglar who has to save his reformed reputation by catching an impostor preying on the wealthy tourists (including the daughter of a wealthy widow, played by Grace Kelly) of the French Riviera.
Tiffany Trump says 'I do!': Donald's youngest daughter, 29, ties the knot with her billionaire beau Michael Boulos, 25, after her dad walked her down the aisle at Mar-a-Lago fairytale wedding
Tiffany Trump, 29, tied the knot with billionaire beau Michael Boulous, 25, tonight

The fairytale outdoor event started at 5pm with the blissful bride walking down the aisle with father Donald Trump towards a rhododendron festooned arch

Tiffany showed off a stunning sequined and beaded bridal dress in exclusive pictures by DailyMail.com

Wearing an iridescent long-sleeved gown, her blonde hair is styled in sleek waves set off by diamond and pearl drop earrings

Her husband Michael Boulos has been pictured before the pair tie the knot in a black tie affair at the former President's Mar-a-Lago home on Saturday

Looking serious and sharp in his black tuxedo, Boulos, 25, was spotted on the balcony of the beach club residence as he prepares to marry his bride

Mother-of-the-bride Marla Maples, 59, seen in the Daily Mail's exclusive pictures, appeared relaxed and happy as she headed across the lush lawns of Trump's private members club before the ceremony

She radiated a calm that, she said, she and her daughter have maintained all week – despite the threat of Hurricane Nicole
---
JFK Jr. & Carolyn's Wedding: The Lost Tapes