A Midnight Dagger: MOODY's Strike on US Banks – Banks Beware!
Medeea Greere, an independent publisher, is now on Telegram at https://t.me/AMGNEWS2022 and exists only on reader support as we publish Truth, Freedom and Love for public awareness. Thank You for your support!
---
Late last night, a shadowy play of financial chess unfolded. In a mysterious overnight operation, MOODY'S Investor Service sliced through the credit ratings of 10 unsuspecting US banks, leaving behind a trail of questions.
With whispers of higher funding costs, commercial real estate collapses, and potential regulatory failures, this aggressive action has sent shockwaves through the financial sector.
But is there more to this story than meets the eye? A dark cloud now hovers over 11 other lenders as MOODY's issues a "negative" outlook. What's the real agenda? Read on to discover the truth.
A Midnight Dagger: MOODY's Strike on US Banks
The Silent Operation. As the clock struck midnight, an extraordinary event took place within the inner sanctums of the financial world. MOODY's Investor Service, in a covert operation, lowered the credit ratings for 10 small and midsize US banks. It was done so quietly, so stealthily, that it would make a cat's whisper seem like a thunderclap.
Banks that were targeted include M&T Bank Corp., Webster Financial Corp., BOK Financial Corp., Old National Bancorp, Pinnacle Financial Partners Inc., and Fulton Financial Corp. Like a thief in the night, MOODY's crept into the heart of the financial system, slashing and downgrading.
But why this sudden and secretive act? Why this ferociousness? Let's dive deeper.
The Hidden Triggers. MOODY's didn't just wake up and decide to lash out. There were triggers. Dangerous triggers. "Higher funding costs, potential regulatory capital weaknesses, and rising risks tied to commercial real estate loans amid weakening demand for office space," they said.
Could this be a cover-up? Are we witnessing the warning signs of a larger, more insidious conspiracy?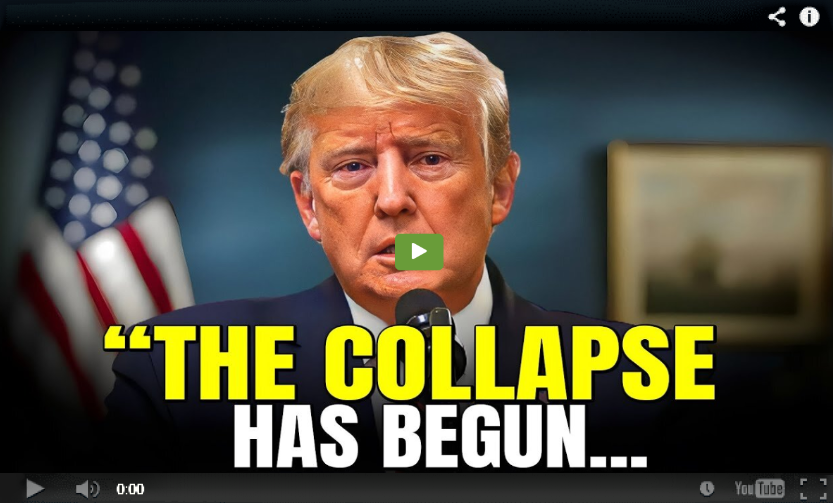 The Dark Clouds Over 11 More Lenders. If the downgrade wasn't enough, MOODY's also adopted a "negative" outlook for 11 lenders, including giants like PNC Financial Services Group, Capital One Financial Corp., and Fifth Third Bancorp.
Is this just a coincidence? Or is there a pattern here? A dark, malicious pattern?
Could this negative outlook be a harbinger of chaos for the banking industry? The clues are all around us, but are we brave enough to connect the dots?
"Collectively, these three developments have lowered the credit profile of a number of US banks, though not all banks equally,"
MOODY's said, cryptically. But what does this mean? Why are some banks more equal than others?
Are the banks part of a deeper, more frightening plot? Is MOODY's a puppet, or are they pulling the strings?
The Real Victims. Let's not forget the real victims here. The people. You, me, our families. We put our trust in these financial institutions, and what do we get in return? A landscape filled with uncertainty, a future draped in shadows.
It's time we wake up. It's time we see through the fog and uncover the truth.
MOODY's overnight slashing of credit ratings for ten banks and the subsequent issuance of a "negative" outlook on 11 others is more than a financial maneuver. It's a dark, intricate web of deception, intrigue, and hidden agendas.
We must be vigilant. We must question. We must not let the midnight dagger go unnoticed.
Activated by Protocol 19 the Black Swan Event Will be the Start of the New Flare Network of the ISO Family of Currencies
Unseen, unheard, unprecedented – the game of finance and currency is set to change forever. Get ready for a paradigm-shifting evolution that will leave the world gasping – welcome to the Black Swan Event, where the old guards of finance crumble, giving way to a new world order, driven by the Protocol 19.
This is the dawn of the ISO Blockchain and the fall of the traditional fiat currency. The initiation of the Black Swan event will light up the landscape of the Flare Network, the latest star in the ISO family of currencies. As the old world teeters on the precipice of obsolescence, we find ourselves amidst the twilight of the age of darkness and the dawn of a luminous future.
But what does this signify? In essence, we are talking about a seismic shift, a veritable Jumanji-esque upheaval of financial systems as we know them. We are moving from the Swift system to the Quantum Financial System. . .
Read the full article HERE: https://amg-news.com/activated-by-protocol-19-the-black-swan-event-will-be-the-start-of-the-new-flare-network-of-the-iso-family-of-currencies-video/
Also: Global Banking Collapse: Tens of Thousands of Small Banks Close Across the World – The Rise of Quantum Financial System (QFS) – https://amg-news.com/global-banking-collapse-tens-of-thousands-of-small-banks-close-across-the-world-the-rise-of-quantum-financial-system-qfs/
Don't Miss This: The GESARA Law Was Promulgated and Almost No One Knew About It! – https://amg-news.com/the-gesara-law-was-promulgated-and-almost-no-one-knew-about-it/