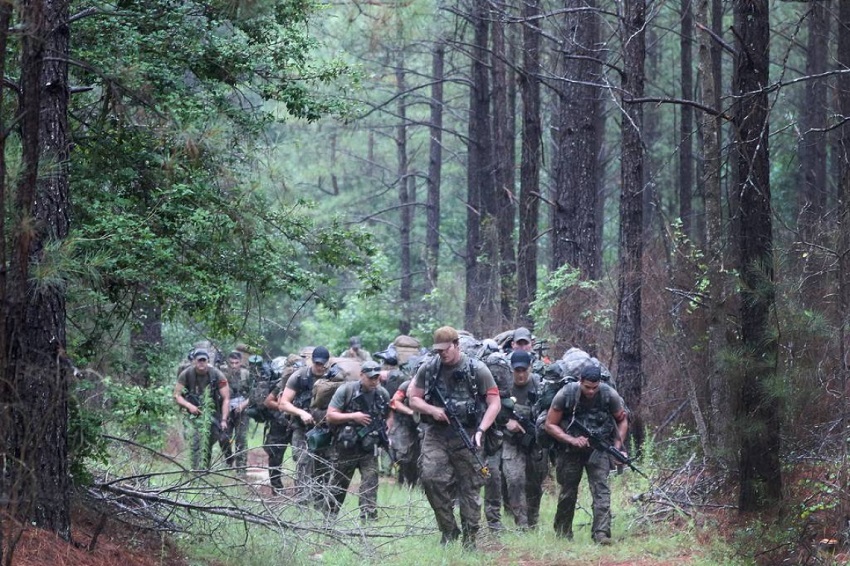 A "realistic" guerrilla war will be fought across two dozen North Carolina counties this month, with young soldiers battling seasoned "freedom fighters," according to the U.S. Army. "Freedom Fighters" means American Citizen Patriots. Our Army is now, officially, being trained to kill us!
The two-week "unconventional warfare exercise" will be staged Jan. 22-Feb. 4 on privately owned land. And it will be realistic enough to include the sounds of gunfire (blanks) and flares, the U.S. Army John F. Kennedy Special Warfare Center and School said in a news release.
Exact times, locations and exercise specifics are not provided.
"Residents may hear blank gunfire and see occasional flares. Controls are in place to ensure there is no risk to persons or property," the warfare center said.
"Residents with concerns should contact local law enforcement officials, who will immediately contact exercise control officials. … For the U.S. Army John F. Kennedy Special Warfare Center and School, safety is always the command's top priority during all training events."
Called "Robin Sage," the exercise serves as a final test for Special Forces Qualification Course training and it places candidates in a politically unstable country known as Pineland.
► Can You Defend Yourself During Martial Law? Surviving Torture During Martial Law. Watch the video below: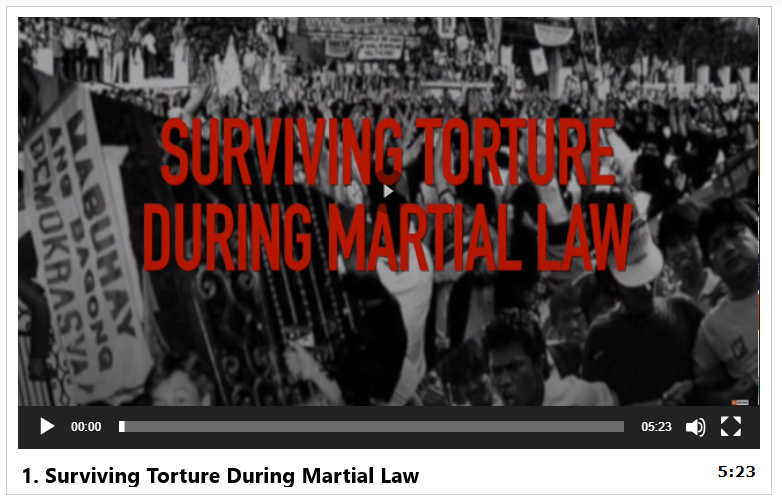 The candidates face off against seasoned service members from units across Fort Bragg, as well as specially trained civilians, officials said. The setting is "characterized by armed conflict," forcing the students to solve problems in a real world setting, the center says.
"These military members act as realistic opposing forces and guerrilla freedom fighters, also known as Pineland resistance movement," the center said.
"To add realism of the exercise, civilian volunteers throughout the state act as role players. Participation by these volunteers is crucial to the success of this training, and past trainees attest to the realism they add to the exercise.
Related: Complete List of 1000 FEMA Concentration Camps 2022 | The Road To Hell…
Pineland covers counties primarily in southeastern North Carolina, as well as Chesterfield, Dillon and Marlboro counties in South Carolina.
The full list in North Carolina: "Alamance, Anson, Bladen, Brunswick, Cabarrus, Chatham, Columbus, Cumberland, Davidson, Guilford, Harnett, Hoke, Lee, Montgomery, Moore, New Hanover, Randolph, Richmond, Robeson, Rowan, Sampson, Scotland, Stanly, Union, and Wake."
"All Robin Sage movements and events have been coordinated with public safety officials throughout and within the towns and counties hosting the training," officials said.
EDITORIAL OPINION
Well, to any of you who have doubted this federal government is literally an enemy of the American people, this should dispel any doubts. This Administration is now officially training American troops to go after American citizens. Their enemy is "freedom fighters," AKA We The People, AKA the US Civilian Population.
► The Best Self Defense Weapon for a Woman
They are preparing for civil war and the collapse of the united states of America because they KNOW what they've done to the country is causing its collapse.
Our troops are now slowly being brainwashed to open fire on the US Civilian Population, and some may actually be stupid enough to go with it.
I sense there are many who will see these subliminal messages originating from the Satanic creatures at the District of Corruption, and silently detach from them.
Hopefully when the evil vermin "in charge" eventually give them the order to kill innocent US Civilians, the whole scenario will actually unfold like Bucharest did in December 1989.
Regardless of what these Satanic psychopaths "in charge" are plotting, keep your powder dry. Better to have it and not need it, than need it and not have it.
People should be video-recording these stupid assholes "in action," and release the video for public viewings.
The Satanic psychopaths "in charge" at the District of Corruption have declared war on We The People.
This "training exercise" is further proof of their Satanic plans to attack "the enemy."
You know, white Christians who work for a living and provide for their families.
Those marauding shitbrains at Fort Bragg are being brainwashed to hate and kill innocent people for disagreeing with the evil creatures "in charge."
► "Main Core"- A CIA Database of 8 Million Who Will Be Rounded Up When Martial Law Is Imposed
Copyright Infringement: Digital Millennium Copyright Act of 1998 ("DMCA")
November 15, 2022 © US and EU all rights reserved. Permission to use this article in its entirety is granted under the condition it is linked to its source at American Media Group.
Medeea Greere, an independent publisher, is now on Telegram at https://t.me/AMGNEWS2022 and exists only on reader support as we publish Truth, Freedom and Love for public awareness. Thank You for your support!