ALERT: Digital Currencies Being Rolled Out NOW | Behind The Deep State
Medeea Greere, an independent publisher, is now on Telegram at https://t.me/AMGNEWS2022 and exists only on reader support as we publish Truth, Freedom and Love for public awareness. Thank You for your support!
---
The world as we know it is undergoing a seismic shift, with an agenda hidden deep within the shadowy realms of power. Central Bank Digital Currencies (CBDCs) are being rapidly deployed worldwide, underpinning a dangerous game. But what's the real motive behind them? Let's journey behind the Deep State and unearth the truth.
The Grand Design of the Elusive Deep State
The phrase 'Deep State' often sends shivers down our spines, evoking images of secret societies and puppet masters manipulating global events. But what if the newest tool in their arsenal is digital, intangible, yet more controlling than anything we've seen before? Enter the Central Bank Digital Currencies (CBDCs). Virtually every government and central bank is in the race to deploy these digital marvels, but at what cost?
Alex Newman, Senior Editor at The New American magazine, has fearlessly delved into this realm. With each revelation he shares, the curtain lifts a little more, showing a well-oiled globalist machine working diligently to reshape our world. The promise of a secure, digital future is nothing but a smokescreen. The real agenda? Destroying privacy and manipulating the masses.
CBDCs: A Wolf in Sheep's Clothing
For those uninitiated, CBDCs might seem like a logical next step in our digital evolution. Simplified transactions, increased transparency, and less reliance on paper currency. However, when the architects of these digital currencies are the very entities whose intentions have been questionable at best, it's crucial to question the motives.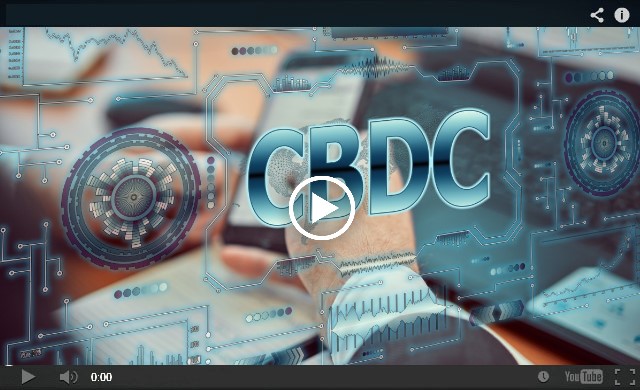 The Deep State's braggadocious nature has let slip their real intentions. Through various platforms, globalists and Deep State operatives have let the cat out of the bag. These currencies aren't just about streamlining finance; they are about surveillance, control, and dominance.
Every transaction, no matter how trivial, will leave a digital footprint. Imagine a world where every cup of coffee you buy, every book you read, every cause you support is logged, analyzed, and used to build a profile. Sounds dystopian, right? Sadly, that's the roadmap laid out for CBDCs.
Newman, with his innate ability to separate the wheat from the chaff, has been a beacon of light in these testing times. His latest exposé reveals not just the dangers lurking behind CBDCs, but also the blueprint of a future where freedom is but a distant memory.
The roll-out of these digital currencies isn't just an economic move; it's a socio-political strategy, a long con. The endgame? An orchestrated society where the strings are pulled from places we can't see, by faces we can't recognize.
It's not all doom and gloom. Thanks to voices like Newman, awareness is spreading. Americans, known for their resilient spirit and love for freedom, have the power to push back against this overreach. By understanding the nefarious purposes behind CBDCs, by questioning, by demanding transparency and holding the powerful accountable, the tide can turn.
This isn't just about a new form of currency; it's about the very essence of freedom and autonomy. The Deep State, with its intricate webs and long reach, may seem indomitable. But history has shown that when the masses awaken, giants fall.
As we navigate this brave new digital world, let's carry with us a torch of skepticism. Let's question, challenge, and above all, protect the ideals that define us. For in the battle of control versus freedom, the stakes have never been higher.
WARNING: Watching The Following Video Will Give You Access To Knowledge The Government Does NOT Want You To Know About