ALL OF A SUDDEN: A Reminder Of Obama's Legacy…
Medeea Greere, an independent publisher, is now on Telegram at https://t.me/AMGNEWS2022 and exists only on reader support as we publish Truth, Freedom and Love for public awareness. Thank You for your support!
---
In 2008, Barack Hussein Obama, II campaigned on promise of "Change". … And on January 20, 2009 — ALL OF A SUDDEN America saw these changes begin!
Step-by-step, inch-by-inch – Here are some things WE SHOULD NEVER FORGET:
Before Obama there was virtually no outlandish presence of Islam in America .
• All of a sudden – Islam was being taught in schools. Christianity and the bible are banned in schools.
• All of a sudden – Prayer rugs were being allowed for Islamic prayer in schools, airports and businesses.
• All of a sudden – Prisons stopped serving pork.
• All of a sudden — American courts were inundated with law suits by Muslims who claimed they're offended by American culture.
• All of a sudden — Burkas were allowed and could be seen everywhere even though we have no idea who or what is covered up under them.
• All of a sudden — Muslims began to sue employers and were refusing to do their jobs if they personally deemed that working policies conflicted with Sharia Law.
• All of a sudden — U.S. Attorney General Loretta Lynch on December 4, 2015 — publicly vowed to prosecute anyone who engages in "anti-Muslim speech".
• All of a sudden — Jihadists who engaged in terrorism and openly admitted that they acted in the name of Islam and ISIS, were emphatically declared "NOT ISLAMIC" by our leaders and/or their actions NOT determined to be terrorism, — merely actions of 'workplace violence'."
• All of a sudden — It became Policy that Secular Middle East dictators that were benign or friendly to the West, must be replaced by Islamists and the Muslim Brotherhood.
• All of a sudden — Our troops were withdrawn from Iraq and the middle east, giving rise to ISIS — while Secretary Clinton was providing arms to the jihadists and even spent $500 Million To Equip Syrian Rebels and train them. They became ISIS members.
• All of a sudden — America reduced its nuclear stockpiles to 1950 levels, as Obama's stated goal of a nuke-free America.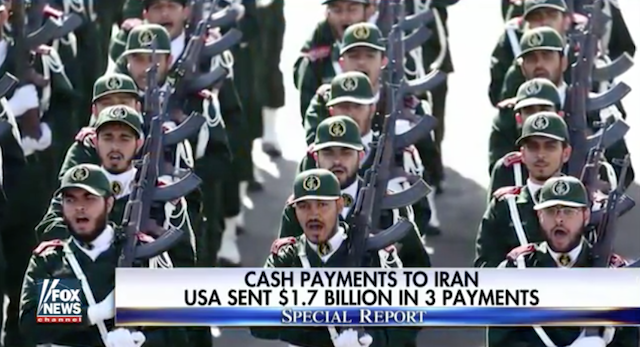 • All of a sudden — An Iran deal was made (mainly in secret) that actually provides — not prohibit — a pathway to nuclear weapons. Obama, without Congress approval, flew over a pallet of $400 million in cash in the dead of night. A total of $1.7 Billion was given to Iran by Obama. — Money then used to spread their ISIS terrorism programs.
• All of a sudden — Obama began to APOLOGIZE on behalf of America to Muslim states and sponsors of terror worldwide for acts of aggression, war and sabotage. No mention of their crimes against our soldiers.
11 Examples of Obama apologizing:
1. January 27, 2009 (7 days into first presidency term) — Apology to the Muslim World ("We Have Not Been Perfect")
2. April 2, 2009 — G-20 Summit of World Leaders, ExCel Center, London, United Kingdom, April 2, 2009.
3. April 3, 2009 — Strasbourg, France
4. April 6, 2009 — Ankara, Turkey to the Turkish Parliament
5. April 16, 2009 — A White House Opinion statement — Apology for U.S. Policy toward the Americas
6. April 17, 2009 — Port of Spain, Trinidad and Tobago, at the Summit of the Americas
7. April 20, 2009 — CIA headquarters, Langley, Va.
8. May 21, 2009 — National Archives in Washington D.C. (An Apology for Guantanamo).
9. May 27, 2015 — Hiroshima, Japan — Some say he did apologize; some say he didn't.
10. March 21, 2016 — Havana, Cuba — Obama met with President Raul Castro at the Palace of the Revolution; later met with many dissidents and civil society leaders at the United States Embassy in Havana; and attended a baseball match between the Tampa Bay Rays and the Cuban national team, in Havana. Reports of massive terrorist attack in Brussells, Belgium while the Obama's and group were in Cuba (announced just before attending the baseball game, 34 persons had been killed and 200 injured).
11. March 25, 2016 — Obama traveled on to Buenos Aires, Argentina where he met with Argentina's newly elected, centrist president, Mauricio Macri and Centro Cultural Kirchner; later he and Michelle were photographed dancing the tango.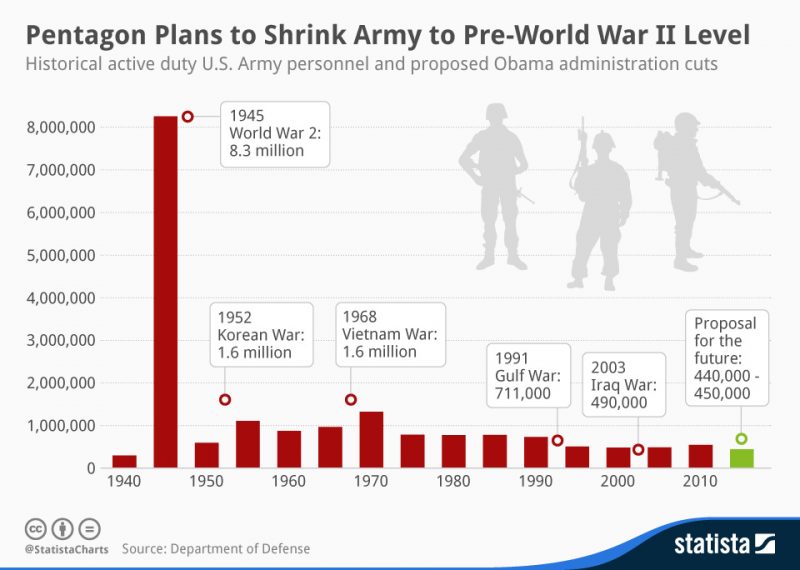 • All of a sudden — Obama reduced America's Department of Defense: the American Navy was diminished to 1917 Pre-World War I levels of only 300 ships; the Army reduced to pre-1940 levels; the Air Force scrapped 500 planes and planned to retire the use of the A-10 Thunderbolt close air support fighter. A further draw down of another 40,000 military personnel is in progress, including forced retirement of many generals and admirals.
Related: GITMO: Where They Go One, They Go All To Tribunal – Arrest and Criminal Prosecution of Barack Obama For War Crimes – Obama The Only Guy With a Nobel Peace Prize And a "Kill List" . . .
• All of a sudden — Half of our aircraft carriers were suddenly recalled for maintenance by Obama — rendering the Atlantic unguarded, NONE were left in the Middle East.
• All of a sudden — Obama decided to empty Guantanamo Bay of captured Jihadists and let them loose in Jihad-friendly Islamic states. He then demanded the closure of GITMO.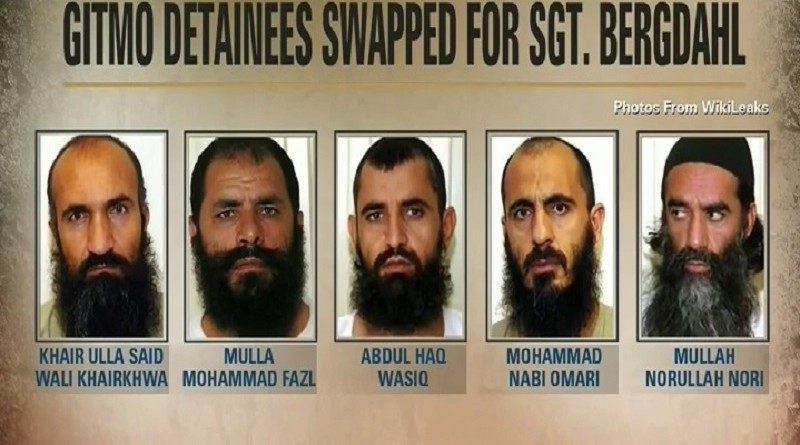 • All of a sudden — Obama negotiated with terrorists, resulting in the trade of FIVE Taliban commanders for US Army Sgt. Bowe Bergdahl, a deserter and Jihad sympathizer. (Bergdahl later plead guilty to Act of Desertion. He was dishonorably discharged, but did not receive a prison sentence.
• All of a sudden — Obama had no money for American poor, disabled veterans, jobless Americans, hungry Americans, or displaced Americans — but there was an endless supply of money for "Syrian refugee" resettlement programs and unconstitutional DACA Executive Order for illegal aliens.
• All of sudden — There was an ammunition shortage in the USA . But in A.G. Eric Holder provided guns and ammunition to Mexican cartels — the "Fast and Furious" scandal. Border Patrol agent Brian Terry was killed on December 15, 2010, at Rio Rico, Arizona by one of the weapons. (Some of these same guns have appeared in terrorist attacks in Paris, France and in parts of the USA.)
ALSO: The Obama Kill List: The Complete List of Barack Obama's Crimes, Misdeeds, Scandals and Blunders
• All of a sudden — Each time a terrorist attack or massive shooting occurred (i.e. Muslim massive shooting attacks in San Francisco, California and Orlando, Florida), Obama and the collective Democrats — would declare BAN ON GUNS to disarm law-abiding Citizens. (Criminals don't worry about legal guns. They pretty much ignore laws.)
• All of a sudden — Obama, President of the United States could not / DID NOT attend the Christian Funerals of Supreme Court Justice Antonin Scalia (February 20, 2016) and former First Lady Nancy Reagan (March 11, 2016) – because of previous commitments. (On Dec 10, 2013 – The Obama's flew to Qunu in the Eastern Cape Province, South Africa. Obama was later chastised in the media for snapping a "selfie" of himself at the funeral and the photograph was shared on the New York Post's Twitter account.)
BIT OF SERENDIPITY
— Obama White House Schedule February 2016: Obama Schedule || Wednesday, February 17, 2016 — 3:15 pm Meets with Secretary of State Kerry
— Obama White House Schedule || Wednesday, February 3, 2016 — 10:40 am || Holds a roundtable with Muslim community members; Islamic Society of Baltimore
— Obama White House Schedule || Wednesday, February 24, 2016 — 2:00 pm || Meets with Jordanian King Abdullah 2:00 pm
Matthew 7:16 — "By his fruits you will know him."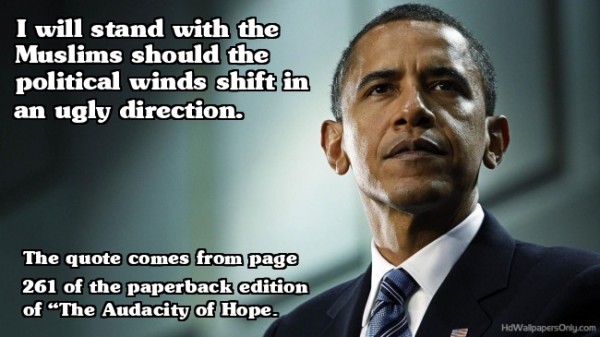 IN ALL OF THESE — ALL OF A SUDDEN incidences — many Americans became nauseated and disgusted. BUT OBAMA PROMISED CHANGE — AND HE DELIVERED!!!
Military Intelligence Intercepted The Deep State 16 Year Plan to Destroy America – 8 Years of Obama, Then 8 Years Hillary (video)
Military Intelligence Intercepted The Deep State 16 Year Plan to Destroy America – 8 Years of Obama, Then 8 Years Hillary
What if? It was all stealth. It was FISA.
Military Intelligence intercepted the Deep State 16 year plan to destroy America. 8 years of Obama, then 8 years Hillary.
White-Hats needed someone loyal for the role of president during this operation. After approving certain clearances, the Military installed Trump into the RNC.
Read the full article here: https://amg-news.com/military-intelligence-intercepted-the-deep-state-16-year-plan-to-destroy-america-8-years-of-obama-then-8-years-hillary/
Also: FISAGATE Proves Deep State Will Do ANYTHING To Remove Trump, Just Like They Did To President Kennedy … but it's the Shadow Government that's really calling the shots: https://amg-news.com/fisagate-proves-deep-state-will-do-anything-to-remove-trump-just-like-they-did-to-president-kennedy-but-its-the-shadow-government-thats-really-calling-the-shots/