The Awakening of American Power: An Exposition of the Military Occupancy and Continuity of Government (believe in the man and the plan, or stop wasting your time)
Medeea Greere, an independent publisher, is now on Telegram at https://t.me/AMGNEWS2022 and exists only on reader support as we publish Truth, Freedom and Love for public awareness. Thank You for your support!
---
In an era where information flies faster than the speed of light, and where every individual's perspective is vying for attention, there lies an imperative need to dissever fact from fiction, and to recognize the true power dynamics that guide our nation.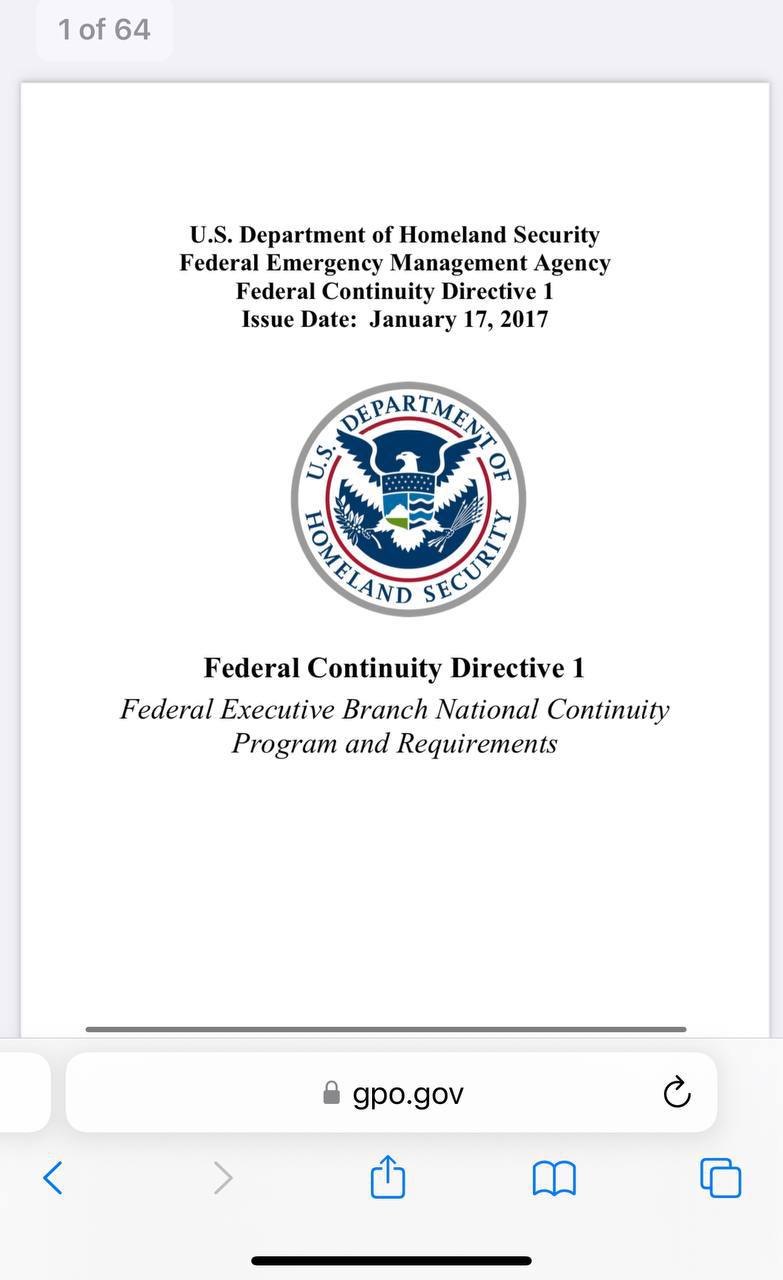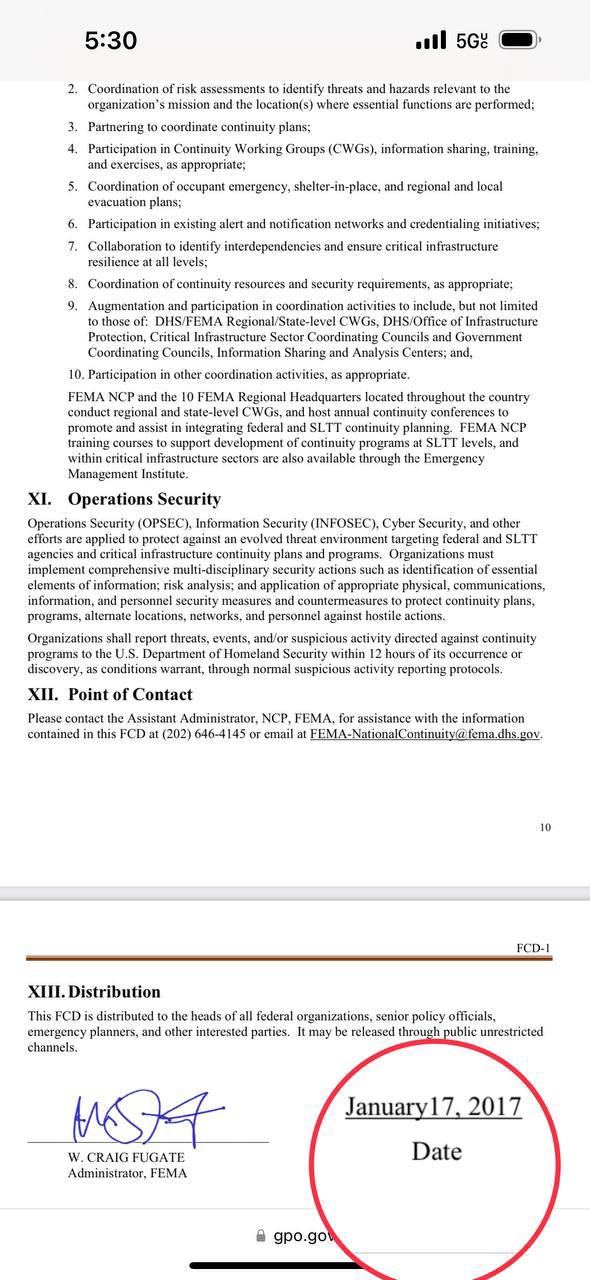 How we perceive ourselves and how others perceive us are reflections of our actions, beliefs, and values. In a rapidly changing world, where every move is scrutinized and every word dissected, it becomes paramount that we act with discernment and awareness. If you don't wish to be perceived as:
Then it's simple:
Don't embody dumbness

Shun ignorance

Rise above childish behavior
The Fabric of Military and Government Power:
From its inception, this platform has shed light on the undeniable force and structure of Military Occupancy and the Continuity of Government. These aren't just arbitrary terms floating around the ether of conspiracy theories. They are rooted in documented proceedings and legal statutes.
The writings, reports, and directives provided by the Military and Government entities present a transparent picture of their aspirations and actions. It's not about speculation but about comprehending what has been written, passed, and implemented concerning the aforesaid entities.
The core of one's understanding and their ability to contribute effectively to what's unfolding hinges on this knowledge. The winds of misinformation might attempt to sway, but only a tree rooted in knowledge remains firm.
The Misleading Circus:
In today's digital age, countless voices, like sirens, attempt to pull the unassuming into their deceptive tunes. This isn't just about choosing a side, it's about deciphering fact from frenzy. The circus of "doomsday world's gonna end" and those proclaiming tales that are far removed from official ".mil" and ".gov" sites have shown time and again:
Their unfamiliarity with Military nuances. For the vast majority, never having served, their comprehension is foggy at best.

A repetitive pattern of being on the wrong side of predictions.

Underlying motives that aren't always clear or pure.

An understanding of the American psyche, tapping into our vulnerability, trust, and at times, our short attention spans.
However, let's not confuse matters. This isn't a mere game of right or wrong. It's about recognizing the threads that bind the functioning of our Military and Government.
A Look Back in Time:
The past holds lessons, if only we are willing to look. Remember the era when we lived in 4 to 8-year cycles? Now, juxtapose that with the clarity provided by the blueprint of Military Occupation and Continuity of Operations Plan (COG). It's impossible not to see the line drawn in the sand, the shifts, and the evolutions. Especially as outlined and championed by CIC Donald John Trump.
Viral Content: The US Army's Forgotten Food Miracle and 126 Superfoods That You Can Store Without Refrigeration for Years
What was displayed in those four years leading up to January 20, 2021, was not mere spectacle. It was a demonstration of full control over the Military and the Federal Government. If Continuity of Government was an ill-conceived plan, would such a leader have endorsed it?
Dive deeper, peruse the Federal Continuity Directives:
FCD1 – January 17, 2017

FCD2 – June 13, 2017
Then, juxtapose them against the Emergency Alert Tests. The language, the intent, and the timelines narrate a story, one that is loud and clear.
The Call to Awareness and Action:
This isn't just about being a spectator in the grand theater of American governance. It's a call to action. Either believe in the man and the plan, or consider redirecting your energies. Trusting the puppeteers of misinformation allows them to shape and control your worldview.
But isn't it better to be enlightened by someone who not only provides the tools but also assists in piecing together the puzzle, reinforcing positivity and faith?
In a tumultuous world, full of voices, opinions, and theatrics, the call is for discernment, understanding, and most importantly, action based on knowledge. History, as they say, is written by the victors, but the pen now lies in your hands. Will you choose to write your chapter based on truth or be led astray by the cacophony?
►This is 'The Safest House in America':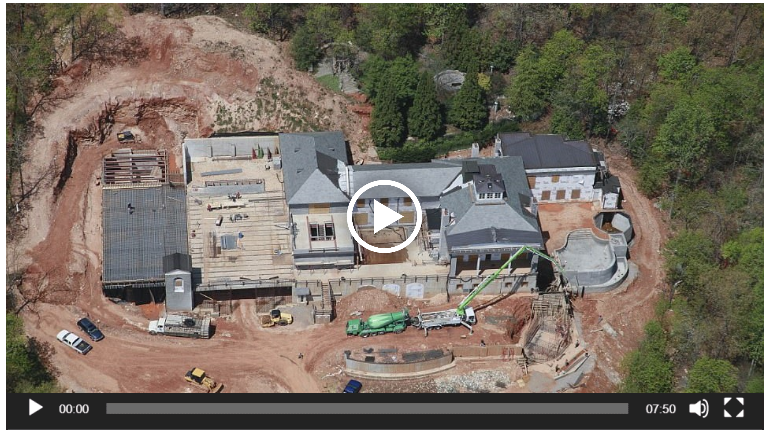 Red October Intel: Donald Trump Has a 'Big, Strong Message' – The U.S. is Getting Ready to go Military Tribulations – Major Gen Paul Eaton Have Warned of Civil War in 2024
In the midst of rising tension and political chaos, the United States finds itself teetering on the brink of an unprecedented crisis. Former President Donald Trump has emerged as a prominent figure, issuing a powerful message that has sent shockwaves through the nation. Major General Paul Eaton, a respected military figure, has sounded the alarm, warning of a potential civil war in 2024.
The deep state's influence looms large, casting a dark shadow over the nation's future. In this article, we delve deep into the tumultuous Red October Intel, examining the implications, causes, and potential outcomes of this critical juncture in American history.
Read the full article HERE: https://amg-news.com/red-october-intel-donald-trump-has-a-big-strong-message-the-u-s-is-getting-ready-to-go-military-tribulations-major-gen-paul-eaton-have-warned-of-civil-war-in-2024/
ALSO: The Pentagon's Clandestine Military Tribunal Within Guantánamo Bay – https://amg-news.com/the-pentagons-clandestine-military-tribunal-within-guantanamo-bay/
ALSO: OPERATION TROJAN HORSE: The Most Destructive and Naked Act of Treason in U.S. History…. https://amg-news.com/operation-trojan-horse-the-most-destructive-and-naked-act-of-treason-in-u-s-history/
SOURCE, TELEGRAM