And the Oscar Goes To… See Growing List of Who's Accused of Harassment, Assault and Rape – Hollywood Sex Machines
Medeea Greere, an independent publisher, is now on Telegram at https://t.me/AMGNEWS2022 and exists only on reader support as we publish Truth, Freedom and Love for public awareness. Thank You for your support!
---
Who's been accused of sexual harassment and assault in Hollywood?
The growing list of allegations include stories about actor Kevin Spacey, director Brett Ratner, Oscar winner Dustin Hoffman, NBC host Matt Lauer and former "Gossip Girl" star Ed Westwick.
Many have denied accusations of sexual misconduct, but fallout has prompted many studios and networks to sever ties with those accused. In some cases, law enforcement agencies have opened up investigations, including against Weinstein and filmmaker James Toback.
MATT LAUER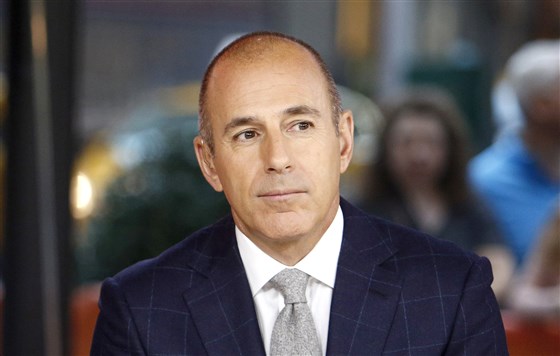 NBC has fired longtime "Today" show host Matt Lauer over alleged "inappropriate sexual behavior" in the workplace. The network said Nov. 29 it received a "detailed complaint from a colleague" about Lauer's behavior and had "reason to believe this may not have been an isolated incident." Lauer, who has now been accused of harassment and assault by several female staffers, apologized in a statement Nov. 30: "Some of what is being said about me is untrue or mischaracterized, but there is enough truth in these stories to make me feel embarrassed and ashamed… To the people I have hurt, I am truly sorry."
DANNY MASTERSON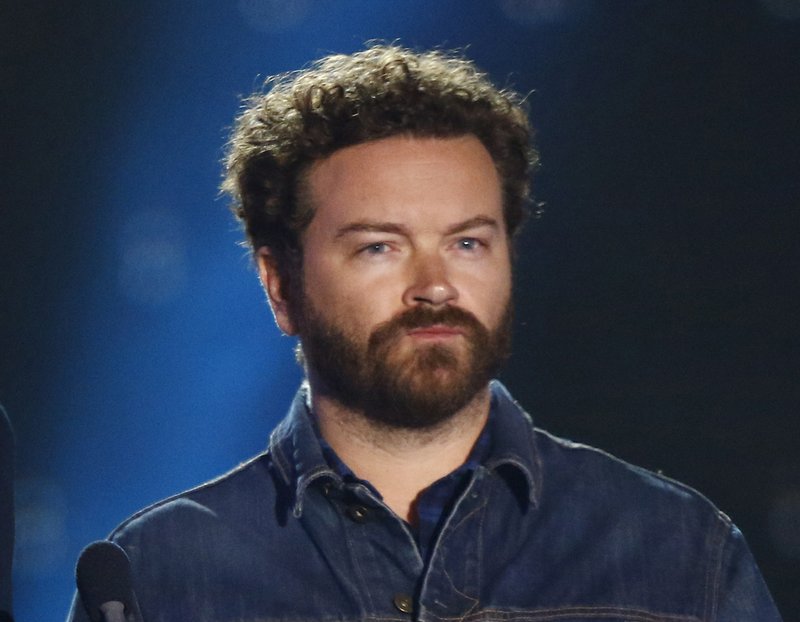 Danny Masterson was accused of rape by four women in March 2017. One of his alleged victims, Chrissie Bixler, dated the actor for six years and claims he had sex with her while she was unconscious at least twice. LAPD says they're investigating the claims. Netflix announced Dec. 5 that it fired Masterson, who had been starring on "The Ranch" with his former "That '70s Show" co-star Ashton Kutcher. Masterson has denied all allegations of sexual misconduct.
CHARLIE ROSE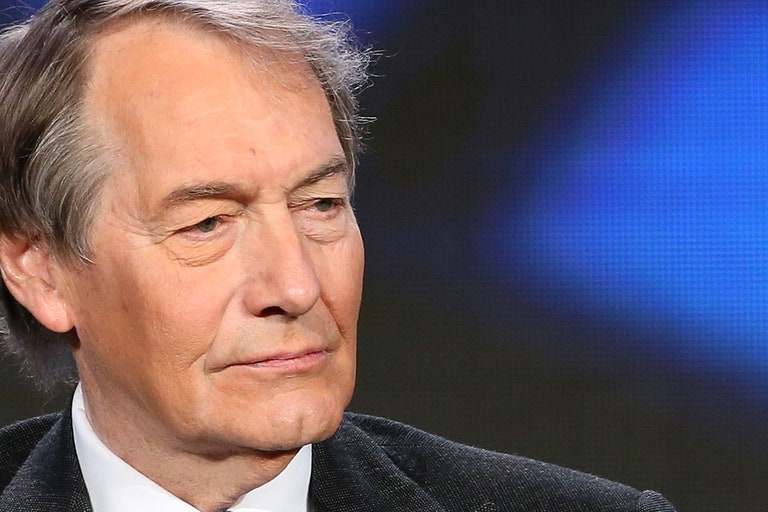 Eight women say longtime television host Charlie Rose made unwanted sexual advances toward them, including lewd phone calls, walking around naked in their presence, or groping their breasts, buttocks or genital areas. The women were employees or aspired to work for Rose at the "Charlie Rose" show from the late 1990s to as recently as 2011 and ranged in age from 21 to 37 at the time of the alleged encounters. CBS fired Rose, who said he is "deeply embarrassed" and apologized for his behavior.
---
LARRY KING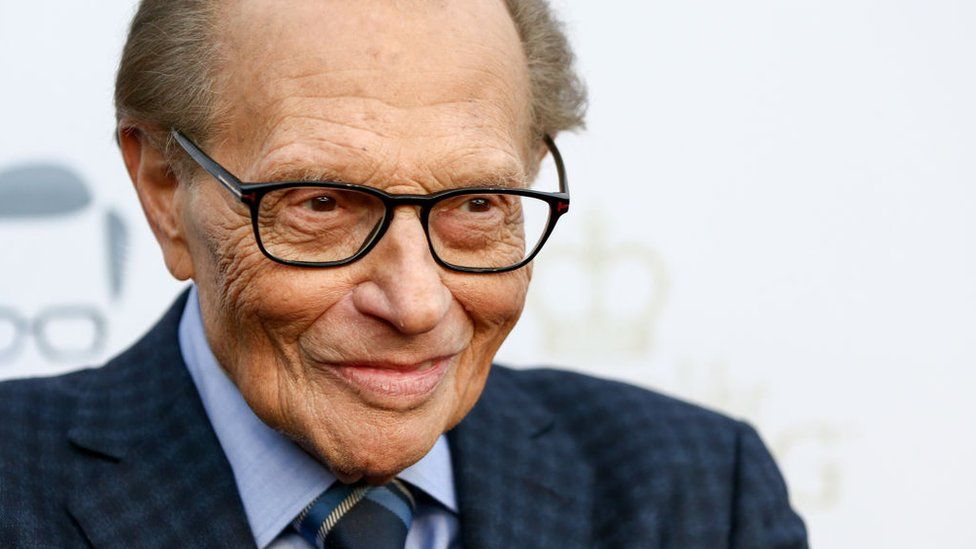 Eddie Fisher's ex-wife Terry Richard tells DailyMailTV that former CNN host Larry King allegedly groped her at public events in 2005 and 2006. "Larry King is a groper," she alleged.
"He gets a thrill doing this in front of the camera, knowing I couldn't do anything." In a statement from his lawyer, King said Dec. 12 that he "flatly and unequivocally denies these claims and intends to file suit and prove that they're utterly false."

NFL NETWORK ANALYSTS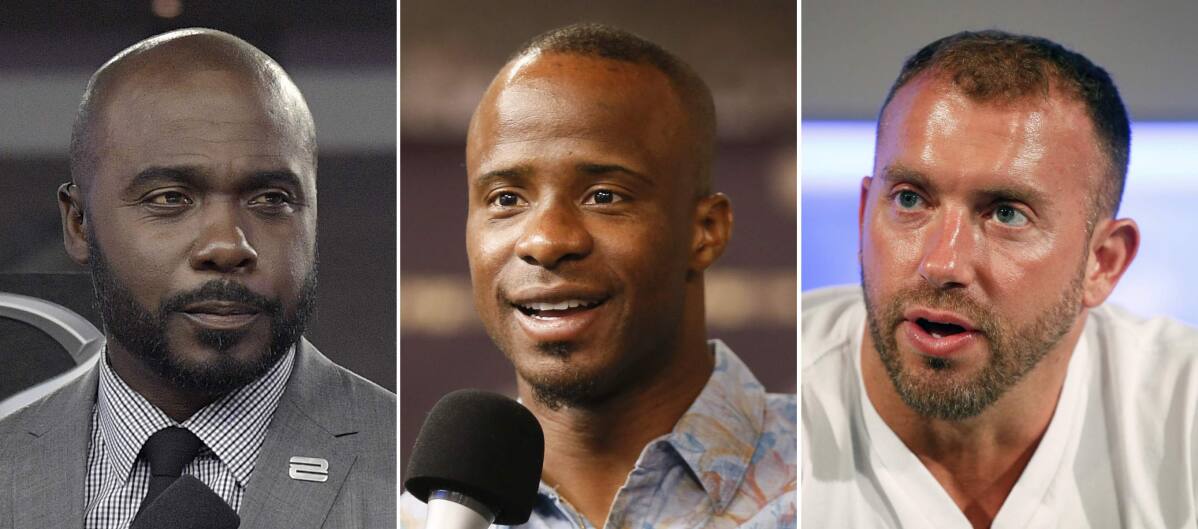 Football Hall of Famer Marshall Faulk, Ike Taylor and Heath Evans have been suspended by the NFL Network after being accused of sexual misconduct in a lawsuit filed by a woman who worked as a wardrobe stylist at the network. Jami Cantor described several sexually inappropriate encounters with the three retired players and others who have worked as analysts for the NFL Network, including former analysts Donovan McNabb and Eric Davis and former executive Eric Weinberger.
At left, in an Oct. 5, 2017, file photo, Marshall Faulk broadcasts from the field after an NFL football game against the Tampa Bay Buccaneers, in Tampa, Fla. At center, in a Sept. 9, 2015, file photo, NFL Network's Ike Taylor is interviewed during a media availability on set at the NFL Network studios, in Culver City, California. At right in a Sept. 9, 2015, file photo, NFL Network's Heath Evans is interviewed during a media availability on set at the NFL Network studios, in Culver City, Calif.
RYAN SEACREST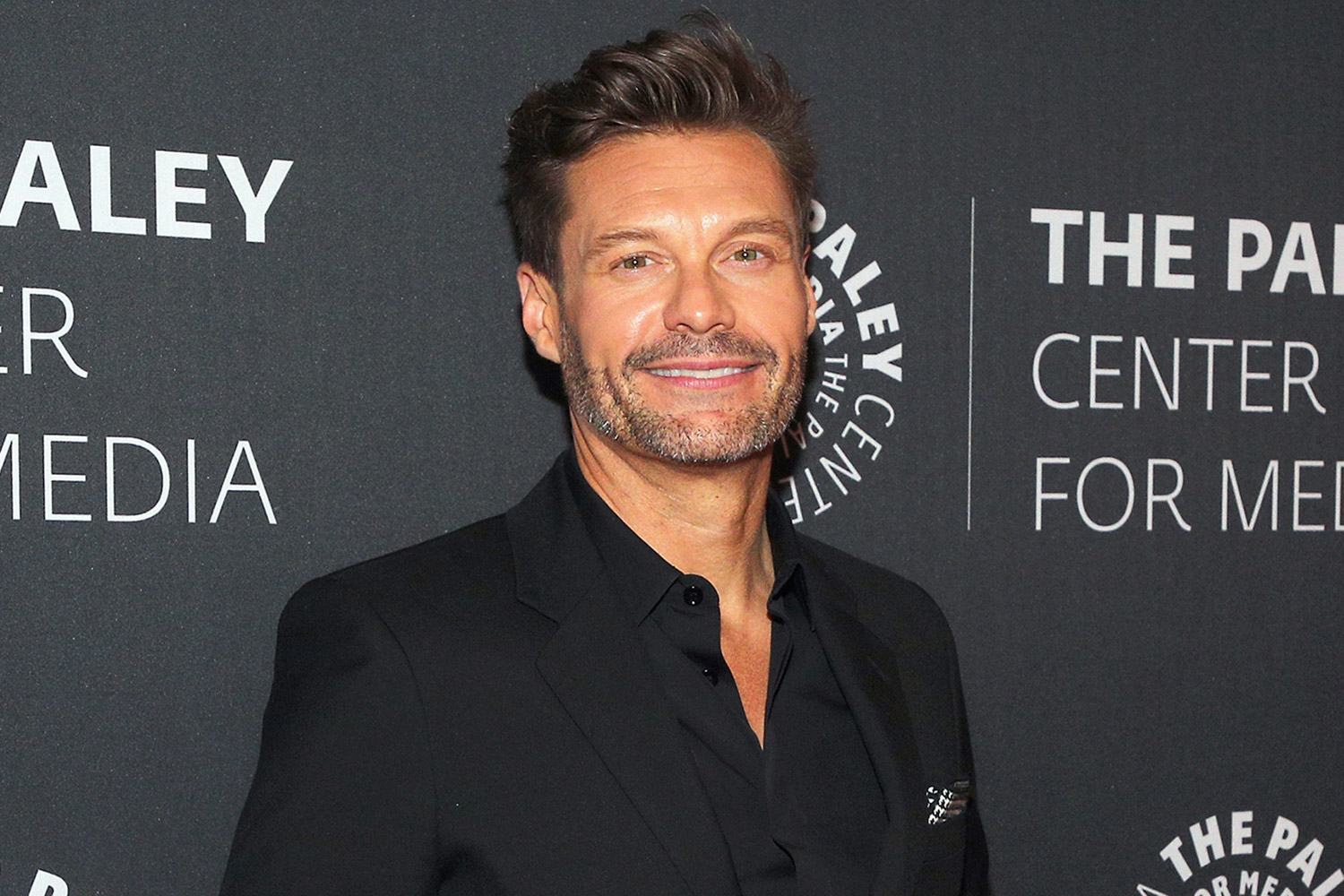 A former E! wardrobe stylist claims Ryan Seacrest behaved "inappropriately" when he hosted a show on the entertainment network nearly a decade ago. Details of the alleged misconduct have not been disclosed, but E! says it is investigating. The 46-year-old radio and TV personality best known for hosting "American Idol," still produces several reality shows for E! including the long-running "Keeping Up with the Kardashians." In a statement, he called the allegations "reckless" and denied all wrongdoing: "If I made her feel anything but respected, I am truly sorry," Seacrest said.
OLIVER STONE
Former "Little House on the Prairie" star Melissa Gilbert accused filmmaker Oliver Stone of sexual harassment. Gilbert says she auditioned for "The Doors" movie in 1991 and the three-time Oscar-winning director called her back for a second, private audition. Stone allegedly wrote a "special scene" for her to perform and was told to beg for sex on her hands and knees: "It was humiliating and horrid." Gilbert, who was 27 at the time, says she refused to perform the scene and left crying. The part went to Meg Ryan. Stone is also accused of groping a Playboy model.
SYLVESTER STALLONE
Action star Sylvester Stallone was accused of sexually assaulting a teenager in 1986, a newly uncovered police report revealed. An unidentified 16-year-old girl told the Las Vegas Police Department that Stallone, then 40 years old, and his bodyguard Michael DeLuca allegedly "intimidated" her into having sex with both of them. Stallone and DeLuca, who were both married at the time, allegedly threatened to "beat her head in" if she told anyone. Stallone, now 71, called the story "ridiculous, categorically false." His ex-wife Brigitte Nielsen says she was with him the whole time in Las Vegas and his "Over the Top" co-star David Mendenhall denies introducing any females to Stallone.
AL FRANKEN
Former "Saturday Night Live" star Al Franken is accused of forcibly kissing Leeann Tweeden, a model, TV host and radio anchor, during a 2006 USO tour. Tweeden also shared a photo showing Franken, now a U.S. Senator in Minnesota, appearing to grab her breasts while she was sleeping. Franken apologized and agreed to accept a Senate Ethics Committee investigation. "I look at it now, and I feel disgusted with myself. It isn't funny. It's completely inappropriate," he said Thursday, Nov. 16. Franken has been accused of groping a second woman during a photo op at the Minnesota State Fair in 2010.
GARRISON KEILLOR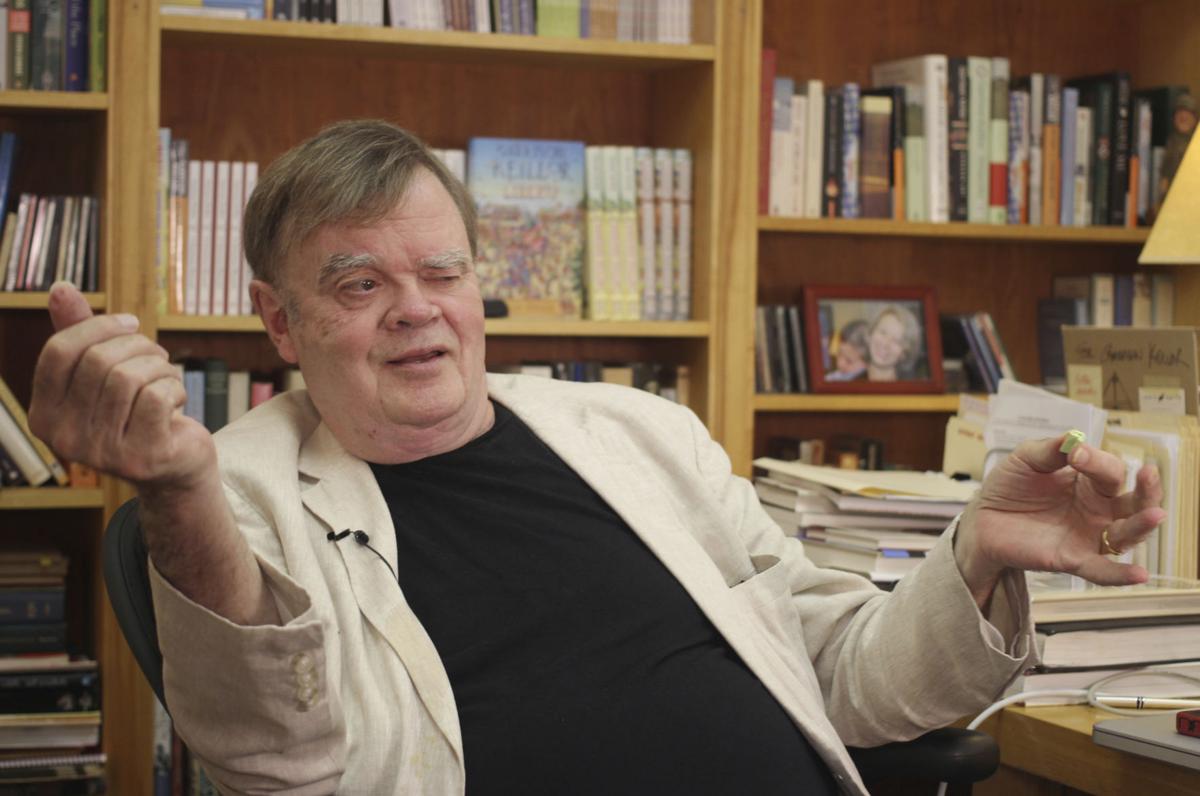 Minnesota Public Radio fired Garrison Keillor, the creator and former host of "A Prairie Home Companion," over allegations of "improper behavior." Details were not diclosed, but the 78-year-old radio icon told the AP it involved "a story that I think is more interesting and more complicated than the version MPR heard." His firing came one day after he penned a Washington Post Op-ed piece defending of U.S. Sen. Al Franken against calls that he resign over allegations he forcibly kissed and groped a model and broadcaster in 2006.
RICHARD DREYFUSS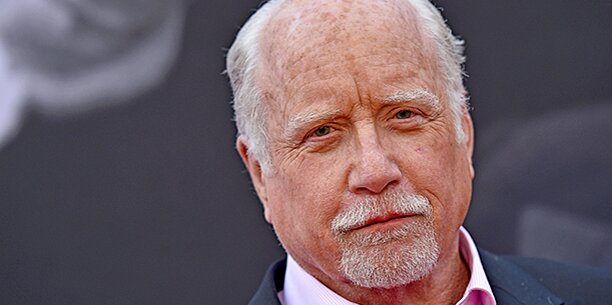 Oscar winner Richard Dreyfuss is accused of inappropriate sexual conduct, allegedly harassing writer Jessica Teich over two to three years while she was working on a show he was producing, and once exposed himself to her. "He created a very hostile work environment, where I felt sexualized, objectified, and unsafe," Teich said. Dreyfuss said he recalls flirting with Teich, but denied assaulting her. "I am horrified and bewildered to discover that it wasn't consensual. I didn't get it. It makes me reassess every relationship I have ever thought was playful and mutual," the 73-year-old actor said.
Exposed: How Ordinary People Are Manipulating This SECRET NETFLIX ALGORITHM To Make Perpetual Income Every Month!
LOUIS C.K.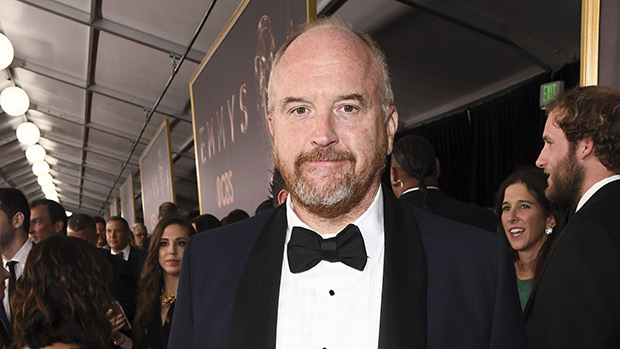 Louis C.K. canceled the Nov. 9 premiere of his film "I Love You, Daddy" in New York due to "unexpected circumstances." That afternoon, The New York Times published a bombshell report accusing the comedian of sexual misconduct toward five women, including comedians Dana Min Goodman, Abby Schachner, Julia Wolov, Rebecca Corry, who say the Emmy-winning "Louie" star masturbated in front of them. HBO says it has pulled all of C.K.'s past comedy specials from the network and removed him from the upcoming "Night of Too Many Stars." In a statement Nov. 10, he admitted the accusations are true: "There is nothing about this that I forgive myself for."
JOHN TRAVOLTA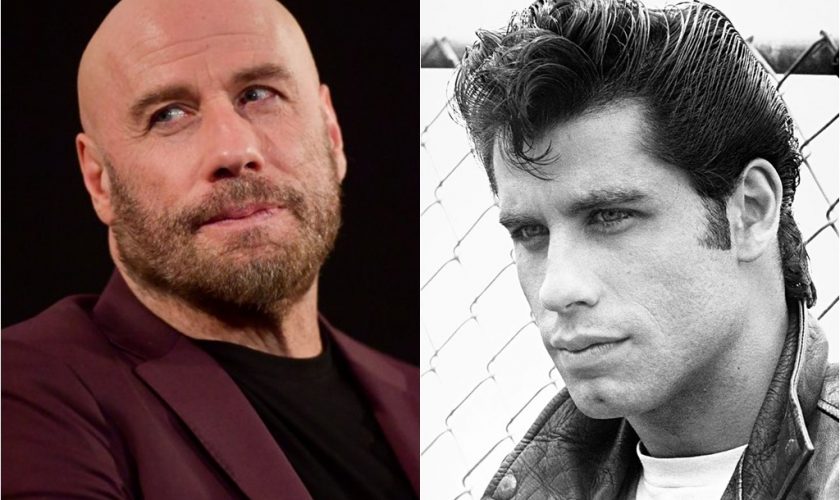 John Travolta has been accused of "sexual battery" in a police report obtained by Radar Online and published Nov. 13, following growing allegations of harassment and abuse in Hollywood. A 21-year-old male masseur says Travolta groped his bare buttocks, exposed himself and made lewd suggestions at a California hotel in 2000. The police officer said the claims didn't "meet the elements of battery… or 'sexual battery,'" and Travolta was not charged. The 67-year-old actor has denied similar claims in the past.
KEVIN SPACEY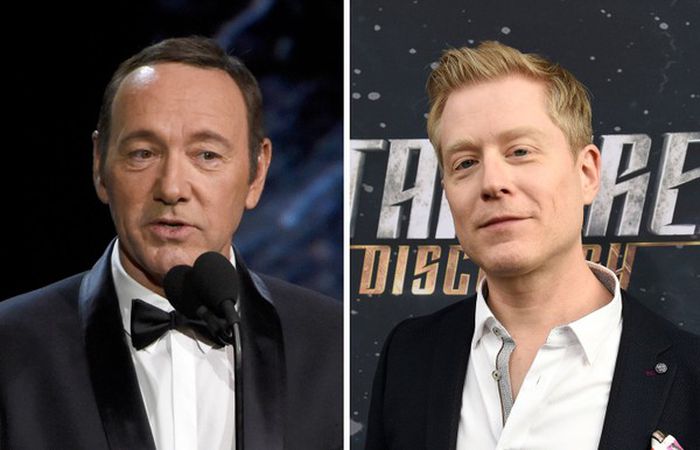 Two-time Oscar winner Kevin Spacey has been fired from "House of Cards" after being accused of making sexual advances towards fellow actor Anthony Rapp when Rapp was 14 and Spacey was 26. Spacey, 58, said he didn't recall the Rapp incident, but said he may have been drunk in a statement where he also announced he was publicly coming out as gay.
Several other men have also come forward with accusations against Spacey, including former "House of Cards" crew members, filmmaker Tony Montana, actor Rob Cavazos and Richard Dreyfuss' son Harry Dreyfuss. On Oct. 31, Netflix announced it would shut down production on "House of Cards." Spacey has since entered a treatment facility.
Massachusetts police announced Nov. 8 that they're investigating another claim that Spacey groped an ex-TV anchor's 18-year-old son at a Nantucket restaurant in 2016. Ridley Scott is re-shooting "All the Money in the World," scheduled for release in December, replacing Spacey as J. Paul Getty in the film with actor Christopher Plummer. Spacey has also been accused of sexual misconduct by 20 employees at the Old Vic theater in London.
TOM SIZEMORE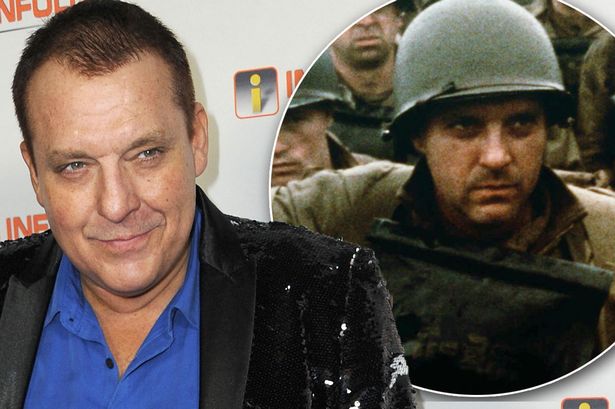 Former "Saving Private Ryan" star Tom Sizemore is accused of touching an 11-year-old actress' genitals on the set of the 2003 movie "Born Killers." Sizemore denied the allegations at the time and the parents chose not to press charges, but he was reportedly removed from the production and dropped by both his management and talent agency. Sizemore, now 59, still returned to the film for reshoots in Malibu, California. The actress, now 26, told THR that she wishes to remain anonymous but is exploring legal actions against both Sizemore and her parents.
CHARLIE SHEEN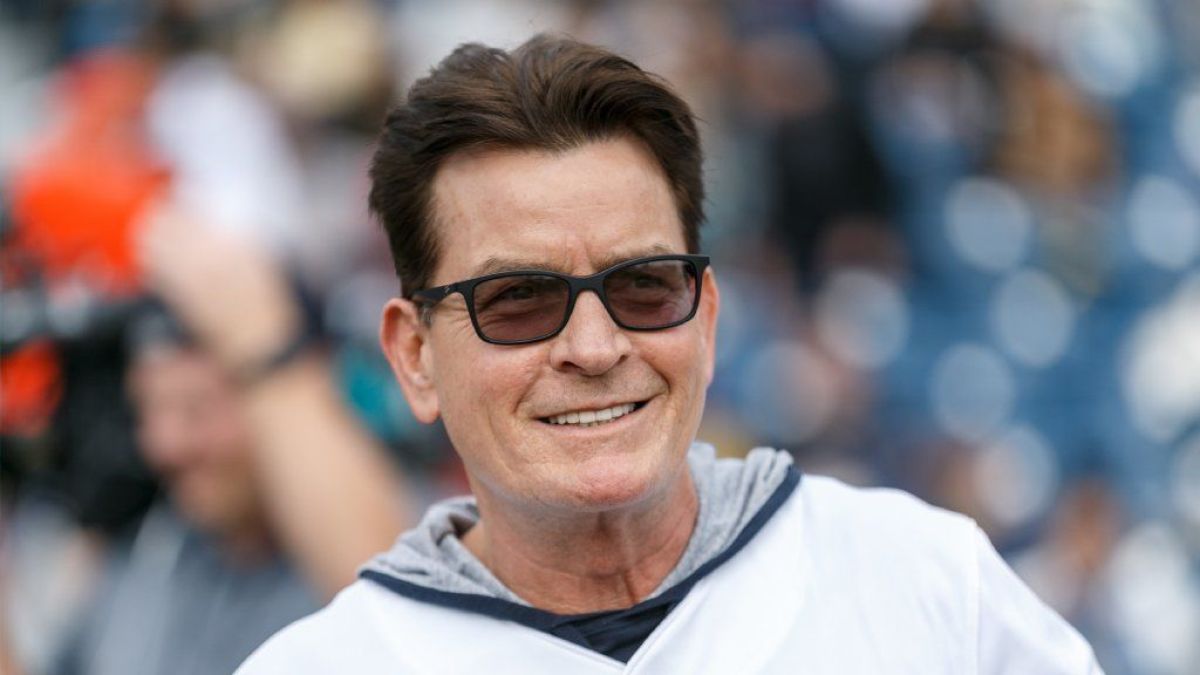 Charlie Sheen allegedly raped Corey Haim when they co-starred in the 1986 movie "Lucas," according to a friend of Haim's. Actor Dominick Brascia told The National Enquirer on Nov. 8 that Haim, who died in 2010 after years of drug abuse, told him that Sheen allegedly sexually assaulted him when Haim was 13 years old and Sheen was 19. "Charlie Sheen categorically denies these allegations," a rep for Sheen, who revealed he's HIV positive in 2015, told The Hollywood Reporter. On Nov. 9, Haim's mother Judy told Dr. Oz that her son was abused, but not by Sheen.
Viral Content: What Is The Secret to a Long Healthy Life? This Secret Ancient Japanese Tonic Recipe Will Help You Melts 54 LBS Of Fat. 
GEORGE TAKEI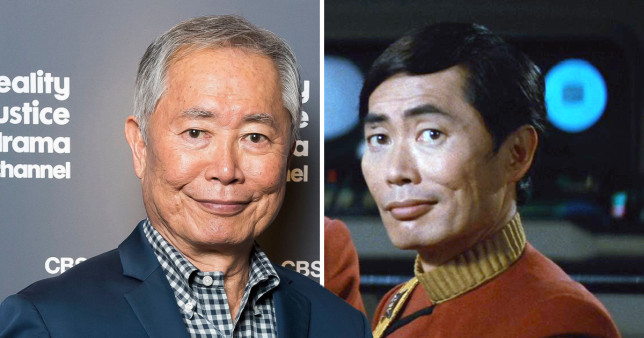 Scott R. Brunton, a former male model, accused "Star Trek" actor George Takei of sexually assaulting him in 1981. Brunton claims Takei tried to remove Brunton's underwear after Brunton passed out from drinking at Takei's condo when Brunton was 23 and Takei was in his 40s. Takei has denied the allegations: "The events he describes back in the 1980s simply did not occur, and I do not know why he has claimed them now… But those that know me understand that non-consensual acts are so antithetical to my values and my practices, the very idea that someone would accuse me of this is quite personally painful."
JEFFREY TAMBOR
Amazon says it is investigating allegations against Jeffrey Tambor, a two-time Emmy winner who currently stars on their streaming service series "Transparent." Variety reports a private Facebook post by Tambor's former assistant, a transgender woman named Van Barnes, accused him of sexual harassment. Tambor, 76, called Barnes "disgruntled" and denied all allegations of misconduct: "I adamantly and vehemently reject and deny any and all implication and allegation that I have ever engaged in any improper behavior toward this person or any other person I have ever worked with. I am appalled and distressed by this baseless allegation." Tambor has since been accused of sexually harassing a second person on the set of "Transparent" and has left the Amazon series.
STEVEN SEAGAL
E! News reports Julianna Margulies has accused Steven Seagal of making her uncomfortable in a hotel room meeting, showing her a gun and propositioning her for a "massage." The actress, who was 23 at the time, says she was never raped or harmed, but had to "squirm my way out." On Nov. 8, actress Portia de Rossi described a similar audition for Seagal in his office, where he allegedly told her "how important it was to have chemistry off-screen as he sat me down and unzipped his leather pants." Jenny McCarthy added Nov. 9 that Seagal repeatedly asked her to get naked during a private audition for "Under Siege 2." Seagal has not responded to the allegations.
JEREMY PIVEN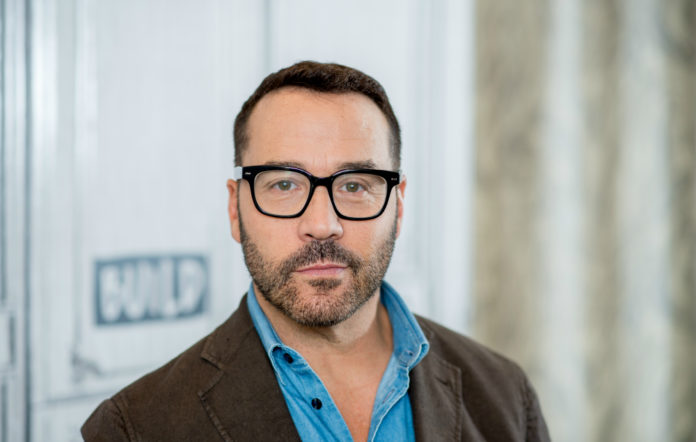 CBS says it's investigating a sexual harassment allegation against Jeremy Piven, who currently stars in the TV series "The Wisdom of the Crowd." Actress and reality star Ariane Bellamar accused the former "Entourage" star of groping her breasts and bottom on two occasions. "I unequivocally deny the appalling allegations being peddled about me," Piven, 55, said. Piven has since been accused of assaulting two more women, and has denied those allegations too.
NICK CARTER
Backstreet Boys singer and reality star Nick Carter is accused of raping Dream singer Melissa Schuman in 2002, when she was 18 and he was 22. Schuman made the allegations in a blog post Nov. 21, claiming their managers suggested they date (likely for good PR) as he was in a popular boy band and she was in the "He Loves U Not" girl group. Schuman says Carter got drunk, forcibly performed oral sex on her, forced her to reciprocate and then raped her in the bedroom despite her repeatedly saying that she didn't want to and wanted to save her virginity for marriage. Schuman says she told her manager about the alleged incident, but was told publicly accusing him would hurt her career. Carter, who has a history of alcohol-related incidents, has yet to comment.
BRETT RATNER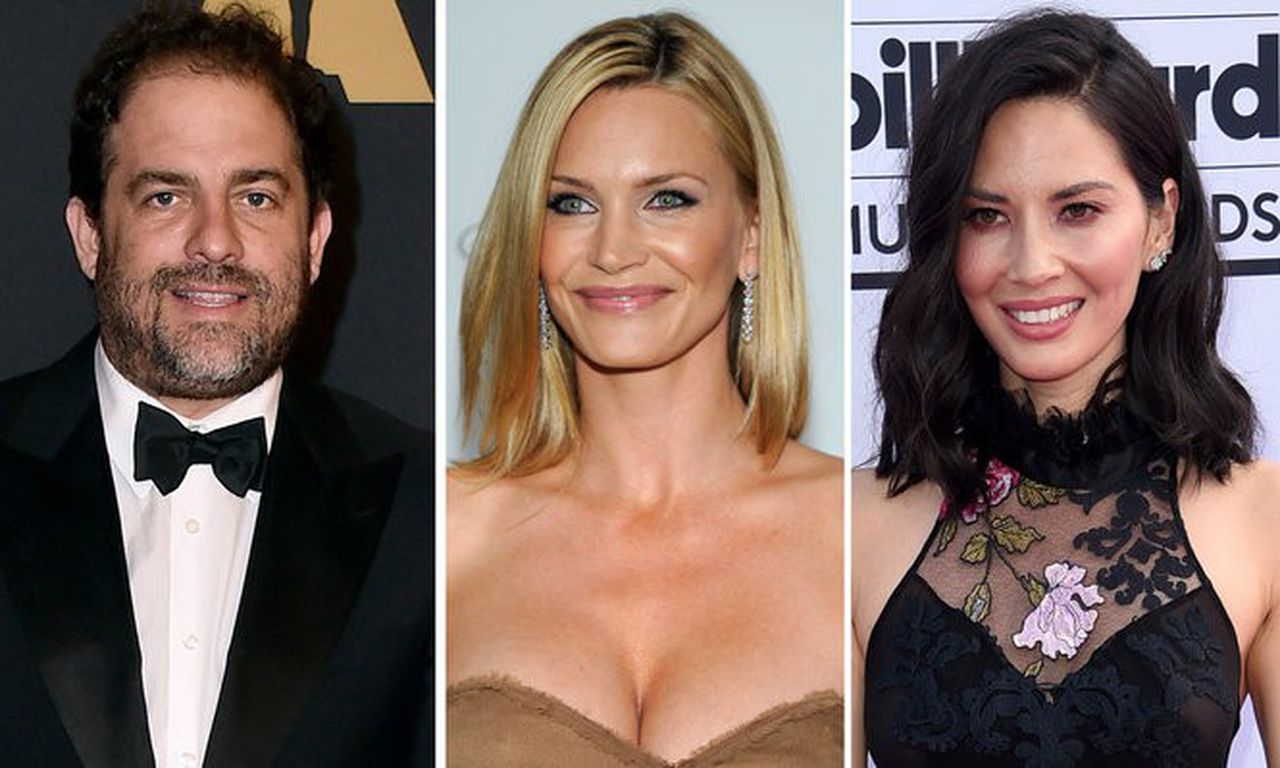 "Rush Hour" producer-director Brett Ratner was accused of sexually harassing or assaulting six women, including actresses Olivia Munn and Natasha Henstridge, in a Nov. 1 report from the Los Angeles Times. Ratner, whose credits include "X-Men: The Last Stand," "The Revenant," "Prison Break," and Spacey's "21," has denied all allegations and sued a seventh woman, Melanie Kohler, who claimed Ratner raped her when she was drunk 12 years ago. Warner Bros. has cut ties with Ratner, who also been dropped from an upcoming Playboy biopic he was set to direct about magazine founder Hugh Hefner. On Nov. 10, "X-Men: The Last Stand" actress Ellen Page said Ratner sexually harassed her and outed her as a lesbian in 2005, almost a decade before she came out publicly.
RUSSELL SIMMONS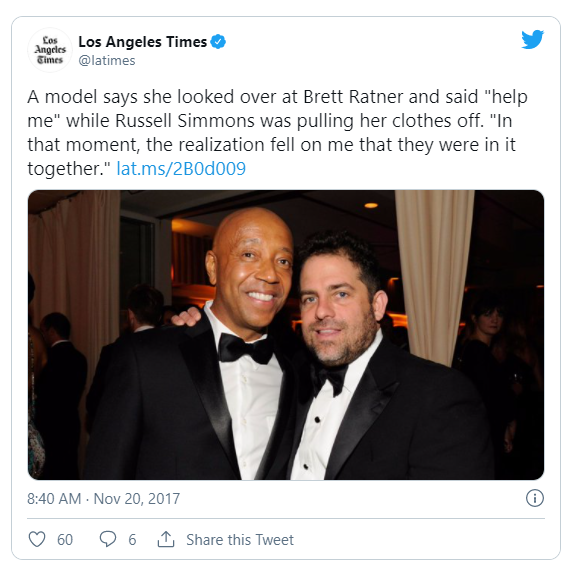 Hip-hop mogul Russell Simmons, meanwhile, allegedly sexually assaulted model Keri Claussen Khalighi when she was 17 in 1991 while director Brett Ratner watched. Simmons, the founder of Def Jam Recordings, has also been accused of forcing screenwriter Jenny Lumet, daughter of filmmaker Sidney Lumet, to have sex with him that same year. Simmons, 63, stepped down from his companies Nov. 30 and issued a statement: "While I have never been violent, I have been thoughtless and insensitive in some of my relationships over many decades and I sincerely and humbly apologize."
ED WESTWICK
"Gossip Girl" star Ed Westwick has been accused of raping "Ladies Like Us" actress Kristina Cohen. The 27-year-old actress wrote on Facebook Monday, Nov. 6, that the 33-year-old British actor held her down and sexually assaulted her at his home three years ago. "I was woken up abruptly by Ed on top of me, his fingers entering my body. I told him to stop, but he was strong. I fought him off as hard as I could but he grabbed my face in his hands, shaking me, telling me he wanted to f— me," she wrote. Westwick, also known for roles in "Children of Men," "Romeo & Juliet" and "J. Edgar," has denied knowing Cohen and said "I have never committed rape." On Nov. 8, a second actress accused Westwick of rape.
ISRAEL HOROVITZ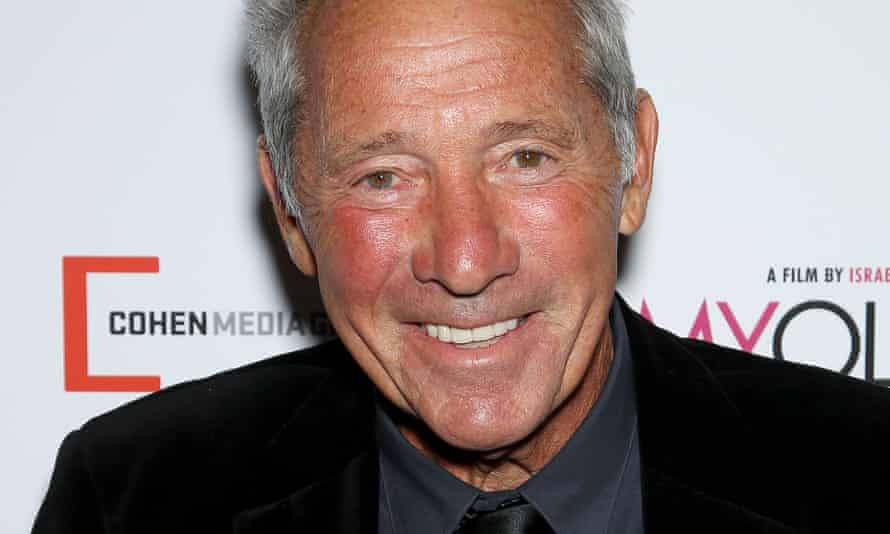 At least nine women have accused playwright Israel Horovitz of inappropriate advances, sexual assault and rape over decades. Some of the alleged victims were teenagers; Jocelyn Meinhardt, the high school girlfriend of Horovitz's son, Beastie Boys rapper Adam 'Ad-Rock' Horovitz, was 19 when he allegedly raped her during a summer fellowship at the Gloucester Stage Company in Massachusetts, where Horovitz was the artistic director for 28 years. Horovitz, who wrote 2001's "James Dean" starring James Franco and 1991's "Sunshine" starring Ralph Fiennes, said he has "a different memory" of some of the alleged encounters, but apologized in a statement.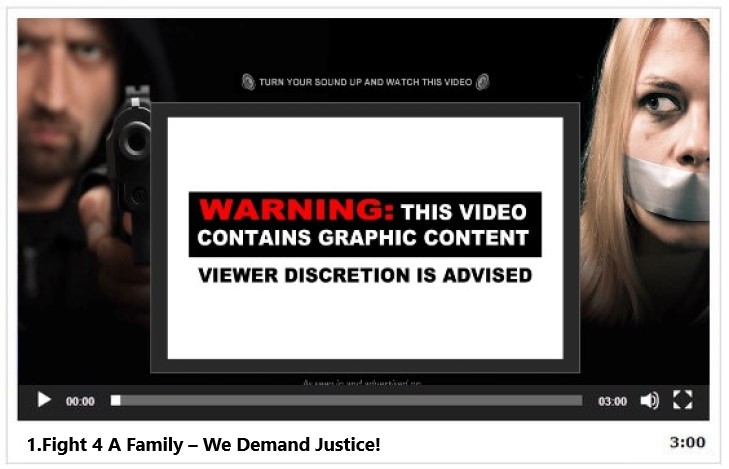 ---
DUSTIN HOFFMAN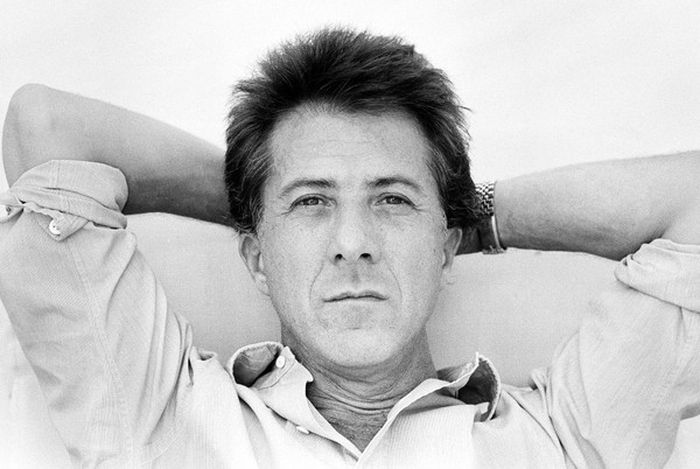 Oscar winner Dustin Hoffman was accused of sexual harassment by Anna Graham Hunter when she was a 17-year-old intern on the set of the 1985 TV movie "Death of a Salesman." Hoffman apologized in a statement on Nov. 1: "I have the utmost respect for women and feel terrible that anything I might have done could have put her in an uncomfortable situation… It is not reflective of who I am." Hoffman, 80, has since been accused of making unwanted advances on "Genius" producer Wendy Riss Gatsiounis when she was a playwright in her 20s.
MATTHEW WEINER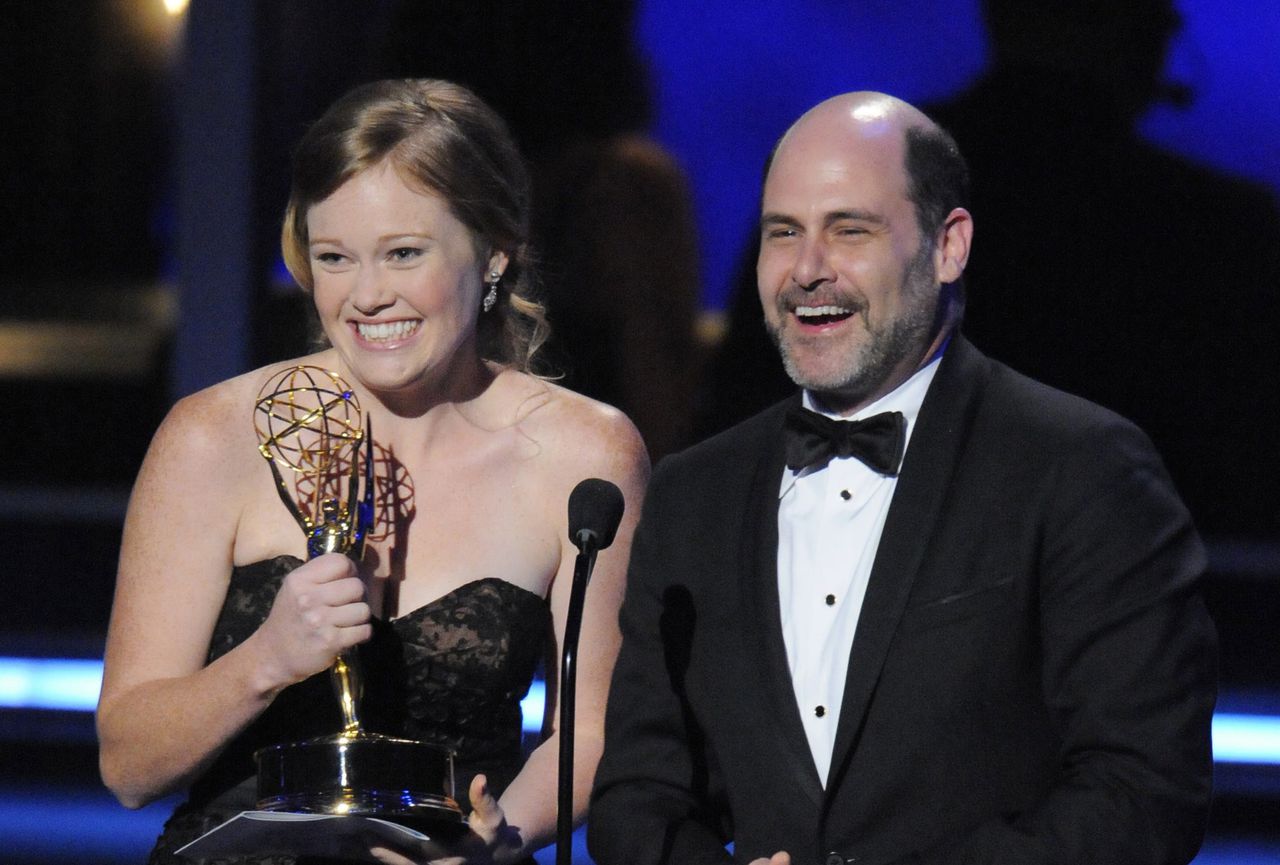 "Mad Men" creator Matthew Weiner has been accused of sexual harassment by Kater Gordon, a former writer on the acclaimed AMC series. Gordon claims Weiner "told me that I owed it to him to let him see me naked" while they were working late on a script for the season 2 finale of "Mad Men," which earned both of them an Emmy Award. She says she brushed it off but was let go from the show less than a year later. A rep for Weiner said he "does not remember saying this comment nor does it reflect a comment he would say to any colleague."
BEN AFFLECK
Ben Affleck was accused of groping MTV host Hilarie Burton during a 2003 appearance on "Total Request Live," when he was 31 and she was 21. The "Justice League" actor, apologized on Twitter: "I acted inappropriately toward Ms. Burton and I sincerely apologize." Affleck has also condemned film producer Harvey Weinstein and vowed to donate all residuals from films produced by Weinstein, Miramax and The Weinstein Co.
MARK SCHWAHN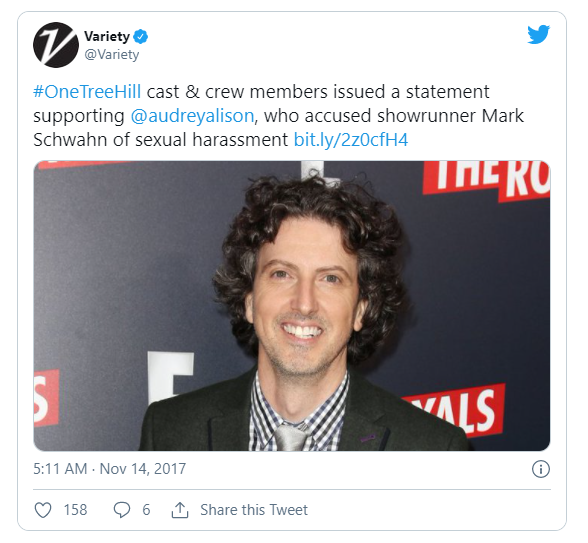 "One Tree Hill" creator and showrunner Mark Schwahn is accused of "traumatizing" sexual harassment on the set of the TV series that ran from 2003 to 2012 on the WB and the CW. Sophia Bush, Hilarie Burton, Daphne Zuniga, Jana Kramer and the rest of the female cast and crew signed a letter that said Schwahn's behavior was an "open secret" and several were "put in positions where we felt physically unsafe." Writer Audrey Wauchope also accused Schwahn of skipping a mandatory sexual harassment meeting put on by studio lawyers, though she said the studio likely didn't know of Schwahn's alleged behavior.
JAMES TOBACK
Oscar-nominated filmmaker James Toback is accused of sexually harassing or assaulting more than 300 women, including actresses Julianne Moore, Rachel McAdams and Selma Blair, over decades. Law enforcement agencies in New York and California say they've both launched investigations into the 72-year-old writer-director, whose credits include "Two Girls and A Guy" and "Seduced and Abandoned."
ANDY DICK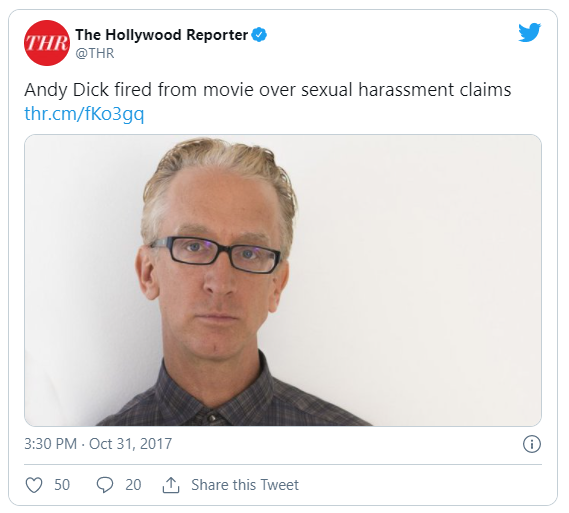 Former "NewsRadio" star Andy Dick was fired from the upcoming indie film "Raising Buchanan" after being accused of "groping people's genitals, unwanted kissing/licking and sexual propositions of at least four members of the production." The 51-year-old actor-comedian said Oct. 30 that he didn't grope anyone, but admitted licking and propositioning people. USA Today reports Dick, also known for roles in "Road Trip," "Sharknado 2" and his own "The Andy Dick Show," was let go from another film in October due to similar behavior.
BENNY MEDINA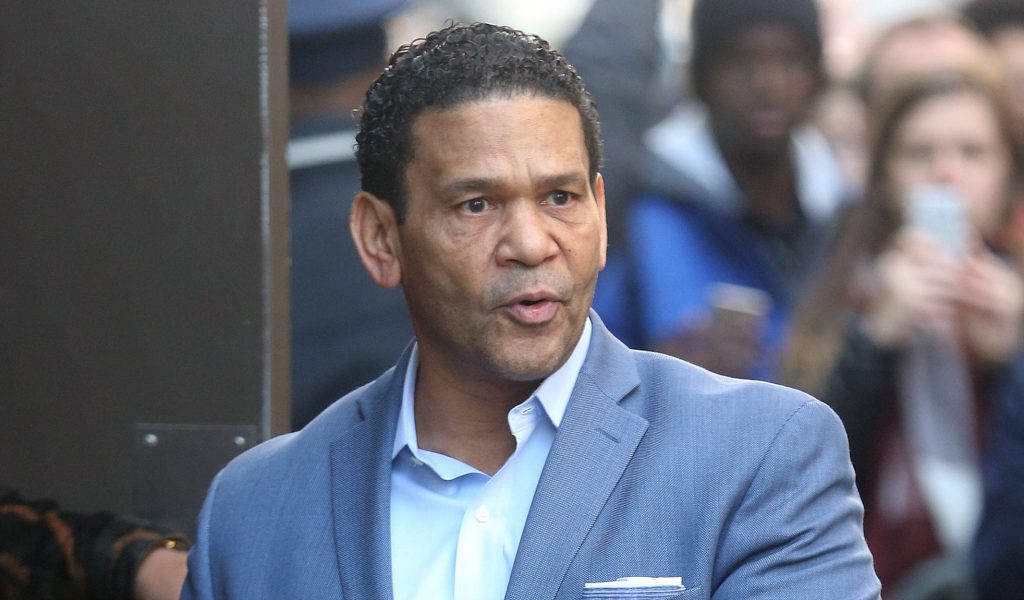 Actor Jason Dottley, best known for the 2008 TV series "Sordid Lives," told The Advocate that TV and music manager Benny Medina allegedly tried to rape him in 2008. Medina, an executive producer of "The Fresh Prince of Bel-Air" who has worked with superstars like Mariah Carey, Will Smith and Jennifer Lopez, allegedly invited Dottley and a friend to his home, where Medina allegedly grabbed Dottley and pinned him on a bed, threatening to "have you." Medina has not commented on the allegations.
DAVID BLAINE
Magician David Blaine is facing allegations of sexual misconduct after a New York-based journalist, who asked not to be named, accused him of exposing himself and masturbating during a 1998 interview. The victim said Blaine asked her to perform a sex act, and she refused: "I told him if he didn't stop immediately I was going to scream and that he wouldn't like the results." Authorities in London are investigating, along with claims made last month that Blaine raped British model Natasha Prince at a private home in 2004. Blaine has denied any wrongdoing.
DAVID GUILLOD
The Wrap reports actress Jessica Barth has accused "Atomic Blonde" producer David Guillod of drugging and sexually assaulting her in 2012 when he was working as her manager. Barth said she reported the incident to the LAPD after it happened, but Guillod threatened her with a lawsuit if she pressed charges. An attorney for Guillod says the charges were fully investigated at the time but he has since taken a leave of absence from his company, Primary Wave Entertainment.
CHRIS SAVINO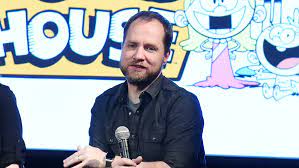 "The Loud House" creator Chris Savino was fired from Nickelodeon after a dozen women accused him of sexual harassment. The 49-year-old animator said he is "deeply sorry" that his words and actions "created an uncomfortable environment," according to The Hollywood Reporter. "The Loud House" is Nick's second-most popular series among viewers ages 2-11, behind only "SpongeBob SquarePants," and is set for a third season in 2018.
ROBERT KNEPPER
Costume designer Susan Bertram told The Hollywood Reporter on Nov. 8 that former "Prison Break" star Robert Knepper sexually assaulted her on the set of a film in 1992. Bertram says she was 31 when she was hired to work on "Gas Food Lodging," and Knepper allegedly reached under her dress in his trailer and grabbed her crotch "as hard as he could." Knepper, also known known for "Transporter 3," "Jack Reacher," and "The Hunger Games: Mockingjay – Part 2," has denied the allegations: "I am shocked and devastated to be falsely accused of violence against a woman."
ROY PRICE
Roy Price, the head of Amazon's video division, was suspended by the company in October after Isa Hackett, producer of the Amazon series "The Man in the High Castle," accused hm of unwanted sexual remarks that were "shocking and surreal," repeatedly propositioning her. Price, quit five days later.
MARK HALPERIN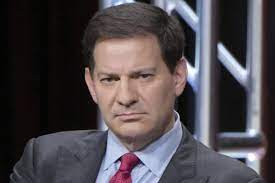 Mark Halperin, a political analyst who co-wrote "Game Change" about the 2008 election and appeared in the 2012 TV movie starring Julianne Moore, has been accused of sexually harassing or assaulting at least a dozen women, including during his time as political director at ABC News. Halperin, who served as an analyst for NBC News and MSNBC, issued two apologies for "inappropriate" behavior. Both networks have severed all ties.
HARVEY WEINSTEIN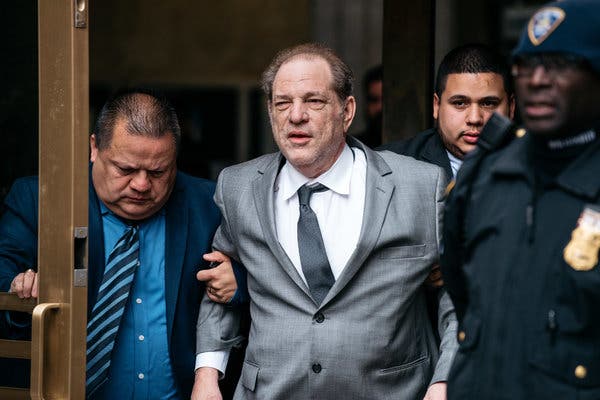 Film producer Harvey Weinstein has been accused of sexually harassing or assaulting more than 75 women over decades, including when he was a concert promoter in Buffalo. Allegations by Angelina Jolie, Gwyneth Paltrow, Rose McGowan and other big-name actresses led the 69-year-old Hollywood titan to be ousted from The Weinstein Co. and removed from upcoming projects. The case also inspired more women and men to come forward with their own stories of sexual misconduct, using the hashtag #MeToo. Weinstein admitted "mistakes" in October and checked into a treatment center for behavioral issues including sex addiction.
More allegations
Others that have been accused of sexual harassment in the wake of the Weinstein scandal include former President George H.W. Bush, celebrity chef John Besh, NPR editor Michael Oreskes, Vox Media editorial director Lockhart Steele, former Marilyn Manson bassist Twiggy Ramirez, DC Comics editor Eddie Berganza, Brand New rock singer Jesse Lacey, radio host Garrison Keillor, Congressman John Conyers, and Alabama Senate candidate Roy Moore.
Past allegations have also been made about comedian Bill Cosby, photographer Terry Richardson, director Roman Polanski, actor Casey Affleck, filmmaker Mel Gibson, "That '70s Show" star Danny Masterson, and former Fox News host Bill O'Reilly.