As if on que, less than one month after President Trump left office, that old nemesis, "ISIS" has returned!
According to a report published in "The SUN" newspaper,
"Ten thousand ISIS fighters poised for new wave of terror after bloodthirsty jihadis exploit Covid to rebuild"
The story goes on to report
"It comes as the RAF has also been called into action to strike at targets in Iraq.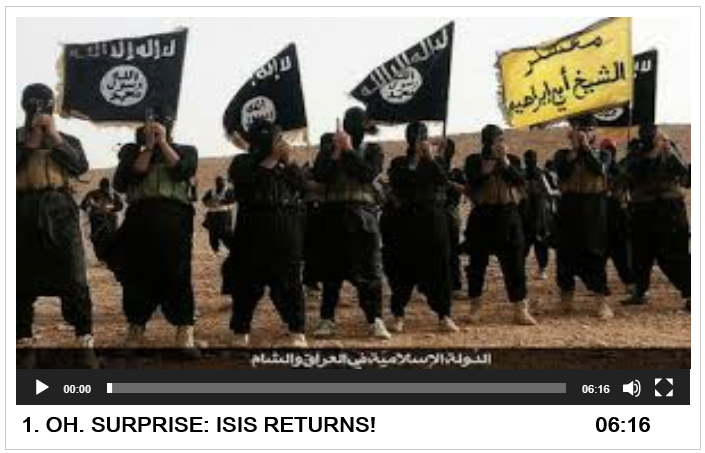 ISIS once controlled a vast swath of territory across Iraq and Syria, seized in terrifying offensive in 2014, culminating in its leader Abu Bakr al-Baghdadi declaring an Islamic Caliphate in a Mosul mosque.
The bloodthirsty jihadis ruled with extreme brutality before a coalition of Kurdish forces backed by western airpower pushed them into their final pocket of territory in Baghouz, Syria in 2018.
But since their apparent defeat, they have been slowly rebuilding, despite the death of Baghdadi at the hands of US special forces.
Now Sirwan Barzani, a commander of the Kurdish Peshmerga forces stationed near the northern city of Erbil, told The Times the terrorists had taken advantage of a lull in operations against them."
Well, well, well. Donald Trump managed to defeat ISIS and reduce US troops . . . yet less than a month after Dementia-Joe becomes US Commander-in-Thief (by stealing the Presidential Election through voter fraud), suddenly, ISIS is back . . . . and with ten thousand Jihadis! ! ! !