Main Core is the code name of an American governmental database that is believed to have been in existence since the 1980s. It is believed that Main Core is a federal database containing personal and financial data of millions of United States citizens believed to be threats to national security.
"The Last Roundup: MAIN CORE,
In my case, there's no way the programs I want to talk to Congress about should be public ever, unless maybe in 200 years they want to declassify them. You should never learn about it; no one at the Times should ever learn about these things.
I'm going to provide a one paragraph summary, just to make sure that the implications of this are clear to everyone:
The U.S. Government has, almost certainly, established a database and tracking system for something like eight million Americans who have been designated as threats to national security. The system is called MAIN CORE and it is being run under the auspices of highly classified Continuity of Government (COG) operations.
MAIN CORE uses a variety of intelligence sources as inputs, including your email, web activity, telephone and private financial information. In the event of a major national security crisis, it is alleged that Americans listed in the MAIN CORE database, "Could be subject to everything from heightened surveillance and tracking to direct questioning and possibly even detention."—Russell Tice, Former NSA SIGINT Officer. What If Everything You Knew About Surviving The Coming Crisis Was DEAD WRONG? Watch the video below:
Below are some excerpts from The Last Roundup. I have provided explicit pointers to the related materials on Cryptogon:
According to a senior government official who served with high-level security clearances in five administrations,
"There exists a database of Americans, who, often for the slightest and most trivial reason, are considered unfriendly, and who, in a time of panic, might be incarcerated. The database can identify and locate perceived 'enemies of the state' almost instantaneously."
He and other sources tell Radar that the database is sometimes referred to by the code name Main Core. One knowledgeable source claims that 8 million Americans are now listed in Main Core as potentially suspect. In the event of a national emergency, these people could be subject to everything from heightened surveillance and tracking to direct questioning and possibly even detention.
In the days after our hypothetical terror attack, events might play out like this: With the population gripped by fear and anger, authorities undertake unprecedented actions in the name of public safety.
Officials at the Department of Homeland Security begin actively scrutinizing people who—for a tremendously broad set of reasons—have been flagged in Main Core as potential domestic threats. Some of these individuals might receive a letter or a phone call, others a request to register with local authorities.
Still others might hear a knock on the door and find police or armed soldiers outside. In some instances, the authorities might just ask a few questions. Other suspects might be arrested and escorted to federal holding facilities, where they could be detained without counsel until the state of emergency is no longer in effect.
Another well-informed source—a former military operative regularly briefed by members of the intelligence community—says this particular program has roots going back at least to the 1980s and was set up with help from the Defense Intelligence Agency.
---
---
He has been told that the program utilizes software that makes predictive judgments of targets' behavior and tracks their circle of associations with "social network analysis" and artificial intelligence modeling tools.
"The more data you have on a particular target, the better [the software] can predict what the target will do, where the target will go, who it will turn to for help," he says. "Main Core is the table of contents for all the illegal information that the U.S. government has [compiled] on specific targets."
An intelligence expert who has been briefed by high-level contacts in the Department of Homeland Security confirms that a database of this sort exists, but adds that "it is less a mega-database than a way to search numerous other agency databases at the same time."
A host of publicly disclosed programs, sources say, now supply data to Main Core. Most notable are the NSA domestic surveillance programs, initiated in the wake of 9/11, typically referred to in press reports as "warrantless wiretapping."
My Neighbor Is Spying on Me: What Can I Do?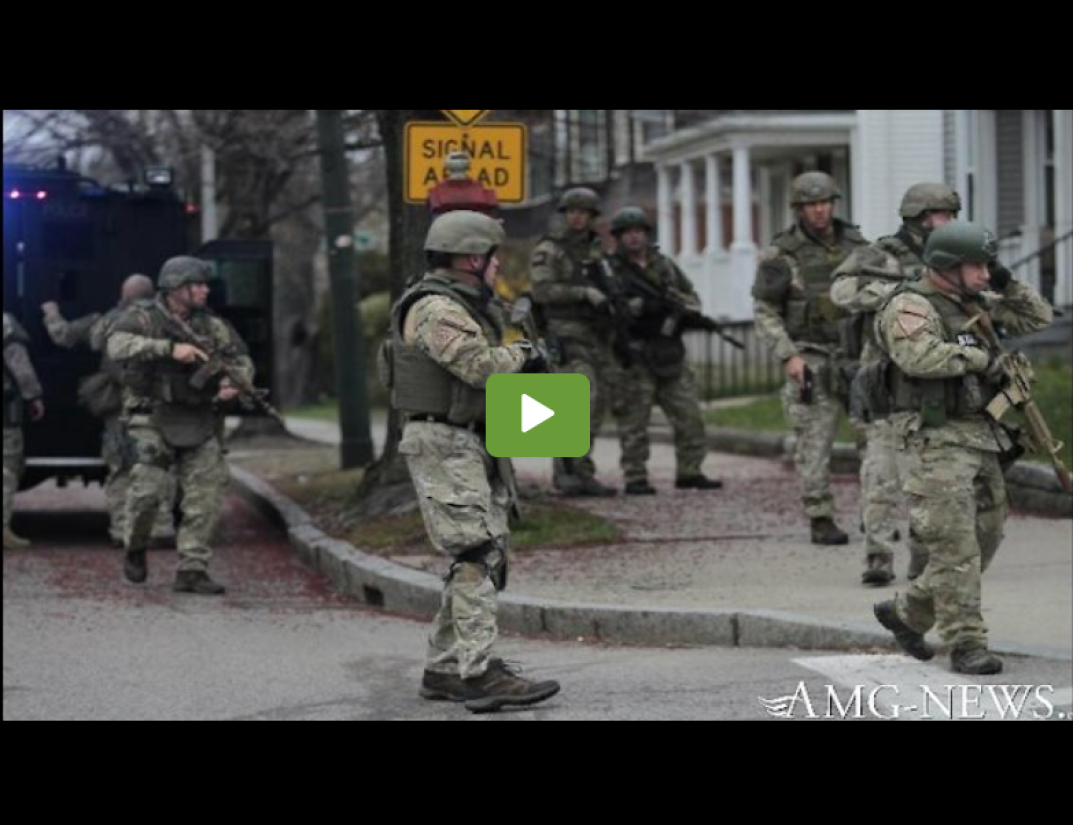 A front-page article in the Wall Street Journal shed further light onto the extraordinarily invasive scope of the NSA efforts: According to the Journal, the government can now electronically monitor "huge volumes of records of domestic e-mails and Internet searches, as well as bank transfers, credit card transactions, travel, and telephone records."
Authorities employ "sophisticated software programs" to sift through the data, searching for "suspicious patterns." In effect, the program is a mass catalog of the private lives of Americans. And it's notable that the article hints at the possibility of programs like Main Core.
"The [NSA] effort also ties into data from an ad-hoc collection of so-called black programs whose existence is undisclosed," the Journal reported, quoting unnamed officials. "Many of the programs in various agencies began years before the 9/11 attacks but have since been given greater reach."
America's back bone of 20 million patriots has already been identified for killing.
What the NSA hacking on America really means
When I worked for the NSA prior to 9/11, the NSA only looked outward, not inward. And I never thought the NSA ever would look inward and spy on the American people. I knew that if that ever happened the result would be catastrophic.
After 9/11 I knew the NSA was looking inward to some degree, and had suspected they might be recording everything before Snowden blew the whistle, but I was not certain. Now we all can be. And I would like to go into a few things here to explain to people how grave this situation really is.
When an agency like the NSA looks outward into other countries, it cannot be a tool that is used by the governments of the countries being spied on to oppress the people in that country. When used to spy on foreigners the NSA and other similar agencies are not part of the policy making for that which they are observing.
So the purpose for any spying by agencies such as the NSA will be limited to key elements of the observed nation, such as the government agencies and major companies that could present a problem to the whole of America in the future.
---
---
The NSA will not pay attention to Joe the bar-b-q chef or Moe the mechanic, because on an individual level ordinary people in foreign countries are a waste of time to observe.
It is very different when such an intelligence agency looks inward at it's host population
With the NSA looking inward, especially with them recording every phone conversation and e-mail and not just the meta data, the people who understand what America really is supposed to be are now fully identified.
These people, which are referred to as "the main core" represent what remains of the backbone of this once great nation, the core of which numbers 8 million with 30 or so million close enough to the main core for any psychopath to be able to justify taking out along with it. If America is to become the totally transformed Communist society that the Zionists want it to be, the main core has got to be ripped out, and the NSA has made this future event possible to accomplish with minimal effort and pin point precision.
There is no question that the elitist zionist faction wants every aspect of America it cannot control with ease wiped out, just like the elitist Zionists Bolsheviks did to the Ukranian people. And as America approaches this same reality, we have the same approximate numbers, 30 – 70 million slated for death and internment in America.
With the DHS ordering well over a billion rounds of ammo, countless tens of thousands of cheap plastic coffins already purchased and sitting in storage yards, 2, 700 giant heavily armed vehicles which are totally impenetrable to civilian weapons, vehicles perfectly capable of gutting American homes with high caliber gunfire right from the curb side, it is time for Americans to face a simple fact – All of the stories are more than just rumor. And because these stories are not just rumor, I would take the NSA spying on everyone VERY seriously.
It's too late
If you think Americans can change this situation with a 300 million eyed monster observing everyone's every move, you are off in fantasy land somewhere. It is GAME OVER. You cannot beat this monster with a cute little encryption trick performed on a compromised operating system with a compromised processor tapped into via a compromised internet.
I see all of the new stupid pet trick type encryption fantasies some people are parading on the web now to "secure" themselves against the NSA as some sort of useless bubble gum fad, IF YOU WORKED FOR THEM AND UNDERSTAND WHAT IS GOING ON, YOU WOULD REALIZE SUCH EFFORTS ARE AS LAUGHABLE AS TRYING TO FIX A SEMI WITH A PLASTIC BARBIE TOOL SET. And if you are even able to HAVE that barbie tool set and try to use it, you are already flagged for elimination anyway. You should be focusing your efforts on other subjects like GETTING THE HELL OUT.
And they know who you are. They know you know. They know if you have guns. They know you are not pleased with Obama, Bush, and false flag terror. They know you probably know the truth about the "holocaust", the truth about vaccines, GMO, and any other number of your particular pet topics that make them itch. They know where you are going to bug out to, and they know what you bought for it. Ditto if you are stupid enough to bring your cell, or bring anyone elses for that matter.
Your only option is to get to Iceland, Venezuela, Ecuador or any other country that proved itself with Snowden before the axe falls.