Armageddon Time: The Great War Between Human Governments and God
Medeea Greere, an independent publisher, is now on Telegram at https://t.me/AMGNEWS2022 and exists only on reader support as we publish Truth, Freedom and Love for public awareness. Thank You for your support!
---
In the annals of human history, there is one impending event that has captured the imagination and struck fear into the hearts of many – the Battle of Armageddon. It's a battle that marks the end of an era, a cataclysmic clash between human governments and the divine, a battle that has been foretold through the ages. But what is Armageddon, really? Is it the apocalypse we should dread, or could it be a salvation in disguise?
Join us on a journey as we unravel the enigma of Armageddon time and explore its profound implications for humanity's future.
Armageddon – a word that has sent shivers down the spines of countless generations. The mere mention of it conjures images of chaos, destruction, and the end of days. But what if we told you that Armageddon is not just a harbinger of doom, but a catalyst for something greater? In this comprehensive exploration, we will delve deep into the heart of Armageddon, dissect its origins, understand its implications, and uncover the hope it holds for humanity.
The Battle of Armageddon Unveiled
At its core, the Battle of Armageddon is the ultimate showdown between human governments and the divine. It is a prophesied conflict where the forces of darkness, represented by these "satanic governments" and their supporters, stand in direct opposition to the will of God. This battle, long foretold in religious texts and apocalyptic literature, signifies the climax of human rulership and tyranny.
But here's where it gets interesting – Armageddon does not spell the end of our planet. Contrary to popular belief, Earth remains mankind's home, and Armageddon is not a cosmic reset button meant to obliterate humanity. Instead, it is a pivotal moment in human history that holds the potential for salvation.
What is the Most Powerful Force on the Planet? The Ancient Secret Never Wanted To Let Go Of… Now Yours… Watch the video below: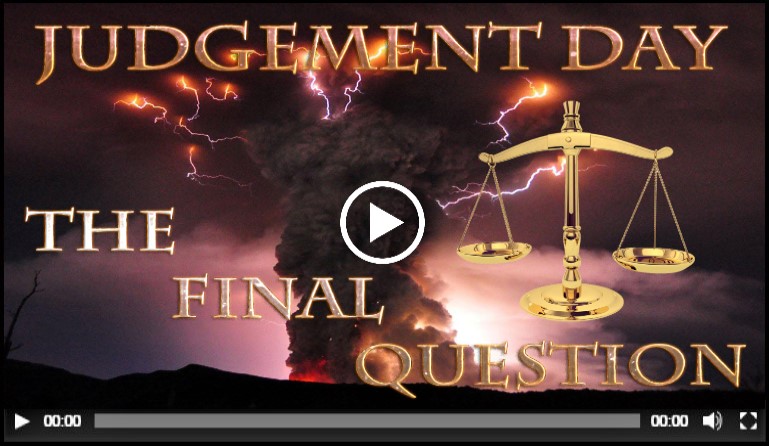 The Divine Intervention
Amidst the chaos and upheaval of Armageddon, a glimmer of hope emerges. It is said that "a great crowd" of God's people will survive this final conflict. This select group represents those who have remained faithful and obedient to the divine will, even in the face of adversity. They will be the torchbearers of a new era, where human rulership gives way to divine governance.
Armageddon's Purpose: Liberation or Obliteration?
The dramatic tension surrounding Armageddon arises from the contrasting interpretations of its purpose. For some, it is a time of reckoning and punishment, where the wicked are brought to justice. For others, it signifies the dawning of a new age, where the righteous inherit the Earth. The truth, as with many things in life, lies somewhere in between.
In the eyes of those who await divine intervention, Armageddon is a necessary step towards breaking the shackles of human tyranny. It is the final battle that eradicates the oppressive forces that have held humanity in their grip for centuries. In this interpretation, Armageddon is not the end but a new beginning.
On the flip side, skeptics view Armageddon as a cataclysmic event that spells the end of the world as we know it. They fear that the Earth will be reduced to ashes, and humanity will face annihilation. But is this a fair assessment, or is there more to the story than meets the eye?
The Role of Armageddon in Human History
To fully appreciate the significance of Armageddon, we must trace its roots through the pages of history and religious scripture. The concept of a final, earth-shattering battle is not unique to any single belief system; it transcends cultural and religious boundaries.
In Christianity, Armageddon finds its mention in the Book of Revelation, the final chapter of the Bible. Here, it is described as a climactic battle between good and evil, culminating in the establishment of God's kingdom on Earth. Similar apocalyptic scenarios can be found in the prophecies of other religions and belief systems.
Across the ages, prophets, seers, and visionaries have foretold a time when the world would be plunged into chaos before emerging renewed. These prophecies often mention natural disasters, wars, and societal collapse as precursors to this grand event.
The Search for Signs: Are We Approaching Armageddon?
Intriguingly, many individuals and groups have attempted to discern signs of Armageddon's impending arrival throughout history. From celestial phenomena to geopolitical conflicts, various events have been touted as harbingers of the ultimate battle. But are these interpretations grounded in reality, or are they the product of sensationalism and fear?
Geopolitical Tensions: A Potential Flashpoint
One cannot ignore the current state of the world, characterized by geopolitical tensions, nuclear arsenals, and regional conflicts. In this era of uncertainty, some argue that the conditions for Armageddon are ripe. The standoff between superpowers, the proliferation of weapons of mass destruction, and the ever-present threat of terrorism contribute to an atmosphere of impending doom.
However, it's essential to maintain a balanced perspective. Throughout history, humanity has faced countless challenges and crises, yet Armageddon has not materialized. Is it possible that the prophecies surrounding this event are more symbolic than literal, pointing to a transformation in human consciousness rather than a physical battle?
Environmental Concerns: A Different Kind of Apocalypse
While Armageddon is often associated with war and destruction, some argue that a different type of apocalypse is already underway: environmental degradation. Climate change, deforestation, and the depletion of natural resources paint a bleak picture of Earth's future.
Could Armageddon be a metaphorical battle against the forces that threaten our planet's survival?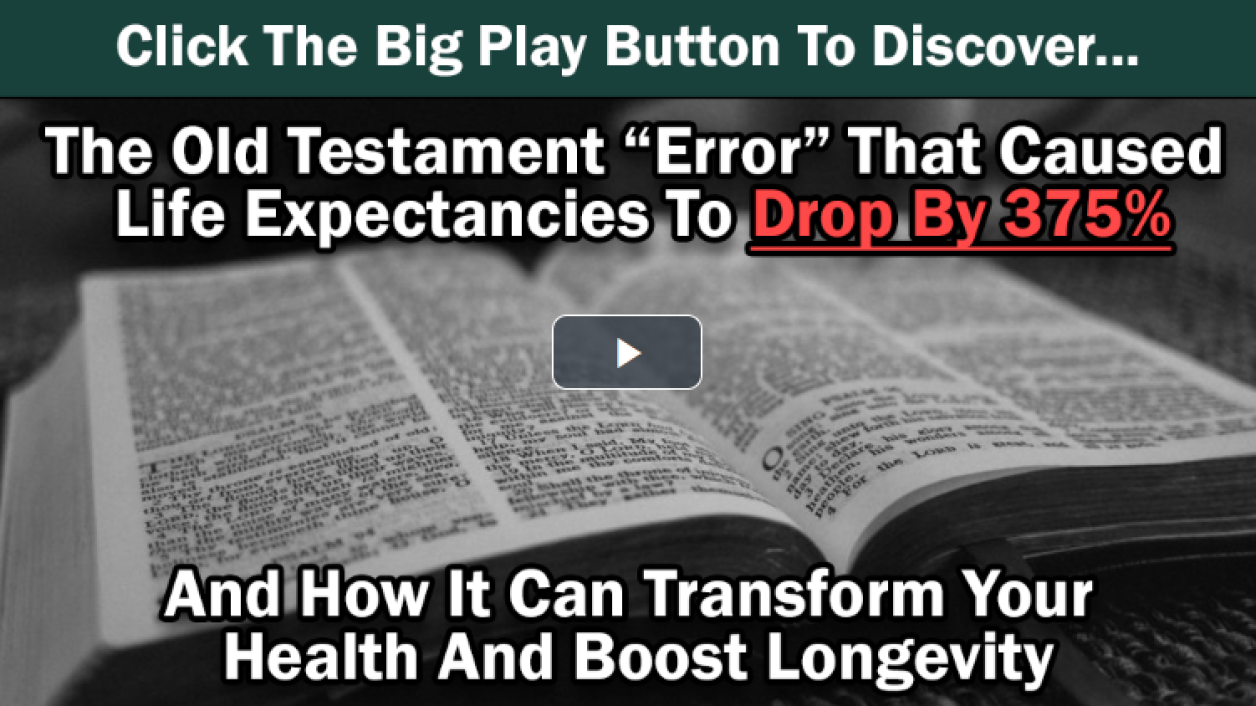 This interpretation suggests that humanity's salvation lies in addressing environmental challenges, promoting sustainability, and ushering in an era of responsible stewardship of the Earth. It reframes Armageddon as a wake-up call rather than an ultimate showdown.
The Human Element: Preparing for Armageddon
Whether one views Armageddon as a physical battle or a metaphorical reckoning, there is consensus that preparation is key. Here are some perspectives on how individuals and societies can navigate the uncertainty surrounding this enigmatic event.
Spiritual Preparedness: For those who believe in divine intervention, spiritual preparedness involves maintaining unwavering faith and adhering to moral and ethical principles. It is a call to live a life that aligns with the divine will, ensuring one's place among the "great crowd" of survivors.

Self-Reliance: From a practical standpoint, self-reliance and preparedness for natural disasters and societal disruptions are essential. This includes stockpiling essential supplies, acquiring survival skills, and fostering community resilience.

Environmental Responsibility: If Armageddon is seen as an environmental crisis, then addressing climate change and ecological sustainability become paramount. Advocating for environmental policies, reducing carbon footprints, and preserving natural habitats are all steps toward ensuring the planet's survival

Conflict Resolution: In a world rife with tensions, diplomacy and conflict resolution are vital tools to prevent the escalation of conflicts into full-blown wars. The avoidance of global conflicts can be seen as a proactive step towards preventing Armageddon.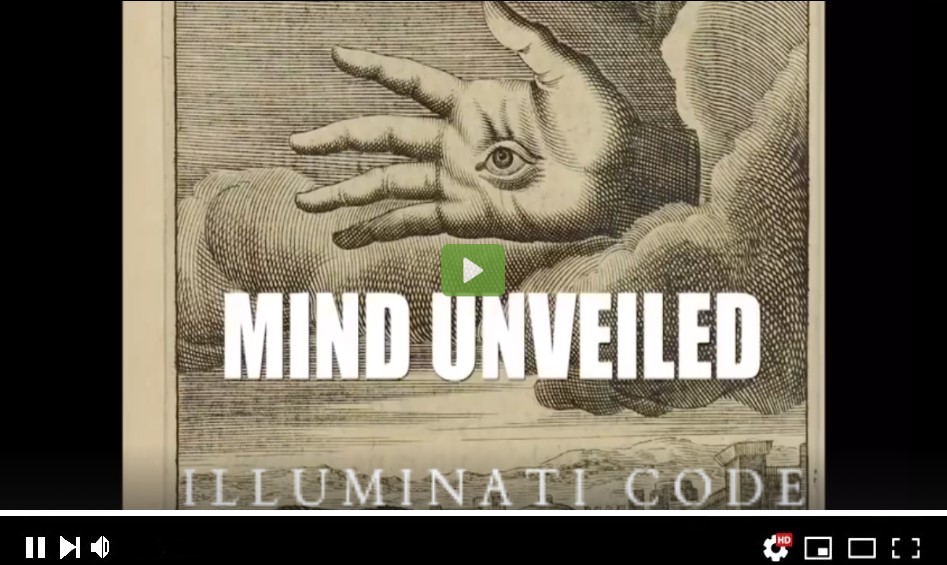 Armageddon – A Fork in the Road
As we stand on the precipice of an uncertain future, the concept of Armageddon looms large in our collective consciousness. It is a topic that has sparked fervent debate, fear, and hope in equal measure. But what if Armageddon is not a singular, cataclysmic event, but a choice we make collectively as a species?
In the end, the true nature of Armageddon remains a mystery, shrouded in religious prophecy, symbolism, and interpretation. Its outcome may depend on our actions as individuals and as a global society. Will it be a time of destruction and reckoning, or will it be an opportunity for humanity to rise above its limitations and embrace a new era of enlightenment and cooperation?
Armageddon time is upon us, and how we navigate this critical juncture in history will shape the destiny of our planet and our species. The battle may rage on, but the outcome is not set in stone. It is up to us to determine whether Armageddon is the end or a new beginning.
In this grand tapestry of existence, one thing is certain – the choice is ours.
Trumpet Sounds Being Heard Across the World
In a world where truth often gets buried beneath layers of deception, there are alarming reports of trumpet-like sounds echoing across the globe. These eerie sounds are more than mere auditory oddities; they may be harbingers of a sinister truth. Join us on this journey as we explore the enigmatic connections between these trumpet sounds, covert intelligence operations involving Hezbollah, Russia, and Israel, and the unsettling underground tunnels that lie beneath our feet. Brace yourself, for the revelations you are about to uncover are nothing short of apocalyptic.
In recent times, humanity has been witness to a series of bewildering events that seem to defy explanation. Amidst the cacophony of chaos and uncertainty, one phenomenon has taken the world by storm: the eerie trumpet sounds being heard across the world. These ominous noises have prompted conspiracy theories, religious prophecies, and a relentless pursuit of the truth.
But is there more to these trumpet sounds than meets the ear? Are they linked to covert intelligence operations, underground tunnels, and the ominous signs foretold in ancient prophecies? We delve deep into this perplexing mystery to unearth the truth that the mainstream media is hiding from you.
The Trumpet Sounds: A Worldwide Phenomenon
The bizarre phenomenon of trumpet-like sounds being heard across the world has ignited curiosity and fear in equal measure. Social media is flooded with videos and audio recordings capturing these eerie occurrences. But what do they signify? Are they an omen of impending doom, or is there a more rational explanation?
Some claim that these sounds are nothing more than atmospheric anomalies or industrial noises echoing through the Earth's crust. However, those who have listened closely, often with headphones for better clarity, report a distinct correlation between these sounds and underground tunnel drilling operations. The question that haunts us is whether these tunneling activities are part of a hidden agenda, a prelude to something far more sinister.
The Deceptive Media
While these inexplicable sounds reverberate across the globe, the mainstream media remains eerily silent. It is crucial to understand that the media has a vested interest in maintaining the status quo. They feed us narratives that serve the powerful, often ignoring or downplaying information that challenges the official story.
The media's failure to investigate and report on the trumpet sounds raises serious questions. Are they complicit in a grand deception, or are they merely oblivious to the impending catastrophe? As we journey further into this labyrinth of secrets, remember that the truth is often obscured by those who wish to control it.
The Book of Revelation: A Haunting Prophecy
In the midst of this perplexing mystery, we turn to ancient texts for guidance. The Book of Revelation, a cornerstone of Christian eschatology, speaks of seven trumpets heralding apocalyptic events. According to this prophecy, each trumpet blast ushers in a new calamity, culminating in the ultimate battle of Armageddon.
Could the trumpet sounds heard today be a chilling fulfillment of this age-old prophecy? Are we on the brink of witnessing the cataclysmic events foretold in the pages of the Bible? It is a question that weighs heavily on the minds of many.
The trumpet sounds are not the only enigmatic noises shaking our world. Reports of skyquakes, upsweeps, bloop sounds, and sky trumpets have surfaced from various corners of the globe. These sounds are unlike anything we've heard before, with descriptions ranging from low-frequency hums to the eerie crackling of thunder on clear, sunny days.
What is the origin of these otherworldly sounds? Could they be the result of secret government experiments, extraterrestrial phenomena, or something even more sinister? As we unravel the threads of this mystery, prepare to be astonished by the uncanny and unsettling nature of these sounds.
BOOM! Shocking Biblical Secret EXPOSED: Holy Anointed Oil's Lost Ingredient Found…And Why The US Government Just Took Out A Patent On It…
In a world where deception runs rampant, the trumpet sounds heard across the world may be more than mere auditory curiosities. They could be the heralds of a new era, a time of unprecedented challenges and revelations. As we navigate this treacherous path, we must remain vigilant, for the truth often eludes those who do not seek it.
The mainstream media's silence, the eerie resonance of ancient prophecies, the uncanny sounds from the skies, and the clandestine operations of intelligence agencies all converge in this enigmatic narrative. It is a narrative that demands our attention, our discernment, and our determination to uncover the secrets that have been hidden from us for far too long.
As the world trembles and the trumpet sounds grow louder, we must remember the words of Matthew 24:13, "But the one who endures to the end will be saved." Our salvation lies in our pursuit of truth, even in the face of the most daunting mysteries. The journey is far from over, and the revelations are yet to come.
THE FOUR HORSEMEN OF THE APOCALYPSE BRING SICKNESS, DISEASE, FAMINE AND PESTILENCE, FOLLOWING THE WORLD WAR: International Bank Study, Using 150 Years of Data, Shows Mega Banks Like the Big Four in the U.S. Produce Financial Instability and More Severe Crises
BREAKING INTEL: TRUMPET Sounds Being Heard Across the WORLD! Hezbollah, Russia, Israel Info, Ground Command – Entire World is Currently Under International or Global Martial Law (video)