BEAKING: Robert F. Kennedy Jr.'s Near-Brush With Death: The Assassination Scare at Wilshire Ebell Theatre
Medeea Greere, an independent publisher, is now on Telegram at https://t.me/AMGNEWS2022 and exists only on reader support as we publish Truth, Freedom and Love for public awareness. Thank You for your support!
🚨 Urgent: American Media Group faces active censorship attempts by powerful organizations and institutions. Please help spread the word.📢 #FreedomOfSpeech, #MediaFreedom
---
In a heart-stopping turn of events, Robert F. Kennedy Jr., a renowned figure in American politics, narrowly escaped what could've been a harrowing assassination attempt. As the nation watches, breathless and horrified, we unravel the chilling moments that transpired at the iconic Wilshire Ebell Theatre.
When the annals of history open their pages to the chapter of the 21st century, this day will doubtlessly shimmer with a sinister gleam. Today's headlines scream danger, aggression, and a reckless violation of safety in a democracy that has long been revered.
BREAKING: A malevolent individual, armed and dangerous, breached the security of an event featuring Robert F. Kennedy Jr. Posing as a U.S. Marshal, this infiltrator's true intentions were only laid bare moments before tragedy.
It's almost cinematic in its drama. The Wilshire Ebell Theatre, an emblem of cultural significance in the heart of Los Angeles, was abuzz with excitement for an evening with Robert F. Kennedy Jr. The anticipation in the air was palpable, charged with the energy of a packed auditorium. Little did the attendees know that among them lurked a threat so potent, it would send ripples across the nation.
BOOM! Secret J.F.K. documents confirm Ancient Eastern Teachings – If J.F.K. weren't assassinated before Thanksgiving 1963, everyone in America would be millionaires today!
Using the guise of a U.S. Marshal, the impostor effortlessly blended into the crowd. His presence remained unchallenged, a wolf among sheep, his intentions concealed beneath a practiced façade.
As Robert F. Kennedy Jr. stepped onto the stage, the spotlight illuminating his figure, a whisper of unrest began to course through the crowd. The imposter's ruse, seemingly impeccable, started to crack. Whether by the grace of fate or the acute perception of a vigilant security personnel, the masquerade was soon exposed.
An audible gasp echoed through the hall as the armed man was apprehended, his deadly intent foiled just in the nick of time. The audience was left in shock, struggling to process the magnitude of what had almost transpired.
This audacious assassination attempt on Robert F. Kennedy Jr. is not just an isolated incident; it is symptomatic of a growing underbelly of extremism and resentment. How is it that we live in an age where public figures, representatives of our shared ideals, are so brazenly targeted? This event forces us to confront a deep-seated malaise in our society, one that can't simply be brushed under the carpet.
The Man Behind The Deed
While investigations are ongoing, preliminary reports suggest a deeply troubled individual fueled by personal vendettas and possibly influenced by extremist ideologies. The audacity of impersonating a U.S. Marshal to get close to his target is a testament to the lengths some will go in their pursuits of malevolent goals.
This assassination scare isn't just about one man's deranged plot. It's a reflection of the undercurrents of anger and disillusionment that, if unchecked, threaten to sweep our nation.
The attempted attack was not just against an individual but against an idea, a legacy. Robert F. Kennedy Jr., bearing the weight of a name synonymous with American history, represents the spirit of resilience, the advocacy for justice, and the relentless pursuit of a better tomorrow.
One cannot help but recall the assassination of his uncle, President John F. Kennedy, and his father, Senator Robert F. Kennedy. This incident, in its grim resonance with the past, is a jolting reminder that the fires of hatred are far from extinguished.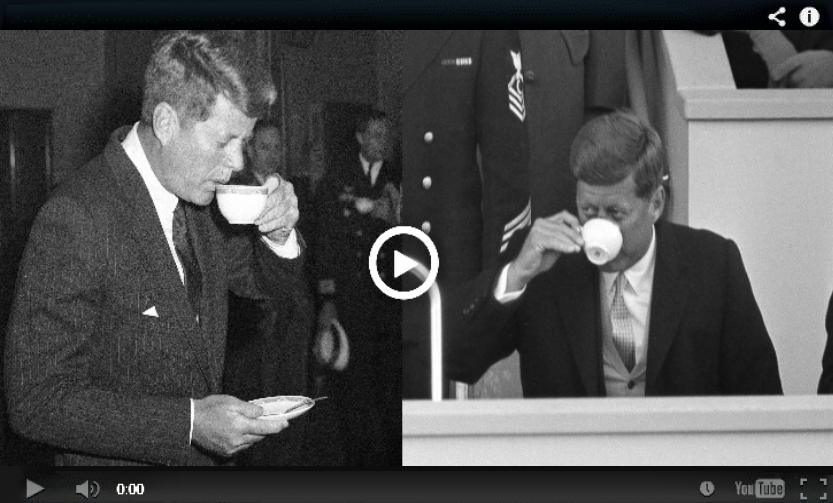 While this event will undoubtedly leave an indelible mark on the Kennedy legacy, it also forces us to introspect. What kind of society are we shaping, and what does our future hold if public figures live under the constant shadow of threat?
We must rally together, not just in support of Robert F. Kennedy Jr., but in defense of our shared values. Let this be the clarion call for unity, for understanding, and for safeguarding the very essence of our democracy.
The curtains of the Wilshire Ebell Theatre may have closed for the night, but the stage is set for a much larger conversation. It's time we confront the demons of our society head-on, armed with determination and a collective spirit.
In the chilling aftermath of what could've been a catastrophic tragedy, let us not succumb to fear. Instead, let us channel this raw emotion into proactive change. Let the story of Robert F. Kennedy Jr.'s assassination scare be not just a dark chapter in our history but a catalyst for transformation.
BREAKING: Robert F. Kennedy Jr. Suffers Assassination Scare:
JFK Assassination Military Coup on Collision Course With Military Coup of Trump: NOTHING IS COINCIDENCE
JFK Assassination Military Coup on Collision Course With Military Coup of Trump: NOTHING IS COINCIDENCE