Benjamin Fulford — December 12th 2022: Lost tribes of Israel and space Nazis come out of closet as Satanic rule collapses
Medeea Greere, an independent publisher, is now on Telegram at https://t.me/AMGNEWS2022 and exists only on reader support as we publish Truth, Freedom and Love for public awareness. Thank You for your support!
---
Benjamin Fulford is the former Toyko Bureau Chief of Forbes Magazine, who claims to have insider connections. He issues weekly reports that Stillness in the Storm has been reposting for years. See the section below his newsletter for our commentary on his reports.
The following is only half of the full report, in honor of Ben's wishes. The remaining portion will be updated to this article on early Thursday morning, along with being posted as an independent article.
by Benjamin Fulford, December 12th, 2022
An imminent and major move by the gnostic Illuminati was signaled by the release last week by the Americans of Russian arms dealer Victor Bout, Pentagon, MI6, CIA and Mossad sources say. This move is expected to result in a world revolution and possibly even more.
Here is what a Mossad source had to say about him:
"I know a little about Viktor Bout. He holds a set of keys to the kingdom so to speak. Interesting that he is being released at this time. Watch what intel regarding 9-11 and other black ops is released soon. The military alliance must be involved in this as the avatar Biden show was told what to do."
Self-styled Gnostic Illuminati Alexander Romanov says Bout provided the 500-kiloton nuclear weapon stolen from the Russian submarine Kursk that was used for the March 11, 2011, nuclear and tsunami terror attack on Japan.
Pentagon sources add "Bout stole the W54 nuclear pits from PANTEX (Amarillo, Texas) which were reconfigured into the 9/11 nukes…sold to Taiwan/Saudi Arabia/South Korea."
MI6 sources chime in saying "As you know we know 9/11 was predestined at the groundbreaking ritual [of the World Trade Center] as a Satanic Blood Sacrifice / Mass Murder / Domestic and Foreign Fifth Column Coup D'État -> Fourth Reich ( DVD Dachau) at the behest of various families all of whom you know."
Top gnostic Illuminati member and former chess champion Bobby Fischer had a different interpretation and described 911 as part of an elaborate plot to overthrow the Satanic bloodlines who have ruled the earth for thousands of years, according to Romanov.
As an aside, this writer has received handwritten letters sent by prison from Bout in the past, although they did not contain any useful information.
Bout himself, in an interview immediately after his release said: "What is happening in the West is simply the suicide of civilization. And, if this suicide is not prevented, at least within the non-Western world, within the world that is not controlled by the Anglo-Saxons, then the whole planet will commit suicide. And it may be happening in all areas, with drugs and LGBT+ among them,"
ALSO: Secret NASA Experiment Confirms 500 B.C. Chakra Teachings: Wealth Manifestation Offer Taking The Market By Storm
In any case, the huge intelligence agency buzz created by his release means all the agencies expect something big to happen following his release.
We got a mysterious hint about exactly what from a contact of ours with the Secret Space Program. He called to say he just spoke to President Vladimir Putin of Russia. Putin told him he was going to resign soon but that was only so he could "move to a much bigger position." He concluded with a cryptic message saying "watch the water."
In what may be related, there was a huge dump of classified data from Antarctica last week; the most startling of which was the photographs in the file below:
The SSP source related to Admiral Robert Byrd said the photographs were taken in 1912 by Captain Robert Scott and his crew. However, the photos were restricted as soon as they returned to their home base and reported the findings. Scott and his crew were then reported missing. Since then, it has been a restricted area, with only a few governments around the world allowed to conduct limited research.
It has been theorized that another culture may or may have lived there. The ice wall will be a long-favored conspiracy theory among many for the simple fact that IT IS THERE, and it will play an integral part in the upcoming world changes. Stay tuned for more from the rabbit hole.
For more details our source suggested we look at the data dump in the following links:
In any case, back here on the 3d ranch, there are signs of major regime change taking place simultaneously around the planet.
In China, Asian secret societies have informed us that within a few weeks all corona restrictions will be lifted. They say that public TV is now broadcasting messages against Corona fear porn from dawn till dark. Basically, they are being told to treat Corona the same way they would a common cold or influenza. This means the KM attempt to take over China using mass bribery disguised as PCR tests has ended.
https://www3.nhk.or.jp/news/html/20221207/k10013915281000.html
Chinese officials say the COVID-19 death toll in the Chinese mainland was less than 5,300, compared to well over a million in the US. They note average US life expectancy in the US "dropped an appalling 2.7 years" and as a result, China has now overtaken the US in life expectancy.
https://english.news.cn/20221210/b2af4d8ddbf34b8b8ba5f6805d9bf4f2/c.html
There can be no doubt, however, that real regime change has taken place in China, with the death of Evelyn de Rothschild and his henchman Jiang Zemin.
This sort of change is happening elsewhere too. In Brazil, President Jair Bolsonaro and the military have begun systematically executing supporters of Satanic would-be election stealer Lula.
Stillness General Comment on Fulford Reports
I decided to add this general comment to all Fulford reports since I frequently receive the same questions about them.

Commentary:

In response to many questions and comments I receive from people wondering why I share these reports, I offer the following.

Speaking as someone who has been following Fulford's reports since 2011, reading them should probably be done with a large grain of salt. That is to say, he seems to share information directly from alleged sources within the Pentagon, CIA, White Dragon Society, and so on. Often the data presented is contradictory on the surface.

The predictions and statements Fulford makes sometimes are highly accurate, whereas, in other instances, they are completely unfounded. Instead of looking to Fulford as one who is "tapped into" some greater truth, it would probably be more productive to consider his data as one possible perspective on what is happening on Earth at this time.

This of course extends to all sources of information. Fulford, like all of us, is only human and can make mistakes. But that doesn't detract from the work he has done to spread awareness and move things forward to a brighter future for humanity.

Discernment is the process of understanding what something is, which in Fulford's case, means entertaining his reports without believing them blindly, and then doing the follow-up research/fact-checking to determine what actually happened. In this way, it is a real-time discernment exercise.

The fact that so many people continue to read his reports despite their sensational and wildly inaccurate nature at times—while also being accurate and poignant—means the people he receives information from are probably using him as a mouthpiece to speak to you—the reader who is on their awakening path. As such, blind belief or callous rejection are not our allies but critical thinking and open-mindedness are.

As I have said before, if he is serving as a mouthpiece for various groups working to change the status quo or agents within the Cabal, we can decipher the data as if it is a form of awakening propaganda—information that certain players want to expose the masses to. What effect this has on your personal process is largely up to you. But I would suggest taking an active role in discernment and not falling into the trap of total acceptance or rejection.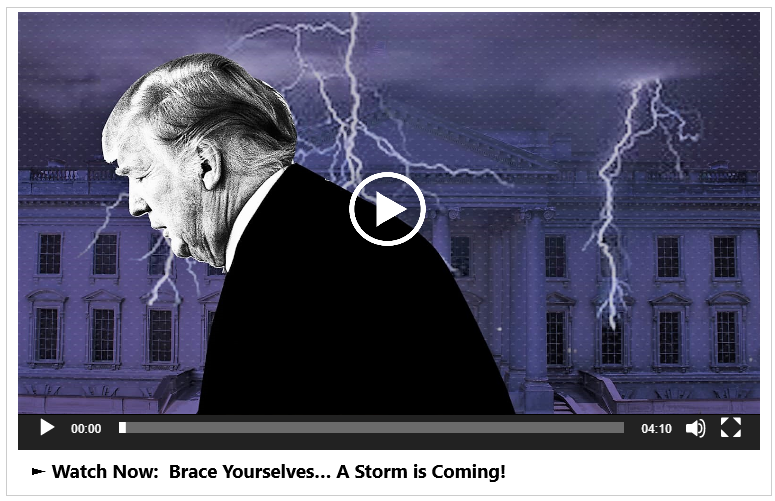 [The preceding is only half the report. The full report will be released here and in an independent article in about 3 days
Disclaimer: The views expressed in this article may not represent the official views of Medeea Greere or the American Media Group. Stories filed under Opinion contain information from various sources that may be both, verified and unverified. Medeea Greere and the American Media Group do not make any claims as to the validity of the information expressed in the opinion section, however we do encourage the reader to do further research on their own and we hope that you will share your findings with us. The mission for the truth requires a collective effort.
Copyright Infringement: Digital Millennium Copyright Act of 1998 ("DMCA")
November 15, 2022 © US and EU all rights reserved. Permission to use this article in its entirety is granted under the condition it is linked to its source at American Media Group.
Medeea Greere, an independent publisher, is now on Telegram at https://t.me/AMGNEWS2022 and exists only on reader support as we publish Truth, Freedom and Love for public awareness. Thank You for your support!