Russia and Wagner ended up shaking hands and pocketing the money. The FSB reminded us of a Russian saying "Promising to marry someone is not the same as marrying them."
The FSB say that unlike the fake Wagner in the Western media propaganda campaign "The real Wagner is going to turn towards Fascistngton and not Moscow."
However, the Wagner opera is not over yet and part II has begun unfolding even as this report was about to go live. The story of Prigozhin going to Belarus is meant to carry out a plotline involving
him taking over Belarus, invading Poland and starting a nuclear war with NATO, the FSB sources say.
There is a lot of Western propaganda news indicating this scenario is underway. First Belarusian "opposition leader," Sviatlana Tsikhanouskaya told the military and civilians in Belarus to "wait for a signal".
This signal has now come as Ukrainian border guards used loudspeakers to call for the overthrow of "their dictator."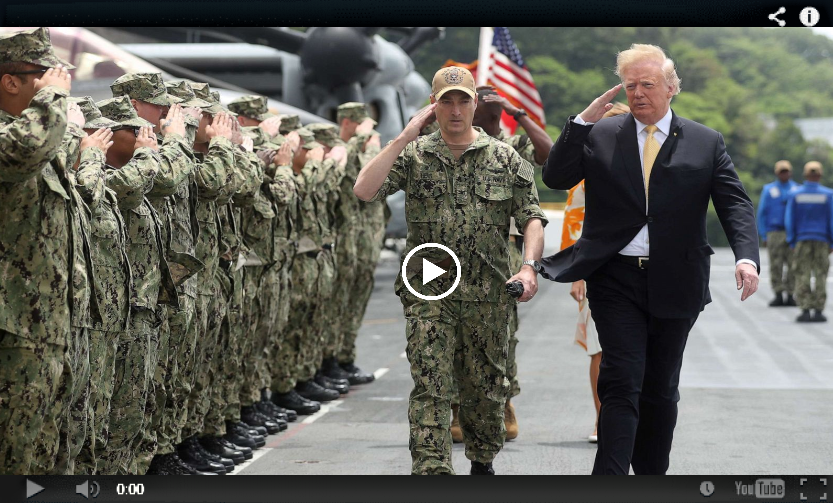 Now the Ukrainian propaganda site Pravda reports a plane used by top Belarusian officials and members of Alexander Lukashenko's family landed in Türkiye.
Mossad sources warn this is part of an attempt by the KM to start a nuclear war with NATO. However, Russian FSB sources say the nuclear weapons in Belarus are under Russian control and will not be used. In other words, do not be fooled by any new AI-generated nuclear war story "coming out of Belarus."
The Russians are actually more worried about some sort of "climate event." They note an organization called the Global Military Advisory Council on Climate Change (GMACCC) is calling for a massive NATO and EU project to fight "Climate Emergencies."
In Canada, for example, the Ministry of Climate Change is building a facility with interrogation rooms, armories, biological laboratories etc. "to fight climate change."
Apparently, the recently set forest fires in Canada are just the initial phase of this new attempt by NATO to grab large amounts of money.
The World Health Organization is also now linking diseases with climate change.
To get this going WHO named Vanessa Kerry, daughter of former US Secretary of State John Kerry and the US President's Special Envoy for Climate, as "Director General for Climate Change and Health.
Meanwhile, the German Ethics Council is calling for "One Health" to combat the global "Climate Crisis." The GEC says "Only collectives can be 'healthy' not individuals."
In Poland, the slave government there voted on "fundamental changes to the geological and mining law, which threatens the health and life of people and animals, takes away our basic rights and property, and leads our country to a complete collapse." Polish intelligence warns.
All this comes as the World Economic Forum calls for religious scripture to be "rewritten" by artificial intelligence to create a globalized "new Bible."
Yuval Noah Harari, who serves as Klaus Schwab's right-hand man at the WEF, argues that the Bible is "fake news" and full of hate speech, and the elites can use AI to replace the Bible and create a unified "religion that is actually correct." According to the WEF, God, Jesus and Christianity is "fake news" that must be dismissed by humanity.
Warning: ATTENTION FELLOW PATRIOTS. It's Happening! USA Financial System Collapse Is Imminent!
Meanwhile, Italian fascist leader Giorgia Meloni, who came into power on an anti-immigration pledge, has allowed more than 100,000 illegal immigrants to land in the past 9 months, all of them military-aged men.
No wonder the Russian government is unilaterally withdrawing from a series of international bodies, including the World Trade Organization and the World Health Organization, the Russian Duma's Deputy Speaker Pyotr Tolstoy said on Tuesday.
The Russians also point to a huge series of unnatural earthquakes from around the world in the past month
and think this may be a prelude to some sort of massive, possibly volcanic, "climate event."
The KM are desperately trying to trigger something dramatic enough to get them a big payday because they are running out of money.
The US money supply has now fallen by $2.6 trillion (or 12.0 percent) since the peak in April 2022. Two-thirds of the money created by US since its' founding in 1776 was created after Asians foolishly allowed them to do so in 2009 with the promise of a communist black president.
"America First": $10,000 Trump Checks, a Handcrafted Golden Wallet, a Certificate of Authenticity, and the 24K Golden Trump Dollars
This Asian money was cut off in January 2020, triggering a massive $7.4 trillion KM money laundering operation disguised as a pandemic. This was cut off in April of 2022 as the chart below illustrates.
The entire fake Biden presidency is now running on vapor as well as money earned by selling off Ukrainian organs, slaves and drugs along with obsolete weapons.
That's why Rockefeller slave Secretary of State Anthony Blinken, European Commission President Ursula von der Leyen, Polish Foreign Minister Zbigniew Rau and German Foreign Minister Annalena Baerbock gathered last week to ask for $750 billion "for the reconstruction of Ukraine"
Blinken was sent to China where he said whatever he thought the Chinese wanted to hear including: "Taiwan belongs to China, the US does not want a new Cold War or to change China's system" etc. to try to con them out of more money.
This was a quick turn-around from Biden comparing Taiwan to Ukraine recently. Take a look at the body language of Blinken next to Xi Look to confirm he is an errand boy.
The Chinese were not fooled:
"Beijing will not buy its double-dealing ploy of seeking cooperation and communication while containing China in the name of 'competition.'"
This prompted the fake Biden to insult China as soon as Blinken returned empty-handed by saying:
"The reason why Xi Jinping got very upset in terms of when I shot that balloon down with two box cars full of spy equipment is he didn't know it was there…I'm serious. That was a great embarrassment for dictators when they didn't know what happened…"
The KM propaganda press then started putting out stories about how "China has real economic difficulties".
The truth is the opposite. Raytheon Chief Executive Greg Hayes admitted Beijing effectively has the US military's supply chain by the balls thanks to its reliance on rare earths and other materials which come from or are processed in China.
Viral Content! Top-Secret NASA Experiment  Confirms 500 B.C. Chakra Teachings: Wealth Manifestation Offer Taking The Market By Storm
With the move to suck up to China ending in failure, the KM next tried to butter up Indian Prime Minister Narendra Modi. Here is what Modi had to say to US politicians:
When I first visited the US as a PM, India was the 10th largest economy in the world. Today, India is the 5th largest economy. India will be the 3rd largest economy soon. We became the only G20 country to meet its Paris commitment. We made renewables account for over 40% of our energy sources 9 years ahead of the target of 2030.
Modi was offered all sorts of goodies when he visited the fake Biden but, he refused to promise not to share them with Russia and China. "We live by the motto of 'Vasudhaiva Kutumbakam'-the world is one family," Modi explained. So, the attempt to induce him to join the KM failed.
The result was propaganda stories attacking him in places like Reuters.
Even worse for the fake Biden presidency than not getting money from China or India, they are about to lose their biggest existing cash cow: Japan. Last week Japan's Emperor Naruhito and Empress Masako visited a cemetery dedicated to people, including Japanese military, who fought for Indonesia's independence against the Dutch after the end of World War II.
Japanese right-wingers close to the emperor say the Japanese establishment used this visit to show their intent to break with the KM.
This visit comes immediately after the Dutch royals tried to extort resources from Indonesia by threatening it with earthquake weapons before being forced to back down by the BRICS alliance, CIA sources say.
The Europeans themselves are now getting ready to dump the fake Biden administration and its' KM puppet masters.
As Geographer Manlio Dinucci notes "The recession that is rearing its head in the European Union was caused by high energy prices resulting from the [Rockefeller-ordered] sabotage of the Nord Stream gas pipelines."
Rockefeller slave Antony Blinken called the Nord Stream blockade "a tremendous opportunity" that has made the United States the leading supplier of liquefied natural gas to Europe. As a result, Exxon, Chevron and other Rockefeller companies "have made record profits" by impoverishing the Europeans.
Polish intelligence for their part note the country was able to increase GDP by 2.5 times between 1971 and 1976 by investing $3 trillion to build 557 new enterprises. This was the sort of thing that was possible before the KM impoverished the Polish people by putting them under a regime of debt slavery. That is why Poland is turning against the KM.
France for its part has already asked to join the BRICS alliance. The rest of Europe is soon to follow, P3 Freemason sources say.
Inside the US itself:
The "Joe Biden" presidency is whirling around the drain in plain sight, and with it, likely, the Globalist hopes and dreams of making everybody eat bugs while they take away everything you own.
For example, in a move that alienated many "President Biden" missed a key deadline set by a bipartisan law he signed that called for the declassification and release of intelligence on the Wuhan lab and its possible links to the origins of COVID-19.
Even the corporate propaganda media is turning against the fake Biden show now as these videos show. In the first one Biden walks about after being asked if his son was getting special treatment.