Biden's Audacious Play to Control Every American: Puppet Biden just "signed off" on a funding request for "a new [COVID] vaccine that is necessary  that works"
Medeea Greere, an independent publisher, is now on Telegram at https://t.me/AMGNEWS2022 and exists only on reader support as we publish Truth, Freedom and Love for public awareness. Thank You for your support!
---
As the curtain lifts, revealing yet another twist in the long-running pandemic saga, it's imperative to ask: What is President Joe Biden's next move? The recent revelation of his administration's intent to fund a new Covid vaccine has not only raised eyebrows but also unleashed a torrent of questions.
Biden's Audacious Play to Control Every American: Puppet Biden just "signed off" on a funding request for "a new [COVID] vaccine that is necessary  that works" pic.twitter.com/zxEHN1a4HP

— Medeea Greere (@GreereMedeea) August 26, 2023
Amidst the mesmerizing backdrop of Lake Tahoe, where the shimmering water reflects the world above, President Joe Biden, during his vacation, addressed the ominous rise of Covid cases and the advent of a new variant. It seems the vacation spot provided the perfect setting to unveil a renewed effort that's likely to set the internet ablaze.
"I signed off this morning on a proposal to present to Congress a request for additional funding for a new vaccine that is necessary that works," Biden proclaimed. This simple statement provides a treasure trove of information for the discerning mind.
Guess Who Kills One Person Every 19 Minutes? Rockefellers, The Godfathers Of The Global Pharma MAFIA Cartel – Medicinal Garden Kit: Your Secret Arsenal Against Big Pharma and Ailing Health: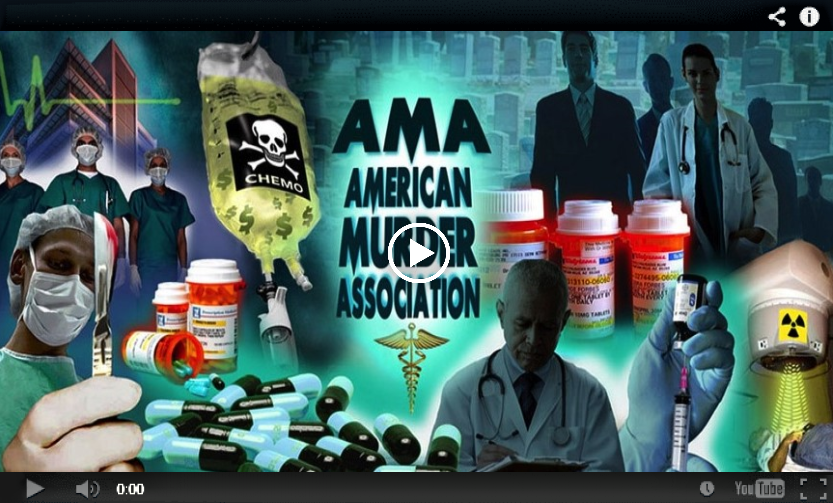 Analyzing the Biden Revelation
It's hard to miss the insinuation in Biden's words. A "vaccine that works"? Does this inadvertently admit that the previous iterations were flawed, or is it a simple reflection of the mutating virus demanding constant vigilance?
The forthcoming vaccine isn't just a new development; it appears to be the administration's potential jack-of-all-trades, a panacea aimed at everyone – irrespective of their vaccination status. In Biden's own words,
"It will likely be recommended that everyone get it, no matter what they've had before."
Barely masked under these revelations is a strategy, one that could pave the way for future mask mandates, lockdowns, or more vaccine mandates. Such projections aren't merely the musings of conspiracy theorists; they've been predicted by none other than Infowars host Alex Jones, David Icke and many others.
The Biden administration's move can be perceived as a veiled attempt to tap into taxpayer dollars to launch yet another propaganda campaign, promoting this new vaccine.
ATTENTION: This New Discovery Help Support Your Virility And Stamina, Naturally… At Any Age!
Given the dramatic nature of the announcement, coupled with Biden's recent moves, it's not entirely off base to anticipate an all-encompassing, aggressive, and possibly even coercive campaign.
The core of this strategy hinges on mass acceptance. But will the citizens willingly march to the tune of the administration? Or will there be resistance, especially considering the increasing number of voices that challenge the mainstream narrative?
Questioning the "Why" Behind the New Vaccine Push
The move raises more questions than it answers. Why is there a need for a new vaccine if the previous ones were touted as effective? Is there an ulterior motive, an undisclosed truth that remains buried beneath layers of bureaucracy and political speak?
As we venture further into the depths of this new revelation, we must keep our senses sharpened and our judgment clear. Only by critically assessing the situation can we discern the motives and intentions at play.
Biden's announcement was met with a maelstrom of reactions on social media. While some championed the decision, viewing it as a proactive move, many lambasted it, condemning the approach and questioning its necessity.
VIDEO: "Deep State: How to Defeat America's Greatest Enemy" and see what YOU can do about it!
The digital age has empowered the masses, allowing them to express their opinions, concerns, and, at times, dissent. It's clear that this new vaccine proposal will be subjected to the court of public opinion.
As the Biden administration continues its march towards an uncertain future, one teeming with new vaccines, potential mandates, and unforeseen challenges, it's crucial for the public to remain vigilant, informed, and proactive.
Question everything, seek the truth, and most importantly, make informed decisions that protect not only your health but also your rights.