Big Pharma's 'Killer Profits': The Unspoken Impact of America's Most Dangerous Drugs – Top the 12 Most Dangerous Drugs In America
In the shadowed corridors of power, a secretive syndicate silently and methodically orchestrates our healthcare system. It's an enigma, a 'Medical Mafia', using the façade of scientific progress to peddle a sinister agenda. They control the rules, and we, the public, are caught in their web, entrapped by a system that is supposedly designed for our well-being. Today, we tear off this shroud of deception to reveal the untold story of a corrupted medical industry, a tale of greed, control, and a relentless desire to monopolize health.
In an era dominated by science and technology, it is easy to forget that we have always been our own health practitioners. Throughout history, societies have depended on natural remedies, familial knowledge passed down through generations, and community healers for their wellbeing. But the advent of modern medicine has led to the gradual erosion of this self-reliant approach to health, replacing it with an industry driven by profits rather than people.
Doctors and scientists—those bold souls who dare to challenge this entrenched status quo—are met with ruthless repercussions. Public ridicule, withdrawal of funding, and license suspensions are just a few of the punishments they face, a frightening testament to the power of the 'Medical Mafia'. Our greatest illness, it seems, is our tendency to bow down to authority, lured by the siren song of security and protection—both illusions peddled by the system.
The pharmaceutical industry, a key player in this morbid charade, has one prime directive: to sell drugs. Their playbook is ruthless, employing deception, fraud, and kickbacks to ensure their products are pushed. Our physicians, often viewed as pillars of integrity, are unfortunately transformed into the industry's main salespeople. Bribed with grants, gifts, and perks, they become complicit in this grand scheme.
But who are the victims in this merciless commercial onslaught? It's us—the unsuspecting public. From the cradle to the grave, we are relentlessly medicated and vaccinated, often without any real necessity, all to inflate the industry's bottom line.
Why is alternative medicine maligned and suppressed, you ask? The answer lies in the profit-driven motives of the industry. They cannot monetize natural remedies. Vitamins, herbs, homeopathy—none can be patented, so they are dismissed and discredited, replaced by synthetic substitutes. The 'Medical Mafia' extends its influence over educational institutions, dictating what medical schools can or cannot teach, perpetuating a cycle of indoctrinated healthcare professionals.
Their overreach doesn't stop at education. They have created a parallel legal universe, forcing their laws upon us. It's a chilling realization: we are living under the thumb of a medical 'mafia', manipulated and controlled for the benefit of a select few.
This menacing narrative weaves its way into various facets of our society, from vaccines to the Rockefeller Foundation, the World Health Organization, and even global population control. It's a vicious cycle of power and money, with our health hanging in the balance.
But this article is not just a lamentation—it's a rallying cry. It's about regaining our health sovereignty, our inherent right to make decisions about our wellbeing and that of our children. It's about reclaiming our freedom, our self-respect, and our love for humanity. As we stand at the mercy of a system that poisons, maims, and kills millions for profit, we must remember that this current healthcare paradigm satisfies no one, except the profiteers.
We, as individuals, need to break free from this cycle of dependence. We need to foster responsible, transparent relationships with healthcare practitioners who genuinely prioritize our health over profits. We need to rekindle our trust in the power of nature and self-care.
In essence, it's about fighting back. It's about choosing not to be a pawn in this grand scheme. It's about refusing to let the 'Medical Mafia' determine our health destiny. So, stand up, rise against this tyrannical system, and reclaim your health sovereignty—because our lives are not for sale.
This message is not an alarmist declaration—it's a declaration of independence. It's time to wake up and realize that the current model of American medicine can often cause more harm than good. We need to re-examine our relationship with healthcare and take back control. It's a monumental task, but with collective effort, we can break free from the iron grasp of the 'Medical Mafia'.
Together, we can create a world where health is a shared responsibility, not a corporate commodity. A world where the power of healing is restored to its rightful owners—the people. A world where health sovereignty is not a radical concept, but a fundamental human right.
Viral Phenomenon!  Medicinal Garden Kit: Your Secret Arsenal Against Big Pharma and Ailing Health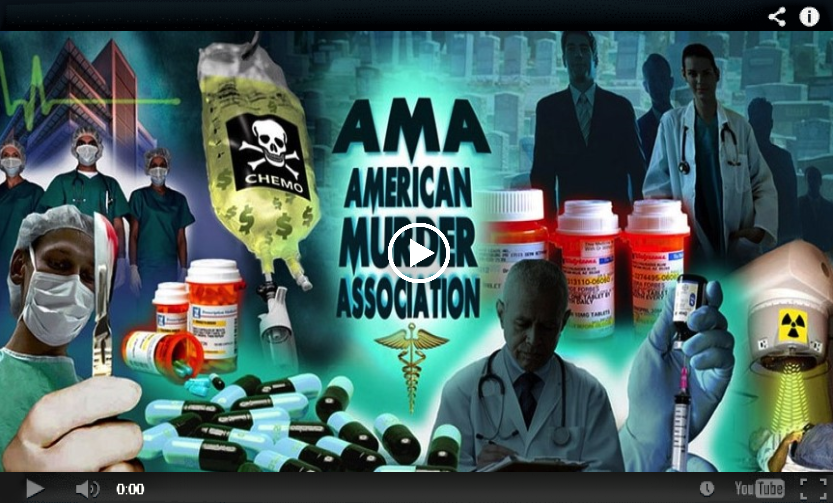 Big Pharma and the Most Dangerous Drugs in America
Unveiling the truth often stings, like ripping off a bandage on a still festering wound. But it's high time we expose the ghastly reality of Big Pharma's relentless pursuit of profit, seemingly at the cost of America's health, particularly our children's. Let's embark on a terrifying journey through the murky world of the most dangerous drugs sold on our soil, highlighting their pernicious effects on our health and wellbeing.
In the realm of healthcare, a delicate dance occurs between aiding the ailing and ensuring financial gain. We'd like to believe the scales tip in favor of our wellbeing, but the reality begs to differ. Often, it seems, Big Pharma only wants the money, with disregard for the health of Americans.
In 2022, the U.S. spent an astronomical sum of over $360 billion on prescription drugs. Every man, woman, and child in this nation should be picture-perfect in health, considering this price tag. But are we?
Beneath the veil of their glossy marketing campaigns and compelling sales pitches, here are the most harmful drugs in America that Big Pharma would rather you didn't know about:
1. Opioids: The reigning king of deadly drugs. Opioids like Oxycodone, Hydrocodone, and Fentanyl don't discriminate between prescribed use and abuse. They've sparked a nationwide crisis, with over 49,860 overdose deaths in 2022 alone. The perils include addiction, respiratory distress, and the ultimate price – death.
2. Benzodiazepines: This class, including Xanax and Valium, is prescribed for anxiety, insomnia, seizures, and more. But the relief comes with a hefty price: addiction, memory issues, depression, and in severe cases, overdose deaths.
3. Antidepressants: Drugs like Prozac and Zoloft, meant to help us cope with life's ups and downs, have a dark side. They carry risks of suicidal thoughts, especially in teens and young adults, liver damage, and severe withdrawal symptoms.
4. Stimulants: Drugs like Adderall and Ritalin are increasingly prescribed to manage Attention Deficit Hyperactivity Disorder (ADHD) in children and adults. However, they carry risks of high blood pressure, heart disease, and mental health issues like paranoia and aggression.
5. Statins: Heralded as life-saving cholesterol fighters, statins (Lipitor, Zocor) come with risks of liver damage, type 2 diabetes, muscle damage, and cognitive issues.
6. Proton Pump Inhibitors (PPIs): This class includes drugs like Nexium and Prilosec, widely used for acid reflux. However, they have been linked to kidney disease, bone fractures, and vitamin B12 deficiency.
7. Nonsteroidal Anti-inflammatory Drugs (NSAIDs): Common painkillers like Ibuprofen can lead to stomach ulcers, kidney failure, and increased risk of heart attacks and strokes.
8. Antipsychotics: These powerful drugs are prescribed for serious mental illnesses but are often used off-label for other conditions. Side effects can include drastic weight gain, diabetes, and even a condition called tardive dyskinesia, causing uncontrollable muscle movements.
9. Z-drugs: Sleep medications such as Ambien carry risks of dependence, bizarre sleep-related behaviors, and memory issues.
10. Fluoroquinolone Antibiotics: Drugs like Cipro and Levaquin can cause serious side effects like tendon ruptures, nerve damage, and psychiatric problems.
11. Bisphosphonates: Medications like Fosamax and Actonel are used to prevent and treat osteoporosis. They are linked to a rare but serious condition that causes jawbone tissue death.
12. Hormone Replacement Therapy (HRT): This is prescribed to relieve symptoms of menopause. However, it's been linked to increased risk of heart disease, blood clots, and certain types of cancer.
Have we become ensnared in a healthcare system that prioritizes profit over patient well-being? One has to wonder when essential medications come tagged with severe side effects, and drugs targeting children raise more questions than answers. Is it worth it, America?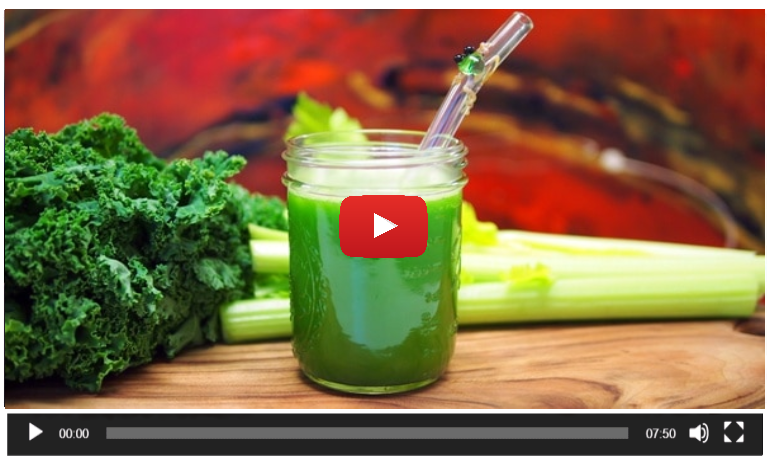 Unmasking Big Pharma's nefarious tactics may feel like staring into the abyss. But the first step towards change is awareness. Let this piece serve as a wake-up call. Let us demand transparency, integrity, and most importantly, prioritize our health above all else. After all, aren't we worth more than the price of a pill?
Remember, this information is not meant to scare you away from medication; they play a crucial role in managing and curing numerous health conditions. However, understanding their potential side effects and balancing their benefits against risks is equally important.
Let's arm ourselves with knowledge, challenge the status quo, and insist on a safer, healthier future for us and our children. Let's remind Big Pharma that their duty is to heal, not to harm. And above all, let's reclaim our health, our wellbeing, and our peace of mind from this hidden menace.
The Cancer Miracles: Cannabis And Coconut Oil Make Powerful Mixture To Kill Cancer Cells | Say NO Chemotherapy and Radiation
Humans have cultivated and used the flowering tops of the female cannabis plant, known colloquially as marijuana, since history was recorded. Archaeologists in Central Asia even found over 2 pounds of cannabis in a 2,700 year-old grave of a shaman.
Written and pictorial evidence of cannabis use is scattered throughout numerous cultures indicating a wide acceptance and use of the plant for thousands of years.
Cannabis and Coconut Oil
Medical marijuana capsules infused in coconut oil are an alternative way to therapeutically use cannabis without having to inhale it through smoking. Infusing cannabis into coconut oil also allows for easy entry into the liver where it can be rapidly processed.
Coconut oil is used because of its high amount of essential fatty acids which makes it a good binding agent for the cannabinoids. Not to mention its amazing health properties. Half of the fat in coconut oil is comprised of a fat that is not frequently found in nature, lauric acid.
Lauric acid has been called a "miracle" ingredient due to its health promoting capabilities and is present in a mother's milk. In fact, it can be found in only three dietary sources—small amounts in butterfat and larger amounts in palm kernel and coconut oil. 
Read the full article HERE: https://amg-news.com/cannabis-plantcoconut-oilmedical-marijuana/