Black Swan Event | Deep State and Cabal | False Flags
Medeea Greere, an independent publisher, is now on Telegram at https://t.me/AMGNEWS2022 and exists only on reader support as we publish Truth, Freedom and Love for public awareness. Thank You for your support!
---
Black Swan Events, Deep State, Cabal and False Flags are four distinct concepts, but they can be related in certain contexts. Here's a brief explanation:
In the world of finance, there are few things more unpredictable than a Black Swan event. This term, coined by Nassim Nicholas Taleb, refers to a rare and unexpected event that has a severe impact on financial markets. These events are impossible to predict and can have long-lasting effects on the economy, making them a significant risk for investors and traders.
One example of a Black Swan event is the global financial crisis of 2008. Many experts had predicted that the housing market was in a bubble and that a recession was on the horizon, but few could have predicted the scale and scope of the crisis that ensued. The collapse of the housing market triggered a chain reaction that led to widespread bank failures, job losses, and a prolonged economic downturn.
The stock market is particularly vulnerable to Black Swan events. Stock prices are based on a variety of factors, including investor sentiment, earnings reports, and macroeconomic trends. However, when a Black Swan event occurs, all of these factors can be thrown out the window. Investors panic, sell off their stocks, and try to minimize their losses. This can lead to a sudden and dramatic drop in stock prices, wiping out years of gains in just a few days.
False flags, on the other hand, are a different type of event that can also have an impact on the stock market. False flags refer to situations where an event is staged or deliberately misrepresented in order to achieve a specific political or financial outcome. For example, a company may stage a fake terrorist attack on its facilities in order to receive government subsidies or to justify an increase in security spending.
While false flags are generally much easier to predict than Black Swan events, they can still have a significant impact on the stock market. When an event is misrepresented or staged, investors may react in ways that are not reflective of the true state of the economy. This can lead to false price movements and can create opportunities for those who are able to correctly identify the false flag and profit from it.
In both cases, investors and traders must be prepared for unexpected events that can disrupt the markets. This means diversifying their portfolios, staying informed about global events, and being willing to adapt their strategies in response to changing market conditions. It also means being aware of the potential for false flags and taking steps to protect their investments in case of such an event.
Black Swan events and false flags are two types of unexpected events that can have a significant impact on the stock market. While they are unpredictable, investors and traders can take steps to mitigate their risks and protect their investments. By staying informed, diversifying their portfolios, and adapting to changing market conditions, they can position themselves to take advantage of opportunities and weather unexpected storms.
A false flag is a deceptive tactic that involves creating a scenario or event to blame another person or group for something they did not do. False flag operations have been used throughout history for various purposes, including political gain, propaganda, and military strategy.
False flags refer to events that are made to look like they were carried out by a particular group or individual, when in fact they were not. The United States has had several instances of false flags throughout its history, some of which are controversial and have been the subject of much debate and speculation.
One of the most well-known instances of a false flag in the US was the Gulf of Tonkin incident in 1964, which was used as a pretext for escalating US involvement in the Vietnam War. It was later revealed that the incident, in which US ships were allegedly attacked by North Vietnamese forces, had been exaggerated and misrepresented.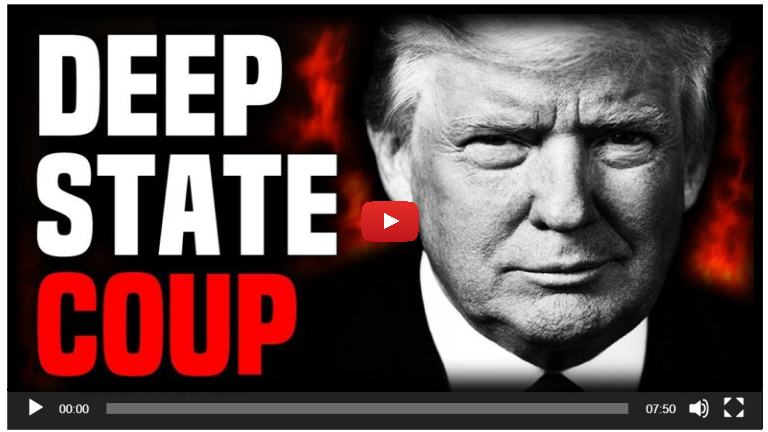 Another example of a false flag was the alleged plot by Cuban exiles to bomb American targets in the 1960s, known as Operation Northwoods. The plan, which was never carried out, involved staging attacks on US soil and blaming them on Cuba in order to justify a military invasion.
In the context of the stock market, a black swan event or a false flag operation can cause significant disruptions to the market. For example, a terrorist attack or a natural disaster could cause a sudden and sharp drop in the stock market as investors panic and sell off their shares. Similarly, a false flag operation could be used to manipulate the market by creating false perceptions about a company or a country's economic situation.
The terms "Deep State" and "Cabal" have gained increasing attention in recent years, particularly in the context of American politics. These phrases are often used to refer to secret, powerful groups or networks that control the government or other key institutions behind the scenes.
The concept of the Deep State is not a new one. It has been used to describe a variety of things over the years, including the idea that a shadowy group of government bureaucrats or intelligence officials operates in secret to undermine elected officials and policies. More recently, the term has been used in a broader sense to describe a complex network of powerful individuals and organizations that work together to shape government policy and control the levers of power.
The Cabal is another term that is often used in conjunction with the Deep State. This term refers to a secretive group of individuals who work together to advance their own interests, often at the expense of others. The Cabal is typically viewed as a group of wealthy, influential individuals who wield tremendous power and influence behind the scenes.
During his presidency, Donald Trump frequently used the terms "Deep State" and "Cabal" to describe what he believed were efforts to undermine his administration. Trump has claimed that members of the intelligence community, the media, and other powerful groups were working together to thwart his efforts to implement his agenda.
While Trump's claims about the Deep State and Cabal were dismissed by many as conspiracy theories, there is evidence to suggest that there be truth to these ideas.
For example, the revelations surrounding the FBI's investigation into Trump's 2016 campaign and the subsequent Mueller Report have led some to believe that there was a concerted effort by certain government officials to undermine Trump's presidency.
However, it is important to note that the idea of a Deep State or Cabal should not be used to dismiss legitimate concerns about government corruption or abuse of power. While there is powerful individuals and organizations that work together to advance their own interests, this does not mean that all government officials or institutions are inherently corrupt or illegitimate.
Ultimately, the concept of a Deep State or Cabal is a complex and controversial one that is difficult to fully understand.
The Deep State Trump Announcement 2023
Q Mystery Book | Where We Go One, We Go All!
Do you want to know Who Is Behind QAnon?
According to the New-York Times, using machine learning, deep learning, stylometry, and statistics on Q texts, two separate teams of NLP researchers from France and Swiss have identified the same two men as likely authors of messages that fueled the QAnon movement.
First the initiator, Paul Furber, a South African software developer and then Ron Watkins took over, who operated 8chan website where the Q messages began appearing in 2018 and is now running election for Republican in Arizona.
Does America really have a national security "deep state"?
Is "deep state" is a real thing?
There are parts of the US government that wield real power outside the conventional checks and balances of the system!
Is there a case for a more robust deep state, especially when the power of the American presidency keeps growing? Is it necessarily bad to have an alternative check on the executive?
For the Deep State, Trump Was Never President ?
Read the full article HERE: https://amg-news.com/q-mystery-book-where-we-go-one-we-go-all/
Copyright Infringement: Digital Millennium Copyright Act of 1998 ("DMCA")
November 15, 2022 © US and EU all rights reserved. Permission to use this article in its entirety is granted under the condition it is linked to its source at American Media Group.
Medeea Greere, an independent publisher, is now on Telegram at https://t.me/AMGNEWS2022 and exists only on reader support as we publish Truth, Freedom and Love for public awareness. Thank You for your support!