BlackRock's ETF vs. Traditional Bitcoin – BlackRock and U.S. Government Pose a Threat to Bitcoin Amid Escalating Ethereum, XRP, and Crypto Price Rally
Medeea Greere, an independent publisher, is now on Telegram at https://t.me/AMGNEWS2022 and exists only on reader support as we publish Truth, Freedom and Love for public awareness. Thank You for your support!
---
The cryptocurrency world is ablaze with excitement as Bitcoin's price surges past the $35,000 mark for the first time since early 2022, propelling Ethereum, XRP, and the entire crypto market to new heights. However, lurking beneath the surface is a growing concern of a potential Bitcoin "rug pull," with industry veteran Arthur Hayes warning of a looming disaster. In this article, we delve deep into the brewing storm, exploring the ominous role BlackRock and the U.S. government might play in "killing" Bitcoin, casting a shadow over the crypto horizon.
Cryptocurrency enthusiasts have been rejoicing as Bitcoin's price rallies, bringing with it a surge in the values of Ethereum, XRP, and the broader crypto market. But what if this apparent triumph conceals an impending catastrophe? Renowned crypto trader Arthur Hayes, co-founder of BitMex, has sounded the alarm bells, cautioning that two formidable entities, BlackRock and the U.S. government, could pose a grave threat to the world's leading cryptocurrency.
The Threat from BlackRock: Arthur Hayes is not a voice to be taken lightly in the crypto world, having been at the helm of BitMex, a pioneer in crypto derivatives trading. In a recent conversation with Blockworks, Hayes expressed his apprehensions, suggesting that BlackRock, the world's largest asset manager, may inadvertently harm Bitcoin through its Bitcoin spot exchange-traded fund (ETF).
Hayes warned, "If the BlackRock Bitcoin ETF becomes too large, it could actually harm Bitcoin because it consists of immovable Bitcoin that is just sitting there." This dire prediction stems from BlackRock's foray into the world of cryptocurrency, as it initiated a Wall Street competition to launch a long-awaited U.S. Bitcoin spot ETF. This move followed years of rejections from the Securities and Exchange Commission (SEC).
The Anticipation: The anticipation for a U.S. Bitcoin spot ETF reached a fever pitch during the summer, especially after Grayscale, a prominent crypto asset manager, achieved a significant legal victory. This victory was pivotal in Grayscale's quest to convert its flagship Bitcoin trust into a fully-fledged Bitcoin spot ETF. Notably, Grayscale, a subsidiary of the Digital Currency Group, currently holds the distinction of being the largest publicly known holder of Bitcoin, boasting nearly 650,000 Bitcoin—four times the amount held by MicroStrategy, the software company that has been amassing substantial quantities of Bitcoin since 2020.
While the SEC has indicated that it is still evaluating various Bitcoin spot ETF applications, the market remains cautiously optimistic that such an ETF could soon be made available to traders and Wall Street, potentially reshaping the crypto landscape as we know it.
ALSO: Breaking the Bank: The Unprecedented Bank Outages Sweeping America – A Winter of Financial Discontent
BlackRock's Growing Dominance: The mere mention of BlackRock entering the crypto arena sent shockwaves throughout the market. With over $10 trillion in assets under management, BlackRock holds an unmatched position of power and influence in the financial world. Its potential to disrupt the crypto space should not be underestimated.
As BlackRock's Bitcoin ETF gathers steam, questions arise about the impact of its sheer size on the Bitcoin ecosystem. Traditional Bitcoin ownership allows for flexibility, as holders can buy, sell, and transact as they see fit. However, an ETF like BlackRock's accumulates Bitcoin and holds it in custody, effectively locking it away from circulation. This could lead to decreased liquidity, increased price volatility, and the potential for market manipulation.
BlackRock's ETF vs. Traditional Bitcoin: To understand the magnitude of the threat posed by BlackRock's Bitcoin ETF, we must compare it to traditional Bitcoin ownership. Traditional Bitcoin holders have the freedom to transact, sell, or move their Bitcoin at any given moment. This liquidity is essential for the cryptocurrency's functioning as a medium of exchange and store of value.
WARNING: The Vatican Demanded this Be Kept Under Lock and Key: "The Divine Prayer – One Minute Prayer From Biblical Times" – VIDEO BELOW:
However, BlackRock's ETF operates differently. It gathers Bitcoin and keeps it within the confines of the fund, effectively freezing these assets in place. This immobilization of Bitcoin could create a bottleneck in the market, limiting the supply available for trading. As demand for Bitcoin continues to surge, a constrained supply could lead to extreme price volatility, potentially resulting in a catastrophic market collapse.
The SEC's Role: The fate of Bitcoin in the face of BlackRock's ETF largely rests in the hands of the SEC. Over the years, the SEC has been cautious and even skeptical about approving Bitcoin ETFs, citing concerns about market manipulation and investor protection. Despite the growing demand for such products, the SEC has consistently rejected numerous proposals.
However, Grayscale's recent legal victory appears to have opened a door of hope. As the SEC continues to evaluate Bitcoin spot ETF applications, the market remains on edge, eagerly awaiting a decision that could reshape the cryptocurrency landscape.
The BlackRock Dilemma: BlackRock's entry into the crypto market brings both promise and peril. While institutional involvement often lends legitimacy to an emerging asset class, it can also bring unwelcome consequences. The immovable nature of Bitcoin within BlackRock's ETF could exacerbate price swings, potentially leading to a "rug pull" scenario, where the value of Bitcoin collapses precipitously.
To make matters more ominous, BlackRock's sheer size means that even a small allocation to Bitcoin within its ETF could absorb a significant portion of the available supply. This could result in a scenario where a single entity wields disproportionate influence over the entire Bitcoin market, destabilizing its delicate balance.
ALSO: How does Melania Trump stay beautiful? All the First Lady's beauty secrets REVEALED!
The U.S. Government's Shadow: While BlackRock's influence on Bitcoin is a cause for concern, the U.S. government's role in the crypto landscape adds another layer of uncertainty. The relationship between the government and cryptocurrencies has been complex, characterized by regulatory scrutiny and occasional crackdowns.
The U.S. government's potential to impact Bitcoin extends beyond regulatory actions. In a rapidly evolving financial landscape, governments have the ability to shape the narrative around cryptocurrencies, either endorsing their adoption or painting them as a threat to financial stability.
The Bitcoin "Killer": Arthur Hayes' warning of a potential Bitcoin "killing" by BlackRock and the U.S. government is not to be taken lightly. While Bitcoin has withstood numerous challenges and criticisms over the years, the combined might of BlackRock's ETF and government intervention could pose an existential threat.
The "Rug Pull" Scenario: The term "rug pull" in the crypto world refers to a sudden and dramatic collapse in the value of an asset or a cryptocurrency. In the context of Bitcoin, a rug pull could occur if its price were to plummet due to a combination of factors, including reduced liquidity, increased volatility, and market manipulation.
BlackRock's ETF, with its massive size and potential to immobilize a significant portion of Bitcoin, could inadvertently trigger such a scenario. If a sudden sell-off were to ensue, it could set off a chain reaction, causing panic among investors and driving Bitcoin's price into a free fall.
What is the Most Powerful Force on the Planet? The Secret Ancient Egypt Never Wanted To Let Go Of… Now Yours…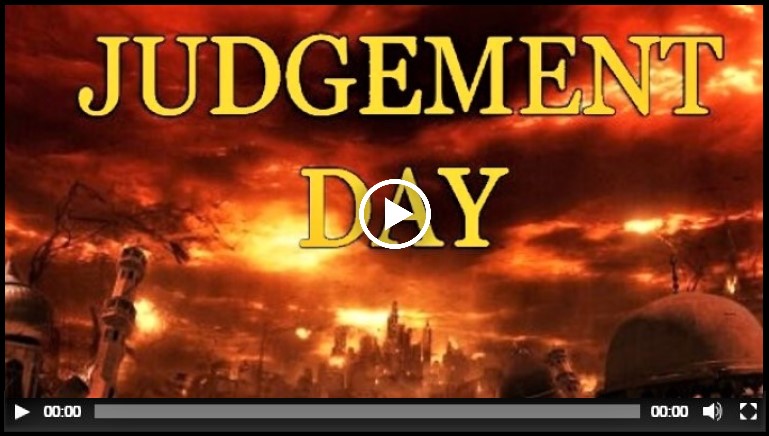 Protecting the Crypto Ecosystem: As the crypto community watches BlackRock's moves and the SEC's deliberations, it becomes evident that the cryptocurrency ecosystem must take proactive measures to protect itself from potential threats. These measures include:
Diversification: Investors should diversify their crypto holdings beyond Bitcoin to mitigate risks associated with a single asset. Diversification can help spread risk and reduce vulnerability to market fluctuations.
Regulatory Engagement: Crypto industry stakeholders should engage constructively with regulators and policymakers to help shape sensible and fair regulatory frameworks that promote innovation while safeguarding against systemic risks.
Education: Both individual investors and institutions should prioritize education and due diligence when entering the crypto space. Understanding the unique characteristics and risks of cryptocurrencies is crucial.
Transparency: Cryptocurrency projects and organizations should prioritize transparency in their operations, providing clear information to investors and the public. This can help build trust and credibility in the industry.
Advocacy: The crypto community should actively advocate for responsible practices within the industry and work towards self-regulation where feasible.
The current price rally in Bitcoin, Ethereum, XRP, and the broader crypto market is cause for celebration among enthusiasts. However, beneath the surface lurks a looming threat—a potential Bitcoin "rug pull." Arthur Hayes' warning about BlackRock and the U.S. government's role in this scenario serves as a stark reminder of the challenges facing the crypto ecosystem.
As BlackRock's ETF gains traction and the SEC's decision looms, the crypto world must remain vigilant. Whether Bitcoin thrives or faces a catastrophic collapse, the future of cryptocurrencies remains uncertain. To weather the storm and emerge stronger, the crypto community must unite, adapt, and prepare for the challenges ahead. Only then can it navigate the treacherous waters of financial innovation and secure its place in the digital age.