Mel Gibson's Unveiling of a Hidden World: A Four-Part Documentary on Child Trafficking in Ukraine
Medeea Greere, an independent publisher, is now on Telegram at https://t.me/AMGNEWS2022 and exists only on reader support as we publish Truth, Freedom and Love for public awareness. Thank You for your support!
---
Mel Gibson, renowned for his bold cinematic undertakings, sets out to expose a nefarious, insidious underworld with a new documentary series. Backed by Tony Robbins, the powerhouse team turns their lenses on the $34 billion global child sex trafficking market, with Ukraine at its tragic epicenter. This four-part docu-series promises to shock us out of complacency, shining a piercing light on the cruelties endured by innocent children and the merciless global powers that keep the vile trade afloat.
Mel Gibson, the iconoclastic, audacious filmmaker who has etched his mark on Hollywood with his provocative narratives, embarks on his most significant endeavor yet, a four-part documentary series focusing on the harrowing, often hidden subject of child sex trafficking in Ukraine. An industry valued at a staggering $34 billion, this detestable trade has flourished in the shadows for far too long, exploiting children's innocence in the aftermath of disasters and wars.
Pause for a moment and let that sink in, will you? The breadth of human tragedy, compounded by cataclysms of nature and conflicts of nations, subsequently serving as fertile ground for the trafficking of our most precious resource: our children.
"Solving the Human Trafficking EPIDEMIC is a priority of my administration. Without YOU, nothing would happen." – President Trump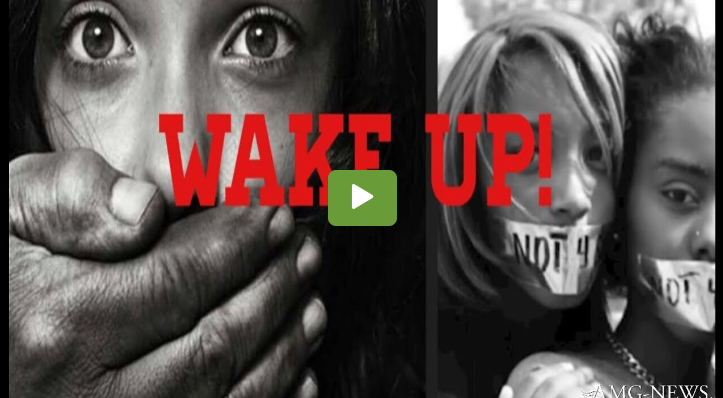 What natural disasters have occurred in the recent past? Hurricanes, earthquakes? Which wars have ravaged our world and continue to do so even today? In the turmoil and turbulence that follow these disasters, amid the wreckage and ruins, lies the genesis of this illicit trade. It's in these chaotic times, when the world is distracted by catastrophe, that the despicable act of child sex trafficking finds its roots and begins to thrive.
The aftermath of a HURRICANE

The aftermath of an EARTHQUAKE

During & After WARS
Consider the heartrending calamities that have been hitting the headlines. Whether it's a hurricane's aftermath in the Americas or an earthquake's wake in Asia, there's no shortage of catastrophes that provide fertile ground for these traffickers. Even the seemingly endless wars, particularly those raging in the Middle East and parts of Africa, serve as the perfect backdrop for these heinous acts to go unnoticed, unreported, and thus unpunished.
Despite the grimness of this topic, hope springs eternal. Amidst these troubled times, God, the ultimate source of truth and light, is seemingly mobilizing his warriors here on Earth to wage a war against these crimes against humanity. The imminent release of this groundbreaking docu-series by Gibson signifies a shift in the tide, a revelation of truth that seeks to galvanize public awareness and incite collective action.
Don't Miss This:

BOMBSHELL! The Unyielding Crusade of Mel Gibson: A Tale of Fear, Truth, Pedophile Ring and Hollywood's Dark Shadows (video)
We have heard about this world in whispers, in hushed conversations. Now, the silence is about to be broken. Gibson and his team, including Tony Robbins, the globally recognized life coach and philanthropist serving as the Executive Producer, are preparing to pull back the curtain on this underworld.
Dedicated to a cause larger than themselves, this team, led by Gibson, aims to expose the grim realities that lie beneath the surface of our world. Robbins, a man of influence and profound empathy, lends his powerful voice and resources to the cause, further emphasizing the seriousness and urgency of this issue.
Tim Ballard, a frontline warrior in the battle against child trafficking, plays a pivotal role in this project. At 1:23 in a video discussion about the docu-series, Ballard states he knows exactly how children are forced into this detestable trade. His insights, gleaned from years of harrowing first-hand experience, promise to be an invaluable contribution to this expose.
Pandemic, recession, political unrest – the world has been navigating through relentless upheaval. Amidst this chaos, Gibson's documentary holds a mirror to society, challenging us to confront the unsettling reflection it presents.
Ask yourself: why now? Why are all these trafficking films being released at a time when the world is grappling with an overwhelming torrent of issues? The answer, my friend, lies not in coincidence, but in divine design.
Is it not a sign from the divine that these narratives are being brought to light precisely when the world is enshrouded in darkness? I daresay God is using his children here on Earth to bring awareness to these horrific crimes against humanity. It is an awakening, a clarion call for us to rise against this monstrous industry. The time is now, and the soldiers are us.
ATTENTION: This New Discovery Help Support Your Virility And Stamina, Naturally… At Any Age!
So, dear reader, it's time to wake up, pay attention, and take action. Look beyond the surface, question the status quo, and help break the shackles of ignorance that allow this grim reality to persist. Gibson's documentary promises to be an eye-opener, a jolt of consciousness that shocks us into awareness and stirs us to action.
The time for ignorance is over. The time for action is now. Together, we can contribute to the fight against this grim industry. Together, we can make a difference. So, brace yourself for Mel Gibson's documentary and prepare to be part of the change. For our children, for our future, and for the sake of humanity, let's join the fight.
When the documentary hits the screens, don't look away. Watch, learn, and take a stand. This is our fight, our duty as part of the human race, to protect our children and ensure their safety. In the end, it's not just about watching a documentary; it's about challenging our perceptions, broadening our understanding, and taking a collective stand against one of humanity's darkest truths.
When Gibson and Robbins reveal this underworld, it won't be easy to witness, but it is necessary. It's the wake-up call we need. Let the revelations begin!
Mel Gibson's Unveiling of a Hidden World!