Bombshell — Unmasking the Bidens: The Shocking Allegations of FBI Moles, Chinese Partners, and Sealed Indictments!
Medeea Greere, an independent publisher, is now on Telegram at https://t.me/AMGNEWS2022 and exists only on reader support as we publish Truth, Freedom and Love for public awareness. Thank You for your support!
---
In a bombshell revelation that has sent shockwaves through the political landscape, Dr. Gal Luft, a former associate of CEFC China Energy, has come forward with astonishing allegations against the Biden family. Dr. Luft claims that the Bidens may have used an FBI mole to leak sealed indictments from the Southern District of New York (SDNY) to their Chinese CEFC partners.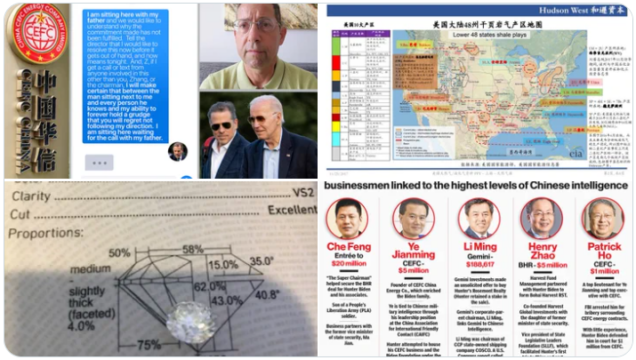 ---
---
---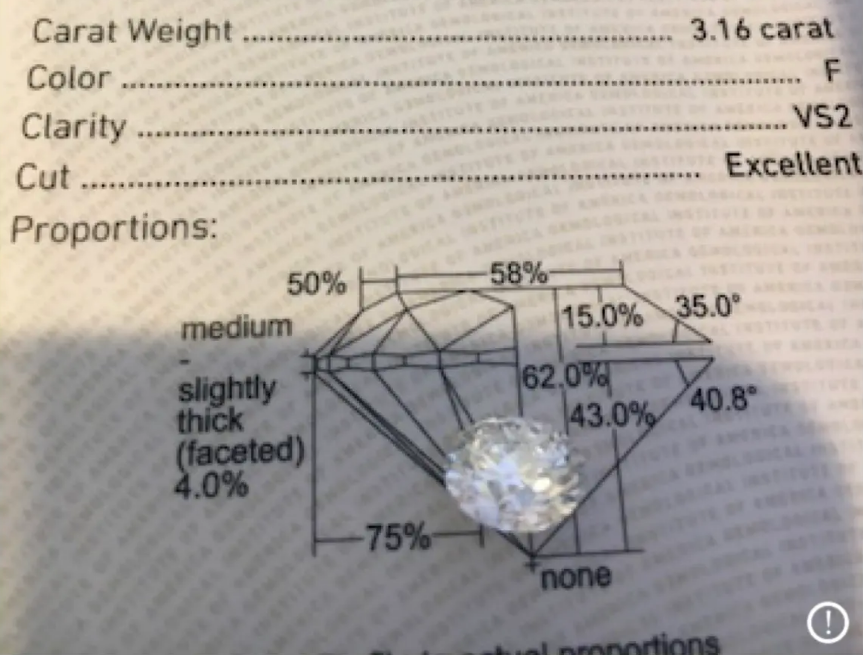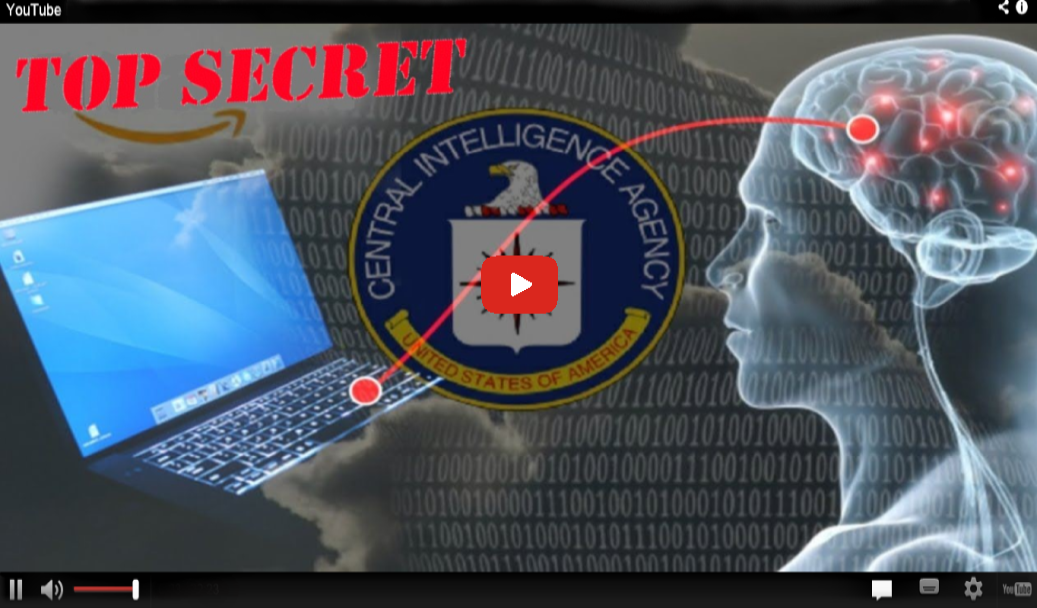 ---
This stunning accusation, coupled with Hunter Biden's demands for millions, allegedly made with the presence of his father, Joe Biden, has raised disturbing questions about potential corruption at the highest levels of government.
In an era marked by political intrigue and high-stakes allegations, the name Biden has become synonymous with controversy. But the latest revelation, brought to light by Dr. Gal Luft, goes beyond the usual political skirmishes. It delves into the realms of espionage, corruption, and shocking revelations that may shake the very foundations of American democracy.
The FBI Mole Allegations
Dr. Gal Luft, a former associate of CEFC China Energy, claims that the Bidens may have had an inside source within the FBI, a mole, who provided them with sensitive information about sealed SDNY indictments. These indictments, typically kept under tight wraps, hold the potential to rock the political world. If true, this would mean that the Bidens had access to insider information that could significantly benefit their interests.
Viral Content: What is the Most Powerful Force on the Planet? The Secret Ancient Egypt Never Wanted To Let Go Of… Now Yours…
The implications are astounding. Did the Bidens exploit their connections within the FBI for personal gain? Were they privy to confidential information that gave them an unfair advantage in their dealings with CEFC China Energy? These are questions that demand answers.
Hunter Biden's Million-Dollar Demands
Adding to the intrigue, Hunter Biden's alleged demand for millions from CEFC China Energy while claiming the presence of his father, Joe Biden, raises further concerns. On July 30, 2017, Hunter sent a WhatsApp message to CEFC employee Raymond Zhao, demanding funds for a "highly confidential and time-sensitive" matter. He stated,
"I am sitting here with my father, and we would like to understand why the commitment made has not been fulfilled."
Astonishingly, just ten days later, CEFC wired $5.1 million to Biden family shell accounts.
The message is clear: Hunter was leveraging his father's presence to secure financial gains from CEFC China Energy. But was this just an isolated incident, or was it part of a larger pattern of corruption?
The Patrick Ho Connection
Dr. Luft's revelations don't stop there. He learned about the SDNY indictments from CEFC executive Patrick Ho, a convicted Chinese spy and a Biden business partner. Patrick Ho reportedly mentioned Hunter Biden's FBI mole, cryptically referred to as "One-Eye," who allegedly tipped him off about the sealed indictments. The interplay between these characters and their affiliations is enough to send shivers down one's spine.
Congressional Investigation: Unmasking the Mole
Dr. Luft has called for Congress to investigate the potential mole within the FBI and the Justice Department as part of its ongoing impeachment inquiry. The implications of having an FBI mole, if proven true, would be nothing short of a national scandal. The very agency entrusted with upholding the law might have been compromised for the benefit of the Bidens.
EXPOSED: The Ruling Elites Evil "Control Code" – What Are They Hiding From Us? …
Selective Prosecution
In a shocking twist, the Biden Department of Justice (DOJ) indicted Dr. Luft, the whistleblower who dared to expose these allegations, for failing to register as an agent of CEFC China Energy. Meanwhile, Hunter, James, and Sara Biden allegedly collected millions from CEFC China Energy without registering, also violating the Foreign Agents Registration Act (FARA). This raises questions about selective prosecution and whether the DOJ is turning a blind eye to the Bidens' alleged violations.
The Diamond Gift
Ye Jianming, the Chairman of CEFC China Energy, allegedly gifted Hunter Biden a 3.16-carat diamond worth approximately $80,000. The question arises: What was the purpose behind such a lavish gift? Did it come with strings attached, and how did it influence the Biden family's actions?
Hunter's $30 Million Guarantee
In an August 2017 email, Hunter mentioned that Ye Jianming agreed to pay him "$10 million per year for a three-year guarantee, totaling $30 million," solely for providing introductions. This staggering sum raises concerns about the nature of these introductions and whether they were linked to his father's political influence.
Discover The Secret Used By A Former CIA Scientist To Open Your '3rd EYE'
The Natural Gas Deal
In a November 2017 email, Hunter and CEFC China Energy collaborated on plans to sell U.S. natural gas to China, as outlined in a Mandarin-translated PowerPoint presentation. Hunter wrote,
"I hope that you have received the information I sent regarding the LNG [liquified natural gas] opportunities in the state of Louisiana… The proposal I have shared with you has the added benefit of being good for both the United States and China simultaneously."
What role did Joe Biden play in this potentially lucrative deal, and did he stand to gain from it?
The "10% held by H for the Big Guy"
One of the most chilling revelations comes from Hunter Biden's business partner, Tony Bobulinksi. He confirmed that Joe Biden was set to receive ten percent of the CEFC China Energy deal, known as the "10% held by H for the Big Guy." If proven true, this would be a grave breach of ethics, with the President of the United States directly benefiting from his son's dealings with a foreign entity.
Conclusion
The allegations made by Dr. Gal Luft have peeled back the layers of secrecy surrounding the Biden family's involvement with CEFC China Energy. From FBI moles to sealed indictments, million-dollar demands, and questionable gifts, the web of intrigue is extensive. The implications of these allegations are staggering, shaking the very core of American politics.
As Congress delves deeper into its impeachment inquiry, the nation watches with bated breath, hoping for transparency and accountability. The question remains: Will the truth prevail, or will this conspiracy be buried in the annals of history, forever shrouded in darkness? Only time will tell, but one thing is certain: The Bidens' dealings with CEFC China Energy have thrust them into the eye of a political storm that shows no signs of abating.
WARNING: Watching The Following Video Will Give You Access To Knowledge The Government Does NOT Want You To Know About
SOURCE, TELEGRAM