Clinton Insider Spirals Into Raging MELTDOWN Over 'Clinton Body Count' Question | Hiding Something?! VIDEO
Medeea Greere, an independent publisher, is now on Telegram at https://t.me/AMGNEWS2022 and exists only on reader support as we publish Truth, Freedom and Love for public awareness. Thank You for your support!
---
You could cut the tension in the room with a knife. Anthony Weiner, the insider who was once part of the Clinton inner circle, has just faced the most unthinkable question about the ominous 'Clinton Body Count.' The otherwise unshakeable man came undone, spiraling into an outburst that has sent shockwaves through the political landscape. Can we finally say he's hiding something? Is this an inadvertent acknowledgment of the long-standing allegations? Let's dig into the heart of this earth-shaking saga.
The Clinton Body Count – An Enigma Shrouded in Mystery
Ever heard of the 'Clinton Body Count'? It's a list that is as controversial as it is chilling. A catalogue of questionable demises, all allegedly linked to the Clintons. Accidental car crashes, unexplained plane incidents, inexplicable suicides, horrific gun shot wounds, and even falls from towering apartment buildings. Death, it seems, lurks in the dark corners of this influential family's political labyrinth.
Officially, most of these deaths have been ruled as suicides. Such rulings enable the Clintons to bask in the shadow of 'plausible deniability,' a legal mechanism often employed by the elite to shield themselves from allegations of unspeakable crimes. Yet, there's no escaping the fact that this list comprises people who knew the Clintons, were close to them, or somehow linked to their political journey.
Weiner's Meltdown – An Unscripted Display of Raw Emotion
When the 'Clinton Body Count' question was hurled at Anthony Weiner, a close associate of the Clintons, it was like a live wire had been dropped in a still pond. Watch the footage again. See how his eyes widen, his face pales, and his body stiffens. He tries to laugh it off initially, maybe hoping to shrug it off as just another baseless accusation.
But then, he cracks. He starts to rage, frothing at the mouth and lashing out at the crowd. He is a cornered animal, snapping and snarling at anything that moves. Suddenly, the laugh is gone, replaced by a desperation, a fear that's almost palpable.
To a bystander, this reaction might seem extreme, over the top even. But is it? Or was it an unconscious admission of something darker, something hidden deep within the bowels of the political establishment?
This brings us back to the concept of plausible deniability. An excellent tool for those in power, a means of ensuring that they can maintain their innocence, even when the evidence suggests otherwise. It's the ultimate 'get out of jail free' card, and one that the Clintons have played with an adept hand.
Yet, despite this, the whispers refuse to die down. The flames of speculation are fanned anew each time another name gets added to the 'Clinton Body Count.' Each 'suicide' and 'accident' only feeds into the narrative that there's more to this story than meets the eye.
So, where do we go from here? How do we unravel this Gordian knot of deception and obfuscation? For those of us in the fight, the answer is simple: we keep pushing, keep digging, and keep asking the hard questions. We don't let the 'plausible deniability' narrative deter us. We don't let the fear of repercussions silence us.
We continue to seek the truth. Not because it's easy, but because it's necessary. Because those who were close to the Clintons, those whose names are on the 'Clinton Body Count,' deserve to have their stories told. They deserve to have the truth come out, no matter how uncomfortable it might make the elite.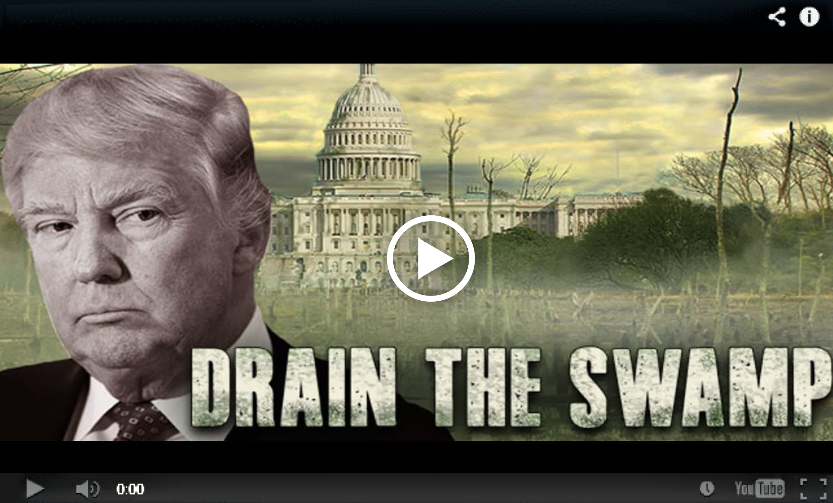 Below is a comprehensive list of mysterious deaths connected to the Clinton's that have grave implications:
1 – James McDougal – Clinton's convicted Whitewater partner died of an apparent heart attack, while in solitary confinement. He was a key witness in Ken Starr's investigation.
2 – Mary Mahoney – A former White House intern was murdered July 1997 at a Starbucks Coffee Shop in Georgetown. The murder happened just after she was to go public with her story of sexual harassment in the White House.
3 – Vince Foster – Former white House councilor, and colleague of Hillary Clinton at Little Rock's Rose Law firm. Died of a gunshot wound to the head, ruled a suicide.
4 – Ron Brown – Secretary of Commerce and former DNC Chairman. Reported to have died by impact in a plane crash. A pathologist close to the investigation reported that there was a hole in the top of Brown's skull resembling a gunshot wound. At the time of his death Brown was being investigated, and spoke publicly of his willingness to cut a deal with prosecutors.
5 – C. Victor Raiser II and Montgomery Raiser, Major players in the Clinton fund raising organization died in a private plane crash in July 1992.
6 – Paul Tulley – Democratic National Committee Political Director found dead in a hotel room in Little Rock, September 1992… Described by Clinton as a "Dear friend and trusted advisor."
7- Ed Willey – Clinton fund raiser, found dead November 1993 deep in the woods in VA of a gunshot wound to the head. Ruled a suicide. Ed Willey died on the same day his wife Kathleen Willey claimed Bill Clinton groped her in the oval office in the White House. Ed Willey was involved in several Clinton fund raising events.
8 – Jerry Parks – Head of Clinton's gubernatorial security team in Little Rock. Gunned down in his car at a deserted intersection outside Little Rock. Park's son said his father was building a dossier on Clinton. He allegedly threatened to reveal this information. After he died the files were mysteriously removed from his house.
9 – James Bunch – Died from a gunshot suicide. It was reported that he had a "Black Book" of people which contained names of influential people who visited prostitutes in Texas and Arkansas.
10 – James Wilson – Was found dead in May 1993 from an apparent hanging suicide. He was reported to have ties to Whitewater.
11- Kathy Ferguson, ex-wife of Arkansas Trooper Danny Ferguson, was found dead in May 1994, in her living room with a gunshot to her head. It was ruled a suicide even though there were several packed suitcases, as if she were going somewhere. Danny Ferguson was a co-defendant along with Bill Clinton in the Paula Jones lawsuit. Kathy Ferguson was a possible corroborating witness for Paula Jones.
12 – Bill Shelton – Arkansas State Trooper and fiancee of Kathy Ferguson. Critical of the suicide ruling of his fiancee, he was found dead in June, 1994 of a gunshot wound also ruled a suicide at the grave site of his fiancee.
13 – Gandy Baugh – Attorney for Clinton's friend Dan Lassater, died by jumping out a window of a tall building January, 1994. His client was a convicted drug distributor.
14 – Florence Martin – Accountant & sub-contractor for the CIA, was related to the Barry Seal Mena Airport drug smuggling case. He died of three gunshot wounds.
15 – Suzanne Coleman – Reportedly had an affair with Clinton when he was Arkansas Attorney General. Died of a gunshot wound to the back of the head, ruled a suicide. Was pregnant at the time of her death.
16 – Paula Grober – Clinton's speech interpreter for the deaf from 1978 until her death December 9, 1992. She died in a one car accident.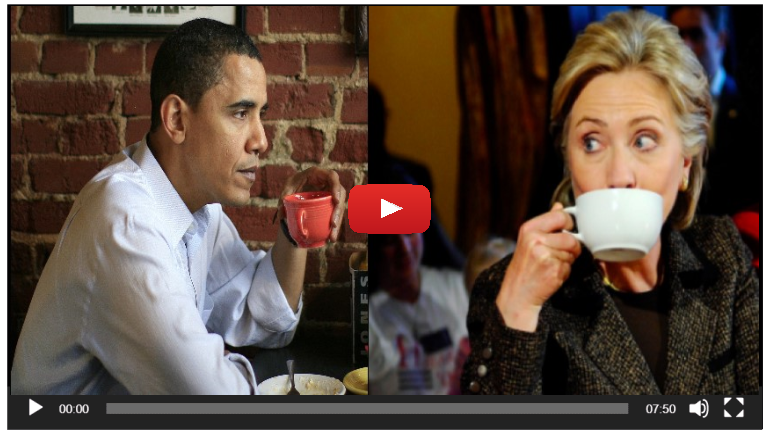 17 – Danny Casolaro – Investigative reporter. Investigating Mena Airport and Arkansas Development Finance Authority. He slit his wrists, apparently, in the middle of his investigation.
18 – Paul Wilcher – Attorney investigating corruption at Mena Airport with Casolaro and the 1980 "October Surprise" was found dead on a toilet June 22, 1993 in his Washington DC apartment. Had delivered a report to Janet Reno three weeks before his death
19 – Jon Parnell Walker – Whitewater investigator for Resolution Trust Corp. Jumped to his death from his Arlington, Virginia apartment balcony August15, 1993. He was investigating the Morgan Guarantee scandal.
20 – Barbara Wise – Commerce Department staffer. Worked closely with Ron Brown and John Huang. Cause of death unknown. Died November 29, 1996. Her bruised, nude body was found locked in her office at the Department of Commerce.
21- Charles Meissner – Assistant Secretary of Commerce who gave John Huang special security clearance, died shortly thereafter in a small plane crash.
22 – Dr. Stanley Heard – Chairman of the National Chiropractic Health Care Advisory Committee, died with his attorney Steve Dickson in a small plane crash. Dr. Heard, in addition to serving on Clinton's advisory council personally treated Clinton's mother, stepfather and brother.
23 – Barry Seal – Drug running pilot out of Mena, Arkansas, death was no accident.
24 – Johnny Lawhorn Jr. – Mechanic, found a check made out to Bill Clinton in the trunk of a car left at his repair shop. He was found dead after his car had hit a utility pole.
25 – Stanley Huggins – Investigated Madison Guarantee. His death was a purported suicide and his report was never released.
26- Hershell Friday – Attorney and Clinton fund raiser died March 1, 1994 when his plane exploded.
27 – Kevin Ives and Don Henry – Known as "The boys on the track" case. Reports say the boys may have stumbled upon the Mena Arkansas airport drug operation. A controversial case, the initial report of death said, due to falling asleep on railroad tracks. Later reports claim the two boys had been slain before being placed on the tracks. Many linked to the case died before their testimony could come before a Grand Jury.
THE FOLLOWING PERSONS HAD INFORMATION ON THE IVES/HENRY CASE:
28 – Keith Coney – Died when his motorcycle slammed into the back of a truck, July 1988.
29 – Keith McMaskle – Died stabbed 113 times, Nov, 1988
30 – Gregory Collins – Died from a gunshot wound January 1989.
31 – Jeff Rhodes – He was shot, mutilated and found burned in a trash dump in April 1989.
33 – James Milan – Found decapitated. However, the Coroner ruled his death was due to "natural causes."
34 – Jordan Kettleson – Was found shot to death in the front seat of his pickup truck in June 1990.
35 – Richard Winters – A suspect in the Ives / Henry deaths. He was killed in a set-up robbery July 1989.
WARNING: Watching The Following Video Will Give You Access To Knowledge The Government Does NOT Want You To Know About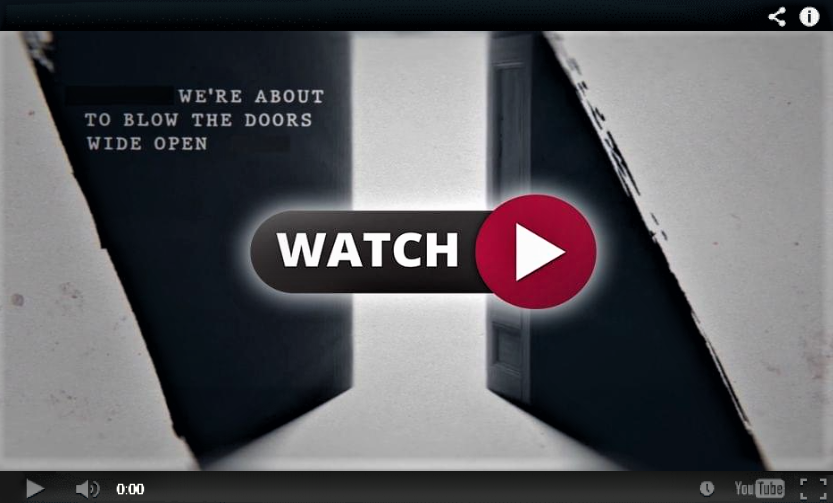 THE FOLLOWING CLINTON BODYGUARDS ARE DEAD:
36 – Major William S. Barkley Jr.
37 – Captain Scott J. Reynolds
38 – Sgt. Brian Hanley
39 – Sgt. Tim Sabel
40 – Major General William Robertson
41 – Col. William Densberger
42 – Col. Robert Kelly
43 – Spec. Gary Rhodes
44 – Steve Willis
45 – Robert Williams
46 – Conway LeBleu
47 – Todd McKeehan
48 -World-renowned "space economist" Molly Macauly was brutally murdered in Baltimore park.
49-John Ashe- The former President of the UN General Assembly was awaiting trial on bribery charges when he turned up dead in June, apparently having crushed his own windpipe while lifting weights in his home…
50-Victor Thorn-Prominent CLINTON Critic VICTOR THORN Found Dead Of Apparent Suicide On His Birthday
51-Seth Rich-Still No Clues in Murder of DNC's Seth Rich, As Conspiracy Theories Thicken
52- Joe Montano-Filipino American activist and aide to Sen. Kaine, dies at 47
53-Shawn Lucas-Death of DNC Lawsuit Processor Shawn Lucas Adds to Seth Rich Conspiracy Theories
54-Seth Rich-Family's private investigator: There is evidence Seth Rich had contact with WikiLeaks prior to death
55-Klaus Eberwein Found Dead Before Testifying Against Clinton Foundation in HAITI COVERUP
56-Man who sought Clinton's emails from Russian hackers committed suicide
57-Steve Mostyn-MAJOR Player In Hillary's INNER CIRCLE 'Suddenly' 'COMMITS SUICIDE…
The recent incident with Anthony Weiner was not just a meltdown. It was a chink in the armor, a glimpse into a world that many of us suspect exists but have never seen. It was a crack in the wall of silence, a burst of raw emotion that might just be the first domino to fall.
Will this lead to a cascade of revelations? Only time will tell. But one thing is for sure – we won't stop asking the tough questions, and we won't stop seeking the truth. We owe it to the names on the 'Clinton Body Count.' And we owe it to ourselves.
Stay woke, stay vigilant, and always remember – the truth is out there, waiting to be found.
Bombshell! Donald Trump: "Im EXPOSING Everything Before They Can Jail Me" (Must See Video)
Donald Trump has just sent out a message to the American people saying that he will obliterate the deep state, drain the swamp, and starve the warmongers.
The former president has revealed his strategy to reduce government inefficiency, eradicate the impact of the bureaucratic establishment, and decrease the financial authority of those promoting military actions.
Read more HERE: https://amg-news.com/bombshell-donald-trump-im-exposing-everything-before-they-can-jail-me-must-see-video/
It's BQQM Time. The Great Finale. Cryptic Message (Must See)
As the ominous clouds of a possible 'Scare Event' gather over our horizon, it's high time we, the citizens of this global community, unite. With potential threats looming – a nuclear false flag, a strategic blackout, cyber attacks – we need to keep our resolve unshaken.
We must trust in the benevolent force, in God, and stay on mission. Indeed, the storm is approaching, but so is the dawn of a new era. It's 'BQQM Time' and it promises a grand finale. Brace yourselves, for we are entering a phase of immense transformation. . .
Read the full article HERE: https://amg-news.com/its-bqqm-time-the-great-finale-cryptic-message-must-see/
Also: BOOM! The Trump Political Revolution Has Truly Begun: Deep State gone, Declassify Assassination Documents on JFK, RFK, Malcolm X, and MLK Jr. (video) – https://amg-news.com/boom-the-trump-political-revolution-has-truly-begun-deep-state-gone-declassify-assassination-documents-on-jfk-rfk-malcolm-x-and-mlk-jr-video/