BOOM! Do You Know Who James Joseph Grazioplene Is? Incest and Multiple Counts of Raping a Minor, Military Industrial Complex and Intelligence, Mossad, CIA, FBI, MI6 and ASIO
Medeea Greere, an independent publisher, is now on Telegram at https://t.me/AMGNEWS2022 and exists only on reader support as we publish Truth, Freedom and Love for public awareness. Thank You for your support!
---
Do you know who James Joseph Grazioplene is? He served in the US Army from 1972 to January 2005. He retired at the rank of major general.
In 2015, an investigation was launched which resulted in Grazioplene being charged in 2018 with incest and multiple counts of raping a minor (His own daughter). His retired grade was then demoted to 2nd lieutenant once he was convicted.
James Grazioplene was named in a report by Adrian J. Wells which included Michael Flynn who was helping the CIA set up torture chambers in 1984. J. Grazioplene was the U.S. Army Soldier that raped Adrian in a New York City Apartment that was possibly owned by Senator Joe Biden.
Adrian J. Wells' dramatic and horrific account of being trafficked and sexually abused by an international child sex trafficking operation run by Jeffrey Epstein, Bill & Hilary Clinton, FBI, military, and Craig Sawman Sawyer (Veterans For Child Rescue).
Adrian also named ASIO – Aus intelligence, Aus military, navy and airforce. All are infested with Satanist & Freemasons and other secret societies.
At its heart lies the military-industrial complex and intelligence agencies like Mossad, CIA, FBI, MI6, and ASIO. They are the puppet masters, pulling the strings of politicians, media moguls, and powerful figures worldwide.
The Military-Industrial Complex: A Beast of Unquenchable Thirst
Eisenhower warned us of the military-industrial complex's growing influence, and history has shown his words to be prescient. This behemoth thrives on perpetual warfare and the insatiable lust for power and profit. It intertwines itself with governments, corporations, and the media, creating a nexus of control that few dare to challenge.
Mossad, CIA, FBI, MI6, and ASIO: The Enigmatic Enforcers
Enter the intelligence agencies – Mossad, CIA, FBI, MI6, and ASIO. These clandestine organizations operate beyond the purview of democratic oversight, wielding immense power to manipulate, subvert, and control. They infiltrate governments, orchestrate coups, and silence dissenting voices with chilling efficiency.
It is within this dark realm that we find the puppeteers of parliamentarians, media figures, congressmen, and individuals in influential positions. They operate with impunity, eroding the foundations of democracy and ensuring that the voices of the people remain drowned out by their sinister machinations.
ALSO: Big Pharma Doesn't Want You to Know About Alternatives:  The Medicinal Plants Hiding in Your Backyard!
The Illusion of Choice: Conservative and Liberal Pawns
Whether you identify as a Conservative or a Liberal, it's time to realize that both sides are mere pawns in this grand chess game. The powers-that-be use political polarization to distract and divide the masses while they consolidate their influence.
Real journalism has become a rare commodity in today's media landscape. These media figures, no matter their political leanings, are beholden to their puppet masters. They serve as mouthpieces for the hidden agenda, leaving the public in the dark about the true forces at play.
General M. Flynn: A High-Level Enigma
The enigma deepens as we examine the curious case of General M. Flynn. Once celebrated as a "White Hat," Flynn's recent actions have raised eyebrows. His denouncement of the very phenomenon (Q) that fueled his "Digital Soldier" platform for years is perplexing.
Adrian Wells, a name in the shadows, has implicated Flynn as a high-level organizer and abuser in an international Satanic trafficking network. This revelation shatters the façade of the "White Hat" and begs the question: is he truly working for the other side?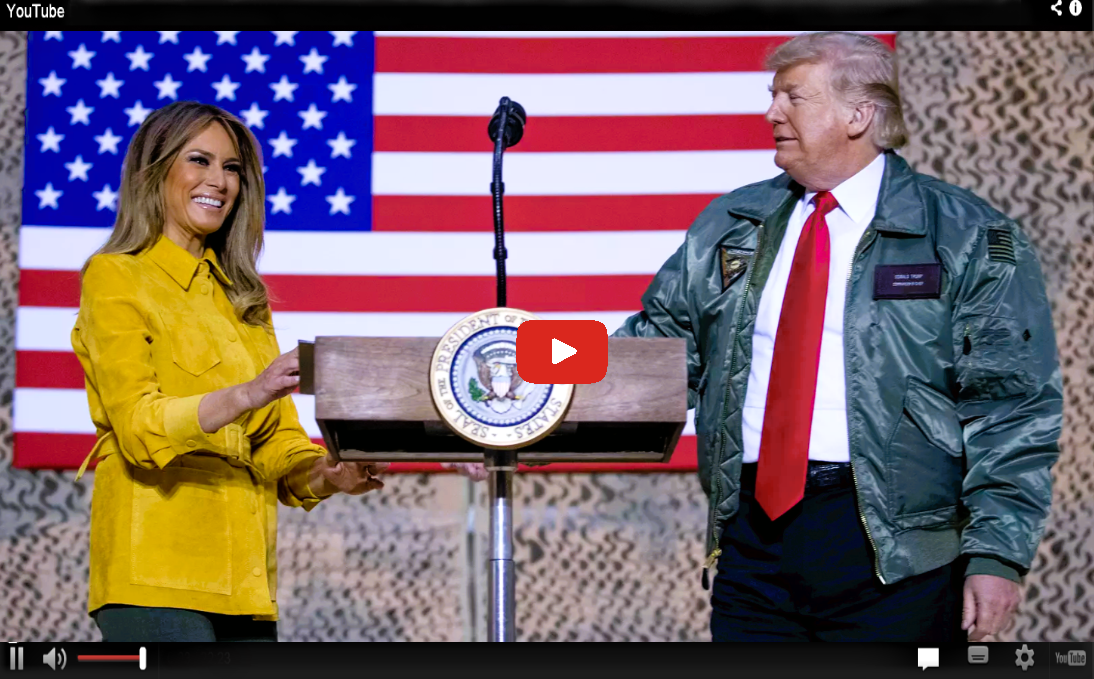 Unmasking the Psyop: Flynn's Sudden About-Face
Flynn's abrupt dismissal of the Q phenomenon leaves us wondering why now? As followers seek answers, the puzzle grows more complex. Multiple exposés have linked Flynn to the CIA's 5 Eyes plot to undermine D. Trump, raising questions about his true loyalties.
A Web of Complicity: Flynn, Bannon, and the CCP Billionaire
The establishment of platforms like GETTR, Truth Social, and Parler with connections to influential figures like Flynn and Steve Bannon raises alarms. Are these platforms designed to control the flow of information, perpetuating the illusion of choice while consolidating power?
The Chilling Connection: Flynn and McChrystal
General Michael T. Flynn's registration of his business at Stanley McChrystal's house sends shivers down the spine. McChrystal, known for deploying DARPA on US citizens, raises questions about the nature of their alliance.
The Coalition Conspiracy: Flynn, China, and Susan Rice
Patrick Byrne's statement about a coalition government, not led by D. Trump but by Michael Flynn, China, and Susan Rice, casts a dark shadow. Flynn and Byrne's close ties raise a dozen red flags, leaving us to question their true motives.
WARNING: Secret NASA Experiment Confirms 500 B.C. Chakra Teachings!
The Quiet Subversion: Flynn and Palantir Technologies
Michael Flynn's advocacy for Palantir Technologies, a Silicon Valley data analysis firm with deep ties to the federal government, is cause for concern. Is Flynn complicit in the quiet surveillance of American citizens?
In the shadows, where power brokers scheme and manipulate, the truth remains elusive. As we unravel the threads of this intricate web, one thing becomes clear – the world of politics and espionage is a realm of smoke and mirrors, where the puppeteers thrive on our ignorance.
Stay tuned for more revelations, for the darkness has not yet yielded all its secrets.
In conclusion, the world of global politics and espionage is a murky, enigmatic realm where the military-industrial complex and intelligence agencies exert control over governments, media, and influential figures.
The illusion of choice in politics, the mysterious actions of General M. Flynn, and the web of connections between powerful players all hint at a hidden agenda that continues to shape our world. As we delve deeper into this shadowy web, we must remain vigilant and seek the truth, for only then can we hope to break free from the puppeteers' grasp and reclaim our democracy.
In Deep: The FBI, CIA, NSA, DHS, Deep State Arrests and The Military Industrial Complex – Enjoy the Show!
Disclaimer: The views expressed in this article may not represent the official views of Medeea Greere or the American Media Group. Stories filed under Opinion contain information from various sources that may be both, verified and unverified. Medeea Greere and the American Media Group do not make any claims as to the validity of the information expressed in the opinion section, however we do encourage the reader to do further research on their own and we hope that you will share your findings with us. The mission for the truth requires a collective effort. All statements, claims, views and opinions that appear on this site are always presented as unverified and should be discerned by the reader. We do not endorse any opinions expressed on this website and we do not support, represent or guarantee the completeness, truthfulness, accuracy, or reliability of any content posted on this website.
SOURCE, TELEGRAM