BOOM! Mysterious Military Migration: Armored Powerhouse on the Move from Arizona to California (video)
Medeea Greere, an independent publisher, is now on Telegram at https://t.me/AMGNEWS2022 and exists only on reader support as we publish Truth, Freedom and Love for public awareness. Thank You for your support!
---
Have you ever seen a metal beast rumbling down the tracks, a monstrous sight that induces both awe and fear? Well, that's what some Arizonans are witnessing these days – a massive military exodus from their state, headed towards the sunny beaches of California. An unprecedented spectacle, armored attack vehicles, personnel carriers, and support resources rumbling ominously on the railways.
Is the U.S. military preparing for an apocalypse we don't know about, or is there an alien invasion underway? Regardless of the reason, the American Southwest is in the throes of an unprecedented event. As if a colossal shadow moving across the desert landscape, Arizona is witnessing a gigantic military exodus – an event marked by the relentless migration of massive amounts of military equipment by train to California.
What makes this event intriguing and unsettling isn't merely the large-scale migration but the type of machinery on the move. Imagine thunderous, armored attack vehicles, behemoth personnel carriers, and the supporting logistical resources capable of sustaining an extended military operation.
So, why would such a military caravan be moving towards the land of Hollywood and surfers? Is California bracing for an event that we, the public, are not yet aware of? Or is the military establishment testing our state of vigilance? No official statement has been made, leaving us to grapple with conspiracy theories, fertile as California's central valley.
And speaking of theories, the most dramatic among them is the idea of an imminent conflict, of proportions unknown to our sheltered civilian lives. Could there be secret intelligence about a threat to the American homeland, or is this movement a sign of a significant change in military strategy? All these questions make this unusual event more than just a rail route logistical operation. It's about national security, about our safety, and about our right to know what is happening behind those tightly sealed military files.
As citizens of a nation that prides itself on transparency and democratic values, it's crucial to scrutinize these unexplained military maneuvers. The conspiracy theories swirling around this massive migration from Arizona to California may seem dramatic and outrageous, but they are born out of a vacuum of official information.
However, as you navigate this labyrinth of mysteries, remember to think critically and take these theories with a grain of salt. I am not saying believe everything that floats on the internet, but don't ignore it either. Because sometimes, it's the wild, untested hypotheses that lead to groundbreaking truths.
If this operation is purely routine, one must wonder why there is no official statement to ease the public's curiosity. A simple press release or even a tweet could have done wonders in an era where transparency is as sought-after as a needle in a haystack.
Moreover, when we consider the extent of this movement, the aggressive stance taken by the military complex is even more intriguing. This isn't just about a handful of Humvees and tanks on the move. We're talking about a significant portion of our armed forces' fighting and supporting machinery, massive in scale and deadly in capability.
Isn't it intriguing, or rather alarming, that such an aggressive military move is happening right under our noses? And yet, we are fed with more questions than answers, leaving us to make sense of the puzzle pieces on our own.
So, could this just be a strategic redeployment, a repositioning of assets to strengthen our defense on the Pacific Coast? Or is it a display of muscle, a show of force to deter any adversaries lurking in the shadows? Or, going deeper into the rabbit hole of conspiracy theories, is this a preparation for an event, a scenario, that we can't even begin to comprehend?
One cannot help but draw parallels to Cold War-era strategies when such large-scale military maneuvers were commonplace. But here's the catch – we are no longer in the cold war era. This is a time of relative peace and diplomacy, where such a show of aggression should be an anomaly.
Patriot's Self Defense: Will you make this life or death mistake when cold-blooded killers attack?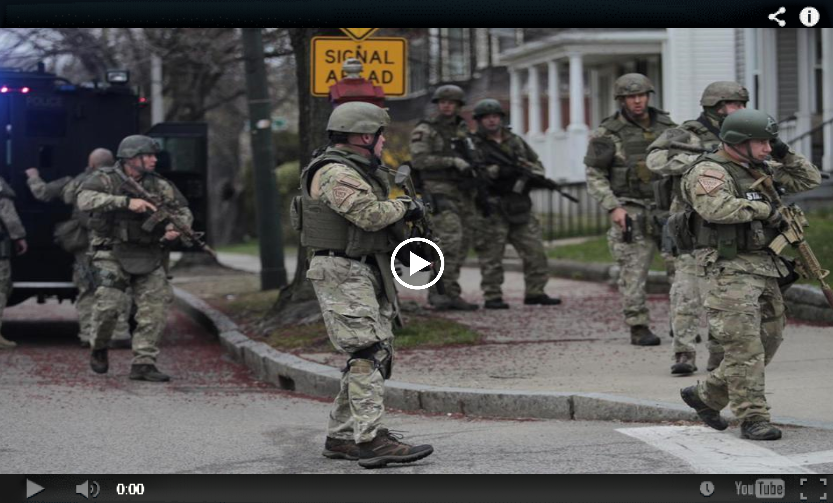 However, the conspiracy theorist within me can't help but see this as a reflection of a bigger picture. A picture carefully hidden from public view, unveiled only in clues and enigmatic military operations such as these.
Before I leave you to unravel the layers of this strange event, I must make a crucial point. Although our military serves to protect us, it is vital as citizens to maintain a vigilant eye. In the end, we are the nation, and the right to question, to probe into the happenings in our land, is ours.
As you dwell on this military exodus from Arizona to California, ask yourself – why now? Why such a show of strength and aggression? Is this the calm before a storm, or is it just a storm in a teacup?
Strap in, folks, as we continue our vigilant watch over the movement of these mechanized monsters. Who knows what tomorrow's dawn will unveil in this epic saga of military mystery.
Stay informed, stay curious, and most importantly, stay vigilant.