BOOM! President Trump Throws Israel Benjamin Netanyahu Under the Bus – 3 9/11 Super Catastrophes on the Timeline
Medeea Greere, an independent publisher, is now on Telegram at https://t.me/AMGNEWS2022 and exists only on reader support as we publish Truth, Freedom and Love for public awareness. Thank You for your support!
---
Former President Donald Trump lashes out at Israel's Benjamin Netanyahu amid global conflicts and warnings of World War III, reflecting deep-seated animosities in a rapidly changing political landscape.
In a time of intensifying global conflicts and threats of a new world war, former President Donald Trump delivers a scathing indictment of Israel's Benjamin Netanyahu. Claiming Netanyahu failed the United States during its critical hour, Trump paints a picture of a world spiraling towards chaos under a "grossly incompetent" Biden administration.
Amid the luxurious backdrop of a convention center in Palm Beach, Florida, with over 3,500 eager supporters hanging on every word, President Donald Trump rekindled the flames of his fiery rhetoric. One would expect nothing less than dramatic claims and bombastic statements, but what came next left many astonished. He threw a former ally under the proverbial bus, casting aspersions on Israel's Benjamin Netanyahu.
Trump's Historic Support for Israel: A Flashback
When Trump took office, his pro-Israel stance was unequivocal. He defied decades of international convention by moving the U.S. embassy to Jerusalem, an act symbolizing America's unwavering support for Israel. The Abraham Accords, another feather in Trump's cap, established diplomatic ties between Israel, UAE, and Bahrain, promising a brighter future in a turbulent Middle East.
However, the shimmer of these accomplishments faded as Trump recounted a narrative of betrayal, "Israel would be flourishing, they would have no problem," he confidently proclaimed, suggesting Iran wouldn't have dared cross boundaries under his leadership.
The world envisioned by Trump stands in stark contrast to the reality he portrayed: "chaos, bloodshed, war, terror, death." His somber warning? The looming threat of World War III.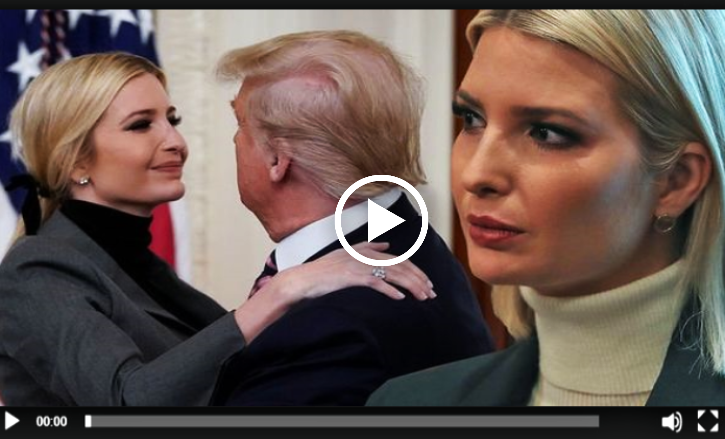 The Biden Administration: "Grossly Incompetent"
Trump's disdain for his successor is no secret. But this event saw him amp up the intensity. He lambasted President Biden with the label of "grossly incompetent" and went a step further, describing members of the Biden administration as "stupid people." This comes at a time when the nation, if not the world, seeks unity and direction amidst growing global threats. However, Trump's words reflect deep-seated animosity, perhaps symptomatic of wider divisions in America.
Netanyahu's Betrayal: The Straw that Broke the Camel's Back
Buried in the narrative was a bombshell claim. According to Trump, Netanyahu failed to assist the U.S. during the decisive drone strike in 2020, which culminated in the death of Suleimani, the influential leader of the Quds Force of the Islamic Revolutionary Guard Corps. This marked a momentous turn in U.S.-Israel relations.
Viral Content: The US Army's Forgotten Food Miracle That You Can Store Without Refrigeration for Years
"I'll never forget that Bibi Netanyahu let us down," Trump declared, the raw emotion evident in his voice. "That was a very terrible thing." One could argue that this isn't merely a personal gripe but a reflection of perceived betrayals that have larger implications for international alliances and security.
Conclusion: A World on Edge
As the world teeters on the precipice of uncertainty, powerful figures like Trump continue to shape the narrative. His claims demand scrutiny, both for their validity and their implications. In an era dominated by disinformation, truth becomes a prized possession. Whether you're an ardent supporter or a critic, one thing's clear – the political arena remains as turbulent as ever.
BREAKING INTEL: TRUMPET Sounds Being Heard Across the WORLD! Hezbollah, Russia, Israel Info, Ground Command – Entire World is Currently Under International or Global Martial Law (video)
In a world where truth often gets buried beneath layers of deception, there are alarming reports of trumpet-like sounds echoing across the globe. These eerie sounds are more than mere auditory oddities; they may be harbingers of a sinister truth.
Join us on this journey as we explore the enigmatic connections between these trumpet sounds, covert intelligence operations involving Hezbollah, Russia, and Israel, and the unsettling underground tunnels that lie beneath our feet. Brace yourself, for the revelations you are about to uncover are nothing short of apocalyptic.
READ THE FULL ARTICLE HERE: https://amg-news.com/breaking-intel-trumpet-sounds-being-heard-across-the-world-hezbollah-russia-israel-info-ground-command-entire-world-is-currently-under-international-or-global-martial-law-video/