BOOM! Senator Chuck Grassley Unveils the Biden Deception: The Tangled Web of International Bribery and Secret Recordings – 17 "Insurance Files"
Medeea Greere, an independent publisher, is now on Telegram at https://t.me/AMGNEWS2022 and exists only on reader support as we publish Truth, Freedom and Love for public awareness. Thank You for your support!
---
In an explosive revelation that will undoubtedly shake the very foundations of American politics, Senator Chuck Grassley has unearthed what seems to be a damning tale of intrigue, subterfuge, and corruption at the highest level of power. It is a tale that purportedly links former Vice President Joe Biden and his son Hunter Biden to a foreign national, who allegedly used bribery as a means to gain leverage and protection.
According to Grassley, the foreign national, whose identity remains veiled behind layers of bureaucracy and cryptic references in a document known as FD-1023, claims to possess seventeen audio recordings – shocking evidence of his conversations with the Bidens. Fifteen of these files purportedly document exchanges with Hunter Biden, while the other two offer alleged dialogues with the elder Biden during his tenure as Vice President. These so-called 'insurance files' were allegedly stored as a safeguard by the foreign national, a life-raft to cling onto if ever he found himself caught in the turbulent seas of a scandal.
From where I stand, folks, this is a whirlwind saga that makes Watergate look like a minor squabble. Let's delve into the murk, shall we?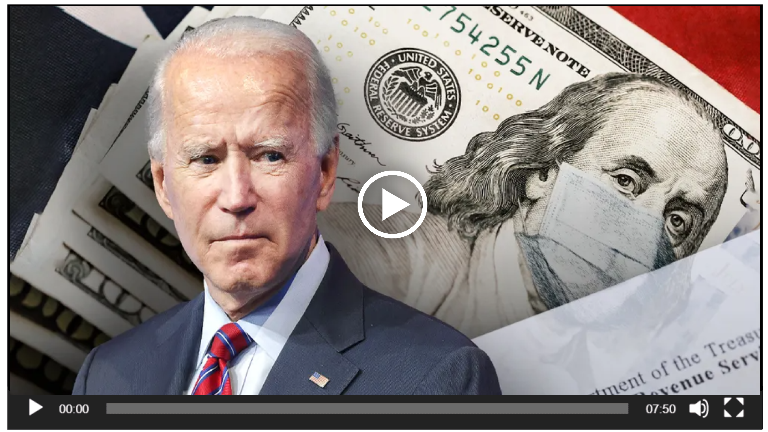 So, what is this mysterious FD-1023 document? For those not versed in bureaucratic jargon, FD-1023 is the cryptonym for a form generated by the FBI's Counterintelligence Division. This form serves as a record of contact with confidential human sources or informants. The document, handed over to the House Committee, coyly masks the identity of the foreign national with redactions. But it lays bare enough to sketch a harrowing picture.
The narrative, as painted by the FD-1023, depicts an international chess game where political influence is bartered, and clandestine recordings are held as bargaining chips. The big question, the elephant in the room, is this: Did Joe Biden, while serving as Vice President, and his son Hunter, engage in discussions that were less than above board? The existence of these recordings, if true, may suggest that the answer is not one the Bidens will like.
Chuck Grassley, the veteran Iowa senator known for his relentless pursuit of truth, has fearlessly dragged this dark secret into the cold, unforgiving glare of scrutiny. His discovery has sparked shockwaves in Washington and beyond, shaking the fortified walls of the political establishment.
Let's step back for a moment and consider the implications of this bombshell revelation. The key to understanding this scandal lies in the alleged 'insurance files' – the seventeen audio recordings. It's a scandalous concept, isn't it? Just think about it. A foreign national, allegedly brokering deals or seeking favors, feels the need to record his conversations with the Bidens as some form of collateral. It reeks of a Cold War spy novel, filled with double-dealings and dark secrets.
As we grapple with this revelation, let's not forget the potential players involved here. On one side, we have the enigmatic foreign national, the puppet master who weaves an intricate tapestry of deception. On the other side, we have the Bidens, who may have danced to the tune without realizing the entire show was being recorded.
But what does all of this mean for you and me, the average American citizen? It casts a long, ominous shadow on the integrity of our leaders. It makes us question the people in whom we place our trust to guide this great nation of ours. It shakes us to our core, making us wonder how deep this rabbit hole of corruption and deceit goes.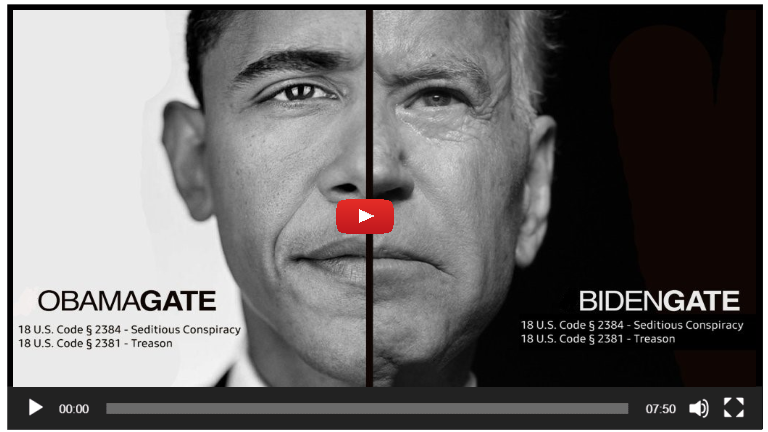 Is this the tip of the iceberg? How many more 'insurance files' are out there? How many more foreign nationals have their fingers on the pulse of our nation's secrets? These are questions that demand answers. And it is up to us, the people, to demand transparency from those who occupy the hallowed halls of power.
To conclude, Senator Grassley's revelation may have given us a glimpse into a dark, convoluted labyrinth of international bribery and clandestine dealings at the highest echelons of power. This tale of the alleged seventeen 'insurance files' has set a chilling precedent. It's a stark reminder that we must remain vigilant, lest we become mere pawns in this intricate game of power and deception.
The American people deserve better. They deserve leaders who hold their interests at heart, not those who dance with shadows in the gloom. As we watch this saga unfold, let us hope for the triumph of truth, the illumination of deceit, and the dawn of a more transparent era in American politics. It's time to bring down the curtain on this twisted performance.
The Storm Unleashed: Military Protocols Activated
In the theater of history, some tragedies forever echo, marking irreversible turning points, shaping and shifting our collective consciousness. The assassination of JFK, a cataclysm that tore at the fabric of American society, remains one such critical juncture.
In the aftermath of this harrowing event, shrouded in secrecy and imbued with whispers of conspiracy, the US Army Special Forces Green Berets activated hidden military protocols and sprang into action. As the tempest of tragedy unfolded, an intricate web of clandestine operations was unleashed on the global stage.
Real The Full Article HERE: https://amg-news.com/the-storm-unleashed-military-protocols-activated/
Also: When You Feel Like Nothing is Happening – Get Ready! – https://amg-news.com/when-you-feel-like-nothing-is-happening-get-ready/