BOOM! The Final Stages of Global Military Operations: Ground Command and Global Martial Law
Medeea Greere, an independent publisher, is now on Telegram at https://t.me/AMGNEWS2022 and exists only on reader support as we publish Truth, Freedom and Love for public awareness. Thank You for your support!
---
With whispers of global martial law spreading like wildfire, there's an undercurrent of dread that every individual must reckon with. We find ourselves in an epoch of monumental change where the invisible hand of Ground Command seeks to reshape the very core of our world order. Let's uncover the veiled truths of this seismic shift, with governments pushed into obscurity and global institutions crumbling to their knees.
The era of governments exerting dominance is over. From the secluded chambers of powerful institutions to the very pavements we tread on, the world is not what it once was. All thanks, or perhaps no thanks, to the obscure and shadowy entity known as Ground Command.
Dramatic as it may sound, the world stands on the precipice of an abyss. We are amidst a tectonic shift, a transformation more profound than any war, treaty, or geopolitical event in our lifetime. International martial law has cast its chilling shadow, with Ground Command orchestrating this mammoth upheaval.
When we speak of martial law, we often think of tanks in the streets and curfews at night. But the machinations of Ground Command are subtler, more insidious, working in the shadows, permeating the highest echelons of power, reshaping our reality.
It's astonishing, isn't it? Those mighty bastions, the recognized governments that once declared their dominance with pomp and pride, are now bankrupt and unrecognized. Their sovereignty, once an unshakeable pillar of identity, is now in tatters, desperately awaiting validation from the enigmatic Archivists and the Hall of Records through Ground Command's channels.
The Federal Reserve, which once held the world's economy in its grip, is now on notice, its power dwindling. The World Bank, the UN, the WEF—all these once-immovable institutions are mere defunct corporations. Their legacy? An obsolete reminder of a bygone era.
The World Bank, UN, WEF: Ghosts of the Past. These entities, which once dictated the terms of global economics and politics, have become whispers of their former selves. Like ancient titans turned to stone, their vast corridors echo with the silence of irrelevance.
Who or what is Ground Command? Though they've successfully evaded the mainstream limelight, their fingerprints are everywhere. While world governments scramble to regain their footing, Ground Command advances its mysterious agenda, possibly heralding a new age of global governance.
This new world order, as they label it, means international laws that overshadow national ones. No longer are individual countries the main players; the board has been reset. The game? It's changed forever.
A Sea of Uncertainty: Governments' Struggle for Recognition. Nations, once sovereign and proud, are now like boats cast adrift, their compasses shattered. They clamor to reestablish their identities, seeking validation and recognition from Ground Command and its affiliations, particularly the newly-minted Global Intelligence Agency (GIA) structures.
The Final Stages of Global Military Operations
The dawn of a new era is upon us. With its arrival, truths once submerged will surface, and a world covered in shadows will be illuminated. The forces of light are priming their arsenals for the final assault on the global deep state. Are you ready for the revelations to unfold?
The Approaching Storm. We live in times of uncertainty, a transitional phase where one era is dying and another is being born. But with every transition comes pain, revelations, and transformative moments that change the course of history. The most ferocious storm of the century looms, one of metaphoric magnitude, destined to shake the very foundation of our society.
ATTENTION: U.S. Nuclear Target Map – Do You Live In a Death Zone?
Underneath our feet, the tectonic plates of truth and deceit are about to clash. Like an impending storm, its first rumblings have already begun.
The Covert Deep State Labyrinth. For years, whispers echoed through the corridors of power about a clandestine group, an intricate web of power-brokers, the 'cabal' if you will, operating in shadows, pulling the strings, and shaping the world according to their twisted whims. This intricate deep state has been the silent puppet master, with its roots deep in government, education, finance, health, trade, and commerce.
But as the saying goes, every empire has its day. The sun is setting on their reign, and the light of truth is about to shine on their nefarious deeds.
The Final Military Onslaught. You may have heard the rumors – they're not just rumors anymore. Multiple sources have sounded the alarm. The final stages of a mammoth military operation are now taking place. Under the garb of martial law, they're on a mission. A mission to cleanse, to restore, and to usher in an era of transparency and justice.
Reports suggest that the military is poised to dismantle cabal-controlled governments globally. But that's not all. A whopping 500,000 sealed indictments are waiting worldwide, set to be executed. And when they are, the shockwaves will be felt in every corner of the globe.
10 Days of Darkness. Imagine a world where every familiar channel of communication is temporarily disconnected. No media, no internet, no phone – except for emergency calls to 911. Sounds apocalyptic? It's closer than you think. An impending global martial law is set to usher in 10 days of communications darkness.
But don't be mistaken. This isn't about sowing chaos, but paving the path for the new order. During this period, emergency broadcast systems around the globe will transmit an eight-hour documentary, a piece that promises to expose fraud, corruption, pedophilia, and all things vile that have operated behind closed doors. This explosive expose will play three times a day, non-stop, for an entire year.
The Rebirth. Post the communication blackout, we'll find ourselves in uncharted territory. As we reconnect, it won't be to the same old networks. The old systems – be it the internet, governance, education, finance, health systems, trade, or commerce – they're set to be dismantled, replaced, and renewed.
Exposing the Alleged Deep State Puppet Masters
In today's world, where information is at our fingertips, it's a wonder that secrets still persist. However, the more digital and interconnected we become, the murkier the waters of truth seem to get. The shadows of conspiracy seem to stretch across continents, entangling powerful names and organizations. And while some may dismiss these claims as fiction, a startling number of people worldwide are beginning to ask: who really are the puppeteers behind this global puppet-show?
The Central Intelligence Agency (CIA), often shrouded in layers of secrecy and tales of espionage, finds itself at the center of these allegations. Historically, their involvement in covert operations is no secret. But could they be part of something even more sinister?
Wisdom: Eight Biblical Herbs, One Supplement, A LifeTime Of Wellness and Grace
Then there are the families that are synonymous with wealth and influence. The Rothschilds, with their banking dynasty spanning Europe, and the Rockefellers, America's oil barons, have long been speculated to be at the center of world events. The sheer extent of their wealth and connections, some argue, makes it plausible for them to orchestrate events from behind closed doors.
Across the pond, the UK Elites are not spared from these accusations. Britain, with its colonial history and global influence, has seen the rise of families and individuals who wield unprecedented power. But how deep do their roots go?
Similarly, the Masons, an age-old fraternal organization, have been at the center of conspiracy theories for centuries. Their secretive nature, rituals, and influential members have fueled speculations of their possible involvement in global events.
Lastly, whispers of the Kazarian Mafia add a mysterious layer to this intricate web. Though lesser-known to the general public, those who have delved deep into conspiracy theories are all too familiar with claims of their alleged malevolence.
These groups, whether acting in cohesion or independently, are charged with unspeakable acts: from breeding grounds to horrifying trafficking rings. We live in a time where misinformation is rampant, yet turning a blind eye isn't the solution. We must ask difficult questions and seek the truth, no matter how unsettling it might be.
The old adage, "In the kingdom of the blind, the one-eyed man is king," has never been more relevant. As we dive into this abyss of conspiracy, we strive to open our eyes wider, seeking clarity amidst the chaos. We're not just looking for answers; we're fighting to reclaim control over our lives and our futures from these supposed overlords.
Yet, even in this age of information, obstacles abound. The mainstream media, which should be a beacon of truth, finds itself under scrutiny. The alleged connection to the CIA under Project Mockingbird raises questions about their credibility. Could they be manipulated tools striving to control narratives that could expose the intricate web they're part of?
WARNING: Watching The Following Video Will Give You Access To Knowledge The Government Does NOT Want You To Know About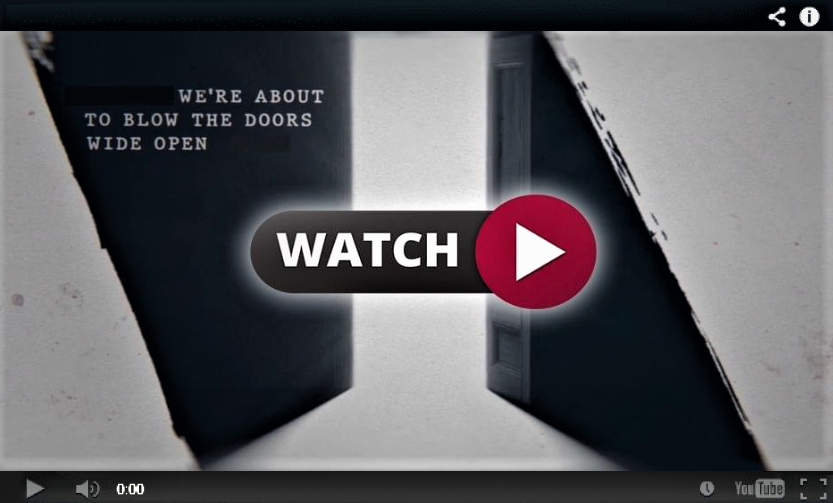 Even more harrowing is the allegation surrounding a practice known as Adrenochrome extraction. Associated with child trafficking and purported satanic rituals, it sounds straight out of a horror movie. But what if there's a grain of truth to it? How can we, as a global community, turn our backs without investigating?
The urgency is palpable. For our future, for our children, and for the very essence of truth, these chilling claims demand scrutiny. We're not just combating misinformation; we're in a battle for the soul of our society.
Dramatic? Yes. Conspiratorial? Undoubtedly. But in the era where reality often seems stranger than fiction, dismissing these allegations without due diligence would be our biggest folly.
The age of blind faith is over. We're armed with the power of inquiry and a determination to shed light on every shadow. As we pull at the strings of this vast conspiracy web, we must brace ourselves for what we might unravel. It's not just about exposing truths; it's about redefining our understanding of the world we live in.
Martial Law and the Looming Threat to Your Stockpile: FEMA Intrusion
In an era where personal freedoms are increasingly under siege, a troubling revelation emerges from the shadows of U.S. executive orders. Under martial law, the U.S. government can enter your home without heed to the Fourth Amendment and lay claim to whatever they desire. Guess who's been positioned at the front line of this intrusion? It's FEMA – once our guardian angel, now, a potential foe.
The very foundation of our democracy rests upon the Constitution, a beacon of rights and freedoms for every American citizen. But what happens when those rights, especially the cherished Fourth Amendment, are overridden?
Martial Law. Two words that can instill dread in the heart of every American. Over the decades, various presidents have signed executive orders that, in times of national emergencies, grant the U.S. government the authority to confiscate personal possessions – food, water, weapons, and more.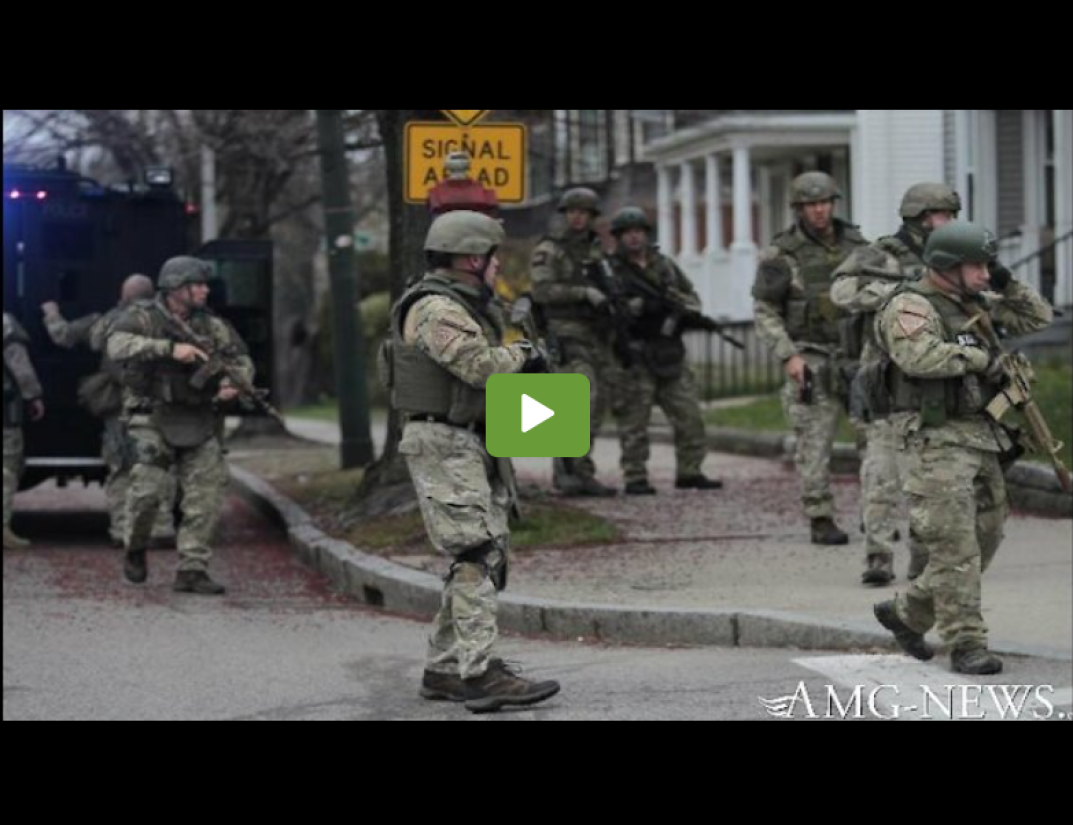 It's not some urban myth. It's in black and white. Barack Obama's 2012 order is just one link in a chain of similar orders. But while these are the details we know, what lurks in the shadows, still unknown?
Knock! Knock! The Unwanted Guest. Picture this: a serene evening at home, safeguarded by the walls that have borne witness to countless memories. Suddenly, a loud knock shatters the peace. The sight on the doorstep isn't a friendly neighbor or a mail carrier. It's FEMA, with the right to your hard-earned stockpile.
These aren't petty thieves or desperate scavengers. They come backed by a mandate, cloaked in the legitimacy of governmental orders. The real question is, why? Why would FEMA, the agency meant to be our savior in disasters, want our personal emergency supplies?
The Insidious Strategy of FEMA. Disaster relief and community assistance, these were the goals FEMA was built upon. But a closer look suggests a shift. Reports whisper of FEMA laying claim to personal stockpiles. Not just any supplies, but YOUR supplies – the ones acquired with love, diligence, and foresight.
Your neighbor, the one you teased for his obsession with hoarding? Turns out, he was on to something. But, as he diligently prepared, he may not have foreseen his stockpile turning into FEMA's emergency 24-hour supermarket.
"For the people, by the people" – a motto etched into our very fabric. But as the overreach grows, it seems to have morphed into "for the government, by your sacrifice."
If you think this sounds conspiratorial, think again. Governments worldwide have histories of overreaching when least expected. While a disaster necessitates drastic measures, shouldn't there be lines drawn in the sand?
Viral Content: The US Army's Forgotten Food Miracle
Public safety or personal infringement? A balancing act for the ages. But we must ask, how personal is too personal for the government?
What's concerning isn't the fact that provisions exist for disaster management, but the sheer breadth and ambiguity of what constitutes a "national emergency." Could your lavish pantry, prepared for your family's future, inadvertently get you on FEMA's radar?
Awareness is our weapon. Knowledge, our shield. As we delve deep into the maze of executive orders and FEMA's alleged strategies, the key is to remain vigilant.
Does this spell doom for our beloved democracy? Only time will tell. But one thing is clear – understanding the intricacies, asking the right questions, and holding our agencies accountable can pave the way for a brighter, more secure future.
Bombshell Revelation! General Michael Flynn Exposes Globalists' Secret Plot to 'Disrupt the Entire Internet'
In a bombshell revelation, that has sent shockwaves through the digital realm, former National Security Advisor General Michael Flynn has exposed a nefarious scheme concocted by globalists to undermine the very fabric of the internet.
With an iron-willed determination, Flynn has brought to light a plot that seeks to disrupt and control the internet, sending alarm bells ringing for those who value the freedom of information and expression.
Read the full article here: https://amg-news.com/bombshell-revelation-general-michael-flynn-exposes-globalists-secret-plot-to-disrupt-the-entire-internet-video/
Also: EBS, FEMA, Walmart, Underground Tunnels, Deep State, Martial Law, Concentration Camps: Complete List of 1000 FEMA Concentration Camps | The Road To Hell: Nowhere to Run, Nowhere to Hide – https://amg-news.com/ebs-fema-walmart-underground-tunnels-deep-state-martial-law-concentration-camps-complete-list-of-1000-fema-concentration-camps-the-road-to-hell-nowhere-to-run-nowhere-to-hide/
Related: The Road to Guantanamo Bay for Global Elite | To the Global Elite, I Say: Welcome to Guantanamo Bay, Home, Not So Sweet, Home! https://amg-news.com/the-road-to-guantanamo-bay-for-global-elite-to-the-global-elite-i-say-welcome-to-guantanamo-bay-home-not-so-sweet-home/
Disclaimer: The views expressed in this article may not represent the official views of Medeea Greere or the American Media Group. Stories filed under Opinion contain information from various sources that may be both, verified and unverified. Medeea Greere and the American Media Group do not make any claims as to the validity of the information expressed in the opinion section, however we do encourage the reader to do further research on their own and we hope that you will share your findings with us. The mission for the truth requires a collective effort. All statements, claims, views and opinions that appear on this site are always presented as unverified and should be discerned by the reader. We do not endorse any opinions expressed on this website and we do not support, represent or guarantee the completeness, truthfulness, accuracy, or reliability of any content posted on this website.