BOOM!!! The Ghostly Veil: Benjamin Fulford's Unmasking of a Bankrupt US Corporation
Medeea Greere, an independent publisher, is now on Telegram at https://t.me/AMGNEWS2022 and exists only on reader support as we publish Truth, Freedom and Love for public awareness. Thank You for your support!
---
In the convoluted annals of contemporary American history, the events of this month stand out like a dark blemish, forever altering the landscape of our collective consciousness. In an audacious revelation, Benjamin Fulford asserts, "The US Corporation really did go bankrupt earlier this month." This assertion plunges us headfirst into a whirlpool of confusion, disbelief, and – for those who dare to delve deeper – an unsettling awareness.
What if our reality, our understanding of the world around us, is nothing more than an intricately woven tapestry of corporate theatrics? What if the primetime news that streams into our living rooms every day is not an objective mirror reflecting global events, but a finely-tuned, carefully orchestrated performance? The implications are staggering, the evidence clear.
Deeper than the corridors of power lies a morass of bankruptcy, subterfuge, and power struggles that would make Machiavelli cringe. Welcome to the United States of today, where truth is stranger than fiction and conspiracy is the order of the day.
Theater, my friends, is not confined to Broadway. It's playing out in the echelons of power, shaping the nation and the world in ways few dare to comprehend. The stage was set long ago when the US Corporation, despite its soaring eagle emblem and booming voice, fell into bankruptcy. It wasn't whispered in hushed tones; it was a deafening crash. And if you've been watching the news lately, the theater of the absurd has just kicked into overdrive.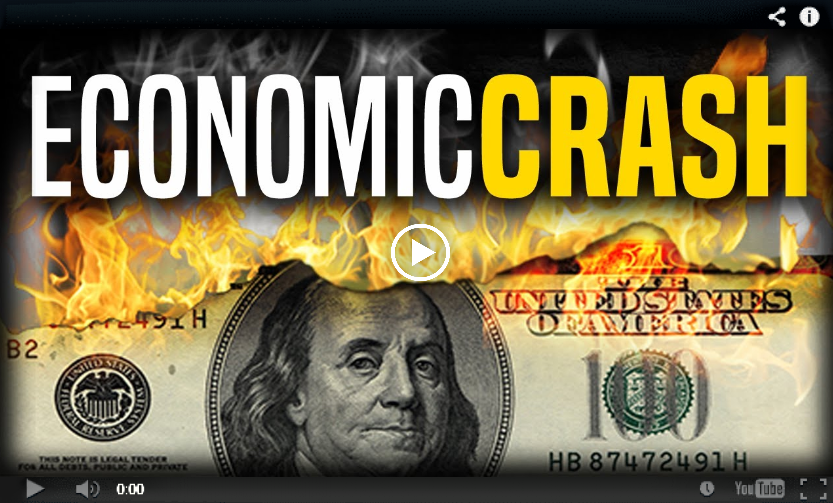 The curtain first rose on the eerie spectacle of a ghost town masquerading as the nation's capital. Yes, I'm talking about Washington DC, a city of power, pomp, and circumstance, now deserted. Federal workers, the gears in the machinery of state, have seemingly chosen to stay home – perhaps for good. These halls of power, once thrumming with life, now stand as empty as a haunted house. A confirmation of this came from a news item that told the tale of the city's struggle.
It isn't just the vacant offices. The mighty UN Headquarters in New York, a symbol of international diplomacy and global governance, has seemingly closed its doors. This isn't some seasonal shutdown; the building, a property of the renowned Rockefeller family, is apparently shuttered. Is it merely coincidence or a symptom of a larger, more nefarious design?
The plot thickens. The lifelines of trade – our ports – are closing one after another. Seattle, among others, has been forced into inactivity. The so-called 'reason'? Labor disputes. As if overnight, the workers decided to abandon their posts en masse. Let's not forget that these ports are the very pulse of our nation's economy, vital arteries of commerce now blocked, leaving the body economic gasping for breath.
A farcical subplot to this economic opera is the halted attempt to use Taiwanese and Thai royal gold to resuscitate the ailing US Corporation. Exports to the US have been cut off, the trade tap suddenly dry. The demand, as surreal as it sounds, is for Donald Trump to be reinstated as public president. Not for his policies or his popularity, but as a bargaining chip in this high-stakes game of corporate chess.
However, it's the media that adds a touch of absurdity to the narrative. The Donald Trump indictment story has been an unwelcome distraction, a smokescreen, if you will. The charge? Keeping government documents at his home – something that isn't even illegal. This 'Trump indictment' is evidently part of a masterstroke by his Rothschild/Harriman backers to checkmate the Rockefeller's "Joe Biden" avatar.
Their strategy is ingenious: indict Trump and create a legal precedent. Then, with the law on their side, target "Biden". As if on cue, the media – seemingly an unwitting pawn in this game – reported simultaneously about Congressional hearings on Biden accepting "$5 million in bribes." Who knew an indictment could be so…convenient?
Friends, these are not random happenings; they are symptoms of a convoluted, corporate labyrinth where political power and wealth intersect. The bankruptcy of the US Corporation is not just a financial event. It's a cataclysmic political earthquake, rattling the foundations of our society and shaking us out of our complacency.
"America First": $10,000 Trump Checks, a Handcrafted Golden Wallet, a Certificate of Authenticity, and the 24K Golden Trump Dollars. These golden notes are a powerful emblem of American freedom and patriotic pride!
There's a bigger game at play here, where we, the common citizens, are mere spectators. A game where bankruptcy, corporate maneuvering, and political shadow-boxing are acted out on a global stage, their repercussions felt in our homes, our jobs, and our lives.
As we peel away the layers of this political theater, it's important to remain vigilant, to question, and above all, to seek the truth. The world is a stage, my friends, but let's not forget who's writing the script. The drama is far from over, and the denouement is yet to come.
We're not just observers, we're part of the story. And as this intricate drama unfolds, it's our responsibility to question, to probe, and to unmask the real players behind the scenes. Our voice, our resistance, our refusal to accept the status quo is our weapon. Because the truth, like an infectious melody, is undeniable. So let's begin. Let's dig deeper. Let's expose the real actors behind this grand American bankruptcy play.
Behind Closed Doors: Unmasking the High-Profile Deceit and Betrayal
What happens when the trusted custodians of democracy start playing a dangerous game of deceit and betrayal? When representatives, informants, tech giants, and global organizations are all entangled in a murky web of controversial revelations, who do we trust?
Beneath the glossy veneer of political correctness and diplomatic jargon, a tumultuous storm is brewing. Rep. Paulina Luna, in a shocking revelation, unveils a scenario that seems more like a Hollywood spy thriller than the halls of the House Oversight Committee. She notes, "The FBI is afraid their informant will be killed if unmasked, based on the info he has brought forward about the Biden family."
A chill runs down our spine as we ask, who is this informant that the FBI fears could be silenced forever? Why are the Bureau's sturdy bastions of witness protection trembling, and what lethal secrets about the Biden family have been unearthed?
Don't Miss This
The GCR and NESARA GESARA are Upon Us! The Imminent Global Currency Reset: Black Swan Event, QFS, EBS, The Insolvency of 9 Nations & Global Market Crash
Let's look to Jens Psaki Rockefeller for answers, who, instead of soothing our rattled nerves with insights into the mystery, is engrossed in discussing fears of Trump's retribution. Perhaps the former FBI head, James Comey, could have been more enlightening on this matter, had he been asked the right questions.
Amidst this whirlwind, the US military is seen striding towards what seems to be a newfound clarity. US ARMED FORCE RADIO, erstwhile a staunch Biden propaganda machine, has now shifted its narrative towards reporting the alleged "Biden" bribery scandal. As evidence of this shift in allegiance, Trump now appears to be under the protection of military personnel, and not the Secret Service. A silent coup, a change of guard, or a strategic chess move?
But the saga of deceit doesn't end here. Last week, Mark Zuckerberg Rockefeller made a startling confession. Meta, or Facebook, as we know it, was guilty of censorship during the COVID pandemic. A public admission to a war crime, this makes Zuckerberg, and potentially other tech honchos of Google, etc., liable to arrest.
Meanwhile, the World Health Organization (WHO), bankrolled by Bill Gates and the Rockefellers, seems to be embroiled in an inhuman scandal of catastrophic proportions. Accusations of fraudulently sterilizing millions of Kenyan women with 'tetanus' vaccines have cast a damning shadow over their credibility. If these allegations hold water, then the WHO, Gates, the Rockefellers, and their ilk, could be indicted for war crimes.
As we delve deeper into this labyrinth of secrets and lies, we realize the harsh truth. We are caught in a shadow dance where the lines blur between heroes and villains, truth and propaganda, right and wrong. It's a world where covert wars are waged in silent boardrooms, and clandestine deals sealed behind velvet curtains.
These revelations challenge our notions of democracy and accountability. As the great American facade crumbles, it uncovers a twisted tale of power and betrayal. It's a wake-up call for every citizen to question, to challenge, and to reclaim the truth.
This unfolding drama, this 'high-stakes game of truth or dare', beckons us to remain vigilant. To understand that every headline, every confession, every revelation is a piece of a jigsaw puzzle that could change the narrative of our world.
In conclusion, we find ourselves standing on the precipice of a dramatic revolution. Will we accept the spoon-fed narrative of the mainstream, or will we dare to venture beyond the smoke and mirrors to seek the truth? Let us remember – our voice, our resistance, and our relentless pursuit of truth can turn the tides. The choice is ours, and the time is now.
Trump Has Set the Internet Ablaze Once Again With His Latest Video! M A G A
Headlines are ablaze and keyboards are rattling across the globe – the internet is in an absolute uproar! Donald Trump has posted yet another incendiary video, leaving no room for anyone to question his indomitable spirit.
He has often been compared to a lion, standing tall amidst the chaos, roaring against the wind. His latest post underscores this image – fierce, unyielding, and defiantly charismatic. A born leader, he is a beacon of resolve in a sea of wavering stances and shaky promises.
It's not just about his words, though. It's about the way he holds himself. Just as a lion commands respect in the animal kingdom, Trump demands attention in the political arena. He's a natural leader, a fighter, a winner. And like it or not, that's a trait that's both admired and feared. . .
READ MORE HERE: https://amg-news.com/trump-has-set-the-internet-ablaze-once-again-with-his-latest-video-m-a-g-a/
ALSO: Disclosure: Classified Documents Expose the Unseen Chess Game, Obama, FISA, FISC, and the Military Coup Against Trump – https://amg-news.com/disclosure-classified-documents-expose-the-unseen-chess-game-obama-fisa-fisc-and-the-military-coup-against-trump/