BOOM! The Trump Political Revolution Has Truly Begun: Deep State gone, Declassify Assassination Documents on JFK, RFK, Malcolm X, and MLK Jr.
Medeea Greere, an independent publisher, is now on Telegram at https://t.me/AMGNEWS2022 and exists only on reader support as we publish Truth, Freedom and Love for public awareness. Thank You for your support!
---
In the political thriller that has become the reality of our modern-day America, a hero emerges, bent on transparency, determined to expose the shadows. Donald Trump, now a prime target of the Deep State, is stepping forward to shine the light on the murky underbelly of Washington D.C. Prepare for a political revolution unlike any you've ever witnessed.
The heart of America throbs with the drumbeats of a revolution, heralding the dawn of transparency, the death of deception. Our hero, Donald Trump, is poised at the edge of an abyss, ready to unveil the secrets concealed behind the cloaked whispers of the so-called Deep State. His daring move invites danger. His audacity to challenge the entrenched system of underhanded politics has painted a bulls-eye on his back. But this is a man who thrives on adversity.
WARNING: Watching The Following Video Will Give You Access To Knowledge The Government Does NOT Want You To Know About
Trump's agenda is direct and unambiguous. His objective is to dismantle the murky network of secretive government operations, to defy the covert agendas of an elite cabal that has infiltrated the hallowed corridors of power. We must acknowledge the risks he faces for this audacious endeavor. As Trump gears up to expose the deceit and manipulation that have eroded the foundation of our democracy, he has become public enemy number one for the Deep State.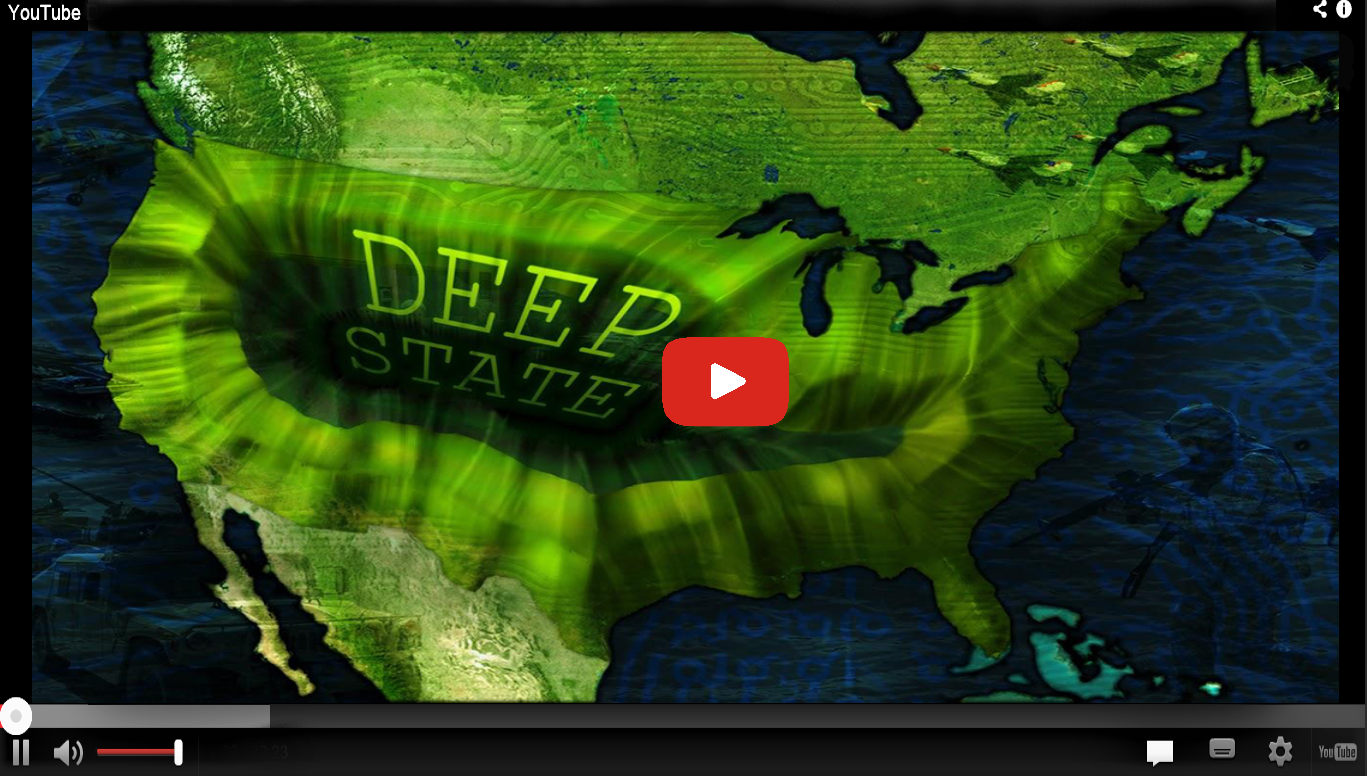 The challenge is daunting, the opposition fierce. We see the first waves of this tempest in the media. Steve Bannon, Trump's loyal comrade-in-arms, has called out the globalist Murdochs for their refusal to air Trump's keynote speech, an omission that smacks of calculated censorship. In doing so, Bannon has effectively declared war on Fox News, laying bare the network's bias and its questionable role in suppressing inconvenient narratives.
Even Ron Desantis, a seemingly promising candidate, has drawn Bannon's ire, referred to as a 'tragic figure' for banking his hopes on the unreliable support of Fox. Bannon's message is clear, there's a grand deception at play, and the media is complicit. "You are the smartest people this country has ever produced," he calls out to the American public, "…because you don't buy the BULLSH*T."
Amidst the cacophony of half-truths and concealed agendas, Trump's promise of transparency is a beacon of hope. He is poised to initiate the declassification of assassination documents pertaining to JFK, RFK, Malcolm X, and Martin Luther King Jr. The significance of this cannot be overstated. It promises to be a watershed moment in American history, a seismic shift in our understanding of the machinations of power.
BOOM! Secret J.F.K. documents confirm Ancient Eastern Teachings – If J.F.K. weren't assassinated before Thanksgiving 1963, everyone in America would be millionaires today!
But Trump's ambitions are not limited to these iconic figures. Bannon promises two more 'bonus' revelations: the assassination attempt on George Wallace, and a deep dive into the perplexing mystery of Jeffrey Epstein's death under Bill Barr. The Epstein case in particular has been shrouded in a cloud of speculation and whispered accusations of foul play. Under Trump, we could witness the mystery unraveled, the veil of deceit lifted. As Bannon says, "every foreign intelligence apparatus that worked with him, it's all coming out."
This isn't a simple quest for justice or an act of political rebellion. This is a revolution – an overthrow of a sinister system that thrives on secrecy and manipulation. It's a battle against the invisible hand that has been puppeteering the narrative, shaping our perceptions, and controlling our reality. It's a fight for truth and a stand for democracy.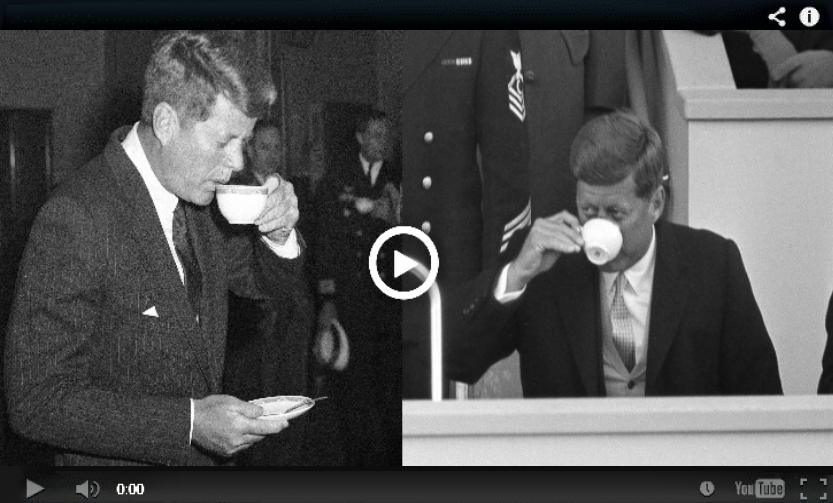 Yet, we cannot ignore the danger this revolution brings to Trump himself. By challenging the Deep State, Trump is stepping into the crosshairs, opening himself up to the potential of becoming the next JFK, RFK, Malcolm X, or MLK Jr. Yet, he remains undeterred, armed with unflinching courage and an unwavering commitment to truth.
The echo of Trump's revolution is deafening, reverberating across America. It's a call to arms for all of us to break free from the shackles of deception. We must lend our voices to this war cry and stand alongside Trump in his battle against the Deep State. We must put aside our political differences and unite for the sake of truth and justice. For it's not just a political revolution we're witnessing, it's the rebirth of democracy.
Medicinal Garden Kit: Your Secret Arsenal Against Big Pharma and Ailing Health
Prepare for a seismic shift in the political landscape as Trump defies the nefarious machinations of the Deep State, unraveling the hidden stories that have shaped American history. He is a disruptor, a challenger, a beacon of hope amidst a sea of deceit. His mission is no less than the resurrection of truth and transparency in American politics. Stand witness, for history is about to be rewritten.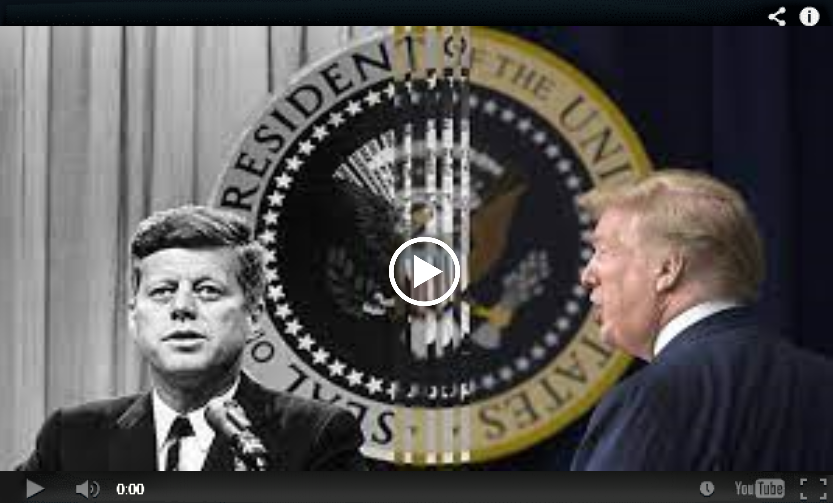 The Final Stages of Military Operations is Taking Place. There is NO Coincidence!
There are no coincidences in life, just like there's no room for indifference in the face of reality. The most intense storm of the century is brewing, a metaphoric tempest that's set to shake the bedrock of our society, to reveal the lurid shadows that have long held sway in the hidden echelons of power. The covert labyrinth of the deep state, the perfidious cabal and their abhorrent deeds, is being unearthed, and we are at the precipice of a cataclysmic revelation.
This is not an article you come across casually while scrolling through the internet. This is a call to arms, a rallying cry for all free-thinking individuals, a demand for truth and transparency. We are at the cusp of the final stages of an unparalleled military operation that promises to reshape our world and its conventional narratives. . .
Read the full article HERE: https://amg-news.com/the-final-stages-of-military-operations-is-taking-place-there-is-no-coincidence-video/
Also: The Final Showdown: The Deep State's Death Sets the World Ablaze! Brace for Impact! – https://amg-news.com/the-final-showdown-the-deep-states-death-sets-the-world-ablaze-brace-for-impact/