BOOM!!! We're Going Through a Phase of EXPOSURE WATCH!
Medeea Greere, an independent publisher, is now on Telegram at https://t.me/AMGNEWS2022 and exists only on reader support as we publish Truth, Freedom and Love for public awareness. Thank You for your support!
---
The Exposure Watch: Unraveling the Unprecedented Surge in Military Activity Across the U.S. and Canada
An unexpected surge in military activity is currently rocking the United States and Canada. Residents have been witnessing a spectacle worthy of a Hollywood apocalypse movie right in their own backyards. Stealth bombers, military choppers, and armored vehicles – an unusual sight for the peaceful neighborhoods of North America, but, alarmingly, not anymore. This article uncovers the dramatic unfolding of this exposure watch, following an escalating pattern that seems to be more than just military exercises.
BOOM! Imagine waking up to the thunderous rumble of tanks cruising down your city streets, the ominous whir of military helicopters overhead, and the sight of armored vehicles trundling past your homes. An unnerving reality straight out of an apocalyptic movie, isn't it? It's a chilling scene that would make even the bravest among us shudder. Yet, for many residents across the United States and Canada, this cinematic reality has been playing out right in their neighborhoods since Saturday, June 17. »»» An In-Depth Analysis Into Current Global Events
We're in the midst of a phase that I'd like to call the Exposure Watch. This name may sound cryptic, but the unfolding events that have catalyzed this watch are nothing short of alarming. The latest generation of planes flies ominously over the skies of America, their stealthy shadows stoking an undercurrent of fear and apprehension.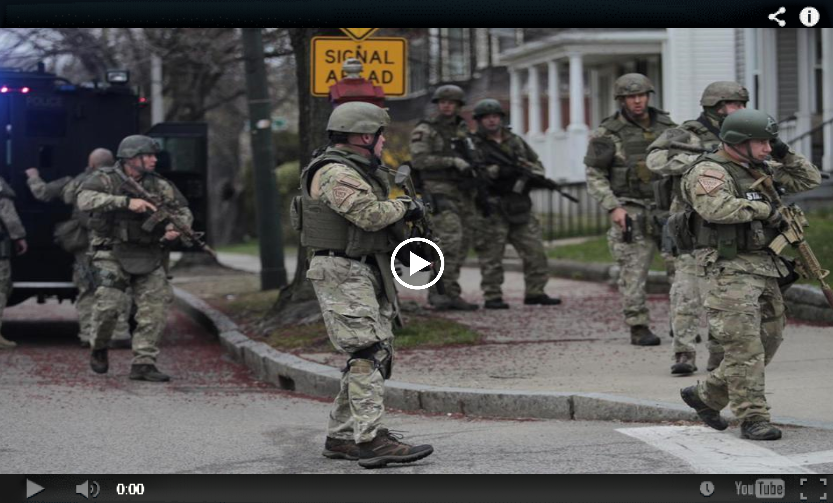 Military choppers, armed and ready for battle, have been buzzing like infernal hornets over our suburbs. Their nerve-wracking noise has been the soundtrack to the lives of countless Americans over the past few days. Terrified children scurry to the safety of their homes, their innocent playtimes disrupted by the unnerving sight and sound of these airborne steel beasts.
VIDEO: BOOM!!! We're Going Through a Phase of EXPOSURE WATCH (you must see these videos)
But it's not just the sky that's been taken over by this sudden show of might. Reports from reliable military sources suggest that missile defense systems are being moved to various locations on the U.S. West Coast. The presence of B-2 Spirit stealth bombers over Minnesota only adds another layer to this mystery. Why this sudden mobilization? What are the powers-that-be preparing for? The questions are as countless as they are unnerving.
Unusual military activity has been observed in a host of U.S. states over the past five days. The list reads like a roll call of the nation's heartland and includes New York, Pennsylvania, Idaho, California, Kentucky, South Carolina, Michigan, Iowa, Arizona, Texas, Oklahoma, Washington, Virginia, Colorado, New Jersey, and North Carolina. This isn't just a minor blip on the radar. We're talking about an unprecedented pattern of military movement across the length and breadth of the country.
The narrative unfolding here is dramatic, and I'd be remiss not to address it in a way that mirrors its intensity. The stakes are high. The game is changing. Our skies, streets, and backyards are now the stage for a show of power that has left many of us with more questions than answers. Is it a prelude to a great revelation, or is it just a demonstration of military prowess?
One could dismiss this as a routine military drill or a series of unrelated, coincidental events. However, the widespread nature of these occurrences, the timing, and the variety of assets involved all seem to point in a different direction. Something bigger, something far more significant than just military drills, appears to be at play here.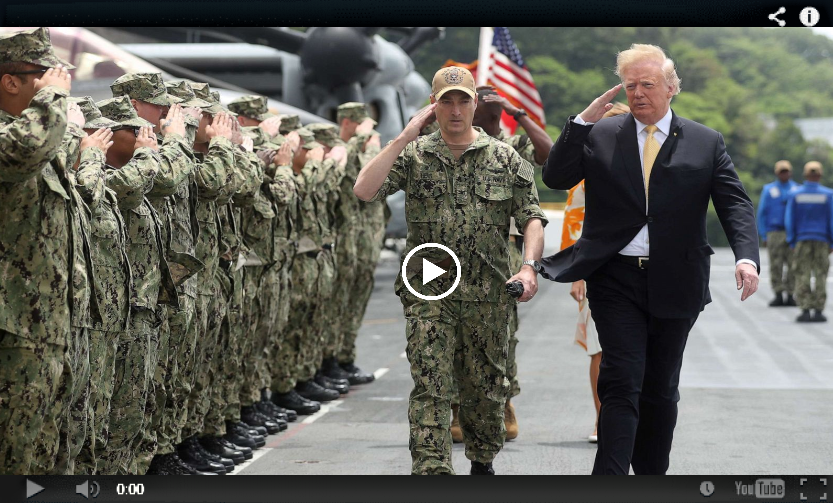 What's even more intriguing is that these military operations aren't limited to the U.S. alone. Our neighbors to the north, Canada, have also reported similar unusual military activities in their skies and on their streets. Are we staring at a coordinated series of military actions stretching across the North American continent? The evidence certainly seems to suggest so.
Let's not forget that we're not passive observers in this grand scheme of things. We're players on this field, whether we like it or not. We've been thrust into the role of unwitting spectators in a theater of power, our everyday lives now marked by the sights and sounds of this unexplained military extravaganza.
The government's silence on this issue is deafening. Are they turning a blind eye to our concerns, or are they themselves in the dark? Are we the victims of a vast, tangled conspiracy, or are we merely pawns in a grand chessboard of geopolitical power play? »»» ATTENTION FELLOW PATRIOTS. It's Happening! USA Financial System Collapse Is Imminent!
As we grapple with these questions, we must remember one thing: knowledge is power. Stay informed. Stay vigilant. The Exposure Watch is just the beginning. What follows next could very well change the world as we know it.
In this age of information and disinformation, it's all too easy to lose sight of what's really happening. But that's where we must draw upon our collective strength. We must stay united, share our experiences, our observations, and seek answers to our questions.
"America First":  Brace Yourselves… A Storm is Coming! You Just Have to Know Where to Look!
In conclusion, the events of the past few days are a wake-up call. They serve as a stark reminder of the turbulent times we live in, and the importance of staying informed and aware. As we traverse through this Exposure Watch, let's remain vigilant and ready to navigate the tides of change.
The tale of this Exposure Watch is still being written. We are living through history, witnessing a monumental show of military might that is stirring the waters of peace in our countries. But let's remember, we are not mere spectators. We are the protagonists in this unfolding drama. Our strength lies in unity, our weapon is knowledge, and our shield is awareness. As we march forward through these tumultuous times, let us remember that we, the people, are the ones who can shape the narrative.
Stay informed. Stay vigilant. The Exposure Watch continues.
Trump's Devolution: The Most Astonishing Military Operation of All -Time! Unprecedented Warfare!
The Hidden Chronicles of The Devolution Plan: Declassifying Secrets, Unraveling Truths, Military Might – The Last Line of Defense
Amid the shadows of geopolitics, a tantalizing narrative is emerging – the classified U.S. military operation known as the Devolution Plan. Woven with strands of high-stakes strategy and brimming with covert power dynamics, this clandestine maneuver, designed to preserve President Donald Trump's administration, is a story yet to be fully told. Read on, and dare to glimpse into a world shrouded in secrecy, where whispers of democracy's survival and declassified revelations echo!
The covert world of the Devolution Plan is an intricately designed labyrinth that reaches far beyond the realm of your average military strategy. Secretly crafted by the U.S. military, this operation was ostensibly concocted to safeguard and uphold President Donald Trump's administration against unforeseen threats and dark machinations. However, what truly lies beneath the surface of this classified strategy? Why were figures like Ezra Cohen Watnick given such unbridled authority? These burning questions are merely the tip of the iceberg!
Read the full article HERE: https://amg-news.com/the-hidden-chronicles-of-the-devolution-plan-declassifying-secrets-unraveling-truths-military-might-the-last-line-of-defense-video/
Also: Delving Into the Depths: Haiti, Clinton, Mossad, Obama Gate, FISA-Gate and The Perfect Storm of Global Intrigue – https://amg-news.com/delving-into-the-depths-haiti-clinton-mossad-obama-gate-fisa-gate-and-the-perfect-storm-of-global-intrigue/