BOOOM! Social Media Influencer Armies Driven by DARPA Tech and the "Disinformation Governance Board" Gets Rebooted to Advance Deep State Propaganda
Medeea Greere, an independent publisher, is now on Telegram at https://t.me/AMGNEWS2022 and exists only on reader support as we publish Truth, Freedom and Love for public awareness. Thank You for your support!
---
On the Government and Intel Community using A.I. resources to track truthers, establish "micro-influencer" armies, and advance Deep State propaganda!
It's been in the news lately that a talent agency managing TikTok stars was paid hundreds of thousands of dollars by the Democrat National Committee to promote political messaging through their signed influencers. While this may be surprising news to some, this issue of taking to social media to drive propaganda through influencers stems back years and involves assistance from some of the most powerful government and intelligence agencies in the land.
Let's begin with details about the TikTok/DNC story:
Democrat TikTok shills exposed
Palette Media manages over 60 social media influencers across various platforms including many of the young activists with the liberal organization "Gen Z For Change" and two mega TikTok stars, Harry Sisson and Chris Mowrey. Federal Elections Commission data recently discovered shows that Palette Media Management received $210,000 from the DNC.
In fact, we can trace the leveraging of internet influencers for political propaganda purposes back a few years earlier, with government created technologies and retired military officials involved.
"Defeat Disinfo" and "People First"

On May 1st 2020, it was reported by the Washington Post that a new political action committee advised by retired Army Gen. Stanley McChrystal, the former head of U.S. forces in Afghanistan, was formed to "deploy technology originally developed to counter Islamic State propaganda in service of a domestic political goal — to combat online efforts to promote President Trump's handling of the coronavirus pandemic."
The group, Defeat Disinfo, will use artificial intelligence and network analysis to map discussion of the president's claims on social media. It will seek to intervene by identifying the most popular counter-narratives and boosting them through a network of more than 3.4 million influencers across the country — in some cases paying users with large followings to take sides against the president.

The initiative reflects fears within the Democratic Party that Trump's unwavering digital army may help sustain him through the pandemic, as it has through past controversies, even as the economy craters, tens of thousands have died, and Trump suffers in the polls.

The initiative is run by Curtis Hougland, whose received initial funding for the technology from DARPA, the Pentagon's research arm, as part of an effort to combat extremism overseas. He insists Democrats are ill-prepared for the looming battle over information and attention, which is bound to play an outsize role in November.
Using DARPA technologies to "combat online efforts to promote President Trump's handling of the coronavirus pandemic", sounds fun. Their mission likely extended far beyond just the coronavirus messaging to include many other political efforts.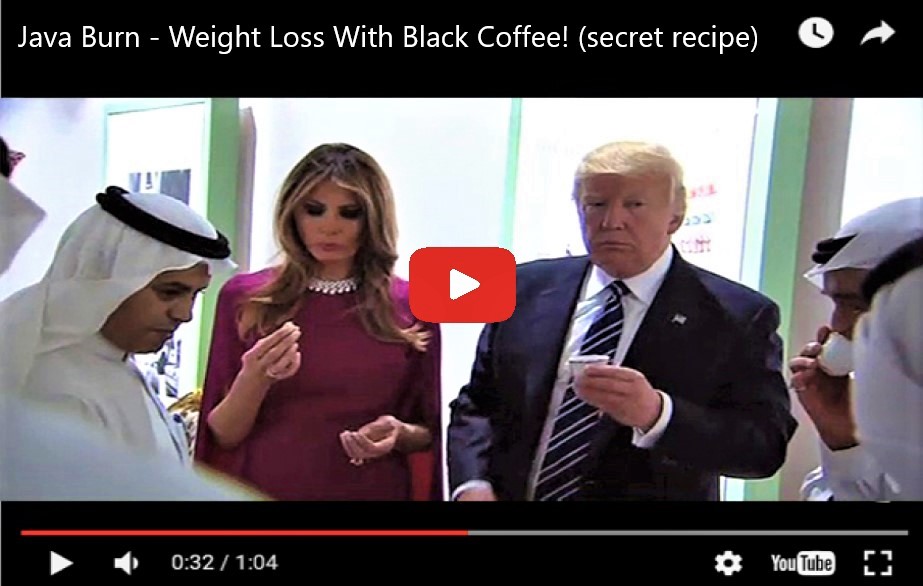 It appears the objectives for Defeat Disinfo were met, as their last posts on social media platforms Instagram and Twitter were in August and November of 2020, respectively. Their website is no longer available, and the last Wayback archive of their website is from March 9th, 2021. There is scant information online about how exactly they went about utilizing their technologies or leveraging influencers to conduct their information operation efforts, all of this likely behind closed doors.
The founder of Defeat Disinfo, Curtis Hougland, also a former contractor for DARPA, is now running a project called "People First", which much like Palette Media Management, conducts marketing via "precision microinfluencers". From their website, People First aims to "identify, recruit, and manage personal and visual content from any community by combining a state-of-the-art tech platform with a team of human organizers".
Here are some campaigns they worked on for majors brands:
Looks like Palette Media is just a drop in the bucket of social media information operations, and these groups using influencers are apparently quite effective.
A recent article from "Campaigns & Elections" detailing the April 2023 Wisconsin Supreme Court elections actually highlights how effective People First was in swaying the vote.
On these apps and against the controlled influencers is now where our main battles now lie.
Newer DARPA information warfare programs
Focusing for a moment on DARPA, this Dept. of Defense research and development agency has long been used for information warfare operations, and now they seem more busy than ever.
You may be privy to the idea that Facebook is actually a DARPA/CIA creation to track the behavior of their billions of users. If not, look into the DARPA-created program "Lifelog", with a mission statement essentially matching what Facebook is and does. DARPA terminated the Lifelog program on February 4th, 2004 – and coincidentally which company was founded on February 4th, 2004? Facebook.
This means Facebook was essentially tax payer funded. I basically paid for my own censorship on Facebook. Lovely. Remember, the CIA doesn't have legal authority to run operations on American soil so they use backchannels like private media/tech corporations or public universities to run the missions for them.
Define Surveillance State.
DARPA's work to track, control, and manipulate public perception is only evolving, two recent programs from the last two years are focusing on exactly that.
Meet the Influence Campaign Awareness and Sensemaking (INCAS) and Modeling Influence Pathways (MIPs) programs.
DARPA is looking to automate its understanding of how information flows from fringe to mainstream platforms with a new AI research opportunity.

On May 4, 2022, the Defense Advanced Research Projects Agency (DARPA) issued an AI research opportunity for Modeling Influence Pathways (MIP), which "seeks to connect information flows into pathways used to disseminate and amplify mis-,dis-, and manipulated information."

Rather than attempting to come up with analytics for detecting misinformation, disinformation, or manipulated information, MIP is focused on modeling the pathways that the information flows through.

These information pathways include:
– Social Media
– Memes
– Blogs
– Videos
– Human Subjects
– And more
It sounds like the Deep State is quite nervous about how effective that We the People are at dominating this information war on the social media landscape.
The program manager for ICANS and MIP is Dr. Brian Kettler, who moved from Lockheed Martin to DARPA in 2019.
WARNING: Secret NASA experiment confirms 500 B.C. Chakra teachings: HOW YOU CAN ACTIVATE YOUR INTERNAL "WEALTH DNA"!
In digging into Kettler, I found that he was a panelist at the Dept. of Defense Symposium on Information Strategy and Political Warfare in June of 2022. The panel was titled "Current Status of Measures and Assessment in OIE" (OIE = operations in the information environment), and on it were representatives from the Atlantic Council, globalist think tank in Washington D.C., and MIT's Lincoln Laboratory.
Also discussed within the Sociable article referenced above is the link between DARPA and the Department of Homeland Security, who could be working together in analyzing information pathways and identifying "offenders" of… sharing too much truth, I guess?
In modeling the flow of information, the Pentagon's research funding arm could potentially give the Department of Homeland Security (DHS) a powerful tool for its incoming "Disinformation Governance Board," which critics are already calling the "Ministry of Truth."

The DHS already has a DARPA-like agency under its Science & Technology Directorate (S&T) called the Homeland Security Advanced Research Projects Agency (HSARPA), which has also coordinated with DARPA.

For example, in August, 2020, DHS' S&T transferred its explosive threats-detecting technology over to DARPA to "help keep our warfighters and our nation safe from weapons of mass destruction (WMD) threats."

Another DARPA/HSARPA connection is former HSARPA Director and DARPA program manager Paul Benda, who "was the de facto head of R&D for the DHS, the senior executive in charge of the design and installation of all security systems on the Pentagon Reservation, and a program manager at DARPA," according to his bio.
I'm sure you remember the "Disinformation Governance Board" that the Biden Administration created in April of 2022, just last year. It was an advisory board under the Department of Homeland Security with the stated function to
"protect national security by disseminating guidance to DHS agencies on combating misinformation, malinformation, and disinformation that threatens the security of the homeland."
It was quickly laughed out of oblivion and received so much backlash that DHS Director Alejandro Mayorkas disbanded the board on August 24, 2022.
Well, it looks like we have another "Ministry of Truth", this time under the Director of National Intelligence. This one is called the Foreign Malign Influence Center and was quietly admitted to Congress by DNI Director Avril Haines last week, even though the website for the Foreign Malign Influence Center states it was activated on September 23, 2022.
Just The News reports on May 8th, 2023:
Critics are sounding the alarm that a new federal office to shield U.S. public opinion from purported threats of foreign disinformation is a thinly veiled reboot under a new name of the abortive Disinformation Governance Board, the Homeland Security Department office abandoned after being defined in the public mind as an Orwellian "Ministry of Truth."

Housed in the Office of the Director of National Intelligence, the new Foreign Malign Influence Center was launched with little public notice but is already provoking fears that it will use overstated foreign threats as a pretext to interfere in domestic political debate or will duplicate other federal efforts, especially a controversial State Department unit that tries to squelch populism abroad.
The acting Director of the Foreign Malign Influence Center is Jeffrey K. Wichman who spent over 30 years at the CIA holding such positions as Senior Cyber Analyst for the Directorate of Digital Innovation and The Director of Analysis for the Center for Counterterrorism.
Sounds exactly like someone they would tap to help the national security state fight against truth tellers on social media.
And with our found connections between DARPA and the DHS, I wouldn't be shocked if the R&D from those programs make their way over to this new "Foreign Malign Influence Center". I'm curious if this center will be involved in using social media influencers for their operations, seems to be the cool new tactic these days.
Conclusion
The main battle front in the fight for We the People's truth and freedom is on social media. Many are shifting away from the mainstream media, especially the younger generation, and they're now getting their news and opinions influenced by computers and personalities on social platforms.
The Deep State is concerned about the social media front so much that they're investing millions, if not billions of dollars into a web of non-profits, NGOs, political action committees, and private companies that track information pathways, conduct "fact check" reporting, and create armies of social media influencers to push their propaganda. We are doing a fantastic job in this fight, showing by how much effort [they] are putting into this information war, but we must not stop now.
We must continue the fight, and focus on destroying their narratives on these social media apps. Our fight is not only against mainstream narratives, but also the ridiculous conspiracy clickbait that is planted into the truth community to undermine it.
Let's finish the job.
BOOM! THE PENTAGON PEDOPHILES: Over 5,000 Pentagon Department of Defense, U.S. Military, DARPA, NSA and NASA Employees Involved in Child Pornography (VIDEO)
BOOM! DARPA & Moderna Teamed up to Create mRNA Gene Therapy Injections Which Led to a Deadly COVID "Vaccine" (video)
SOURCE: https://www.jordansather.com/