BREAKING! Biden just F**KED up BIG TIME and Putin and OPEC Called His Bluff
Medeea Greere, an independent publisher, is now on Telegram at https://t.me/AMGNEWS2022 and exists only on reader support as we publish Truth, Freedom and Love for public awareness. Thank You for your support!
🚨 Urgent: American Media Group faces active censorship attempts by powerful organizations and institutions. Please help spread the word.📢 #FreedomOfSpeech, #MediaFreedom
---
America's National Debt Soars as Energy Crisis Grips the West: OPEC Challenges Biden
In a shocking turn of events, we bring you the latest breaking news on two major economic fronts that have the world on edge. First, we delve into the alarming numbers surrounding America's national debt, a financial burden that threatens to cripple the nation. Secondly, we explore the dire energy crisis currently gripping both Europe and the United States, with OPEC taking center stage in a high-stakes battle over oil production and prices. Brace yourselves, as the future looks bleak, and the ramifications are far-reaching.
As the world grapples with unprecedented challenges, it is imperative to stay informed about the critical issues shaping our economic landscape. Today, we bring you a comprehensive analysis of two impending disasters that threaten to send shockwaves throughout the global economy. From the soaring national debt in the United States to the energy crisis plaguing Western nations, the stakes have never been higher.
America's Soaring National Debt: A Looming Catastrophe
The financial health of the United States has long been a cause for concern, but recent developments have taken this concern to a whole new level. America's national debt, a ticking time bomb that has been quietly accumulating for decades, is now poised to explode, with dire consequences for future generations.
THE RED PILL: Make More Money or Lose Everything You MUST Decide TODAY!
The national debt of the United States has surpassed a mind-boggling $30 trillion, and it shows no signs of slowing down. This colossal debt burden is the result of years of unchecked government spending, budget deficits, and fiscal irresponsibility. With every passing second, the debt clock ticks relentlessly, bringing us closer to an economic catastrophe of epic proportions.
The Biden administration's spending spree has only exacerbated the national debt crisis. Trillions of dollars have been allocated to various stimulus packages, infrastructure projects, and social programs, all funded by borrowing and printing more money. While these initiatives may appear well-intentioned on the surface, they are pushing the nation perilously close to the edge of a fiscal abyss.
A debt-driven economy is a house of cards waiting to collapse. As interest payments on the national debt continue to rise, they will inevitably consume a larger portion of the federal budget, leaving less room for essential services and programs. The result? A lower quality of life for American citizens, higher taxes, and a stifled economy that struggles to recover.
The Energy Crisis: OPEC's Challenge to Biden's Bluff
While America grapples with its debt crisis, an equally ominous threat looms on the horizon—the energy crisis that has engulfed Western nations. OPEC, the powerful oil cartel, is challenging President Biden's bluff on oil production, and the consequences are set to send shockwaves through the global economy.
OPEC Strikes Back: Oil Production Cuts
In a daring move, OPEC has decided to slash oil production, effectively tightening its grip on the world's energy supply. This strategic maneuver has sent oil prices skyrocketing, hitting American consumers where it hurts the most—their wallets.
President Biden's energy policies have been nothing short of disastrous. From canceling crucial pipeline projects to restricting domestic oil production, his administration has painted America into a corner, leaving us at the mercy of foreign oil producers. This reckless approach has emboldened OPEC and set the stage for an energy crisis of epic proportions.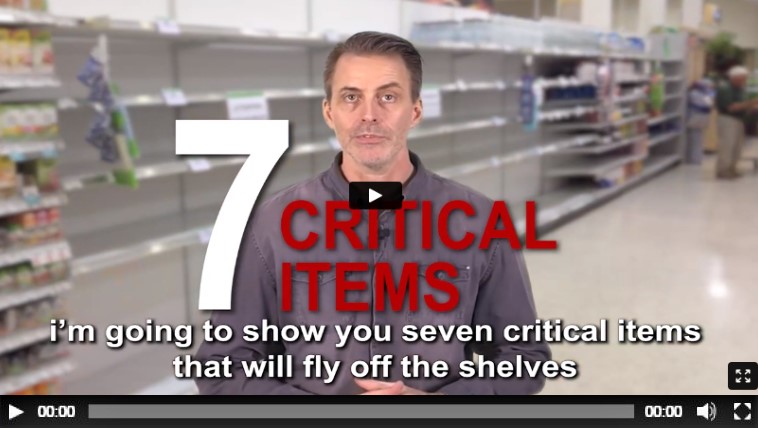 The Geopolitical Chess Game
OPEC's challenge to Biden's bluff is not merely a matter of economic brinkmanship; it is a high-stakes geopolitical chess game with far-reaching implications. As Western nations grapple with rising energy costs, their vulnerability to external forces becomes increasingly evident. The question is, can the Biden administration rise to the occasion and protect American interests on the global stage?
Conclusion: A Dark and Uncertain Future
In conclusion, the breaking news on America's national debt and the energy crisis facing Western nations paints a bleak picture of the future. With the national debt soaring to unprecedented heights and energy prices on the brink of a catastrophe, the stakes have never been higher. It is imperative that we, as citizens, demand accountability from our leaders and advocate for responsible fiscal and energy policies.
The road ahead is fraught with challenges, but with informed and proactive action, we can hope to navigate these turbulent waters and secure a brighter future for ourselves and generations to come.
As we stand at the precipice of economic turmoil and energy uncertainty, one thing is clear: the decisions made in the coming months and years will shape the destiny of nations. Will we rise to the occasion, or will we succumb to the looming catastrophe? The choice is ours, but the clock is ticking, and the world is watching.