BREAKING: Biggest Banks Leave Americans Without Money As Account Shutoffs Begin
Medeea Greere, an independent publisher, is now on Telegram at https://t.me/AMGNEWS2022 and exists only on reader support as we publish Truth, Freedom and Love for public awareness. Thank You for your support!
---
In an alarming turn of events, major banks are leaving countless Americans in financial limbo by suddenly closing their personal accounts without warning. As the credit crisis tightens its grip on the nation, financial institutions are scrambling to mitigate their losses, and it's the innocent account holders who are paying the price. This shocking revelation, brought to light by a recent New York Times report, paints a dire picture of the crumbling financial sector and the severe consequences it's imposing on everyday Americans.
The Unseen Crisis Unfolds:
As the credit crisis continues to deepen, banks are adopting drastic measures to safeguard their interests, even if it means depriving individuals of access to their hard-earned money. The New York Times has sounded the alarm on a disturbing trend: the sudden and unannounced closure of personal accounts. This growing phenomenon has left countless Americans in a state of financial distress, struggling to pay their bills and purchase essential items.
A Hidden Epidemic:
Though banks are reluctant to divulge precise statistics on these abrupt closures, experts estimate that thousands of individuals face this ordeal every month. What's more, they are often prohibited from withdrawing their funds for weeks, or even months, pushing them to the brink of financial ruin. The situation has become so dire that analysts have reported a staggering 50% increase in the number of "suspicious activity reports" (SARs), a concerning indicator of the magnitude of this crisis.
The Victims of Unjustified Actions:
Our investigation uncovered a series of real-life accounts where customers were summarily dumped by their banks, and in many cases, the justifications were flimsy at best. Those with delinquent accounts are at the highest risk of facing this arbitrary action. It's important to recognize that this crisis is not isolated but interconnected with the soaring debt burden Americans have shouldered in recent years.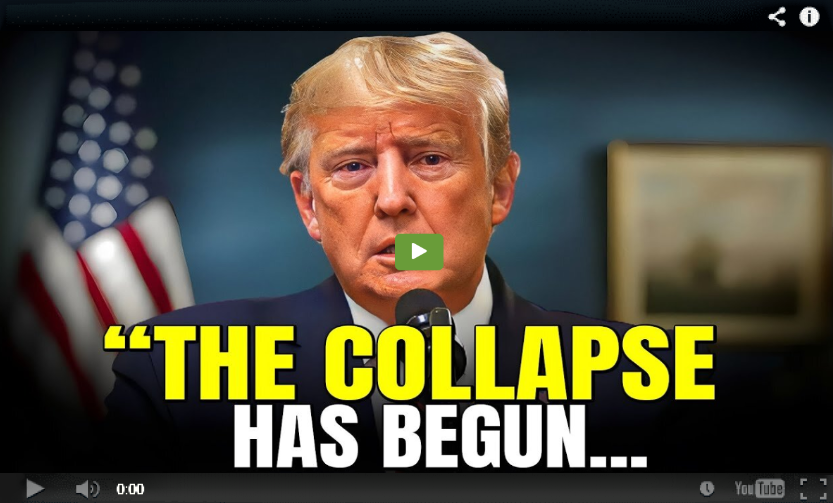 A Debt Spiral:
With interest rates on the rise, servicing loans has become increasingly expensive, making it harder for Americans to break free from their debt chains. Furthermore, banks are becoming more stringent in their lending standards, closing off an important source of credit for millions of struggling consumers. This couldn't come at a worse time, as pandemic aid dwindles, and inflation drives up the cost of living.
Economic Ripple Effect:
The credit crisis isn't merely wreaking havoc on individual lives; it's also causing significant harm across all sectors of the economy. Banks are reporting tighter lending standards across the board, affecting commercial and residential real estate, credit cards, auto loans, and other business credit. Their rationale for restricting lending is based on "a less favorable and more uncertain economic outlook; a reduced tolerance for risk; a deterioration in the credit quality of loans."
RELATED: JP Morgan and the Banking Giants: Racing Against Time to Meet Basel 3 & ISO-20022 Compliance Deadline
Banks in Turmoil:
The dire situation is further compounded by the staggering $620 billion in mark-to-market losses that banks have incurred on their Treasury bond portfolios this year alone. The recent decline in Treasury bond prices has only exacerbated their woes. U.S. bank stocks have plummeted to historic lows in 2023, a stark contrast to the S&P 500 index's performance. The banking industry is in crisis mode, with recent bank failures raising serious questions about the Federal Reserve's policies.
A Flawed Approach:
The current mantra of maintaining high-interest rates for an extended period appears to be causing more harm than good to the economy. Policymakers continue to withdraw $95 billion per month in market liquidity, despite the Treasury struggling to secure financing at reasonable interest rates. If the Federal Reserve persists in inflicting significant losses on bank balance sheets through higher interest rates, the credit crisis could soon transform into a full-blown financial catastrophe, one that could hit us sooner than expected.
WARNING: The Vatican Demanded this Be Kept Under Lock and Key: "The Divine Prayer – One Minute Prayer From Biblical Times" – VIDEO BELOW:
The Verdict:
In the midst of a mounting credit crisis, everyday Americans are being abandoned by the very institutions that are supposed to safeguard their financial well-being. The sudden closure of personal accounts, the tightening of lending standards, and the collapse of bank stocks are all ominous signs of an impending disaster. It's high time for policymakers to reevaluate their approach, as the consequences of their actions are not just affecting banks, but are trickling down to the lives of countless innocent citizens.
As we navigate these tumultuous financial waters, one thing is clear: Americans are in dire need of a lifeline, and the current trajectory is pushing us further towards an economic precipice. The time for action is now, before it's too late.
In conclusion, the unfolding credit crisis is a grim reality that Americans can no longer afford to ignore. As personal accounts are shuttered without warning, and lending standards tighten, the implications for the average citizen are severe. It is crucial that policymakers and financial institutions reevaluate their strategies to prevent a full-blown financial catastrophe. The fate of the nation's economic stability hangs in the balance, and time is running out.