BREAKING – Bulk Ammo Ban Just Announced (S. 3223: AMMO Act) – Top Off While You Can
Medeea Greere, an independent publisher, is now on Telegram at https://t.me/AMGNEWS2022 and exists only on reader support as we publish Truth, Freedom and Love for public awareness. Thank You for your support!
---
Leftist Senators Elizabeth Warren and Richard Blumenthal have recently introduced Senate Bill S.3223, known as the AMMO Act. This contentious legislation threatens to severely restrict bulk ammunition sales, potentially infringing upon the rights of law-abiding gun owners. As we delve into the details of this bill, we will uncover its implications, the potential consequences for firearm enthusiasts, and the broader implications it carries for our Second Amendment rights. Now is the time to stay informed and take action before it's too late.
The Second Amendment of the United States Constitution has long been a cornerstone of American freedom, enshrining the right to bear arms as a fundamental principle of our democracy. However, with the introduction of the AMMO Act, the very foundation of this right is under attack. This article aims to shed light on the ominous implications of Senate Bill S.3223, outlining the key provisions and potential consequences that await us if this legislation becomes law.
Understanding the AMMO Act: The AMMO Act, formally known as Senate Bill S.3223, seeks to impose significant restrictions on bulk ammunition sales. Let's break down the key provisions of this proposed legislation:
Bulk Ammunition Restrictions: Under the AMMO Act, it would be unlawful for any person licensed under federal firearm regulations to transfer to an unlicensed individual more than 100 rounds of .50 caliber ammunition or more than 1,000 rounds of any other caliber of ammunition within a five-day period. This limitation is particularly concerning for firearms enthusiasts, sports shooters, and those who rely on firearms for self-defense.
Background Checks on Ammunition Buyers: One of the most contentious aspects of the AMMO Act is the requirement for background checks on ammunition buyers. This means that individuals wishing to purchase ammunition would be subject to the same rigorous background checks currently applied to firearm purchases. While proponents argue that this measure is aimed at preventing ammunition sales to criminals, it raises concerns about privacy, bureaucratic delays, and potential misuse of background check data.
Federal Firearm License (FFL) Record Retention: The AMMO Act also mandates that all ammunition sales records must be retained by Federal Firearm License (FFL) holders for a minimum of two years. This requirement is seen by many as an overreach of government authority and a potential invasion of privacy for law-abiding gun owners. The idea of government agencies maintaining records on lawful gun and ammunition transactions raises significant concerns among Second Amendment advocates.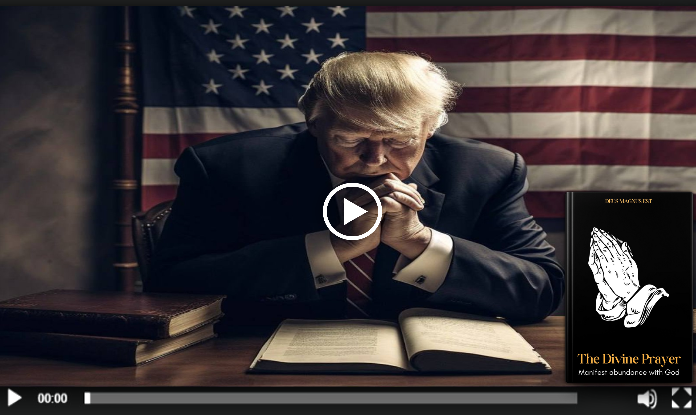 Consequences of the AMMO Act: The introduction of the AMMO Act has ignited a firestorm of debate across the nation. Advocates argue that these measures are necessary to curb gun violence and prevent mass shootings. However, many opponents see the bill as a direct attack on the Second Amendment rights of law-abiding citizens. Let's explore some of the potential consequences of this legislation:
Infringement on Second Amendment Rights: The Second Amendment unequivocally protects the right of Americans to keep and bear arms. The AMMO Act's restrictions on ammunition sales could be perceived as a de facto infringement on these rights, making it significantly more challenging for law-abiding citizens to exercise their Second Amendment freedoms.
Impact on Firearms Industry: The firearms and ammunition industry is a substantial contributor to the U.S. economy, providing jobs and generating significant revenue. The AMMO Act's provisions could lead to a decline in ammunition sales, potentially affecting businesses and employment within the industry.
Privacy Concerns: The mandatory background checks for ammunition buyers raise concerns about the collection and retention of sensitive personal information. There are valid fears that this data could be misused or mishandled, potentially violating the privacy rights of American citizens.
Criminal Disregard for the Law: Critics argue that individuals with criminal intent will find ways to circumvent the AMMO Act's restrictions, while law-abiding citizens will face unnecessary hurdles and red tape when purchasing ammunition. This, they contend, would disproportionately impact those who follow the law.
Divisiveness and Polarization: The AMMO Act has already sparked intense debates, further dividing an already polarized nation. It raises questions about the government's role in regulating firearms and ammunition, and whether such measures are necessary to address underlying issues related to gun violence.
The introduction of Senate Bill S.3223, also known as the AMMO Act, marks a pivotal moment in the ongoing debate over gun rights in the United States. While proponents argue that the legislation is necessary to enhance public safety, opponents view it as a direct assault on the Second Amendment. As this contentious bill continues to make its way through the legislative process, it is crucial for concerned citizens to stay informed, engage in respectful dialogue, and advocate for their constitutional rights.
In the face of potential restrictions on bulk ammunition sales, responsible gun owners must exercise their rights to purchase ammunition legally and responsibly. It is essential to remain vigilant in the defense of our Second Amendment freedoms while also supporting measures that address the root causes of gun violence in our society.
The fate of the AMMO Act remains uncertain, but its impact on the nation's gun rights landscape is undeniable. Now, more than ever, it is vital for Americans to engage in a thoughtful and informed discussion about the future of our Second Amendment rights. Only through open dialogue and collaboration can we navigate the complex challenges surrounding gun ownership, public safety, and individual liberties in the United States.
The full test of the Bill is on this US Government Website (HERE)