BREAKING ! Russia Will Strike NATO Bases in Eastern Europe if the US Provokes WAR in Ukraine
The western nations and the complicit news media has been trying to make this all about Ukraine and Russia. That is not the issue at all. Russia doesn't need Ukraine, and has nothing against them, until recently.
Russia responded to major provocations from Ukraine who received encouragement from the west, to attack the Donbass and Crimea. Ukraine even officially declared war on Russia and wrote it in their official documents that they were committed to militarily take back those territories, and also place Nato nuclear missiles on the eastern borders to threaten Russia.
Russia had no choice but to make known their natural defense of their nation. This determination by Ukraine and the west is in direct violation of the treaties signed by the US to not move against Russia with weapons and bases that would threaten Russia. This is all an escalation and provocation from the west and Nato against Russia. For any western politician to say otherwise is a blatant lie.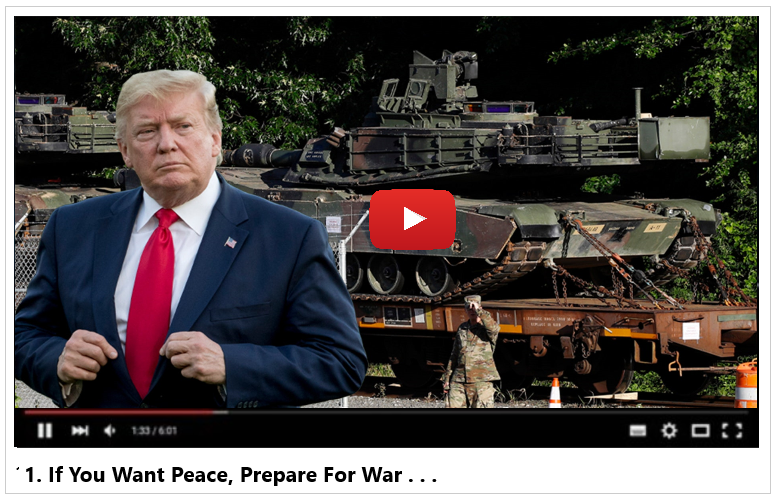 Putin and his diplomats made it clear to the west over and over again, that if they continued to threaten Russia, they will attack Nato nations directly – not just Ukraine if it is a threat. In fact, they don't even have to place one foot inside Ukraine to make that happen. They can leave Ukraine to sit in their fox holes and stew in their juices while they attack the powers that are directly responsible for this threat.
The truth is, Ukraine is a proxy force financed and armed by the west to provoke Russia into war. This is being done on purpose to make Russia react, so Nato can justify a military counter attack and eventually destroy Russia.
► This Could Kick-Start WWIII – The United States of America, is on the verge of war… And It's Just Around The Corner
The Russians see through this provocation and have said openly: "If you do this, we will attack Nato bases, and all of Europe will be at war with Russia."
Once that happens, it is nearly a foregone conclusion the conflict will go nuclear. The war will then go from Europe being blown to bits, to the American homeland being attacked as well. This is what the illegitimate Biden regime is pushing for, and we'll all end up being the victims of a nuclear holocaust if it is allowed to happen.
PLAN A