Breaking News: Biden's Impeachment Looms as Deep State Secrets Surface in Congress's Shocking Revelations!
Medeea Greere, an independent publisher, is now on Telegram at https://t.me/AMGNEWS2022 and exists only on reader support as we publish Truth, Freedom and Love for public awareness. Thank You for your support!
---
Biden, the Media, and America's Political Whirlwind
In the heart of a nation's capital, an ancient pendulum swings, its shadows revealing covert corridors and silent whispers. As Congress braces for a tempest, the question arises: who's truly guiding the hands of time?
The clock is ticking, resonating with the heartbeats of millions. Yet, with each passing moment, doubt creeps in. Who, amidst this political tumult, is the true puppeteer?
America is no stranger to political sagas, but the storm brewing now threatens to topple more than just a presidency. Biden's impeachment looms, casting shadows of suspicion and revealing the obscure puppetry behind the facade of power. Unveiled are secrets so profound; they threaten to redefine our perception of democracy itself.
At the eye of this storm stands the mainstream media, with CNN, the titan of journalistic integrity, seemingly at a crossroads. The time for neutrality has passed. The institution now faces a defining moment: to embrace the raging tempest or risk obliteration.
For decades, CNN stood as a beacon of truth for the American populace. But as impeachment proceedings loom, so do questions about the media giant's allegiances. Can CNN's renewed perspective redeem its tarnished reputation, or will it further sink into the quagmire of doubt and conspiracy?
Deep-seated loyalty has its price. Democratic supporters, for years, placed unwavering faith in their party and leader. Shielded from controversy and deaf to murmurs surrounding the enigmatic Hunter Biden laptop, their trust seemed unshakeable. But cracks are appearing, and a seismic awakening is on the horizon. When the scales of illusion fall, will the pillars of trust crumble too?
Peering beyond the obvious, there lies a narrative richer and deeper than one man's potential fall from grace. Recent revelations from the office of House Speaker McCarthy suggest a far-reaching nexus of influence and intrigue. And at the center? The prospect of Attorney General Merrick Garland's impeachment.
BOOM! Surviving in this System While Other Native Species Have Not
Questions arise thick and fast, casting shadows darker than before. How deep does this rabbit hole go? What truths about the Hunter Biden investigation remain shrouded in mystery? And most critically, what did they know, and when?
In the grand theatre of American politics, actors come and go, but the stage remains. Yet, never before has the spotlight shone so piercingly on the unseen strings of power. As the nation braces itself for what might be its most defining moment, one can only wonder: will this be the beginning of an end or an end of a beginning?
CNN, the CIA, and the FBI: A Triad of Power and Secrecy
CNN's surprising transformation is more than just a change in editorial direction; it's an emblematic shift reflecting a world rife with unseen puppeteers, groundbreaking technologies, and power dynamics that might just shake our understanding of reality.
In an era where everything seems to be up for debate, nothing has baffled observers more than the radical evolution of CNN. Once hailed as the touchstone for impartial news, this titan of journalism is now amidst a whirlwind of controversy, change, and conspiracy. A potential Trump reentry into the CNN sphere? It's enough to make one question the very fabric of our reality.
Let's delve deep, question the unquestionable, and expose the concealed. Buckle up; it's going to be a rough ride.
There's an old saying: "Change is the only constant." But even the most fervent believers of this adage could hardly anticipate CNN's shift. A return of Trump to the CNN platform is not just about an interview or a conversation. It's a symbol—a testament—to a narrative being rewritten right before our eyes.
But, why now? And why in such a brazen manner?
Our world is no stranger to the whispers of manipulations, hidden agendas, and clandestine operations. Remember those hushed conversations about classified military undertakings in Ukraine? Or the murmurs of a fake alien invasion that sent shivers down many a spine? These aren't just tales told by the fireplace. There's a real sense that we're being played, but by whom?
It's naive to think that everything is as it seems. Behind the scenes, powerful entities might be shaping the "Great Awakening." But to what purpose? Control? Power? Or something far more sinister?
What is the Most Powerful Force on the Planet? The Secret Ancient Egypt Never Wanted To Let Go Of… Now Yours…
Hidden amid these tales of conspiracy and manipulation is a silver lining: groundbreaking technologies. We're not just talking about a new iPhone or another social media app. These are earth-shattering advancements that have the potential to revolutionize our world. Imagine a world without the shackles of oil and gas. A world where clean energy isn't just a dream but a tangible reality.
Yet, why do we hear so little about them? Why are these technologies lurking in the shadows rather than shining in the limelight? The answer might lie with the elites, those benefiting from the status quo. Their grip on our world is iron-clad, and any threat to their dominion is swiftly and decisively squashed.
The seismic ripples from a potential Trump-CNN rendezvous could be so profound that even titans like the CIA and FBI might find themselves reeling. What do these organizations fear? What revelations, long suppressed, threaten to emerge?
* Why President Trump demands we bring supplies of drugs "home, where they belong." "The Great Healthcare Reset"! Discover the global conspiracy to snatch essential drugs from hard working patriots…and ship them to America's greatest enemies. And what you must do now to survive a world without medications. Watch the video below:
It's essential to connect the dots. The shifts at CNN, the whispers of alien invasions, the hidden technologies, and the omnipresent elite—the puzzle pieces are coming together.
As we stand at the precipice of this new era, we must question everything. The media, the government, the very institutions we once held dear—are they our protectors or our puppeteers?
CNN's surprising transformation is more than a news story; it's a clarion call for every individual to wake up, to question, to dig deeper. It's a testament to the times we live in, where nothing is as it seems, and everything is up for grabs.
Where There's Smoke, There's Fire
Beneath the veneer of democracy and liberty, America stands on the precipice of unravelling deep-rooted secrets. But as the nation gears up to unveil the darkest corners, one has to ask – are we prepared for what lies beneath?
The very essence of American pride and freedom has often been equated with transparency, justice, and a dreamlike existence where everyone, irrespective of their beginnings, can rise to great heights. But what happens when the pillars that hold this dream aloft start to crumble, unveiling a nefarious web of deceit?
It's an old adage that has stood the test of time: where there's smoke, there's fire. The events that have been unfolding at breakneck speed in Congress indicate that this is not just mere smoke, but a raging inferno. A torrent of names that once epitomized power and influence are now, ominously, intertwined with the menacing whispers of human trafficking and unspeakable vices.
Epstein, JP Morgan, the Clintons, even Biden himself; these are no longer just household names. They've become enigmatic symbols of a clandestine world, rife with allegations and insinuations that are enough to send shivers down the spine of any patriotic American.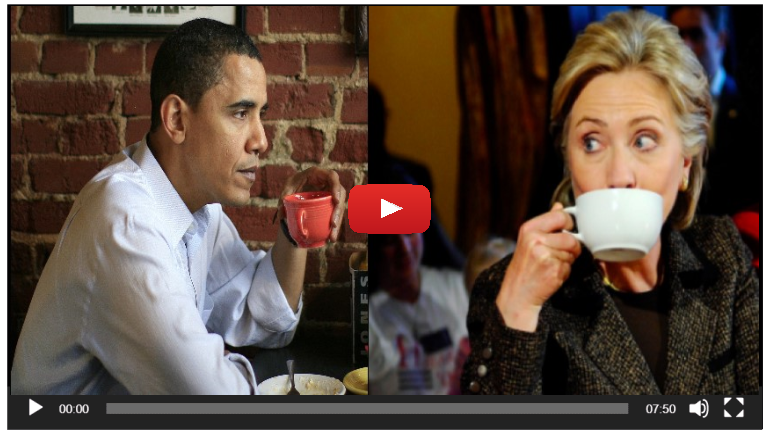 Remember Pizzagate? A term that was once shunned, associated with the wildest, most incredulous conspiracy theories is now elbowing its way into mainstream dialogues. The very shadows cast by these nefarious entities hint at a reality darker than what we ever fathomed. It's like lifting a rock only to discover a swarm of insects scurrying away from the light.
There's an electric charge in the air; it's palpable. A reckoning is on the horizon. The murky world of secrets, falsehoods, and misinformation is on borrowed time. The stage, it seems, is all set. The lines of battle distinctly etched.
One can't help but think of this as America's final stand against the shadows that threaten its very soul. As the country stands on the cusp of these explosive revelations, one fact is glaringly evident: the American populace is not just a passive spectator. No, America is alert, watching with bated breath, its collective heartbeat echoing with a singular desire – the unvarnished truth.
Conclusion: The Dawn of Revelation
The very winds that once gently caressed the amber waves of grain are now tempestuous, signalling tumultuous times. They threaten to dismantle longstanding structures and challenge our most deeply held beliefs. With the impending impeachment of Biden and the seismic shifts in the mainstream media landscape, it's evident that change is not just coming; it's already here.
Yet, even in these times of strife and upheaval, there's an undercurrent of hope. Hope that the looming revelations, however shocking they might be, will pave the way for a new dawn. A dawn where truth isn't just an ideal but a lived reality.
Incredible! The Biden Regime Gave $2 Million in One-time Aid to the AMERICAN People Affected by the Wildfires in Maui, While HUNDREDS OF BILLIONS are Sent to Defend Deep State Criminality 6,000 Miles From Here
Are you awake yet? As the ashes of Maui's wildfires drift across the land, the glaring inconsistencies in governmental response continue to fester and magnify. Are our priorities for the American people, or are they being dictated by some shadowy forces operating thousands of miles away? This is the wake-up call you didn't know you needed.
In a world where headlines consistently gloss over domestic issues to delve into international intrigue, a recent revelation has many Americans fuming. The Biden administration's decision to allocate a mere $2 million for the victims of the Maui wildfires, contrasted with billions funneled overseas, is raising brows and temperatures. But is this a mere policy oversight or a more sinister sign of a deep state agenda?
It's there in black and white for anyone who cares to look. The Biden regime, in its magnanimity, decided that the appropriate amount of aid for American citizens reeling from the devastation of the Maui wildfires was a meager $2 million. A drop in the bucket when you consider the broader picture.
Now, compare this figure with the staggering amounts they've allocated for shadowy operations overseas. We're talking HUNDREDS OF BILLIONS sent across the ocean, supposedly to "defend" against unspecified threats. While American citizens cry out for assistance, their pleas are overshadowed by murky overseas dealings.
Read the full article HERE: https://amg-news.com/incredible-the-biden-regime-gave-2-million-in-one-time-aid-to-the-american-people-affected-by-the-wildfires-in-maui-while-hundreds-of-billions-are-sent-to-defend-deep-state-criminality-6000-miles/
Disclaimer: The views expressed in this article may not represent the official views of Medeea Greere or the American Media Group. Stories filed under Opinion contain information from various sources that may be both, verified and unverified. Medeea Greere and the American Media Group do not make any claims as to the validity of the information expressed in the opinion section, however we do encourage the reader to do further research on their own and we hope that you will share your findings with us. The mission for the truth requires a collective effort. All statements, claims, views and opinions that appear on this site are always presented as unverified and should be discerned by the reader. We do not endorse any opinions expressed on this website and we do not support, represent or guarantee the completeness, truthfulness, accuracy, or reliability of any content posted on this website.