Breaking News: Russia Confirms Launch of Gold-Backed "BRICS" Currency – BRICS Gold-Backed Currency, a Shockwave for the Global Economy or a Time Bomb for the US Dollar?
Medeea Greere, an independent publisher, is now on Telegram at https://t.me/AMGNEWS2022 and exists only on reader support as we publish Truth, Freedom and Love for public awareness. Thank You for your support!
---
In an unprecedented move that echoes through the corridors of global financial powerhouses, Russia, in coalition with the BRICS nations, has unveiled a pathbreaking plan to introduce a gold-backed trading currency. This audacious undertaking promises to shake the very foundations of our existing financial world order.
Could this be the end of the omnipresent US dollar's reign, or might this provoke a chain of cataclysmic events that could plunge the world into chaos? Let's dive into the depths of this unfolding financial drama.
The state-run Russian Television (RT) has sent shockwaves through international finance circles by confirming the launch of a new trading currency backed by gold. The full official declaration is poised to take center stage at the upcoming BRICS Summit in South Africa this August. This audacious move is not just another item on a diplomatic agenda; it's a grand design set to redefine the global financial landscape. It challenges the hegemony of the US dollar, a fiat currency backed by nothing but trust.
At the heart of this geopolitical and economic chess game are the BRICS nations – Brazil, Russia, India, China, and South Africa. These nations, representing a significant chunk of the world's population and economy, are setting themselves up to play a high-stakes game with the established financial order.
BOOM! PATRIOTS, PLEASE PAY ATTENTION. Things Are Changing! It Won't Be Long Before the US Financial System Crashes!
The gold-backed BRICS currency threatens to obliterate the foundation of 'fiat' currencies. Foremost among these is the US dollar, the de facto global reserve currency. But how quickly countries around the world adopt this new gold-backed standard remains to be seen.
If nations switch their foreign trade dealings to the gold-backed BRICS currency, a tidal wave of US dollars could return to American shores, causing inflation to spike in unprecedented ways. With the US economy heavily dependent on imports, such a deluge of dollars would devalue the currency, causing a significant surge in the cost of foreign goods and services – triggering intense, dramatic inflation.
It's worth noting that the US has, on multiple occasions, resorted to military intervention to quell similar threats to its financial dominion. The events in Libya and Iraq serve as stark reminders of the lengths to which the US might go to preserve the dollar's supremacy.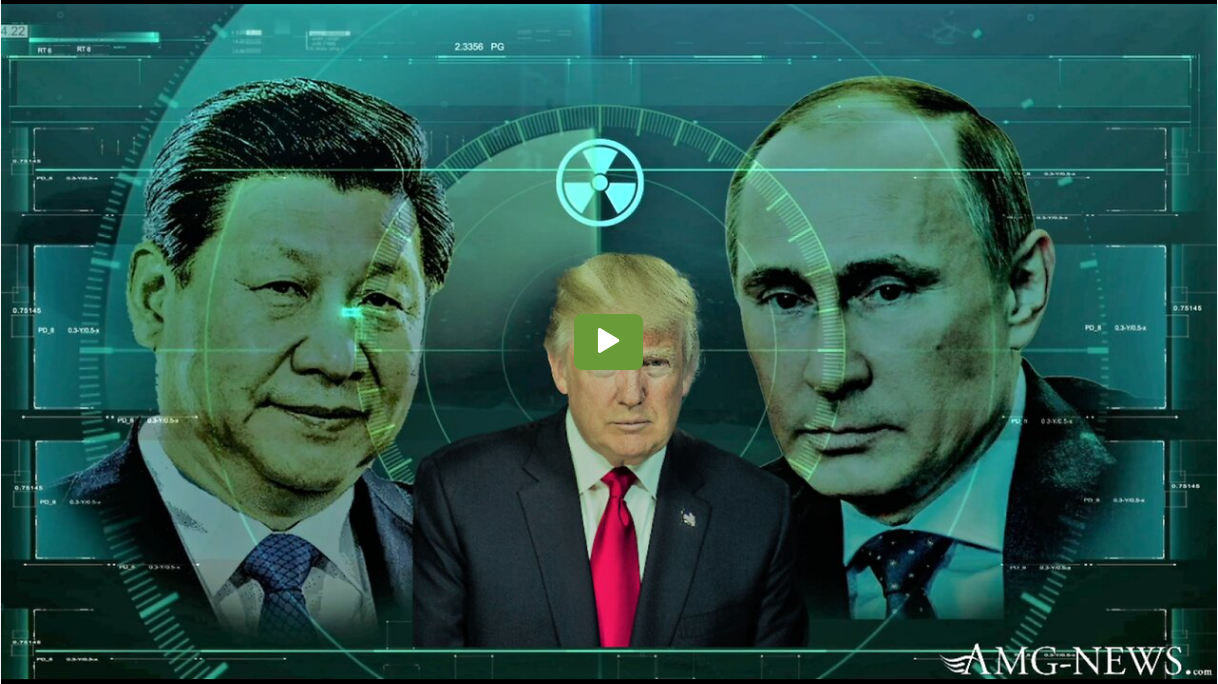 In Libya, Mohamar Qadaffi's ambitious plan to create a gold-backed Pan-African currency was swiftly followed by uprisings that led to his brutal death. Similarly, Saddam Hussein's move to sell oil in currencies other than the dollar was a pivotal factor leading to the second Iraq war and his eventual downfall.
Even as tensions mount between the US and Russia over the Ukraine conflict, this recent announcement adds another layer of complexity to an already volatile situation. The launch of the gold-backed BRICS currency could be the last straw that forces the US to throw off its gloves. With the threat of its financial dominance collapsing, we could expect to see the US take drastic measures to maintain its grip on global economic power.
If Russia and the BRICS nations follow through on their announcement, it's not just a step toward decentralizing global financial power; it could spell the end of US global dominance. But such a tectonic shift won't come without resistance.
WARNING: Scientific Research – Green Veggie Causing Type 2 Diabetes In Millions. Big Diabetes Lie Presentation From the Doctors!
Faced with the prospect of losing control, the US government might stop at nothing to maintain its power, potentially igniting a conflict that could have devastating global consequences. Will this result in a savage struggle for dominance, or could it pave the way for a more equitable global financial system? Only time will tell.
In a world teetering on the brink of economic uncertainty and escalating political tensions, this move by the BRICS could either be a game-changer or a trigger for chaos. Whether it ushers in a new era of economic balance or results in catastrophic conflict, this development demands our attention and scrutiny. The world watches, waits, and wonders what will unfold in the coming months.
The curtains are slowly rising on this high-stakes geopolitical theatre, where the actors are nations, the stage is the global economy, and the plot is a battle for financial supremacy. The announcement of a gold-backed BRICS currency might seem like a financial maneuver, but its implications could ripple through our world order, potentially reshaping it in ways we cannot yet fathom.
We stand on the edge of history, holding our collective breath as we watch the drama unfold. This is not just a tale of gold and money; it's a saga of power, dominance, and the unyielding will of nations to chart their own destinies.
Breaking News: Russia Confirms Launch of Gold-Backed "BRICS" Currency
WARNING: Watching The Following Video Will Give You Access To Knowledge The Government Does NOT Want You To Know About