BREAKING NEWS: U.S. ATTACKS SYRIA
Medeea Greere, an independent publisher, is now on Telegram at https://t.me/AMGNEWS2022 and exists only on reader support as we publish Truth, Freedom and Love for public awareness. Thank You for your support!
---
In a move that has sent shockwaves across the international landscape, the United States military has launched airstrikes in eastern Syria, a nation that remains entangled in political and territorial quagmires. As tensions escalate, the questions that arise are numerous: Why is America striking a nation whose government has repeatedly asked it to depart? And are these attacks really about self-defense or is there a larger game afoot?
The dark cloak of the night was barely beginning to lift when the first of the U.S. fighter jets screamed across the eastern skies of Syria. By the time dawn broke, two locations in this beleaguered country lay in smoky ruins. This was America's answer to a series of unattributed missile and drone attacks against its bases in the Middle East. The Pentagon was quick to point fingers at Iran's Revolutionary Guard Corps, yet without providing concrete evidence to substantiate these claims.
The Attacks & The Retaliation
According to official reports, there have been a whopping 12 attacks on U.S. bases and personnel stationed in Iraq, and another four in Syria just this month. Two of these attacks, which employed drones as their weapon of choice, have been particularly damaging, injuring 21 U.S. personnel at the al-Asad Airbase in Iraq and the al-Tanf Garrison in Syria.
Air Force Brig. Gen. Pat Ryder was vocal about the damages incurred but failed to elucidate why U.S. military bases remain operational inside Syria. After all, ISIS – the very excuse America cited for its intervention – is now a shadow of its former self. It's gone, but America's military footprint remains.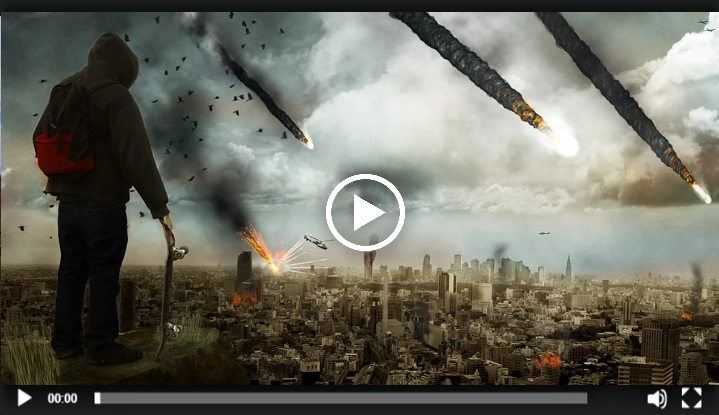 Syria's Dismay
It's no secret that the Syrian government has been vocal in its disapproval of America's continued presence on its soil. Time and again, they've demanded that U.S. forces leave, yet their calls have seemingly fallen on deaf ears.
But why? Why does the U.S. insist on maintaining a military presence in a nation whose primary threat has been neutralized?
One cannot help but draw a parallel to the age-old geopolitical tussle between America and Iran. With the U.S. implicating Iran's Revolutionary Guard Corps for the recent spate of attacks, albeit without hard evidence, one can't help but wonder if Syria is merely a pawn in a much larger game of chess.
A Dramatic Shift in Tactics
There's an undeniable dramatic and aggressive tone to America's recent actions. The airstrikes are not just military maneuvers. They are statements – loud and clear messages to adversaries, both real and perceived. America is showcasing its might, and in doing so, it's challenging the world to react.
The question that lingers in the air, thick with tension, is this: Is this aggression purely reactionary, a response to threats against its bases and personnel? Or is it a calculated move, part of a broader strategy to exert influence, control resources, and cement its dominance in a region that's long been a hotbed of conflict?
The Future of U.S.-Syria Relations
It's a dangerous game, this dance of drones, missiles, and fighter jets. As the world watches, holding its collective breath, the relationship between the U.S. and Syria hangs in the balance. Will America heed Syria's calls to depart, or will it entrench itself even further, potentially dragging the region into a renewed era of conflict and chaos?
Conclusion: The recent U.S. airstrikes in Syria are more than just retaliatory measures. They're emblematic of a new era of American foreign policy – one marked by dramatic shows of force and aggressive posturing. The world is watching, waiting to see how this tale of power and politics will unfold.
As the smoky remnants of the airstrikes dissipate into the skies of eastern Syria, the international community must ask itself: Is this the world we want? A world where might makes right, and the lines between defense and aggression blur?
For Syria, and indeed for all of humanity, the stakes have never been higher.