BREAKING NEWS: Yemen Army Spox: "Yemen Has Officially Declared War on Israel"
Medeea Greere, an independent publisher, is now on Telegram at https://t.me/AMGNEWS2022 and exists only on reader support as we publish Truth, Freedom and Love for public awareness. Thank You for your support!
---
A spokesman for the Army of Yemen announced
"Our armed forces have launched a large batch of ballistic and winged missiles, as well as a significant number of drones, at various targets of the Israeli enemy in the occupied territories."
He went on to say Yemen
"vows to continue its attacks on Israel with missiles and drones until the aggression on Gaza stops."
Elsewhere in that country, the leader of the Yemeni Ansarullah Movement took to TV to say: "Yemen is Ready to Mobilize Hundreds of Thousands to Fight alongside Palestine."
INTEL NOTE: Yemen's Ansarullah has more advanced weapons than Hezbollah They are expected to make a big announcement in the coming hours The Houthis have ballistic power capable of threatening U.S. bases located in the Arabian Peninsula.  The Ansarullah movement has several types of Ballistic missiles  one of which is shown in this FILE PHOTO FROM A PRIOR PARADE:
— Al Jazeera Correspondent Safwat al Kahlout speaking from Gaza reports some Israeli tanks have moved towards Gaza City.
"They have crossed the village of Beit Lahia in the northern Gaza Strip and are now stationing in Gaza City at one of the main roads – al-Nasr street," he said.

"Witnesses have told us there is heavy exchange of fire between fighters and Israeli troops."
TEL AVIV HIT!
Video below shows multiple impacts upon buildings in Tel Aviv.  Smoke clearly visible at multiple locations.  Reports claim "NO INTERCEPTIONS by Iron Dome during this attack!"
NOTE:  Israel cannot violate the Airspace of all these nations in order to respond to Yemen Houthis ballistic missiles attack; unless Saudi Arabia allows it, and that would be the worst foreign policy decision for any Arab Nation.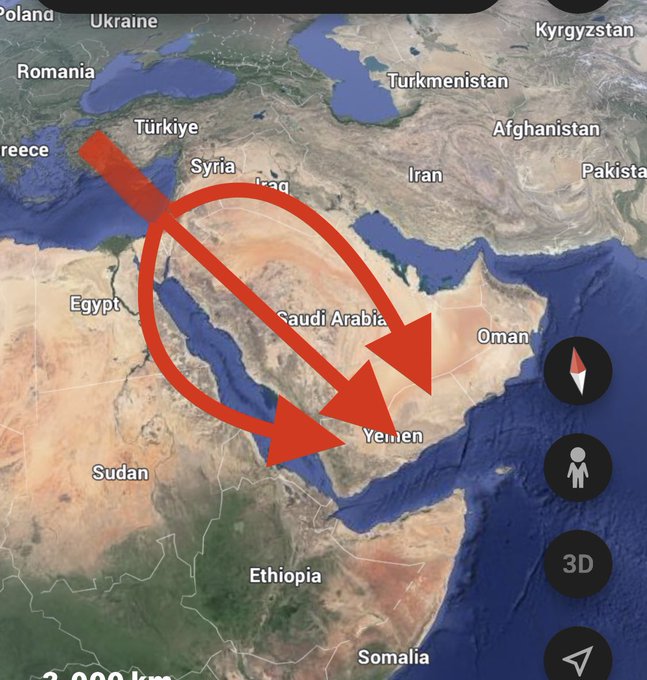 This will get more interesting as time passes.
We now have more lines from correspondent al Kahlout:
"On the other side of Gaza City, in the southeast, tanks have crossed from the eastern side heading towards the coastal road. They are halfway between Salah al-Din street and the coastal road," he said.
"In case they reach that road, that would mean … they would be dividing the north from the south.
JUST IN: HAMAS OFFICIAL STATEMENT ON ONGOING ISRAELI ADVANCES INTO GAZA
Hamas spokesman to local media:
'Israeli forces inserted their tanks in places where there was nothing The occupation has begun to move on the ground in a number of axes, and in practice it has begun a ground operation that it does not want to announce due to its own considerations.
The occupation is advancing in some axes and agricultural areas, and those in which there were a number of residents before their bombing, and is entering weak axes that were bombed before, and there is no military achievement for it.
Whoever surprised the enemy in the first strike in the Al-Aqsa flood will have many surprises and there is full preparation for the Qassam. The resistance believes that it is capable of breaking the occupation army and preventing it from achieving its goals.'
— Houthi (Yemen) Brigadier General Bin Amer tells Al-Mayadeen that they are prepared to launch more attacks on Israeli targets in the coming hours.
Egypt's Prime Minister says his country is ready to "sacrifice millions of lives" for the Sinai peninsula in an apparent reference to reports of Israel's intelligence ministry's LEAKED wartime draft proposal to transfer the Gaza Strip's 2.3 million people to Egypt's Sinai region.
MORE:
Verified document from Israeli Ministry of Intelligence on October 13 suggests forced displacement of Gaza civilians to Egypt would "yield positive and long term strategic results" The advisory document envisions a three stage process including the establishment of tent cities in Sinai and opening of humanitarian corridor, followed by construction of cities in northern Sinai from which there would be no return to Gaza.
In the north of Israel, Hezbollah takes credit for the bombing of an Israeli tank near the Lebanon border: killing and injuring the Israeli forces in the vehicles. In return, IDF hits southern Lebanon with more airstrikes.
 ********** BULLETIN **********
"Yemen has officially declared war on Israel" official representative of the Yemeni armed forces, spokesman Yahya Sariye Anu, announced.
 Yemen Brigadier General B.Amer: "The Yemeni armed forces will continue to support the Palestinian people until the aggression stops. The decision to enter Yemen into this conflict was not random, but rather a deliberate decision that came based on the call of the Yemeni people."
He went on to say:
"Faced with the heinous Israeli-American aggression against the Gaza Strip, it was necessary for us to fulfill our duty, relying on Allah, in support of the just cause of the beloved Palestinian people.
We have launched a large batch of ballistic and winged missiles, as well as a significant number of drones, at various targets in the occupied territories.We confirm that this operation is the third in support of our oppressed brothers in Palestine.
We will continue to carry out more precise strikes with missiles and drones until the Israeli aggression stops.
The stance of our Yemeni people towards the Palestinian issue is unwavering and principled, and the Palestinian people have the full right to self-defense and the attainment of their full rights.
What destabilizes the region and expands the circle of conflict is the continued commission of crimes and massacres by the enemy against the people of Gaza and all of Palestine."
— Yemen is the only Arab country to declare war on "Israeli" since the October War of 1973.
— Today marks the first ever that Medium Range Ballistic Missiles  were launched at Israel, in the country's history. Yemen's action marks a significant escalation of the war and may bring consequences.
— The Saudi Defense Minister has arrived in Washington. The parties will discuss the situation in the Middle East, the deployment of additional missile defense systems in the kingdom and the escalation in Yemen.
Very large Israeli attacks in the north of the Gaza Strip… report of the obliteration of entire neighborhoods and many dozens of Palestinians have been killed.
VIDEO: Yemeni Cruise Missiles Over Israel!
Below, at least three cruise missiles fired from Yemen arrive in Israeli air space before striking in Tel Aviv.  (HT Remark: These are NO JOKE; these aren't HAMAS rinky-dink rockets.  These are full-blown, actual, cruise missiles):
Meanwhile, in the Israeli city of Ashdod, several areas are now on fire dur to HAMAS Rocket impacts:
From 9:30 AM Sunday through 9:30 AM today (24 hours) US is moving military forces to the Middle East on an unprecedented scale.
Intel Over the past 24 hours: at least 53 C17 Globemaster III aircraft and 7 C-5M Super Galaxy aircraft have arrived from the United States in the Eastern Mediterranean region.
Just minutes ago in Washington, DC, pro-Palestinian supporters took-over a US Senate Appropriations Committee meeting!
https://twitter.com/i/status/1719359455366709263
Protesters calling for a ceasefire in Gaza interrupted US Secretary of State Antony Blinken during a Senate hearing on Tuesday.
Numerous people stood in the crowd and repeatedly yelled "Ceasefire now!"
Secretary Blinken and US Defense Secretary Lloyd Austin are testifying about the White House's $106bn (£87.4bn) national security funding request.
It includes $14.3bn to support Israel's military efforts against Hamas.
Standing up one by one, protesters waited for Mr Blinken to begin his testimony before shouting over him again. The Secretary of State paused and lawmakers were forced to suspend the hearing several times.
Capitol Police quickly escorted the protesters from the room when they began shouting. Police said 12 people had been arrested.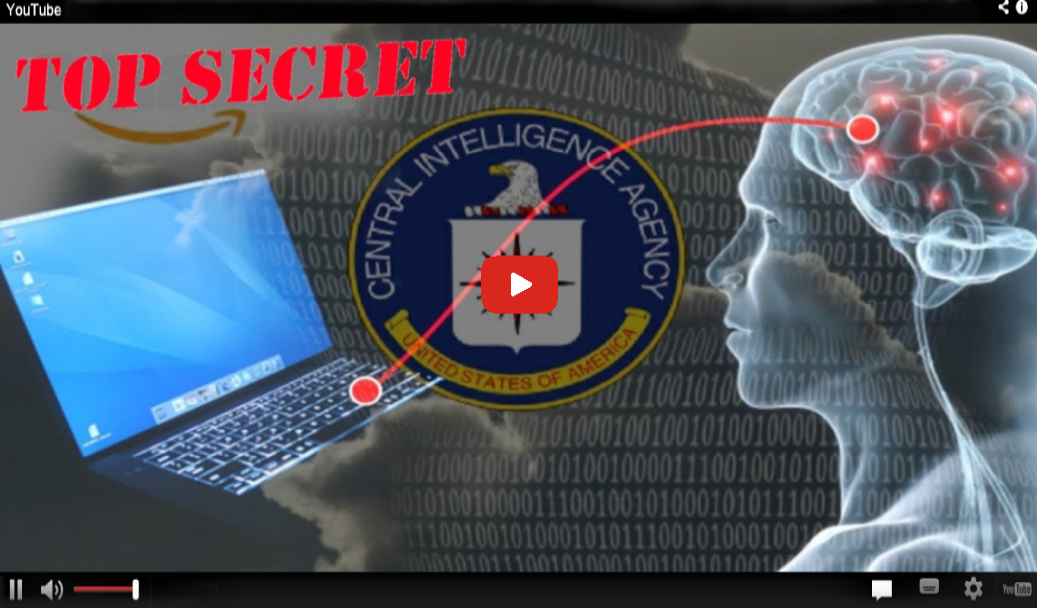 HISTORICAL PERSPECTIVE
It took 4 years for the world to catch up with Nazi death camps, when the official Nazi propaganda was "we're just relocating those Jews east".
It's taking mere days for the world to catch up with the Jewish government of Israel trying to apply Nazi tactic of "we're just relocating those Palestinians south(west)".
I wonder how that's going to end for Jews (all over the world, and not just in Israel).
We've already seen scenes of "random mobs" (carefully organized lynching groups) looking for Jewish passengers on international flights, but that's just the start of what we can expect to see now… in the U.S. primarily, since CIA is a Nazi organization, and Nazism is (perfectly obviously) is now strongest in the U.S..
Hell… all of the gangs, and half of the militias in the U.S. are neo-Nazis.  I know this for a fact since I worked with the FBI from 1993-2008, with the final five years (2003-2008) with the Joint Terrorism Task Force (JTTF).
Just think of what might happen (to the U.S. government) when all those people start looking for someone to blame for the troubles coming here to America as a result of our meddling all over the world, and our blanket support of Israel … and not just Jews, but also every single politician in Washington DC who voted to fund all this foreign nonsense and to fund Israel, that is probably going to get us bombed here in the USA by foreigners.
I suspect that what comes of this situation could make January 6 look like a kids' confetti parade compared to the fireworks that might start going off all over Washington DC.
… which is so ironic(!), considering that U.S. (CIA-controlled) government is a Nazi institution as well (being run by the Nazi CIA, it has to be, by definition)… and, furthermore, it's a Nazi institution that pretends to be keeping Jews (in Israel) safe while doing literally everything in its power to kill them all (in WW III).
That's not just double-ironic, it's at the very least triple-ironic!
(U.S.) Nazis killing other (U.S.) Nazis, and taking the whole (U.S.) Nazi system down with them?
The very people who ignored the First Amendment freedom of the press and threw me in prison for 33 months over an editorial they didn't like, seem to have finally fucked things up so badly that THEY THEMSELVES seem to be causing their own destruction.   Someone — quick — pinch me; I think I'm living the most beautiful dream ever!
SOURCE: https://halturnerradioshow.com/index.php/en/news-page/world/yemen-army-spox-we-have-launched-a-large-batch-of-missiles-at-israel-impact-time-30-minutes