BREAKING: Phone and Internet Outages Hit Australia – Millions Without Phones
Medeea Greere, an independent publisher, is now on Telegram at https://t.me/AMGNEWS2022 and exists only on reader support as we publish Truth, Freedom and Love for public awareness. Thank You for your support!
---
In an unprecedented turn of events, millions of Australians find themselves in the dark, disconnected from the world, as a widespread outage cripples internet and VoIP phone services. This alarming development has raised suspicions of a potential cyberattack, leaving authorities scrambling for answers while major infrastructure, including the train system in Melbourne, faces severe disruptions.
As this crisis unfolds, it serves as a stark reminder of the fragility of our modern communication systems and the urgent need for preparedness. In my radio show and writings, I've consistently emphasized the importance of having reliable communication gear. The situation in Australia should be a wake-up call for everyone, a chilling glimpse of what can happen when the systems we rely on for daily life suddenly fail.
The Need for Communication Gear: CB and HAM Radios
When the very fabric of communication unravels, having a backup plan becomes imperative. This is where CB (Citizens Band) and HAM (Shortwave) radios come into play. These devices offer a lifeline in times of crisis, enabling individuals to stay connected when traditional communication channels falter.
CB radios, for instance, have a range of several miles, and even up to twenty miles in some cases when equipped with a base station. Imagine being able to reach out to loved ones or coordinate with fellow citizens in your vicinity during an emergency. The sense of security and control that comes with these radios cannot be overstated.
And the best part? They aren't prohibitively expensive. Investing in communication gear is not only a practical choice but a potentially life-saving one.
Blackout USA: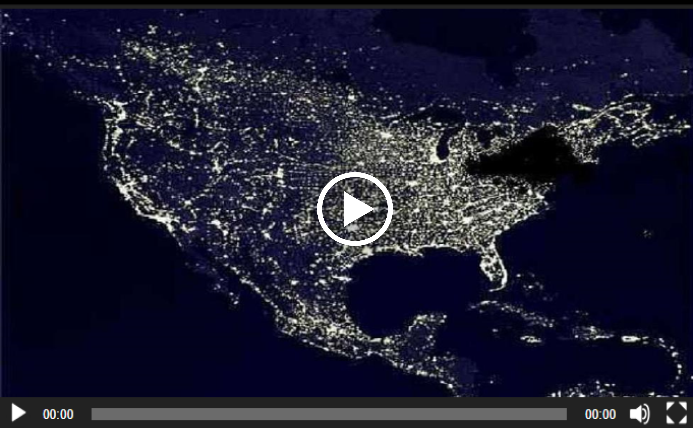 A Glimpse into Chaos: The Australian Outage
While we may watch the situation in Australia from afar, it's crucial to consider how a similar scenario could unfold right here, in our own backyard. How would you reach your loved ones if the phone lines went silent? The answer lies in having a backup plan.
With a CB radio, you could establish contact with family and friends within a range of several miles. This is especially valuable when they are on the move, such as in a car equipped with a CB base station. In times of crisis, staying connected can make all the difference.
Cash is King: The Collapse of Electronic Payments
But communication isn't the only casualty of such an outage. The Australian crisis has also brought down the entire electronic payment processing system. Credit and debit cards are rendered useless, leaving people scrambling for cash.
*Recommendations by the  Department of Emergency Services and Public Protection offer the following tips that all  residents take three simple preparedness steps: Get a kit, make a plan, and stay informed".*– Watch This FREE Video
This predicament underscores the wisdom of an age-old adage: "Cash is king." In times of emergency, when digital currencies are inaccessible, having physical currency on hand can be a lifesaver. It's a simple yet often overlooked aspect of emergency preparedness.
Conclusion: The Urgent Call for Preparedness
As we witness the chaos unfolding in Australia, it's abundantly clear that we live in an interconnected world where our dependence on technology is both a blessing and a vulnerability. This outage serves as a stark reminder that we must be prepared for the unexpected.
Investing in communication gear, such as CB and HAM radios, is a small but significant step toward safeguarding ourselves and our loved ones. These devices offer a lifeline when traditional communication channels fail, providing a sense of security and control in the face of adversity.
Additionally, don't underestimate the value of physical currency. Having cash on hand can be a lifeline when electronic payment systems collapse.
In these uncertain times, preparedness is not an option; it's a necessity. Let the events in Australia be a sobering wake-up call, urging us all to take proactive steps to protect ourselves and our communities. Remember, in a crisis, it's not just about surviving; it's about thriving through resilience and readiness.