BREAKING: President Trump's Indictment and The Destruction of The Two-Tier Justice System – The Big Picture
Medeea Greere, an independent publisher, is now on Telegram at https://t.me/AMGNEWS2022 and exists only on reader support as we publish Truth, Freedom and Love for public awareness. Thank You for your support!
---
In a world where justice is often questioned, where the rich and influential are regarded as immune to the legal systems' strikes, comes a narrative like no other. The former president, Donald J. Trump, has been indicted! Yes, the news is shocking, the narrative, gripping, and the implications are as vast as the blue sky. Let's delve into this intriguing story, dear reader, that's turning the wheel of history and stirring the waters of precedent.
So let me tell you, this might appear alarming, but President Trump, our unyielding fortress, is in zero danger. That's right, none at all! The word you are searching for, my dear reader, is invincible. Trump is taking the bull by the horns, staring down the barrel of the proverbial gun, not as a victim, but as a disrupter of an archaic system. He's not just passively facing these allegations; he's challenging the status quo! It's about time someone did, right?
What you might not see, though, are the advantages that unfurl from a possible Trump indictment by the Feds. Picture this: a high-profile figure, a man who sat in the highest office of the land, facing the same legal processes that an everyday Joe might experience. That's precedent-setting, my friend.
The brilliance of Trump is that he's taking all the slings and arrows gladly, becoming the bull's eye in this massive dartboard of justice. Why? Because he's not just an individual here; he's a symbol! He's initiating the destruction of the long-standing, discriminatory two-tier justice system, a structure that has allowed the rich and powerful to prance around in immunity while the common citizen gets ensnared in the system's web. Trump is making himself a target, a beacon that guides us towards a more equitable system.
Isn't it a sight to see when those we've put on pedestals don't tremble? When they take the heat with grace? President Trump isn't a worried man, and that's what's worth noting. Instead, he knows the playbook and has control over the game. He's not the puppet; he's the puppeteer.
Think about it: people are worried about Trump, but why should they be? He's not scared. He's got this, and he's got us. Nothing, and I mean nothing, happens to Trump unless he "allows" it to happen. This isn't a downfall; it's a strategic chess move.
This entire scenario isn't just a political drama; it's war! A war on the corrupt system, a war on the double standards, a war for justice. But you've got to realize, dear reader, that Trump isn't surprised by any of this. Why would he be? He knew the battle he was stepping into, and he can halt it anytime he wants. But why doesn't he? Because this isn't about him; it's about us, the 'normies'.
Take a step back from your perspective and try to see the world through the eyes of a layperson, a 'normie' if you will. Imagine witnessing a very popular president being indicted, possibly facing trial for alleged crimes. It's a massive precedent that's never happened in our history.
Trump's indictment isn't just a case; it's a beacon of hope. It's a giant billboard screaming that no one is above the law, not even former presidents. And that's the goal! A justice system that doesn't discriminate, a system that's equal for all.
Now, let me tell you this, the enemy isn't directing this play. They aren't as powerful as you think. This narrative isn't just about dismantling the two-tier justice system; it's about exposing the corruption that runs deep within the Obama/Biden DOJ and FBI.
Why is this narrative crucial for the normies? Because we're setting the stage for a new justice phase, a phase where the guilty won't escape the gavel, regardless of their status or power. By putting himself in the spotlight, Trump is ensuring that the impending justice doesn't seem like a political vendetta. Instead, it will expose the politicization of the DOJ and FBI under Obama's administration.
So, relax, dear reader, and enjoy the show! This isn't a story of a president falling from grace; it's a tale of justice being restored, of power being checked, of corruption being unveiled. Buckle up, and enjoy this rollercoaster ride through the realms of justice and power. Trump's indictment is merely the beginning of a historical journey towards true justice. Let's watch this epic unfold together.
The Dollar, Once the Proud Symbol of American Prosperity Backed by Glittering Gold is Suddenly Naked – A Fiat Currency With no Backing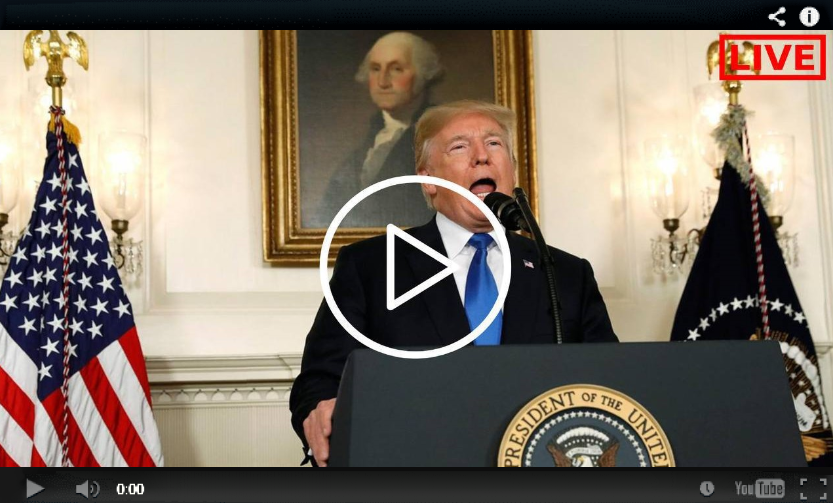 The Hidden Chronicles of The Devolution Plan: Declassifying Secrets, Unraveling Truths, Military Might – The Last Line of Defense (video)
Amid the shadows of geopolitics, a tantalizing narrative is emerging – the classified U.S. military operation known as the Devolution Plan. Woven with strands of high-stakes strategy and brimming with covert power dynamics, this clandestine maneuver, designed to preserve President Donald Trump's administration, is a story yet to be fully told. Read on, and dare to glimpse into a world shrouded in secrecy, where whispers of democracy's survival and declassified revelations echo!
The covert world of the Devolution Plan is an intricately designed labyrinth that reaches far beyond the realm of your average military strategy. Secretly crafted by the U.S. military, this operation was ostensibly concocted to safeguard and uphold President Donald Trump's administration against unforeseen threats and dark machinations. However, what truly lies beneath the surface of this classified strategy? Why were figures like Ezra Cohen Watnick given such unbridled authority? These burning questions are merely the tip of the iceberg!
Read the full article HERE: https://amg-news.com/the-hidden-chronicles-of-the-devolution-plan-declassifying-secrets-unraveling-truths-military-might-the-last-line-of-defense-video/
Also: Delving Into the Depths: Haiti, Clinton, Mossad, Obama Gate, FISA-Gate and The Perfect Storm of Global Intrigue – https://amg-news.com/delving-into-the-depths-haiti-clinton-mossad-obama-gate-fisa-gate-and-the-perfect-storm-of-global-intrigue/