BREAKING: Russian Hackers Announced a Massive Attack on the Western Financial System Within the next 48 Hours
Medeea Greere, an independent publisher, is now on Telegram at https://t.me/AMGNEWS2022 and exists only on reader support as we publish Truth, Freedom and Love for public awareness. Thank You for your support!
---
Original message:
From the darkest recesses of the digital world, a chilling revelation has emerged that sends shivers down the spine of the global economy.
In an unprecedented act of cyber warfare, three of the world's most notorious hacker collectives have united to form an unholy trinity of digital disruption. Hold on to your wallets, for within the next 48 hours, the Western financial system stands on the precipice of an impending attack unlike any we've ever witnessed.
Unyielding, untraceable, and undeterred, these audacious architects of anarchy have a target in their sights: the Society for Worldwide Interbank Financial Telecommunication (SWIFT). An institution integral to the pulse of the world's financial system, SWIFT's potential paralysis could mean an economic blackout for countless Western countries.
The sinister forces uniting under this terrifying banner? The notorious KillNet, Revil, and Anonymous Sudan hacker groups. The unholy union of these underground entities hints at a malicious campaign forged from the darkest corners of the web, a campaign that seeks to upend the status quo. In their words, to "repel the maniacs according to the formula" no money – no weapons – no Kiev regime"".
The message rings loud and clear: Economic chaos for the Western world.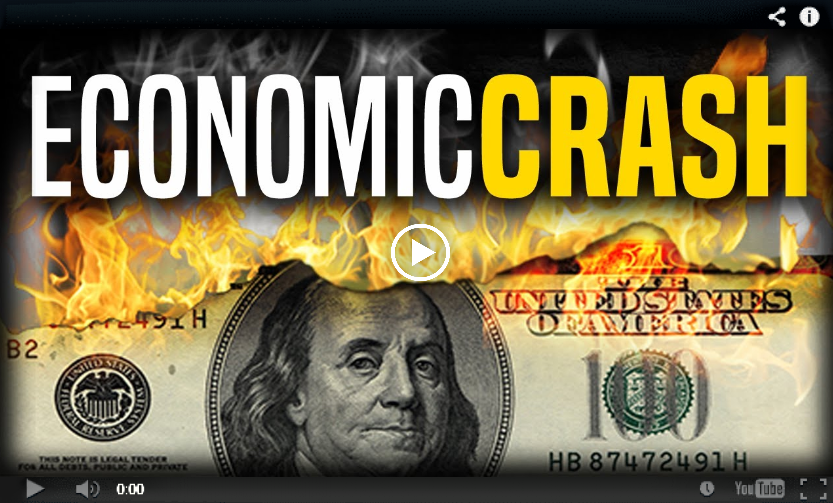 With these cyber assailants preparing for their colossal assault, the clock is ticking. Western institutions are bracing for the storm. The targets? Not just SWIFT, but European and US banks and the US Federal Reserve System – the American equivalent of a central bank. The potential ramifications are catastrophic, to say the least.
Revil, the feared puppeteer behind this digital assault, is no stranger to cyber warfare. This relentless group of hackers has been involved in some of the most high-profile cyber-attacks in recent history. They've proven time and again that they're capable of wreaking havoc on a global scale.
Stealing future Apple product plans, hacking local governments in Texas, attacking the world's largest meat supplier, JBS – these are the digital footprints of a group that knows no fear, recognizes no boundaries, and obeys no law. And now, they've joined forces with their fellow rogue operatives from KillNet, a group that caught the world's attention in August last year with a series of audacious cyberattacks.
Their combined force could represent an existential threat to the Western economic system. It's as if the shadowy underbelly of the Internet itself has come to life, intent on feasting on the foundations of our digital society.
Gold is a good investment for those looking to diversify their existing portfolios. The performance of gold is often the opposite of traditional investments …
Yet, we cannot afford to overlook the third horseman of this apocalyptic trinity – Anonymous Sudan. Their anonymity is their power, and their power is an insidious enigma. Coupled with the unrelenting forces of Revil and KillNet, the unholy alliance portends a storm that could send shockwaves through the entire global financial system.
To the sceptics who dismiss such threats as the empty boasts of faceless digital warriors, I say this: remember that the Trojan Horse was just a wooden statue until it wasn't. Cyber warfare is the new battlefield, and our enemy is an elusive, intangible force that lurks behind a keyboard and a screen, thousands of miles away from our fortified citadels.
The events that will unfold over the next 48 hours may very well set the precedent for future warfare. The invisible armies have already mobilized, their weapons of choice being not guns or bombs, but keystrokes and malicious code.
In this new age of conflict, our strength lies not in our armies or our weapons, but in our unity and resilience. The daunting task ahead is to reinforce our digital defenses, ready our digital soldiers, and brace for impact. For these hackers aim to hit us where it hurts the most: our wallets.
The threat to SWIFT, our banks, and the Federal Reserve System is the equivalent of a digital blitzkrieg, an attempt to cripple our financial lifelines and throw the Western world into economic disarray. The consequences could be dire, but we have faced daunting challenges before, and we've always emerged stronger.
What will happen in the next 48 hours?
"America First": $10,000 Trump Checks, a Handcrafted Golden Wallet, a Certificate of Authenticity, and the 24K Golden Trump Dollars. These golden notes are a powerful emblem of American freedom and patriotic pride!
Trump Has Set the Internet Ablaze Once Again With His Latest Video! M A G A
Headlines are ablaze and keyboards are rattling across the globe – the internet is in an absolute uproar! Donald Trump has posted yet another incendiary video, leaving no room for anyone to question his indomitable spirit.
He has often been compared to a lion, standing tall amidst the chaos, roaring against the wind. His latest post underscores this image – fierce, unyielding, and defiantly charismatic. A born leader, he is a beacon of resolve in a sea of wavering stances and shaky promises.
It's not just about his words, though. It's about the way he holds himself. Just as a lion commands respect in the animal kingdom, Trump demands attention in the political arena. He's a natural leader, a fighter, a winner. And like it or not, that's a trait that's both admired and feared. . .
READ MORE HERE: https://amg-news.com/trump-has-set-the-internet-ablaze-once-again-with-his-latest-video-m-a-g-a/
ALSO: Disclosure: Classified Documents Expose the Unseen Chess Game, Obama, FISA, FISC, and the Military Coup Against Trump – https://amg-news.com/disclosure-classified-documents-expose-the-unseen-chess-game-obama-fisa-fisc-and-the-military-coup-against-trump/