Breaking the Bank: The Unprecedented Bank Outages Sweeping America – A Winter of Financial Discontent
Medeea Greere, an independent publisher, is now on Telegram at https://t.me/AMGNEWS2022 and exists only on reader support as we publish Truth, Freedom and Love for public awareness. Thank You for your support!
---
As a chilling economic winter descends, America's once unassailable financial fortresses are under siege by a series of catastrophic bank outages and failures, leaving millions of customers stranded in a digital wasteland, bereft of access to their hard-earned money. The country stands on the precipice of a banking calamity, the likes of which we have never witnessed, and with every passing day, the anger and panic amongst Americans grow. But how did we arrive here, and what harrowing chapters await us in this financial horror story?
It began subtly, a mere whisper of disruption in a system that prides itself on robustness and reliability. But as the days have turned to weeks, what once could be dismissed as a temporary inconvenience has morphed into a full-blown catastrophe.
Breaking the silence with a roar, the biggest banks in the United States are now entangled in a web of widespread outages, paralyzing customers for a staggering sixth consecutive day. With the financial giants on their knees, we're witnessing what no one thought possible—a banking upheaval shaking the very foundations of our economy.
Amid this chaos, another name has been added to the graveyard of financial institutions. Marking the fifth bank failure of 2023, the collapse reverberates with ominous echoes of the 2008 crisis, stirring the ghosts of economic despair. Since the fateful last Friday, a systemwide processing error has been the grim reaper of digital finance, indiscriminately slicing through the lifelines of millions, leaving them in a perilous limbo without access to their own funds.
Companies may downplay the situation, attributing it to temporary glitches, but as Bloomberg has starkly reported, the specter of further institutional collapses looms large, with experts starkly prophesying more failures as all but a certainty.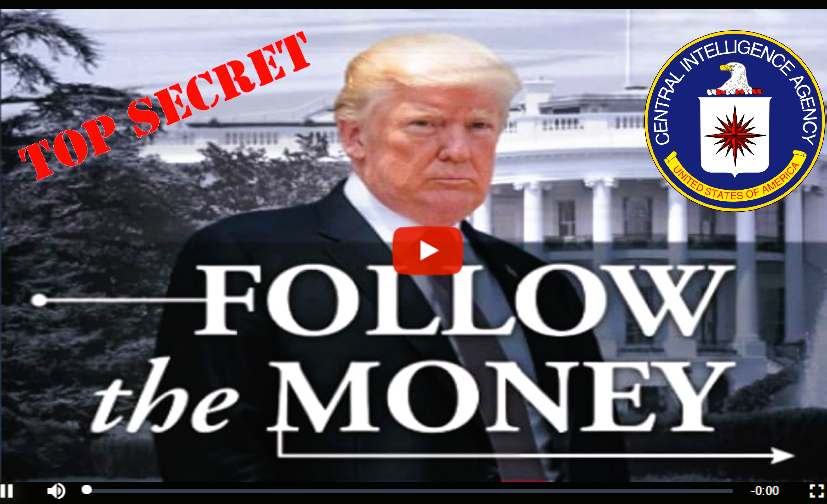 In the face of this burgeoning crisis, American outrage has boiled over. Everyday people, once the silent backdrop to Wall Street's theater, are now vociferously front and center, their anger fueled by the outages which bar them from their routine financial activities—paying bills, depositing checks, transferring funds.
As interest accumulates unbidden on their debts, their patience wears thin. Now, deep into the second week of disruptions, customers are facing not just delayed deposits but an onslaught of new banking horrors: transfers vanishing into the ether, deposits duplicating and evaporating, access to their own online banking profiles denied for days without end.
The plights of Bank of America and Wells Fargo clients paint a particularly dire picture, with DownDetector's servers lighting up with their frantic reports. Unable to transfer funds, check balances, or engage in any semblance of normal online banking activities, customers are left in financial purgatory. Social media, often a barometer of public sentiment, is aflame with their testimonies.
One customer's outcry stands emblematic of the masses: "Day 4 & still no direct deposit, no update on potential resolution or at the very least what's being done to resolve the issue, no transparency, no assistance, no communication… Nothing. Wow. This is so bizarre," a statement that echoes across the web like a clarion call of distress.
Yet, beneath the current uproar lies a sinister backstory. Since mid-October, these operational nightmares have been silently brewing, a malignant undercurrent that only now crashes to the surface. When Barclays, a titan on the international banking stage, suffered an outage that ensnared over 2.5 million people globally, it became evident that no one was safe.
The online banking platform, a lifeline for many in an increasingly digital world, became their jailer, locking them away from their own financial resources. With physical branches a thing of the past in many countries, the importance of cash in hand was thrust into the spotlight, a lesson learned in the harshest manner.
WARNING: The Vatican Demanded this Be Kept Under Lock and Key: "The Divine Prayer – One Minute Prayer From Biblical Times" – Watch the video below:
Small banks, the underdogs of the financial ecosystem, have been hit particularly hard. Rising interest rates, which should spell prosperity for these institutions, have instead become harbingers of doom. Take the sad tale of Iowa-based Citizens Bank. Once a pillar of its community, now the fifth to fall this year, it has been declared insolvent.
Regulators from the Iowa Division of Banking have unearthed significant loan losses, ones that had slithered undetected beneath the bank's watch. Triggered by a spate of bankruptcies in the trucking sector, amidst a nationwide freight recession, the bank's collapse is but a symptom of a much larger malaise.
The rising interest rates, which should be a boon in traditional economic models, have become a double-edged sword, particularly for banks deeply entangled in consumer debt, mortgages, and commercial real estate loans. Thousands of office blocks, once symbols of corporate might, now stand as hollow shells, monuments to a bygone era of bustling office life.
As remote work cements its place in the new world order, the fate of these buildings is sealed—their values poised to plummet, spelling disaster for the regional banks that are the bedrock of American finance. They now face the specter of crippling losses, a slow poison spreading through their ledgers.
The tightening of credit conditions spells a grim forecast for businesses across the spectrum. Bankruptcies loom on the horizon like storm clouds, ready to unleash a torrent of financial ruin. It's a vicious cycle: borrowers default, banks falter, and the pillars of our financial system begin to crumble. We are in the eye of a banking storm, one that threatens to reshape the landscape of American finance irrevocably. It's a crisis of confidence, of liquidity, of survival.
In such tumultuous times, the role of financial journalism is not merely to report but to serve as a beacon through the fog of uncertainty. This article, penned with the urgency the situation demands, aims to navigate you through the tumult, to provide clarity amid the chaos. It's a rallying cry to strategize, to prepare, to not be caught off guard as the system buckles under pressures both seen and unforeseen.
As we brave this winter of our financial discontent, one thing is abundantly clear: complacency is no longer an option. The banks, once the monoliths of the American Dream, are now the dominoes teetering perilously close to collapse. It's a financial tempest that will test the resilience of our institutions and of us as a nation.
Stay vigilant, stay informed, and most importantly, stay prepared. For as the dark clouds gather, remember—forewarned is forearmed.