Breaking the Silence: Yes, There Are Cures for Cancer Your Government Is Concealing!
Medeea Greere, an independent publisher, is now on Telegram at https://t.me/AMGNEWS2022 and exists only on reader support as we publish Truth, Freedom and Love for public awareness. Thank You for your support!
---
Author: Medeea Greere
In the dark corners of the public domain, a provoking narrative persists. It alleges that our Government, the very entity ordained to protect us, has been withholding life-saving information. Information about secret cures for cancer. A shocking thought indeed. But how far is it from the realm of truth? This article unfolds the layers of this tantalizing conspiracy, bringing the secretive shadows into the spotlight.
Every day, we're bombarded with statistics about the increasing numbers of cancer patients worldwide. We're told about the relentless search for the elusive cure. We're asked to donate for research, we rally for 'Race for Life' marathons, and we applaud every incremental advance that promises a solution. But what if, amidst this noisy hullabaloo, there's a more sinister narrative at play?
Let's unravel this tightly-knit fabric of conspiracy, and delve into the murky waters of clandestine operations, undisclosed patents, and veiled government agendas. We're about to expose the possibility that cures for cancer exist, but they're cloaked in secrecy, hidden from the public eye. And why, you ask? The answer is as old as civilization itself – money.
The Cancer Industry, Big Pharma, and Government Agencies: A Troika of Conspiracy
Cancer. A six-letter word that has become a multi-billion dollar industry. Pharmaceutical giants rake in enormous profits while thousands languish in despair, their hopes hanging by a thread. The American Cancer Society estimates the annual costs of cancer care in the U.S. to be $158 billion. If you think those figures are breathtaking, brace yourself. By 2030, the cost is projected to rise to $207 billion.
But what if those billions are flowing into the pockets of the few, while the many are left in the lurch? The 'War on Cancer' declared in 1971 by President Richard Nixon was supposed to be the starting gun for a race towards finding a cure. Fast forward to today, and it seems more like a race towards higher profits. A race that conveniently bypasses the finish line of an actual cure.
Is it possible that our Government, in collusion with Big Pharma, is withholding information about cures to fuel this mammoth industry? It's a question that needs asking. And answers that need unearthing.
Medicinal Garden Kit: Your Secret Arsenal Against Big Pharma and Ailing Health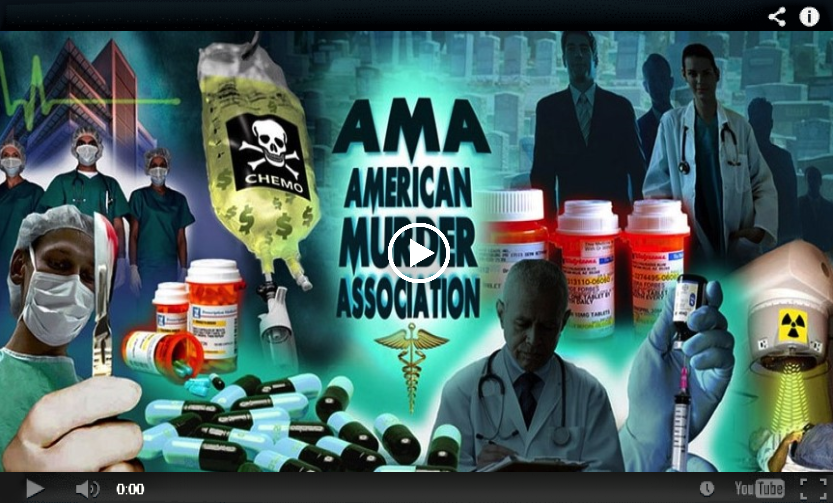 Hiding in Plain Sight: Patented Cures and Muffled Voices
To comprehend the gravity of this conspiracy, let's step back for a moment and consider patents. A patent is, essentially, an intellectual property right granted by a government to an inventor. It allows the inventor to exclude others from making, using, or selling the invention for a specific period of time. In the medical field, patents are fiercely guarded and ruthlessly enforced.
But, dig a little deeper, and you might stumble upon some curious anomalies. Hidden amongst the labyrinth of medical patents are a few that claim to have found cures for cancer. One such patent, US 5676977, titled 'Method of curing AIDS with tetrasilver tetroxide molecular crystal devices' alleges to have a cure for cancer. Intriguing, isn't it? If true, why isn't this common knowledge?
WARNING: Scientific Research – Green Veggie Causing Type 2 Diabetes In Millions. Big Diabetes Lie Presentation From the Doctors!
The apparent answer lies in the trenches of power politics and economic gains. The mainstream medical community, controlled by the puppet strings of pharmaceutical powerhouses, tends to marginalize or discredit such inventions. The reality is that a universal cancer cure would detonate the current medical-economic model, resulting in catastrophic financial losses for Big Pharma and affiliated entities. So, are these patents discredited because they don't work, or because they work too well?
The Shadows and Whispers: Buried Research and Silenced Whistleblowers
There's no dearth of researchers and whistleblowers who've tried to uncover the truth about cancer cures. The stories of Dr. Raymond Rife and Dr. Stanislaw Burzynski stand as tragic reminders of how the establishment can bury the truth.
Dr. Rife developed a frequency device in the 1930s that he claimed could destroy cancer cells. Yet, he was ridiculed, his labs were destroyed, and his research was eradicated. Why? Was it because his cure threatened the profits of Big Pharma and the medical establishment?
Similarly, Dr. Burzynski developed antineoplastons, compounds he believed could cure cancer. But instead of being lauded, he faced legal battles, was charged with fraud, and his therapy was branded a sham. His story is an eye-opening tale of how the power-players in the medical field can stifle progress that threatens their dominion.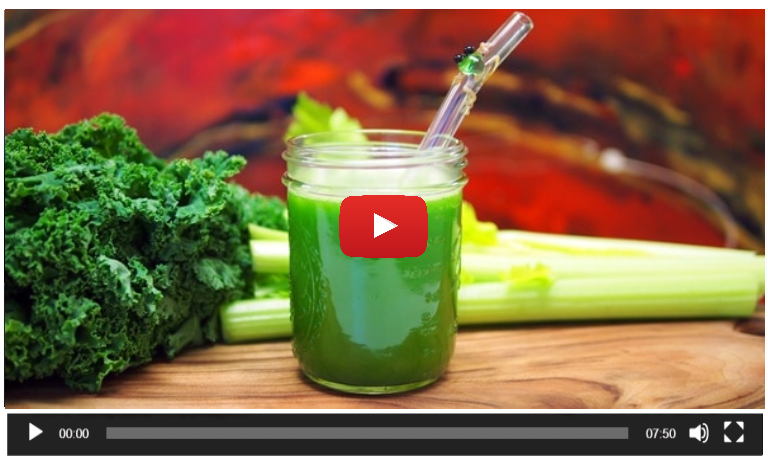 The Unsettling Reality: A Tale of Greed, Control, and Power
In the grand scheme of things, it's hard to digest that the wellbeing of humanity could be compromised for monetary gains. However, when you analyze the patterns, connect the dots, and look beyond the veneer of benevolence, an unsettling picture emerges. A picture painted with the brushes of greed, control, and power.
The existence of undisclosed cures for cancer, while not definitively proven, seems all too plausible in light of these facts. It's time we confronted this possibility and demanded transparency. After all, we're talking about millions of lives hanging in the balance.
Breaking the Silence: A Former CIA Agent Unearths the Cancer Conspiracy and a Probiotic Powerhouse – Lactobacillus Salivarius
The world is swirling with secrets, but nothing has been as clandestinely veiled as the cure for cancer. Breaking this cycle of deception, former CIA agent David Straight uncovers the astonishing truth about the power of a single probiotic – Lactobacillus Salvarius – to annihilate the malignant demon we call cancer. The revelation, however, is twofold. It involves the rigorous cleansing of our internal organs from the junkyard of toxins and potential parasites. Intrigued? Let's unravel this mystery together.
Cancer. A word that elicits dread and despair, and for good reason. The labyrinth of lies and deception shrouding the cure to this devastating disease has left many hopeless. But wait! What if I told you that the cure for cancer isn't as elusive as the 'powers that be' want you to believe?
Viral Content: Is your blood sugar drain blocked? Find out the real reason WHY you are struggling to manage your high blood sugars.
Meet David Straight, a man who has been embroiled in the secretive world of the CIA, a man whose professional life was spent deciphering truth from fiction. Straight now comes forward with an explosive claim that challenges the mainstream narrative. His weapon of choice in the battle against cancer? A humble probiotic known as Lactobacillus Salvarius.
In the grand scheme of health and wellness, probiotics may seem insignificant. Yet, this narrative is rapidly changing. A mounting body of research suggests a link between gut health and overall well-being. Could it be that the secret to overcoming the mammoth monster of cancer resides in our very own gut?
Before we delve deeper into the miracle that is Lactobacillus Salvarius, let's take a moment to expose the shady machinations of our governments. Yes, it's a bitter pill to swallow, but it's crucial to understand the magnitude of this conspiracy. So brace yourself for the unsettling truth: there are cures for cancer, but our governments would rather have us kept in the dark.
Why would they do that, you ask? Imagine a world where the money-making machine of the pharmaceutical industry grinds to a halt. No more costly treatments, no more expensive drugs. Picture the upheaval, the revolution! It's a scenario that the 'powers that be' are unwilling to contemplate. So they spin their web of deceit, and we, the unsuspecting victims, are ensnared in their lies.
Similar to Morphine: The Best Natural Painkiller that Grows in Your Backyard. . .
But fear not, for Straight is here to lift the veil of ignorance. He shines the light on Lactobacillus Salvarius, a probiotic known for its potent antimicrobial properties. This tiny powerhouse has the potential to revolutionize our approach to cancer treatment. But there's a caveat.
Straight highlights that the magic of this probiotic can only be unlocked after a rigorous detoxification of our internal organs. This involves cleansing our bodies from the waste of unhealthy foods and potential parasites. Our gut, it turns out, is the battleground where the war on cancer is fought, and it's up to us to fortify our defenses.
Now, you might be thinking, "A probiotic? Detoxification? Surely it can't be that simple!" But therein lies the beauty of it all. We've been so deeply programmed to expect complex, invasive solutions to our health issues that the idea of a simple, natural remedy seems absurd. Yet, the answer lies within us, in the symbiotic relationship between our bodies and the trillions of bacteria that call our gut home.
As Straight emphasizes, "Your health is your wealth." It's high time we took this statement to heart. It's time we dismissed the narratives spun by the pharmaceutical giants and embraced the power of probiotics and detoxification. Lactobacillus Salvarius isn't just another strain of bacteria; it's a symbol of hope, a beacon of light in the bleak landscape of cancer treatment.
ATTENTION: This New Discovery Help Support Your Virility And Stamina, Naturally… At Any Age!
In the face of adversity, let us stand strong and united. Let us refuse to be cogs in the machinery of deception and take control of our health. Remember, knowledge is power, and now that you're armed with this information, the ball is in your court.
Take this information and run with it. Research, learn, and challenge the status quo. Let the truth about Lactobacillus Salvarius and the importance of detoxification echo through the halls of deception. Let it be the clarion call that shatters the illusion of powerlessness. And most importantly, let it serve as a testament to the indomitable power of the human spirit in its unyielding quest for truth and healing.
In conclusion, David Straight's revelation may seem like a tale spun out of a conspiracy theory. But ask yourself this: In a world where truth is stranger than fiction, isn't it worth exploring the possibility of a cure that's been hiding in plain sight all along? Isn't it worth fighting for the truth and demanding a world where our health isn't compromised for the sake of profits? The answer, dear reader, lies with you.