The Silent Moves and Loud Threats: Nuclear Warheads on the Move in North Dakota! (video)
Medeea Greere, an independent publisher, is now on Telegram at https://t.me/AMGNEWS2022 and exists only on reader support as we publish Truth, Freedom and Love for public awareness. Thank You for your support!
🚨 Urgent: American Media Group faces active censorship attempts by powerful organizations and institutions. Please help spread the word.📢 #FreedomOfSpeech, #MediaFreedom
---
In a shocking and ominous turn of events, a video surfaced on Saturday capturing a convoy led by a tractor-trailer carrying nuclear warheads through the heart of North Dakota. The jaw-dropping scene featured an extensive escort comprised of local police, Military Police, heavily armed Military troops, and the ominous presence of helicopter gunships hovering overhead.
What's more disturbing is that Minot Air Force Base, known for housing armed nuclear missiles, has taken on an enigmatic aura, raising questions about the true intentions of this unprecedented spectacle.
Hidden in the vast expanse of North Dakota, a tractor-trailer convoy, shadowed by military might, reveals a truth many fear: Is the U.S. preparing for an impending nuclear confrontation?
I. The Quiet Highways of North Dakota
It was an ordinary Saturday afternoon in North Dakota. The fields stretched out in a picturesque panorama, the sun high and bright. The serenity was deceptive. The horizon was about to reveal a sight that would send chills down anyone's spine.
A tractor-trailer, more significant and more heavily guarded than anything you'd typically see on these roads, emerged. And this was no ordinary cargo. This truck carried nuclear warheads. An escort of local police and Military Police surrounded it.
Armed military troops were on the ground, and above, helicopter gunships protected the cargo, their shadows darkening the landscape below.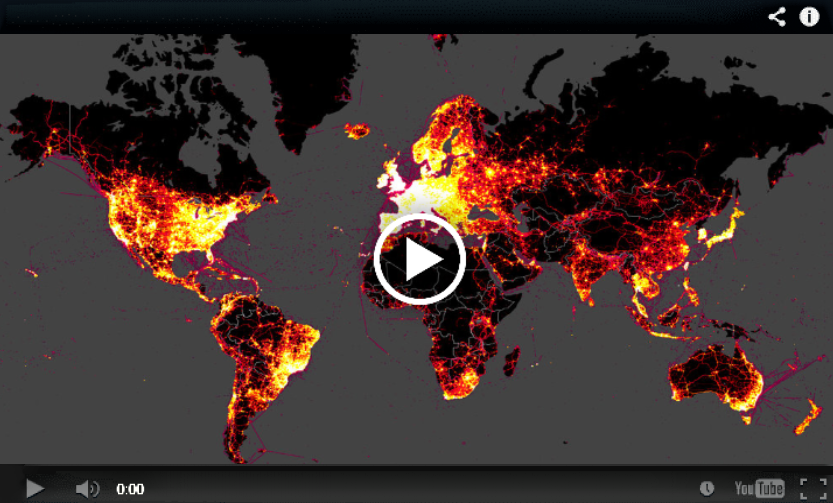 II. Minot Air Force Base: The Open Secret
For those in the know, Minot Air Force Base in North Dakota isn't just another military establishment. It's the pulse of America's nuclear might in that region. Every missile in that base is armed, ready, a dormant monster awaiting its moment. So, when this convoy was spotted, it raised a critical question: Why the need for additional warheads?
III. The Obama Era Reductions: A Mask for the Future?
The historical records show us that during President Barack Obama's tenure, the U.S. nuclear arsenal was significantly reduced. Missiles that were once titans, carrying up to TEN (10) Multiple Independent Re-Entry Vehicles (MIRVs), were downsized to a single warhead. A decision lauded by peace enthusiasts but looked at with skepticism by some strategic minds.
And here we are today, wondering if the sleeping giants are being re-equipped with their multiple heads. Why this sudden resurgence in nuclear might?
IV. The Writing on the Wall: An Impending Nuclear Showdown?
Why would America re-arm unless there's a genuine threat, a cloud of nuclear war looming? The world has watched as the U.S. has delved deep into Ukraine's politics. The sanctions imposed on Russia aren't just routine diplomatic gestures. They're among the harshest ever, a clear sign of escalating tensions.
With such bold moves, can America not anticipate retaliation? Perhaps, just perhaps, the U.S. government sees the signs clearer than its citizens, aware of the roaring storm approaching its shores.
V. The Mass Media Mirage
The American public, for the most part, remains in the dark, shielded from these alarming developments. The culprits? A mass-media more engrossed in the circus of gender politics and debates about identity than in the alarming realities of geopolitics. The very tools that are supposed to enlighten society have now become its blindfold.
VI. The Silent Countdown
As the tractor-trailer moved stealthily across North Dakota, it symbolized much more than a mere transportation of arms. It echoed the silent countdown the world might be ticking towards, a countdown to a confrontation of nuclear proportions.
And as citizens, it is our duty to question, to probe, to uncover the truth behind such movements. Are we on the brink of a nuclear standoff? Only time will tell. But one thing is sure – the signs are there, for those willing to see.
BREAKING NEWS: Boxloads of New COVID-19″ Death Darts Arrive at US Military Bases Marked "2023-2024"
As the storm clouds of the next election year loom ominously on the horizon, whispers of another COVID outbreak conspiring to impact the US Presidential election are gaining momentum. With "COMINARTY" boxes stamped "2023-2024" appearing in US Military Bases, many Americans are bracing themselves, asking: are we about to be duped once again?
Only a few years ago, the world came face to face with the menacing wrath of the COVID-19 virus. Nations buckled, economies tanked, and chaos reigned supreme. Fast forward to today, and it seems we're poised for an eerie déjà vu. Recent reports indicate that US Military Bases are receiving box loads of Pfizer's latest COVID-19 vaccine, eerily marked with its brand name "COMINARTY." Curiously, these boxes are labelled "2023-2024."
Coincidence? Perhaps. But there's more than meets the eye.
Read the full article here: https://amg-news.com/breaking-news-boxloads-of-new-covid-19-death-darts-arrive-at-us-military-bases-marked-2023-2024-history-repeating-itself/