CBDCs and the 2030 Agenda: The 'Under Skin' Future is Being Decided!
Medeea Greere, an independent publisher, is now on Telegram at https://t.me/AMGNEWS2022 and exists only on reader support as we publish Truth, Freedom and Love for public awareness. Thank You for your support!
---
Waking up in the year 2030 may not look as far off as you think. The escalating significance of CBDCs and its supposed necessity for societal participation is both alarming and distressing. This unveiling of a potentially dystopian future could redefine the very essence of the freedom we've come to appreciate.
"Implanted Under Your Skin:" this phrase is not usually one we associate with monetary transactions, or generally, participation in society. Yet, the World Economic Forum (WEF) audaciously makes this association with Central Bank Digital Currencies (CBDCs). If you want to fully immerse in the societal norms of buying food, water, and other necessities, the WEF suggests you may soon require this new-age monetary form to be installed beneath your skin.
The advancements in technology and banking have indeed surpassed the imagination. But as society leans towards an unprecedented shift, we turn to scripture, Revelation 13:15-17, as a stark reminder of the prophetic narrative. While it is not our aim to instill fear or propagate conspiracy, it is important to critically examine the paths we tread.
Foremost among the heralds of this new direction is the renowned economist, Professor Richard Werner. A man of commendable accomplishments in banking and finance, Professor Werner brought forth the revolutionary policy known as Quantitative Easing (QE). His proposal of QE in Japan in 1995, while working as the chief economist of a British investment bank, became a turning point in post-crisis monetary policy.
As we delve into this future world where CBDCs could become a societal necessity, we begin to unravel Professor Werner's significant role. Through his wealth of experience, working at institutions such as the University of Oxford, the Bank of Japan, the Development Bank of Japan, and the Asian Development Bank, he casts an enlightening, albeit unnerving light on the developing financial landscape. His contribution to Local First CIC, an initiative supporting the establishment of not-for-profit community banks, further substantiates his influence in the field.
Let's travel back to the Amsterdam Science Summit of 2022. Professor Werner, amidst an intrigued audience, presented an insightful lecture on CBDCs and the 2030 Agenda. At the fringes of the summit, he conversed with Ivor Cummins about CBDCs, asserting how high inflation has been masterfully orchestrated by central banks to further their hidden agendas.
To comprehend the future implications of CBDCs, one must first understand the monetary policies, QE1 and QE2, that Prof. Werner proposed. While QE1 is a mechanism for central banks to purchase non-performing assets, thereby bolstering the banking system's balance sheet, QE2 is designed to encourage banks to create more money and push it into the economy.
► ATTENTION FELLOW PATRIOTS. It's Happening! USA Financial System Collapse Is Imminent!
This is achieved by the central banks purchasing assets, such as property, from the non-bank sectors, and the proceeds are then deposited into the seller's bank account, stimulating economic growth especially in deflationary times.
This process was initially implemented by Japan in the 1980s (QE1), but the subsequent implementation of QE2 was disallowed by the USA. Unexpectedly, at an arguably inappropriate time in March 2020, QE2 was adopted by the US Federal Reserve and other central banks. The goal was clear: cause high inflation and transition economies onto a CBDC system.
This CBDC system, as per Prof. Werner, is not a traditional currency but a control system, a permit system. It raises concerns about potential threats to individual freedoms, particularly if one is critical of government policy or central banks. The chilling possibility that one's CBDC could cease functioning if one deviates from sanctioned norms is eerily reminiscent of current practices in China. The mechanism involves very few individuals exerting control over the many, leveraging computers and algorithms to maintain the system.
WARNING: Watching The Following Video Will Give You Access To Knowledge The Government Does NOT Want You To Know About: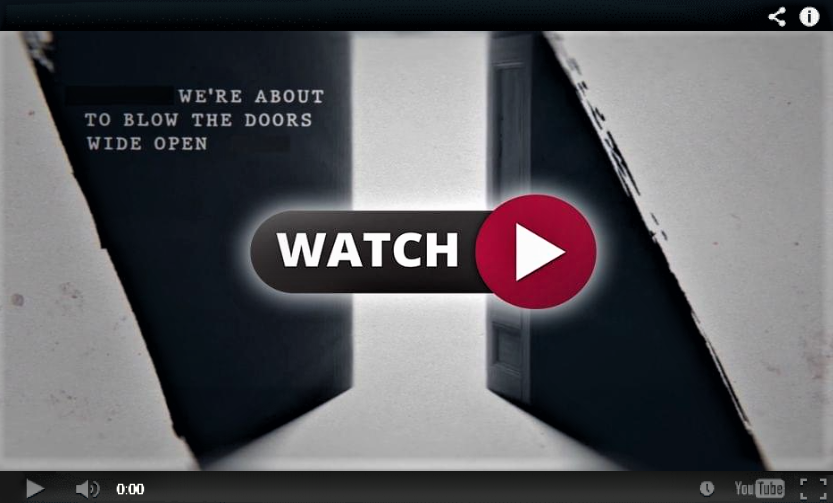 Evidence points to a cyclical pattern where high inflation is manipulated to cover banking system changes. Just as the 1970s high inflation concealed the transition from a gold-backed US dollar to the petrodollar, the 2021/2022 inflation surge may serve to obscure the transition from the petrodollar to CBDCs.
In March 2020, the Federal Reserve and other key central banks adopted QE2, a recommendation for deflation or a shrinking economy. In March 2020 economies weren't shrinking but the Federal Reserve adopted QE2 and bought up assets from non-banks forcing banks to create credit. It was very clear it was going to create inflation. This was not an error in judgement, it was intentional, Prof Werner explained. It's a very specific policy that is very rarely taken.
► What is the Most Powerful Force on the Planet? The Secret Ancient Egypt Never Wanted To Let Go Of… Now Yours…
Proof that this was a deliberate action, Prof Werner said, was that "just before covid in August 2019, there was a conference in Jackson Hole of the annual Central Bankers conference but it invited BlackRock the big asset manager … and BlackRock made a proposal, they said 'there will be another crisis … but this time we should create inflation'. They never explain why, they just say we must create inflation … and here's how we're going to do it and they cited my proposal without mentioning my name, of course."
"And, there's one more factor," Prof Werner said, "the Federal Reserve hired Blackrock in March 2020 to buy assets … QE was for a deflationary situation but the way they were using it had to cause inflation, there was no doubt. And they knew it because they even said it."

"So, this [current] inflation is entirely intentionally created by the central banks, by the central planners. So how are we going to punish them for this? 'Oh, let's give them more powers, let's give them unprecedented powers over everything, over life on Earth through central bank digital currencies."

"The true reason I think why they wanted this inflation because that is to cover up, essentially, the disintegration of the petrodollar and move to the new system which they want to be CBDC based."
At the moment there's talk about CBDCs being used via phone-based apps. "Yes, that is the initial phase. But what was already ready around 2015, is the ultimate goal – what they really want, apparently, I was told by a Central Banker – is CBDC looks like a small grain of rice that they want to put under your skin, which is my view a violation of human dignity. And they realise there is a hurdle to get people to accept this," Prof. Werner said.
► Medicinal Garden Kit: Your Secret Arsenal Against Big Pharma and Ailing Health
So, they're using crises, disruption and unemployment to introduce universal basic income, to soften the public up to accepting a CBDC chip implanted under their skin.
"You will get 2 000 Euros into your account every month. But of course, to run this efficiently [they'll say:] 'We need to use the latest technology so you need the CBDC chip implant'."
Although we tread carefully in this rapidly evolving world, it's important to consider that these speculations may not be far from reality. As we move forward, it's crucial to remain aware and informed. After all, knowledge is power, and in this case, it may be our strongest defense against this covertly orchestrated New World Order.