Content Warning | The Biggest Undercover Dairy Investigation in History – Fair Oaks Farms and Coca Cola (video)
Medeea Greere, an independent publisher, is now on Telegram at https://t.me/AMGNEWS2022 and exists only on reader support as we publish Truth, Freedom and Love for public awareness. Thank You for your support!
---
The Animal Recovery Mission (ARM) has uncovered a harrowing tale of abuse and deception at Fair Oaks Farms in Fair Oaks, Indiana. This investigation, dubbed the "Biggest Undercover Dairy Investigation in History," has exposed systemic and illegal cruelty against innocent animals, taking place right under the nose of one of America's largest dairies. What's even more disturbing is the involvement of the Coca-Cola Corporation in this sordid affair, raising serious questions about their commitment to animal welfare. Brace yourself for the disturbing truth about Fair Oaks Farms and Coca-Cola's dirty secret.
Content Warnings | The Dark Underbelly of Fair Oaks Farms and Coca-Cola
https://twitter.com/i/status/1716537878497427545
The picturesque facade of Fair Oaks Farms, nestled in the heart of Indiana, conceals a sinister truth that has come to light in what is now being called the "Biggest Undercover Dairy Investigation in History." Animal Recovery Mission (ARM) has pulled back the curtains on a horrifying tale of abuse, cruelty, and deception at this colossal dairy farm.
Fair Oaks Farms, touted as one of the largest dairies in the United States, has long been a supplier of dairy products for the Fairlife milk brand, which is proudly produced, marketed, and distributed by the Coca-Cola Corporation. For years, consumers have enjoyed the taste of Fairlife milk, blissfully unaware of the horrors that unfolded behind closed doors.
ARM's undercover investigators have delivered a chilling exposé that shatters the illusion of happy cows and ethical practices. Disturbingly, they have confirmed that male calves born at Fair Oaks Farms are, in fact, transported to veal farms, directly contradicting the corporation's claims of not engaging in such practices. The truth is that these innocent animals are subjected to unspeakable cruelty.
The Horrors Unveiled
Prepare yourself for a gut-wrenching account of the atrocities that ARM's investigators uncovered, happening on an almost daily basis within the confines of Fair Oaks Farms:
Physical Abuse: Employees were captured on video slapping, kicking, punching, pushing, throwing, and even slamming defenseless calves. The footage paints a horrifying picture of helpless creatures enduring relentless violence.
Brutal Weaponry: Calves were not only beaten with bare hands but also stabbed and beaten with steel rebars. They were subjected to grotesque acts, including being hit in the mouth and face with hard plastic milking bottles, a sheer display of cruelty.
Inhumane Treatment: Kneeing calves in the spine, burning their faces with hot branding irons, and exposing them to extreme temperatures are just a few examples of the heinous acts committed by Fair Oaks Farms employees.
Neglect: Beyond the physical abuse, these animals were also denied proper nutrition and medical attention, causing unimaginable suffering. Many calves endured excruciating pain and injury, and some even met untimely deaths due to this negligence.
To make matters worse, the ARM investigator's footage uncovered drug use and illegal marijuana cultivation by Fair Oaks employees and supervisors, further highlighting the utter lack of moral responsibility within the organization.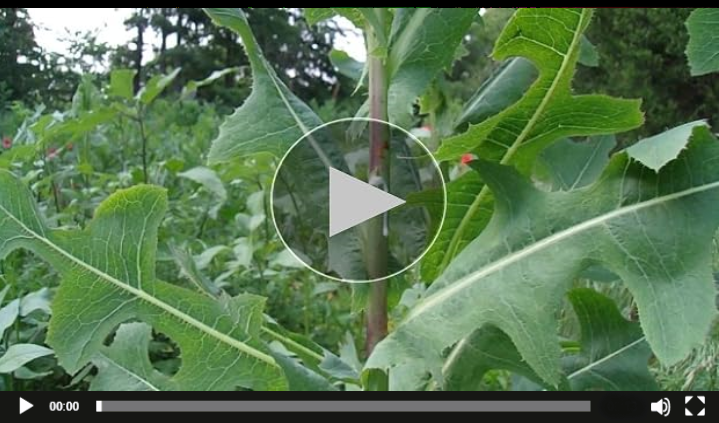 Coca-Cola's Moral Dilemma
The revelation of such unspeakable horrors has placed the Coca-Cola Corporation in a moral dilemma of epic proportions. Despite their claims of having a progressive stance on animal welfare, their partnership with Fair Oaks Farms and the Fairlife milk brand raises serious questions about their commitment to these principles.
Animal Recovery Mission has called upon Coca-Cola to take immediate and decisive action. It is time for the beverage giant to cut ties with Fairlife Corporation and disassociate themselves from the veal industry. The world is watching, and the choices they make now will define their legacy in the realm of corporate responsibility.
In conclusion, the "Biggest Undercover Dairy Investigation in History" has ripped the mask off Fair Oaks Farms and exposed the harrowing reality of the dairy industry. It is a grim reminder that the pursuit of profit should never come at the expense of innocent lives and ethical standards. The time for change is now, and it is up to all of us to ensure that the horrors unveiled in this investigation do not continue to stain the world of dairy production.
As consumers, we have the power to demand accountability and transparency from the corporations we support. Let this revelation be a rallying cry for a more compassionate and ethical dairy industry. It's time to ensure that the milk we pour into our glasses is not tainted with the tears and suffering of innocent animals.