COVERT INTEL: CLOSEST PUTIN ADVISOR SAYS "NUKE U.K. OFF THE MAP" TO STOP UKRAINE WAR AND WW3 – HAL TURNER
Medeea Greere, an independent publisher, is now on Telegram at https://t.me/AMGNEWS2022 and exists only on reader support as we publish Truth, Freedom and Love for public awareness. Thank You for your support!
---
One of the closest and most trusted Advisors to Russian President Vladimir Putin has formally told his boss that a "massive" use of nuclear weapons is necessary to actually "prevent" World War 3 and save humanity.  He urges the complete destruction of the United Kingdom as a warning to others to stop.
Sergey Karaganov is a Russian political scientist and Honorary chairman of the Russian presidium of the Council on Foreign and Defense Policy.
He is considered very close to Vladimir Putin and to Russian Foreign Minister Sergey Lavrov.
In his official advice to President Putin, Karaganov penned the following to the Russian President:
How to prevent a third world war
The most powerful redistribution of world forces in history in terms of intensity and speed is underway. The West went into a desperate "last battle" in order to maintain its dominant position.

A global geoclimatic, geostrategic, geo-economic earthquake has begun and is growing.

The emergence of new sources of friction and conflict is inevitable.

It is necessary now to put a political and psychological barrier on the way of their escalation to the military level, to restore the fear of nuclear war.

In Ukraine, Russia finally gave battle to the USA /West. But for now we gave them the initiative in escalation. And they are constantly expanding and deepening their aggression, supplying ever more deadly and dangerous weapons.

We unwittingly contributed to the growth of Western aggressiveness with our nuclear doctrine – it carelessly, if not recklessly, raised the threshold for the use of nuclear weapons.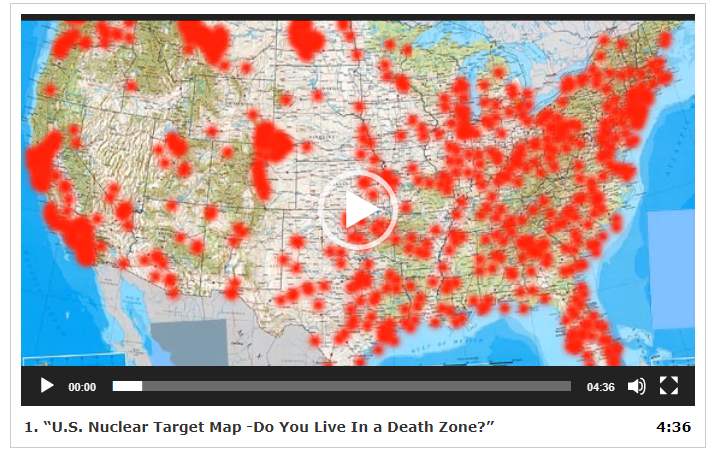 The Americans and their vassals are parasitizing on this: they have unleashed and are waging a big war against a great nuclear power, which previously seemed unthinkable.

I don't yet see a way to achieve this without awakening in the West and in the world elites in general a sense of self-preservation – except through an increase in the nuclear threat.

On our country, at least disgusting contempt is growing towards not only leaders, but also residents of Western countries. A pre-war situation is quickly being created in moral and psychological terms. We don't see normal people.

Humanity is faced with an existential task – to prevent the catastrophe that is inexorably approaching on the horizon of the next decade, the third world war, forcing the West, primarily the United States, to retreat and adapt to the new reality.

Activation of the nuclear factor with the horror it inspires is necessary to prevent the inevitable rivalry from escalating into war. Therefore, if nuclear weapons have to be used (God forbid!), the strike must be quite massive.

If nuclear weapons are used on a minimal scale and with a yield of several kilotons, then the war can be won, but the horror of them that has maintained relative peace for three quarters of a century will be destroyed. Nuclear weapons will become "usable."

I pray that it will not be necessary to use the weapon of God to bring to reason those who have lost it.

The first target of our strike should be Great Britain, not the USA. If this pirate island is wiped off the face of the earth, then the rest of the evil spirits in the USA and Europe will simply tuck their tails between their legs and shake in fear. As long as this source of lies, hypocrisy and aggression exists, the Russians will have no peace.

All we have to do is find the resolve, but that's the problem… they didn't even respond to the use of cluster shells.

Sergey Karaganov
Blackout USA: