COVERT INTEL: NATO Countries Hiring Contract Paramedics and Doctors – Deployment Date: End of NATO "EXERCISE", June 23 (Operation Shadow Healers)
Medeea Greere, an independent publisher, is now on Telegram at https://t.me/AMGNEWS2022 and exists only on reader support as we publish Truth, Freedom and Love for public awareness. Thank You for your support!
---
In the bustling chaos of our daily news cycles, it's easy to miss the undercurrents that spell out chilling realities. One such undercurrent suggests a massive, clandestine operation unfolding right under our noses. Today, we pull back the curtain to reveal the ongoing covert hiring of contract paramedics and doctors by NATO countries, specifically in the Norwegian Army, and the potential implications it may hold.
As our global society battles its own Goliaths, including pandemics and economic upheavals, another potent storm seems to be brewing silently behind the scenes. Reports have begun to emerge indicating a covert operation taking place amongst NATO countries – a large-scale, yet quiet recruitment of contract paramedics and doctors with specific combat experience. It is an operation characterized by an eerie shroud of silence and stipulations barring its participants from revealing any details.
The genesis of these contract signings is traced back to the peaceful fjords of Norway, whose army has been actively engaging in this secretive hiring process. Intriguingly, the contracts are laden with confidentiality clauses that prohibit any disclosure of further details, including the destination of these medical recruits. But, when the dust of secrecy settles, an ominous date emerges – June 23rd.
This date is far from arbitrary. It marks the culmination of NATO's 'Air Defender 2023' exercise. Coincidence? Unlikely. Rather, it's the starting whistle for these medical warriors to spring into action.
Why would the end of a NATO exercise coincide with the deployment of a fleet of paramedics and doctors, all experienced in the theatre of war?
The logical conclusion suggests a worrying forethought – Norway, and by extension NATO, is preparing for a situation where a substantial number of these medical experts will be required. And they're required swiftly.
So, why does the curtain rise on June 23rd?
Could it be the day when battle cries echo, when warplanes zip across the sky, and the entire globe holds its breath?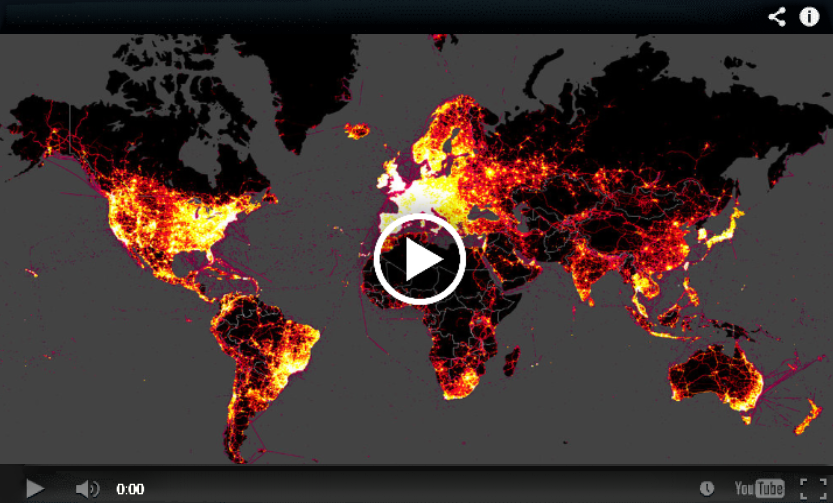 It's a conjecture that can't be easily dismissed. To support this hypothesis, we turn our gaze towards Ukraine. A nation that boasts an impressive line-up of ground troops but has a glaring void when it comes to air power. The NATO countries have the resources to fill this void, and what better day to send the cavalry than June 23rd?
Consider this possible scenario: NATO dispatches its aircraft, with a particular focus on F-16s, performing low-level flights directly to the Ukrainian front lines. In sync with this, Ukraine marshals its ground troops to launch an offensive against Russian forces. Suddenly, the scales of power shift, and Russia is pushed into a defensive stance. The ensuing chaos could trigger a cascade of global conflict, a potential third world war.
Sounds eerily familiar? It should. This time, the parallels are uncanny to the June 22nd, 1941 invasion of the then-Soviet Union, an event that marked the beginning of the Second World War. Are we on the precipice of history repeating itself? Could the 'two-week war' prophecy come back to haunt us, only this time we seem to be privy to the exact date?
Bear in mind, this is no drill. These are not whispers from a conspiracy theory hatched in the dark corners of the internet. Rather, it is a calculated speculation based on the puzzle pieces falling into place. As responsible global citizens, it is our duty to read the signs and prepare ourselves for any eventuality.
Prepare your emergency supplies – food, water, medicine. Arrange for alternate power sources, ensure your vehicles are fuelled and ready, and your first aid and communication gear is at hand.
It's time to face the possibility of our worst fears coming true. The NATO countries seem to be preparing for a showdown that could have earth-shattering consequences. Will history repeat itself, or will we chart a new course? Only time will tell. Until then, we remain alert, observant, and ready. After all, forewarned is forearmed.
Let's recall the wise words of Sun Tzu, "In the midst of chaos, there is also opportunity". Perhaps it's the opportunity for peace, for understanding, and for a world that learns from its past rather than repeats it.
Or perhaps, it's an opportunity to stand strong, prepare, and brace for the storm ahead. Either way, we are living in interesting times, and as history has shown us, interesting times are seldom peaceful.
Operation Shadow Healers: Is NATO Anticipating Unrest Post 'Exercise' on June 23?
In an era rife with covert operations and classified intel, a riveting piece of information has slipped through the cracks. Reports suggest NATO countries, primarily Norway, have embarked on a quiet yet extensive recruitment of contract paramedics and doctors, due for deployment right at the conclusion of the NATO "Exercise" slated for June 23rd. What does this mean, and why does it matter? Let's delve deeper.
Silent waters often run deep, and in the world of geopolitics, quiet maneuvers can signal profound implications. Lately, whispers of a covert operation have surfaced, raising eyebrows and setting alarm bells ringing. The players? NATO countries. The pawns? Contract paramedics and doctors. The mission? Unknown. The date? June 23rd.
The Norwegian army has taken the lead in this stealth operation, hiring paramedics and doctors on a contractual basis. These are not your everyday medical professionals. They are seasoned veterans, having served in multinational NATO battlegroups, on battlegrounds as challenging as Afghanistan. The contracts these medical warriors are signing are shrouded in secrecy, prohibiting any further disclosure, including their exact deployment destination.
All we know is that these recruits are slated to depart on June 23rd. But why is this date significant? Because it's the very day NATO's "Air Defender 2023" exercise concludes. It's hardly a coincidence that the end of this exercise aligns perfectly with the deployment of these medics. One can't help but infer that post June 23rd, a situation could arise where a massive fleet of medical professionals will be in high demand.
We live in a world where peace often teeters on a knife's edge. In these turbulent times, it is crucial to stay informed, alert, and ready. Let's hope history doesn't repeat itself, but if it does, let's ensure we're prepared for it. As they say, "The only thing we learn from history is that we learn nothing from history." So, are we doomed to repeat it, or can we steer our destiny towards a path of peace? Only time will reveal the answer. Until then, we must stay alert and prepare for any eventuality.
►This is 'The Safest House in America': How to Protect Yourself, Your Family, and Your Home. Video below: